Back by popular demand! Yes, you can never get enough of Greece but you can always carry a bit of Greece in your heart with these 16 fantastic gifts for friends, family or even yourself.
Many of you loved my previous Greek gift idea post (thank you for that 🙏🏽), and so I'm back with some more ideas for inspiration.
More Fantastic Gift Ideas for Greece Fans
1. Tales from a Greek Island
This book is made up of 12 short stories written in the early 1900s by one of Greece's greatest writers, Alexandros Papadiamantis, who was born on the island of Skiathos.
Papadiamantis captures traditional Greek island life at the turn of the past century through his vivid characters. Although very prolific, Papadiamantis never had the chance to see any of his books published. And there are very few translations due to the difficulty in conveying the writer's own version of a "purist" Greek (katharevousa) language. In these stories translated by Elizabeth Constantinides, Papadiamantis conveys a nostalgia for a past innocence, human closeness and connection with nature as well as the hardships of island isolation. If you want to get an idea of the reality and wonder of Greek island life, this is it.
---
2. Face and Body Oil
We all need pampering from time to time. This face and body oil is the perfect natural moisturizer for women and men whole love to keep their skin healthy. In addition to the skin, the Ancient Greek Remedy Organic Face and Body Oil can be used for hair, hands, and nail care. Made with olive, lavender, almond, Vitamin E and grapeseed oils. Makes for a great self care gift.
---
3. Greek god Aries: A Mythical Playmobil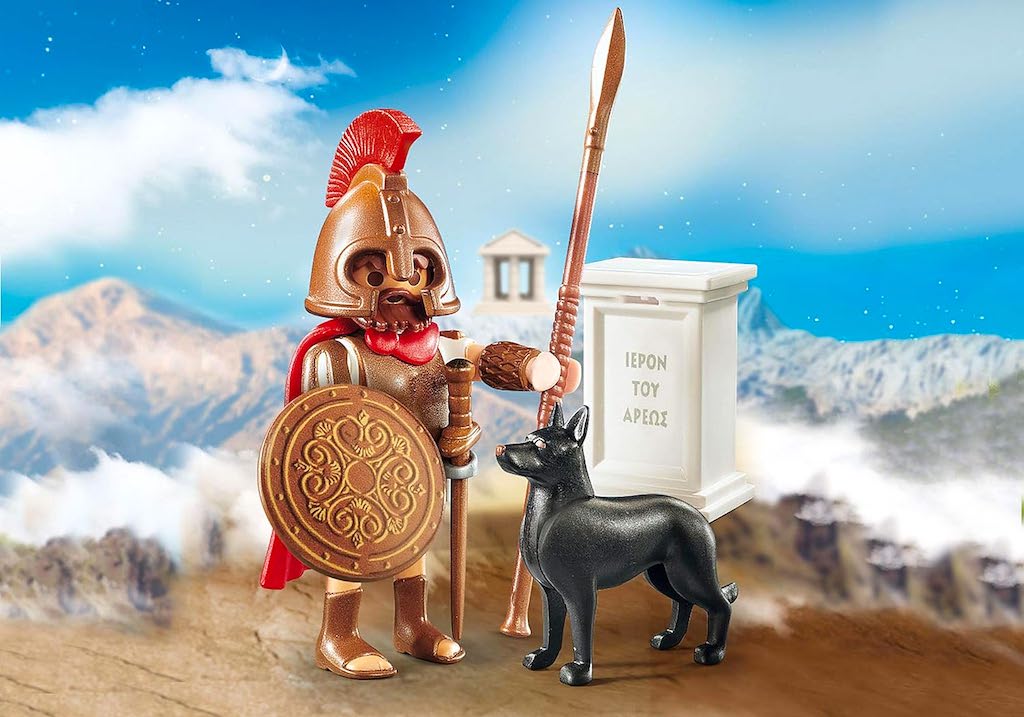 Whatever the age, we all have a favorite Playmobil character still lingering in some drawer of the house, in the car or somewhere under the bed. Here we have the great Greek god of war Aries with his dog. Dogs were sacred animals in Ancient Greece. Perfect for kids and collectors.
---
---
4. The Acropolis building set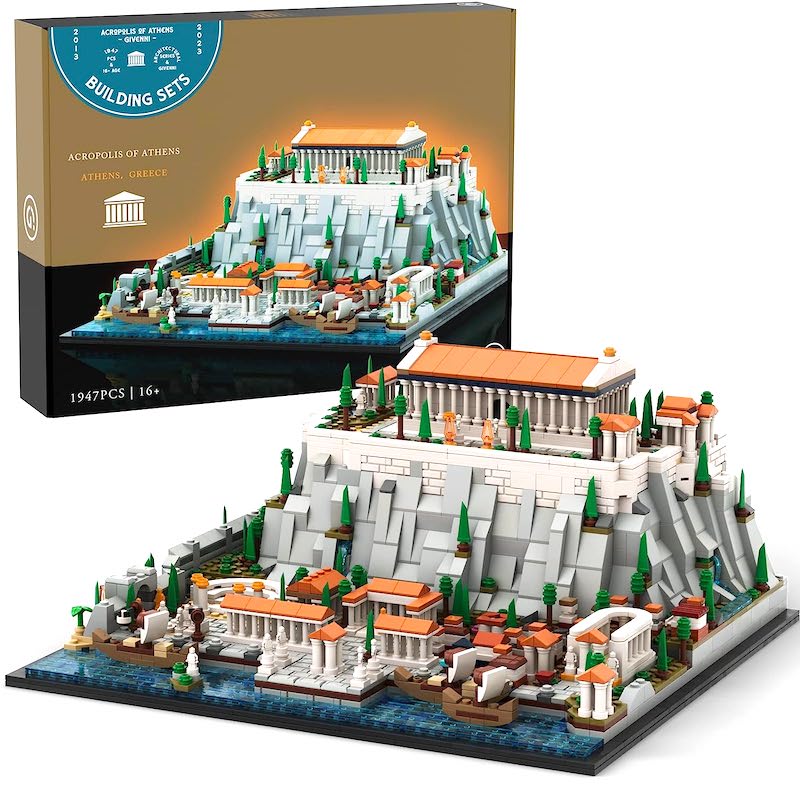 Most of the time, a hobby requiring patience and focus are the best therapy for today's quality-time deprived person. So I believe this building set will help you do just that. Part of the Givenni Architecture Landmark Collection, The Acropolis in Athens building set is the perfect collectible model for adults plus it's compatible with our all-time favorite Legos.
---
5. The Santorini island architecture kit
One more way to spend your time doing something other than scrolling through social media. Believe me we need rewarding hobbies. The Apostrophe Games Santorini building block set is for kids and adults and features one of the most photographed and dreamed of islands in the world: our favorite Santorini.
---
Escape to Greece with The Greek Vibe monthly Newsletter!
---
6. Greek Mythology Top Trumps Card Game
An easy-to-carry card game that makes Greek mythology easy, and brings Greek gods and heroes to life anytime, anywhere, with as many players as you like. This special edition of "Top Trumps – Greek Mythology" has you trying to outsmart your opponents while learning new and exciting things about everyone from the snake-haired Medusa and the one-eyed Cyclops to Odysseus, Icarus and Zeus. Good old simple and educational fun Greek-style. For kids over 6 and kids at heart.
---
7. Ouzo-flavored Candy
I remember as kids we used to feel really cool eating these candies… it was the closest we could get to ouzo without getting in trouble. The Krinos ouzo candies have been around for ages and rightfully so. Perfect for fresh breath or as welcome treats, especially if you own a Greek restaurant!
---
---
8. Greek Yoghurt-based Foaming Cleanser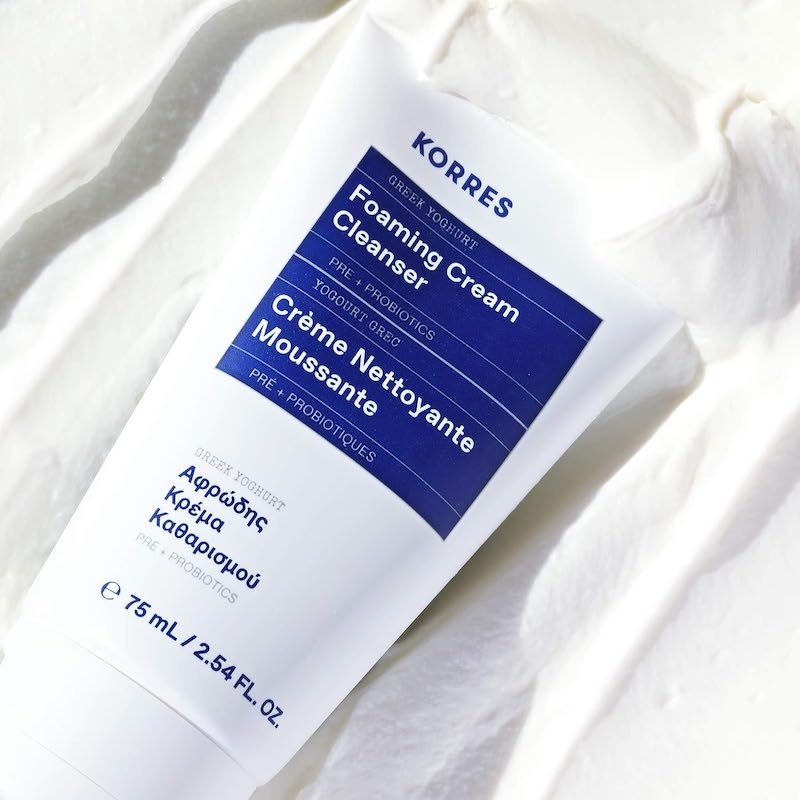 Since its launch almost 30 years ago, Κorres is a pioneering Athens-based company producing ethically-sourced beauty and self care products for women and men using natural ingredients. This yogurt-based cleanser with probiotics leaves your skin feeling moisturized, clean and refreshed. What more could you ask for?
---
9. Greek Petit Beurre Cookies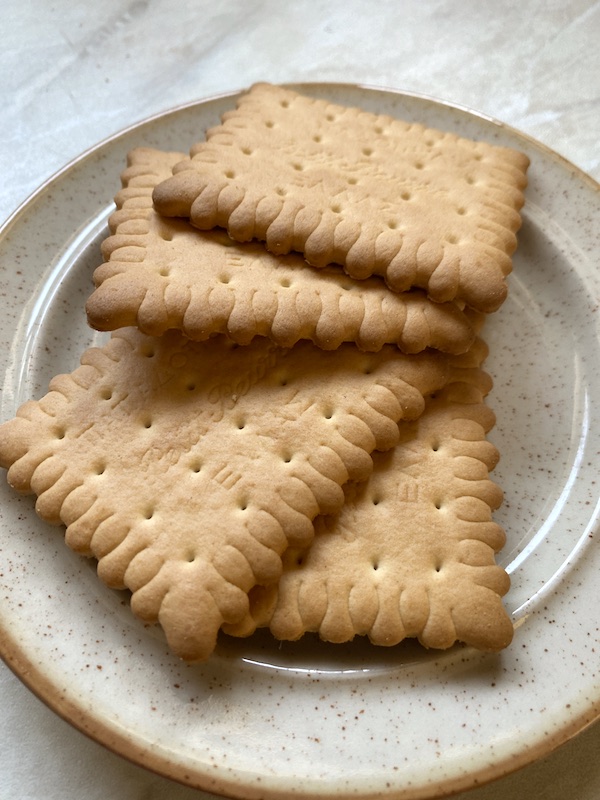 The absolute Greek cookie for dozens of reasons! You can use it to make a wonderful base for sweets (all Greek grandmothers do!), you can include it in your diet as it has few calories, you can dip it in warm coffee or cocoa, you can spread jam and butter and indulge, you can do almost anything with the wonderfully crunchy and versatile Papadopoulou biscuits made in Greece.
---
---
10. Men's fun socks featuring Aphrodite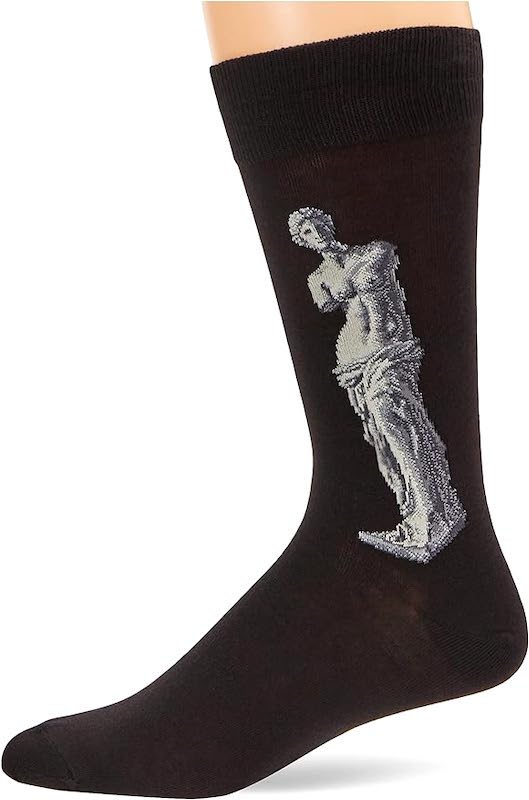 Socks are always a great and easy gift that everyone loves. Plus the need for socks never stops. For that special Greek touch, these men's novelty socks feature the Greek goddess of beauty and love: Aphrodite de Milo. Who knows, they may just be that extra lucky pair!
---
11. Healthy Soft Greek Pasteli
For a healthy boost in the day, this is a perfect Greek snack: the pasteli made with sesame seeds and honey in Kalamata from the Lambos Brothers. The pasteli is a traditional Greek sugar-free treat made only with natural ingredients and an energy booster. A must for those of us trying to eat well.
---
12. Medusa Head T-shirt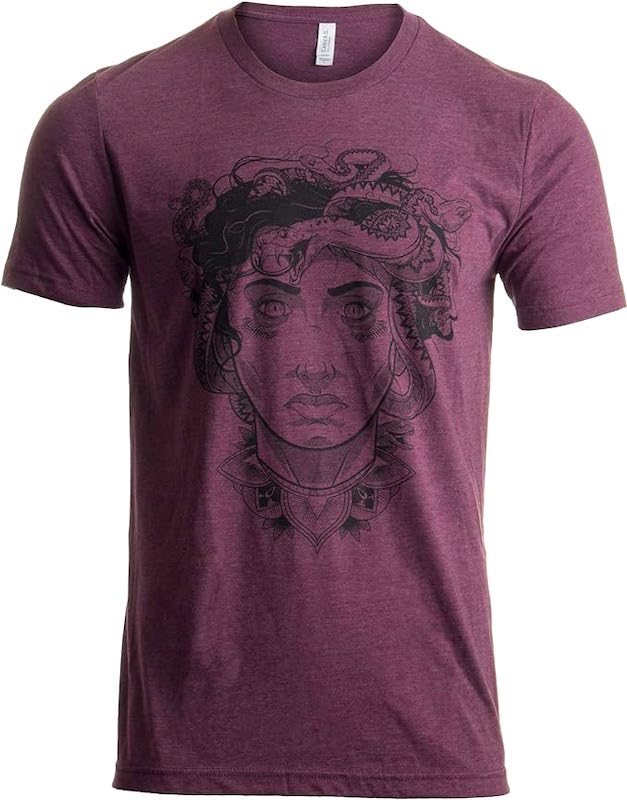 This unisex tee is incredibly soft, silky and features Medusa, one of the three Gorgons who had writhing snakes for hair. Medusa was the only mortal of the three sisters. You could see her head on various ancient Greek temples because it was believed to scare off all evil. Legend has it that whoever looked into her eyes would turn to stone.
---
---
13. Traditional Mountain Tea from Crete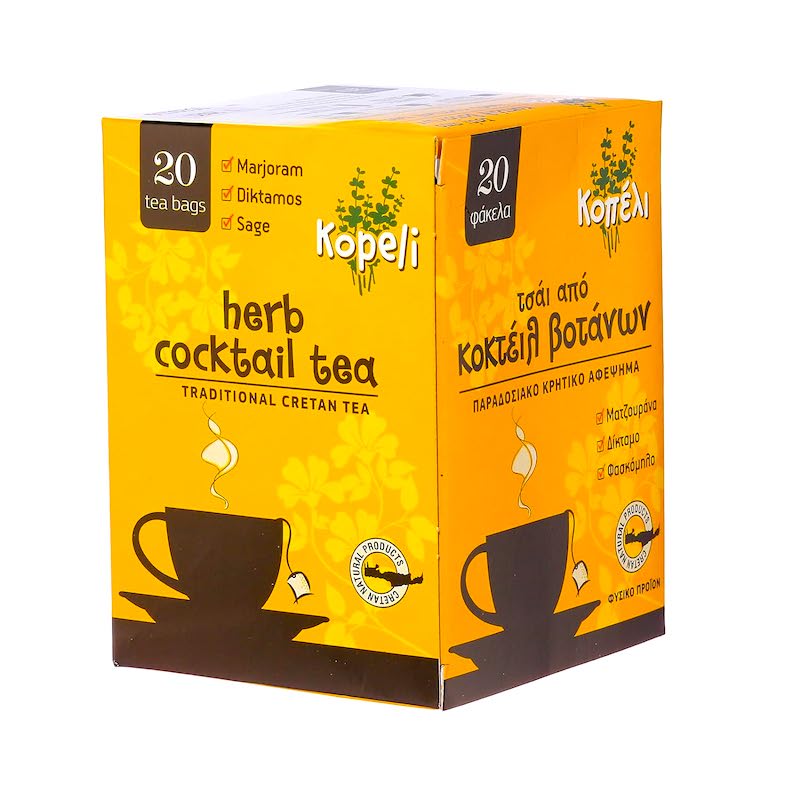 This 100% natural Greek tea is made up of herbs found in the mountains of Crete. In addition to the traditional "tsai tou vounou" (mountain tea) known for its antioxidant, anti-inflammatory and antimicrobial properties, this tea cocktail includes dictamus (dittany), sage, cinnamon, and marjoram – all of which bring health benefits too. I enjoy a cup in the evening with two Papadopoulou cookies (see above). The ultimate self care moment!
---
---
14. Pure Grape Petimezi Syrup
Very few people know about petimezi, an absolute must in Greek cuisine. I remember my grandmother always made her own once a year during wine-making season. Petimezi is a naturally sweet syrup made from grapes. This iron-rich natural sweetener can be used instead of sugar. Use it in salad dressing, to make cookies, over yogurt, ice cream and pancakes. The Ariadne Pure Grape Must – Petimezi is free of preservatives, colorings, flavorings, sugars, and sulfites.
---
15. The Lego Minotaurus Buildable Board Game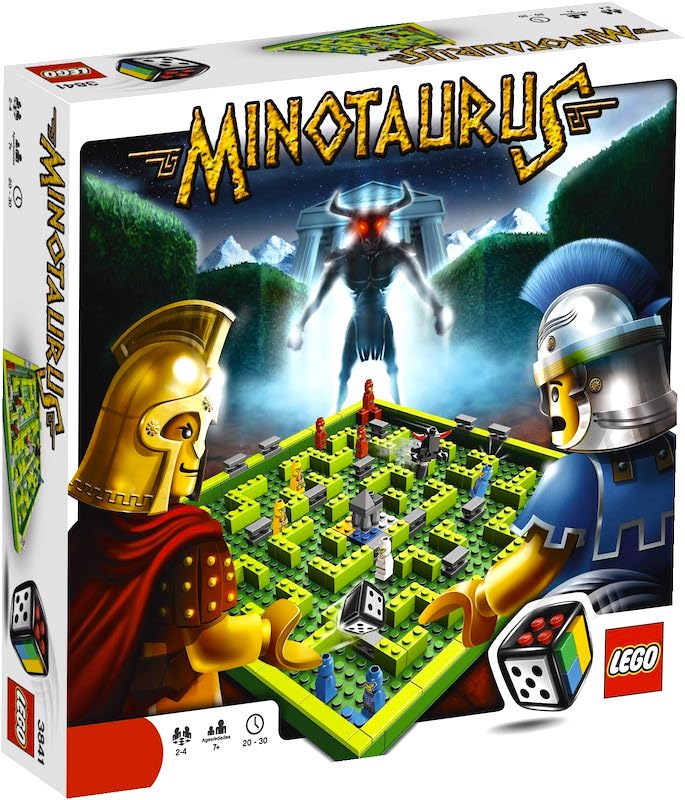 Together with the Lego Minotaur, this is the perfect portable game for the family which not only has you building and designing the board and the maze with Legos, but also the dice! Once you've created your own labyrinth, you'll need strategy and inventiveness so you can finally reach the mighty Minotaur.
---
16. A Greek 'Briki' Coffee Maker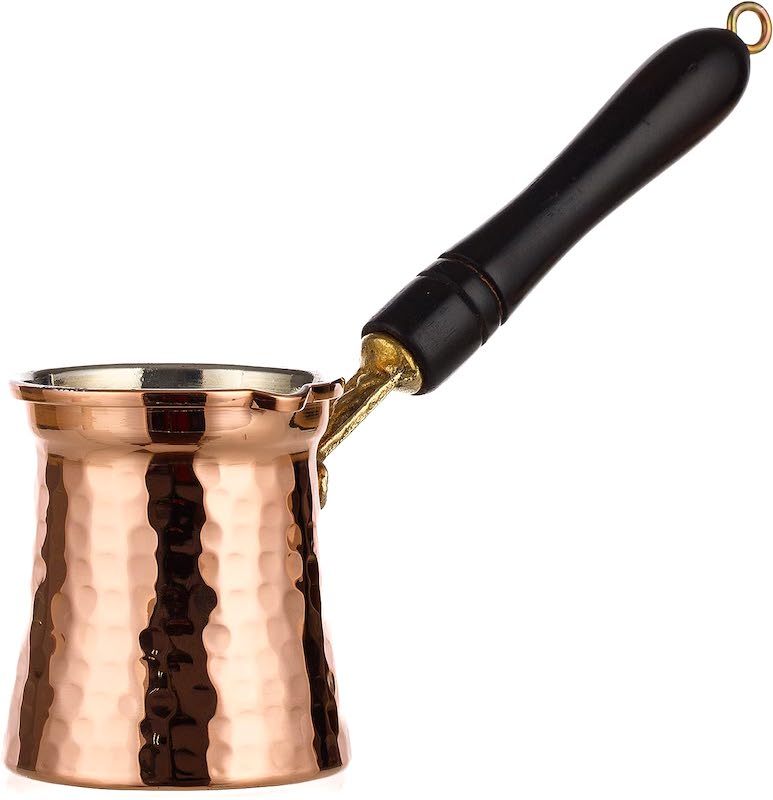 Do you love Greek coffee? Then making it in a brass "briki" is an absolute must. And if you ask the Greeks, as well people in Turkey and Lebanon who also drink the same coffee (with some small differences), for the ultimate experience it should be made over coals. For now, this handmade stovetop hammered copper coffee pot promises to make the best Greek coffee in town. The wooden handle is necessary so you don't burn yourself while patiently waiting for your coffee to simmer. Ideal for two or three demitasse cups or "flytzania" in Greek (basically the size of espresso cups or 7 fluid ounces). Briki size matters: you don't want a briki that is too small or too big.
---
♫ I end today's post with "To Doro" or "the gift" written by Greek songwriter Christos Thyvaios to the music of Levy Scharr. The river, the grapes, the moon can all be woven into a beautiful gift for the one you love, he tells us.
Enjoy!