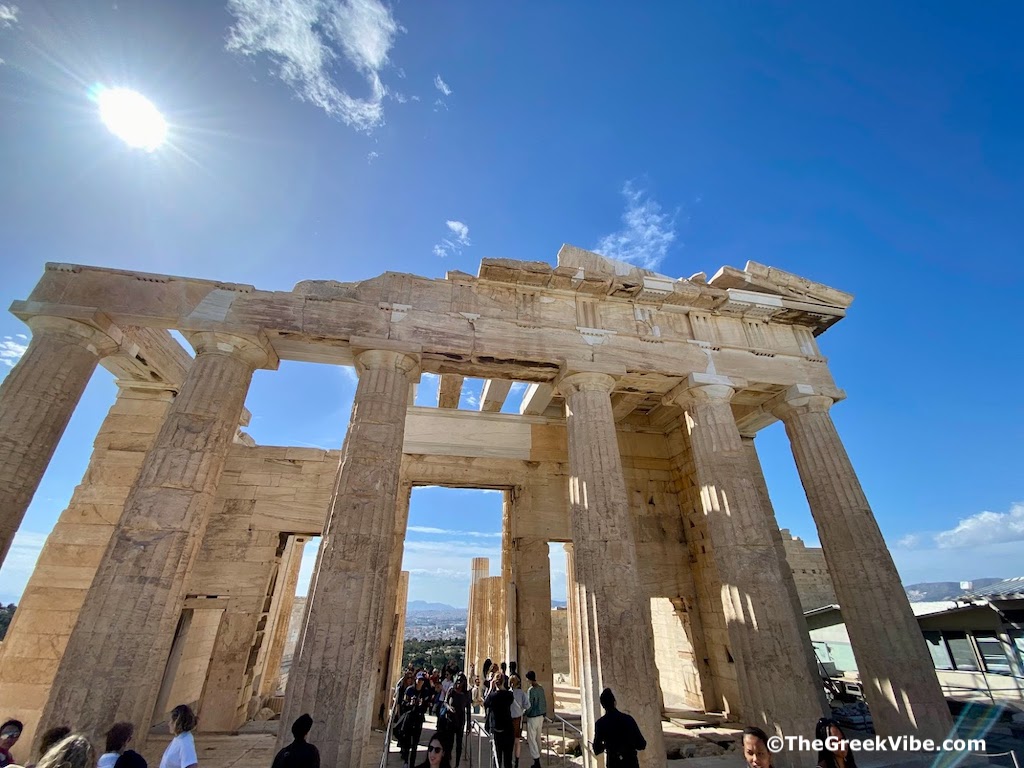 Dreamt of visiting Greece? Planning your Greek adventures? Packing your suitcases and ready to go? Good for you! As always, when traveling to somewhere new, you could and should expect some things to be different. For many of us that creates a bit of anxiety while for others it's part of travel fun.
In this post and in my attempt to ease the discomfort caused by "not knowing", I've listed 25 things that are good to know about before your trip to Greece … and this just to make sure it's smooth sailing once you get here!
20 Things to Know for Your Trip to Greece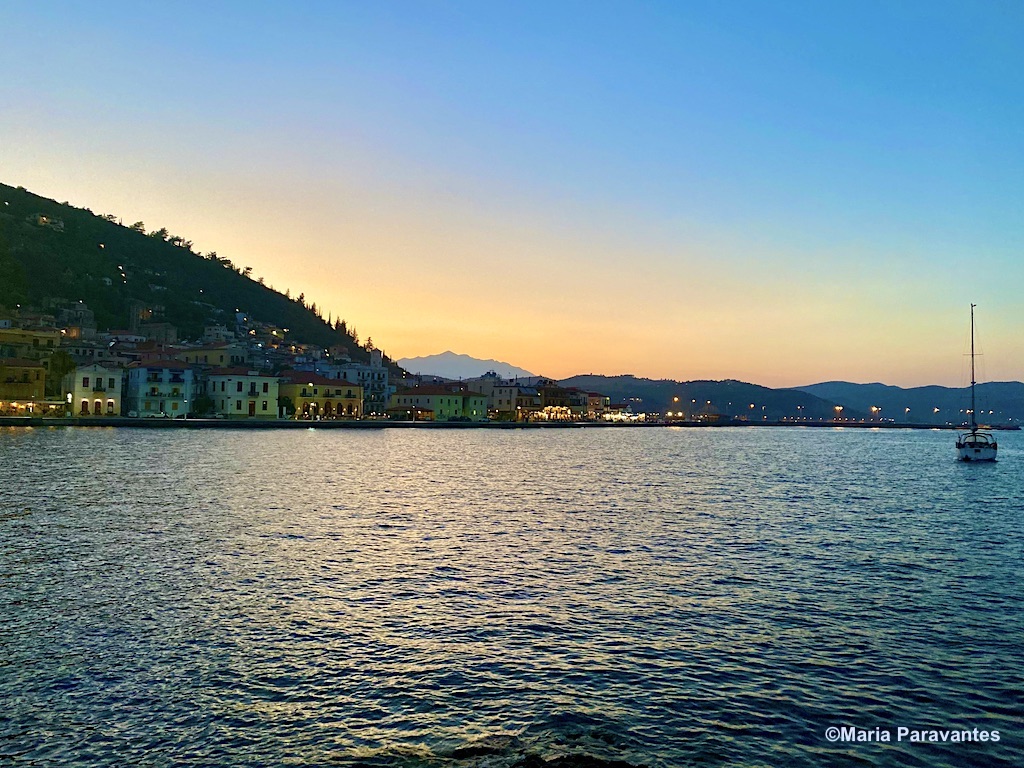 1. Greek hospitality is very real so expect to be welcomed, treated to sweets and food and even taken to wherever you want to go by the locals.
➣ Greek words to use: Kalimera (good morning), Kalispera (good evening), Efcharisto (thank you)
2. Yes, English is spoken by almost all Greeks with the exception of a few elders in far-off villages. And even in those cases, they will still find a way to communicate. Extra tip: if you say "Kalimera" or "Kalispera" it does go a long way.
➣ Greek words to use: Milate agglika? (Do you speak English) or Den katalavaino ellinika (I don't understand Greek)
3. Eating is an absolute must for travelers visiting Greece, and there is a vast choice whether you're a meat lover, vegan, vegetarian or even gluten free sort. However, in case of allergies, please don't expect the waiter or the restaurant to tell you what to eat. Especially in August when the crowds are all waiting to be served. Plus you should know what is and isn't allowed in your diet. You could ask the waiter what certain dishes contain but I would still be cautious. Have in mind also that Greeks eat after 10.30pm. Most restaurants at popular tourist spots serve all day. Tavernas in faraway areas usually close for the afternoon between 2pm and 5pm.
➣ Greek words to use: Ti ladera yparchoun? (for vegan and vegetarians – "What kinds of oil-based vegetable stews are available) or ti protinete? (what do you recommend)
4. Which brings me to tipping in Greece: it is customary to tip in Greece and usually we do so by leaving a few coins on the table when having coffee or dessert. The tip at restaurants and tavernas should depend on how happy you were with the service and how big the bill is. So for a 50-euro meal, around 3.50 euros is fine. If you're paying by credit card you could add the tip there.
➣ Greek words to use: Afisa filodorima (I've left a tip)
5. Taxis from Athens Airport to the center of Athens. You will find taxi lines right outside arrivals terminal. Wait your turn and hop in. It costs around 38 euros (54 euros after midnight to 5am) complete with luggage. Make sure that's clear before you agree. Rates rise if it's a luxury vehicle or van. Ask for a receipt.
➣ Greek words to use: Poso kostize mechri to kentro? (How much does it cost to the center?) and Tha ithela apodixi parakalo (I would like a receipt please)
6. For those of you planning to visit mainland Greece destinations by bus, take the KTEL intercity bus services. Now that's not very easy as their site is in Greek mostly and very confusing. However, do know that most of the buses to mainland Greece depart from the Kifissos Station about a 15- to 20-minute ride by taxi from central Athens. Have in mind also that there are buses from the Kifissos hub traveling to the islands of Corfu, Lefkada and Zakynthos, and you can book online.
If you want to get around Attica, the Attiki city buses run regular routes from the Pedion to Areos Park in central Athens. Get there earlier, tickets are sold in the bus – have cash preferably.
➣ Greek words to use: Pio leoforio paei stin ____. (Which bus goes to ___. ) or Thelo ena eisitirio gia ____. (I want a ticket to ___. )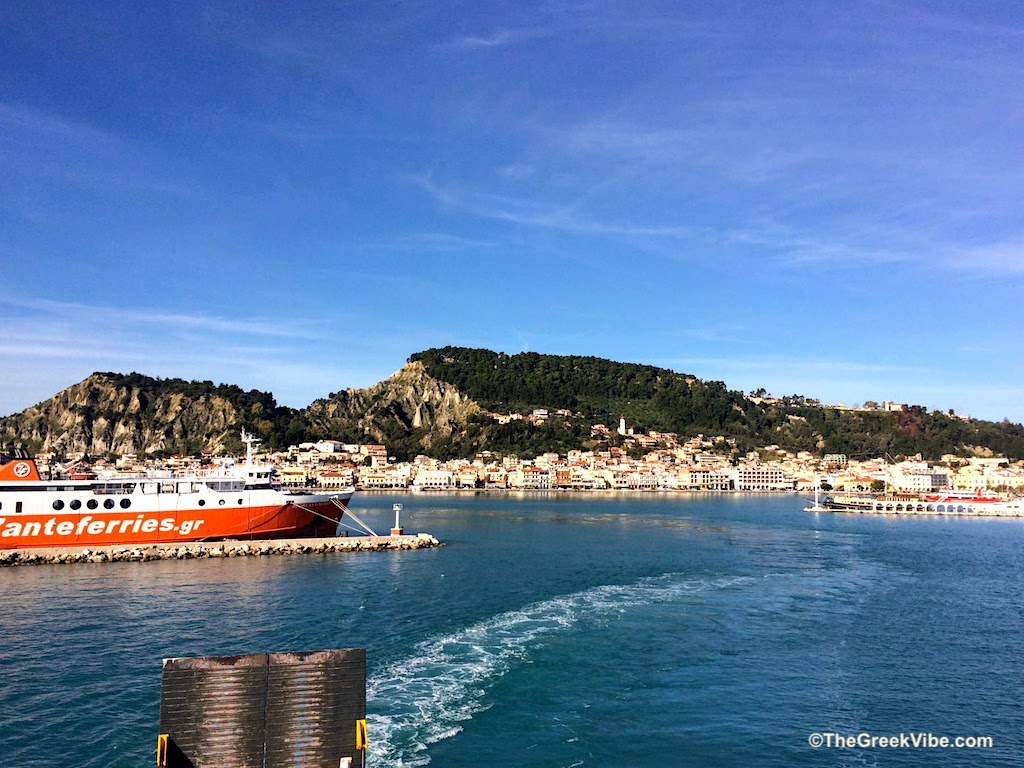 7. Getting to the Greek islands requires booking a ferry ticket. Ferry boats depart from the ports of Piraeus, Rafina, and Lavrio so make sure to ask. Your best bet is to depart from Piraeus otherwise you'll need to get to Rafina and Lavrio, which is more than an hour away. Also, if you plan to sit outside on the ferry, bring a jacket and a neck warmer or bandana. It gets very cold and humid even in the heart of summer. Also edibles on board tend to be more expensive. Buy something from the island bakery instead. For ease, book your ferry tickets right here.
➣ Greek words to use: Thelo ena eisitirio gia ____. (I want a ticket to ___. )
Escape to Greece with The Greek Vibe monthly Newsletter!
8. If anything, what I've always known is that getting the best experience of Greece is a matter of timing. And by that I mean season. Add to that this global warming madness and you have your answer: avoid July and August at all costs. Instead, visit in May, June or September and enjoy the very best of everything: cheaper prices, better service, calmer winds, nicer weather, better photography conditions, less traffic and fewer crowds.
➣ Greek words to use: o kairos ine teleios (The weather is perfect)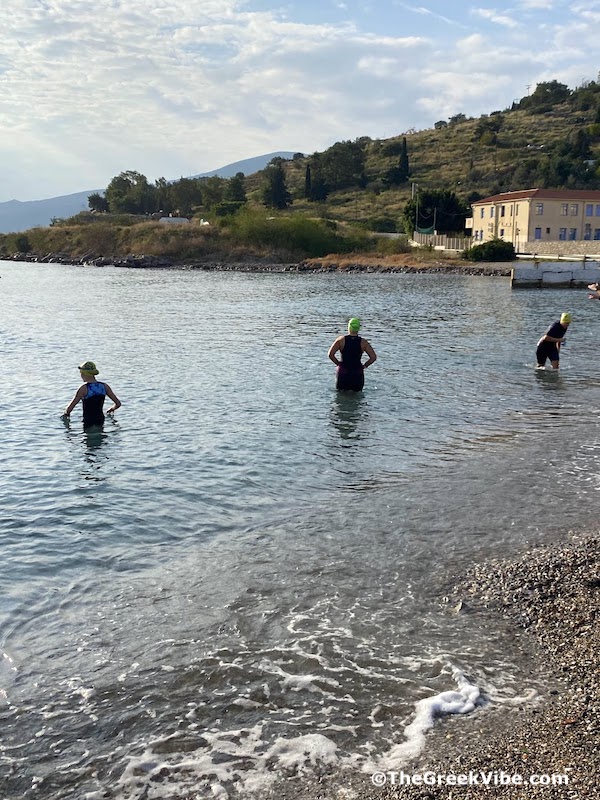 9. Swimming in Greece all year round. You can read my absolute tips on that here but one thing's for sure, you can definitely (and comfortably) swim from late May to end of September. One thing I do recommend however is to enter the sea with care. Not all Greek beaches are the same. Some get very deep very suddenly; others are very shallow, and others have strong underwater currents. Get to know the beach before diving in. And ask a local.
➣ Greek words to use: To nero ine kryo" (Is the water cold?) or Vatheni apotoma? (Does it get deep suddenly?)
10. The currency in Greece is the euro but credit cards are widely accepted. Do carry some petty cash though, especially when traveling to remote islands or mountain villages because they either don't have ATM machines, and if they do, they either run out of cash fast or don't work.
➣ Greek words to use: Pistotiki karta decheste (Do you accept credit card?)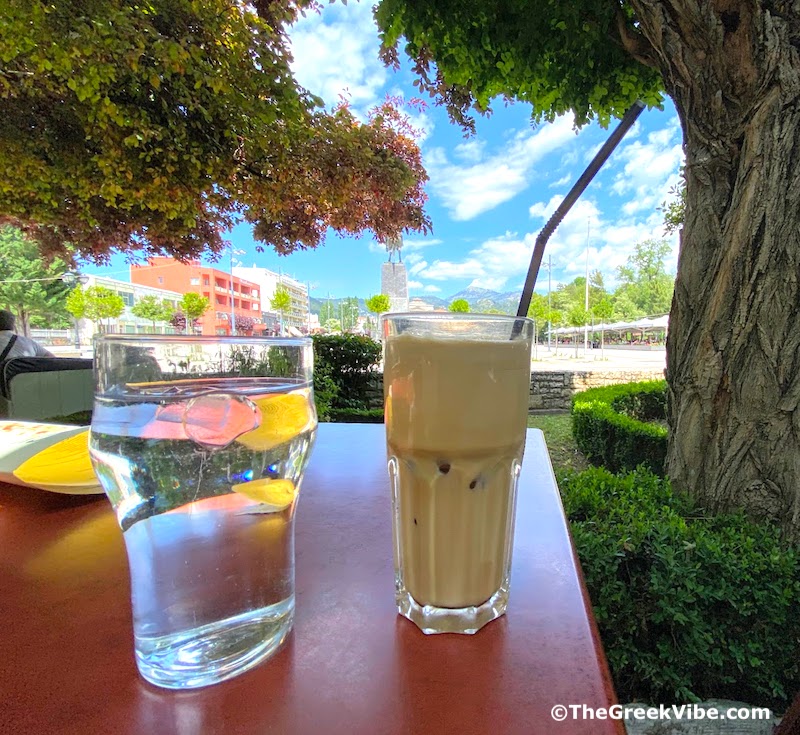 11. Nero: what a wonderful Greek word for "water". It is generally safe to drink water from the tap in most parts of mainland Greece. However, when on the islands, prefer bottled water. Some greener islands with natural springs like Samos have their own potable water. Your best bet is to ask a local, NOT at the restaurant, they like to sell.
Have in mind that a small bottle of water from the "periptero" (kiosks) or supermarket should not cost more than 50 cents and the large bottle (1.5 liters) 1 euro. Unlike all other countries in Europe, Greece has the cheapest and finest quality bottled water. Restaurants and bars can charge more.
➣ Greek words to use: Ena boukali emfialomeno nero parakalo (a bottled water please).
12. Sun, sun, sun …and sun cream! Gone are the days when you could sit in the sun endlessly to get the best tan in the world. Take it from one who truly knows: do NOT underestimate the sun in Greece, particularly in June, July and August. Want a tan? Do it before 11.30am and after 5.30pm during these months. And always wear sun protection cream and a hat at all hours when hiking, swimming, visiting sites and during beach sports.
➣ Greek words to use: Tha ithela mia anti-iliaki krema (I would like to buy some suntan lotion)
13. Wi-Fi please? No worries about having Wi-Fi in Greece. Most Greek hotels, restaurants, and cafes offer free Wi-Fi. Just ask. Some intercity buses and ferries also have Wi-Fi, but I wouldn't rely on those. Also don't expect Wi-Fi on remote islands or far-off mountain villages. Buying a SIM card for internet access might be your best bet.
➣ Greek words to use: Pios ine of kodikos Wi-Fi? (What's the Wi-Fi password?)
14. No trip to Greece would be complete without photos. I never stop! My tips for taking the best photos while in Greece have to do with time and season. First of all, in summer the best time to take perfect shots is in the early morning before 10am. So do wake up early, it's worth it. After that, Greece's relentless summer sunlight makes photos dull or overlit. Windy days offer clear photo conditions and early evenings when the sun has dropped are also ok. Be respectful of photographing anything that has to do with religion, church and ceremonies.
➣ Greek words to use: Borite na mas vgalete photografia parakalo? (Can you take a photo of us please?)
15. Shop hours in Greece vary depending on region. In the urban centers like Athens and Thessaloniki, shops are open all day from 10am to 9pm. At tourist areas, stores and supermarkets are open seven days a week and all day. In rural Greece however, which includes towns like Kalamata and Pelos, and on the islands, shops close in the afternoon for siesta usually from 1.30 or 2pm and reopen at 5pm. Additionally, some areas and shops run by an alternating program opening in the evenings only on Tuesdays and Thursdays.
➣ Greek words to use: Pies ine I ores leitourgias? (What are the store hours?)
16. Visiting Greek monasteries and church events is a must for any traveler to Greece but have in mind that customs and etiquette apply. Females are not allowed into monasteries if they are not modestly dressed and wearing a long skirt. Males cannot wear shorts. The same usually applies to church services out of respect.
➣ Greek words to use: Kalimera (good morning), Efcharisto (thank you)
17. "Kerasma" or being treated. "Kerasma" – read more about that here – is a very important part of Greek hospitality. You should always accept a treat with a "thank you" and cheers. The next round should be on you.
➣ Greek words to use: "Efxaristo. Ta epomena dika mou." (Thank you. The next round is on me) or "Stin ygia mas" (cheers)
18. Dancing the night away at a local panegyri is an absolute Greek summer must. Read more about the famous Greek panegyria here. These local outdoor Greek festivals usually offer food and drinks for free or for some token fee. They start early in the evening with a church service and continue with lots of live music and dance after 10.30pm into the morning hours. Take a light jacket with you.
➣ Greek words to use: "Opa!" (untranslatable, simply an inner expression of joy)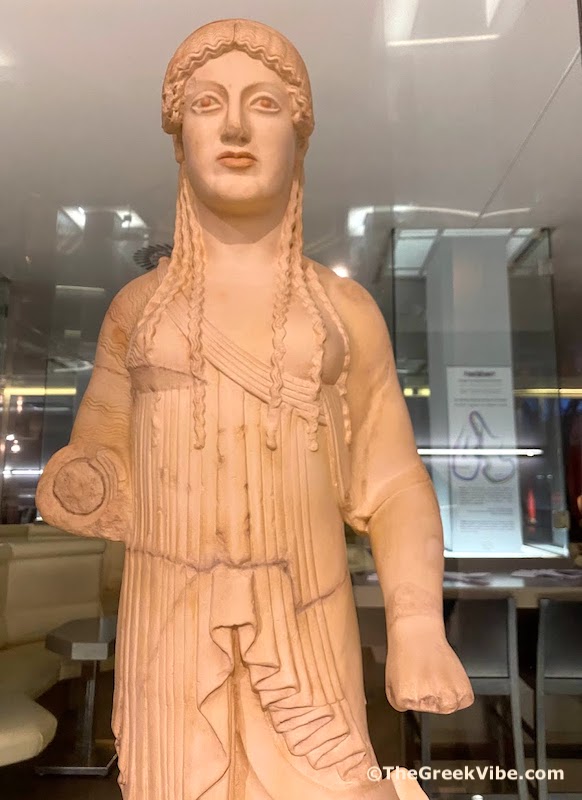 19. Visiting Greek sites and monuments. Make sure to check out the visiting hours. At the Acropolis, for instance, hourly visits for a limited number of people will start next year aimed at improving the experience and easing traffic. Better to visit early in the morning before noon, you won't regret it. Fewer people, not as hot. Always wear a hat and sun cream, bring water with you, and have in mind that many sites require walking up stairs. Most sites close at 3pm. Some major sites including the Acropolis have ticket vending machines for ease.
➣ Greek words to use: "Pou boro na vgalo esiteria" (Where can I get tickets) – "ti ora klinete" (What time do you close)
20. Health emergencies in Greece: Although public hospitals are always on call, it is a good idea to take out insurance that covers medical emergencies while traveling. In case of emergency in Athens, you can find on duty hospitals here and on duty pharmacies here. On the islands, it's easier, just ask a local where the health center or doctor is. You could also call 100 for police and 166 for ambulance services in cases of emergency.
➣ Greek words to use: Pou boro na vro giatro? (where can I find the doctor) or Pou ine to farmakeio (where is the pharmacy)
21. Driving in Greece: the test. Yes, driving in Greece can be demanding especially on the islands like in some parts of Crete and Ikaria. Also in the remote parts of mainland Greece which lead to the mountains. If you're afraid of heights, I would avoid it. Also lighting in most cases is very poor or non-existent. In any case, stay on the right and go slow. If you're still eager to drive, I would rent a car from these folks.
➣ Greek words to use: Thelo na nikiaso aftokinito (I want to rent a car)
22. Although I would have never included this on a list of things you should know about before traveling to Greece several years ago, life in this crazy world is changing fast due to our bad habits. In cases of fire, call 112, 166 for ambulance, 100 for police. Also keep up to date on the weather, and for fire risk updates Civil Protection and 112 Greece. In all cases, try not to panic.
➣ Greek words to use: "Voithia" (help)
23. Accessibility for mobility impaired travelers in Greece does exist to a much larger extent I would say compared to many other travel destinations and this is not of course comparing Athens with New York. But the simple truth is that Greece still has a very long way to go in terms of accessibility. As of late, major sites like the Acropolis and museums in large cities are accessible to people with disabilities. There are also ramps at a number of beaches (this is growing) around the country – this map should help, and most hotels have accessible rooms. It's not perfect but unlike other European cities I've been to, it's decent. At least here someone will help. Elsewhere in major urban centers, if the lift to the subway isn't working, there's no one around to call for help. I also recommend downloading Wheelmap – a free app finding and marking wheelchair accessible places.
➣ Greek words to use: Yparchi prosvasi gia anapiriko karotsaki? (Is the place wheelchair accessible?)
24. Don't try to visit dozens of islands in Greece. Can't stress this more. I know you've been saving for this trip and want to see and do it all but trust me in the end you'll miss out on the actual Greece holiday experience which is really all about taking it slow, relaxing, enjoying the small things and life. The
Take it slow – the Greek way Patience and Relaxation: Embrace the laid-back pace of life in Greece. Enjoy leisurely meals, take in the stunning sunsets, and immerse yourself in the rich culture without rushing.
➣ Greek words to use: "Halara" (a term used more in Thessaloniki which means take it slow and cool)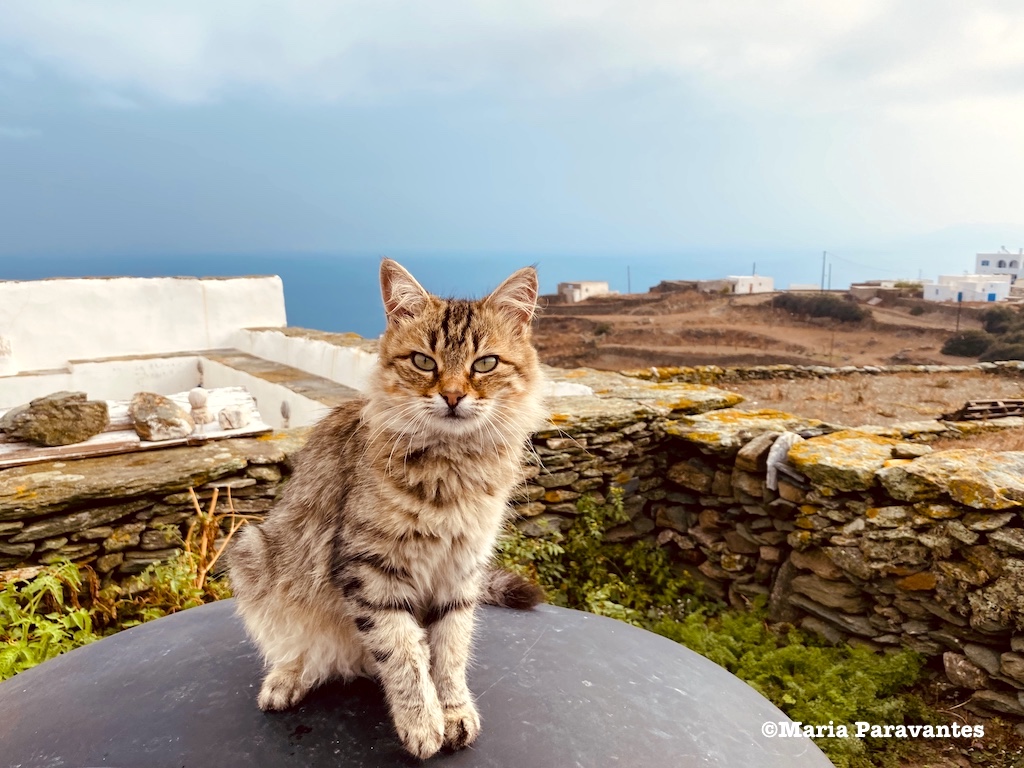 25. Last, and sadly the hardest thing I will have to share with you about Greece, is the situation with stray animals. This dark side of Greek society saddens me immensely. Expect to see stray animals – cats and dogs. The situation is improving but excruciatingly slow. However, you could always reach out to dozens of local animal welfare groups and offer support. I wish I could say and do more. This friend on Kythira is just one of many trying to help Greek strays survive. But there are also many others on the islands such as Donousa and their wonderful cats project.
➣ Greek words to use: "Pos boro na voithiso?" (How can I help?)
So these my friends are some tips I hope will make #yournextgreeceadventure a memorable and smooth experience. Hopefully, I've helped make you feel more at home away from home. Feel free to contact me if you need more guidance or advice. (PS! If you found this useful, please share with friends and on social media. Sharing does go a long way for us writers!)
Kalo Taxidi! (Enjoy your trip)
---
♫ I end today's post with a song that embodies the joys of Greek summer: featuring the wonderful Yovanna in the 1960 song titled "Kalokairaki" which is about the beauty and pains of falling in love and telling the waves, the wind and trees all about it.
Enjoy!