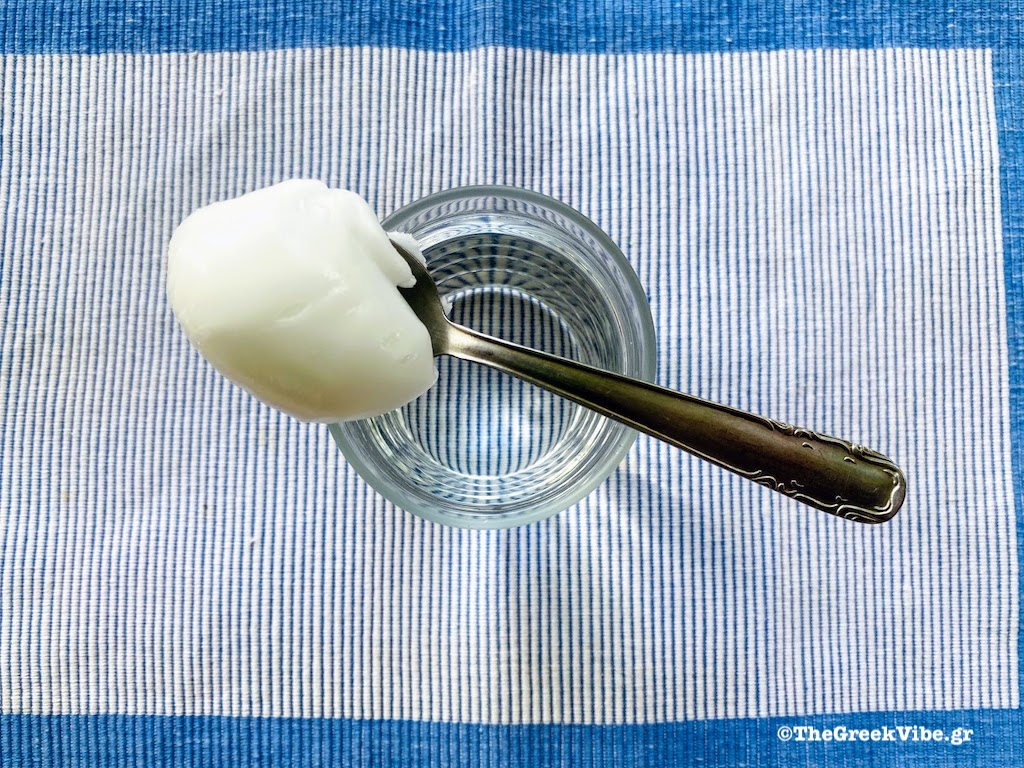 "We all live in a yellow submarine" sang the Beatles in 1968 and I borrow from this favourite tune to introduce you to a refreshing "Greek submarine" – a spoon sweet in a class of its own.
Also known as "vanilia" or "mastiha" (depending on the flavor), the "ypovrichio", which in Greek means "submarine", is a rich white chewy sweet that is served on a spoon dipped in a long glass of crystal cold water.
I remember as child coming from Chicago to Greece in the summers at the kafeneion (coffee shop) in the central square my grandfather would order a vanilia for me. I couldn't wait (or ever get enough). It was so cool in the heat of Greek summer and so fitting under the shady platanos (plane tree) on the plateia – a perfect match.
The fragrant candy – known in the past as "zaharokandio zymoto" – was brought to Greece by Arab traders. Legend has it that the troops of Alexander the Great enjoyed something called "kand" – a Persian treat with honey and spices. It is perhaps this old Arabic word that came to be known today as "candy".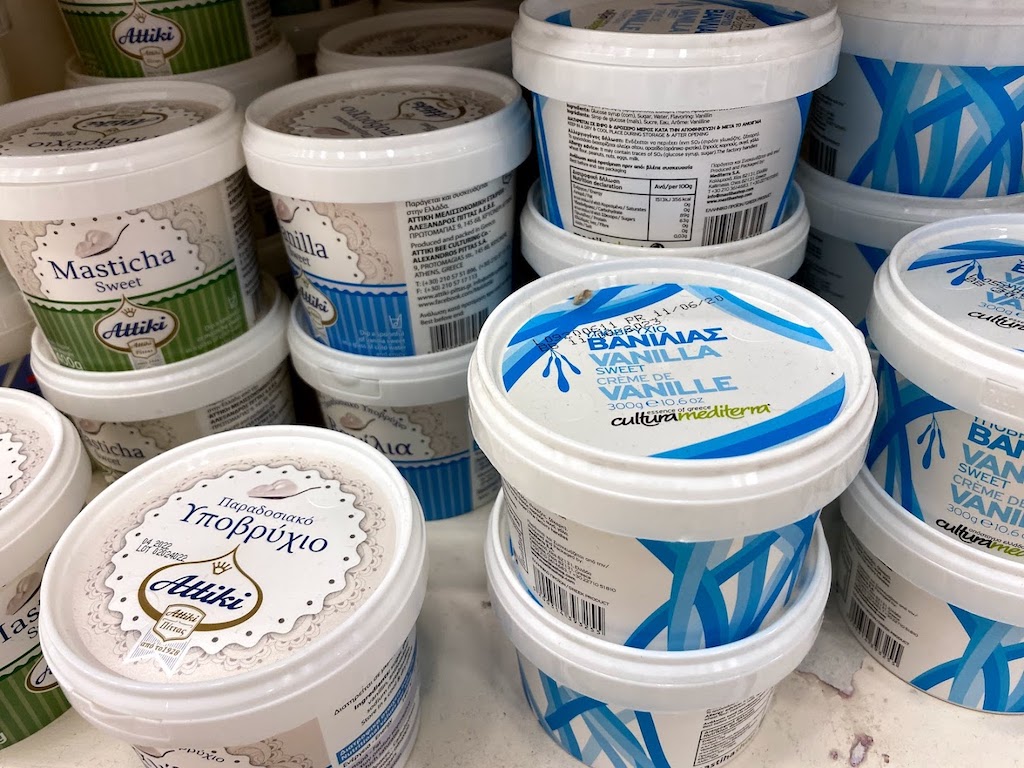 From there it traveled to the Greek communities of "Poli" – or Constantinople (modern-day Istanbul). When the Greeks were forced out of their homes and off their properties in Turkey in 1923, and as refugees went to the Greek island of Chios, they added mastic oil to the sweet and the mastiha ypovrichio was born.
That's the story behind this simple sweet "kerasma" (treat) that in the '50s-'60s-'70s could be found in every Greek household cupboard because it didn't need to be stored in the fridge.
So loved was this confection, that the Greeks included it in their New Year's carols (with its old name).
Today, the Ecumenical Patriarchate – the seat of the Orthodox church located in Constantinople, serves traditional mastiha to its guests.
The genuine aromatic mastiha ypovrichio – a specialty food item – is made from the resin of the mastic tree known as mastiha. With dozens of health benefits, mastiha is a PDO product, which means that it is legally protected as a unique to Chios product.
Meanwhile, kids (and the young at heart) still love the ypovrichio: an addictive cross between chewy candy and a lollipop. Today, you can find it in a variety of flavors at the supermarket and most traditional cafes still serve the sweet in the summer.
Escape to Greece with The Greek Vibe monthly Newsletter!
---
♬Ι end today's post with a 1981 song that best embodies Greek summer and the refreshing mix of scents, sights and sounds performed here by a very young Themis Adamantidis. "H Nychta Myrizei Giasemi" (The Night Smells of Jasmine) as the "ypovrichio" was traditionally served to guests in an avli (yard) under the jasmine tree.
Enjoy!