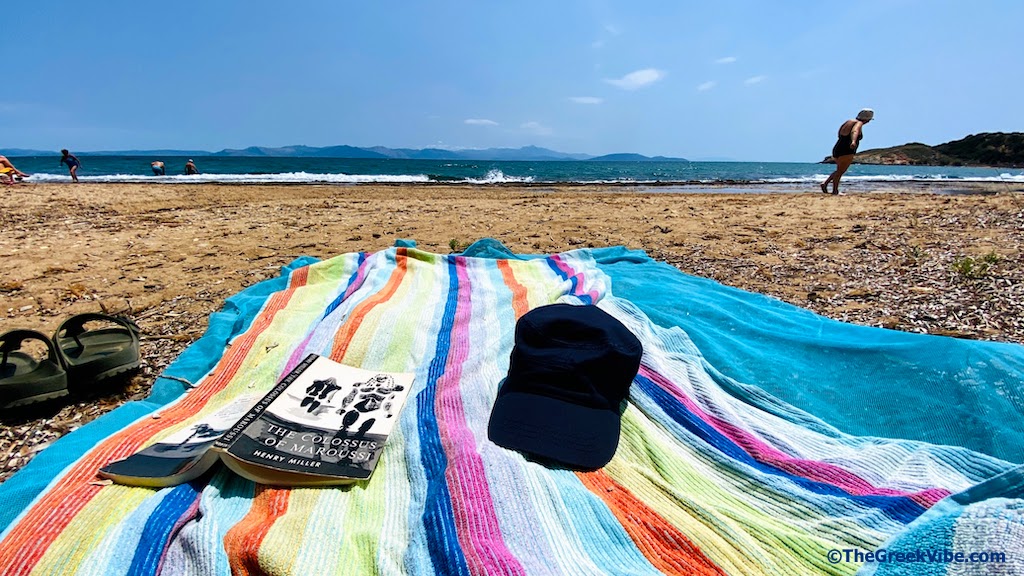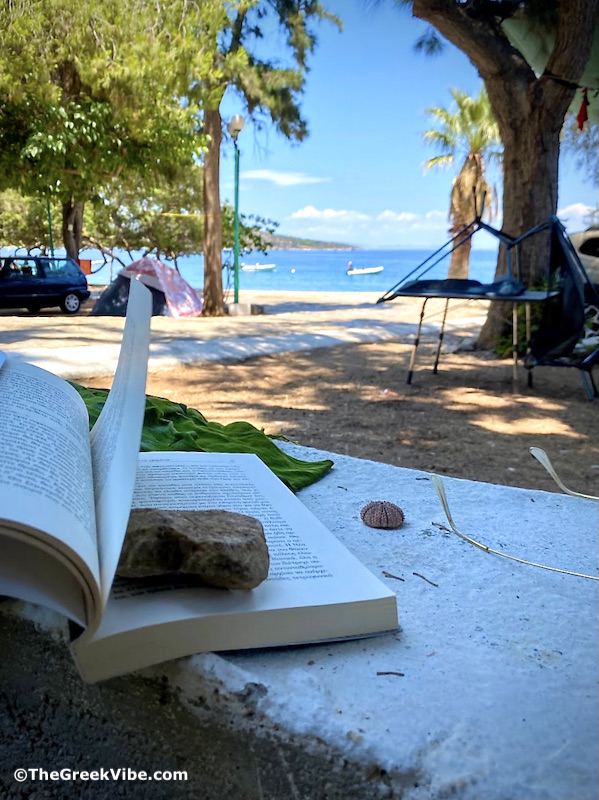 Summer is here. You've found your favorite beach towel, your (fitting) swimsuit, you've stocked up on sunscreen and you're ready for vacation time. For me the most exciting part of holiday planning (and packing) has always been choosing the books I want and hope to read during my long, lingering days on the beach (or by the pool for those of you who live luxuriously).
The idea to suggest books came to me after reading for the fourth or fifth time (can't remember any more) my favorite Colossus of Maroussi by Henry Miller. I still remember being so absorbed by this book when I was so far away from Greece and how it transported me back with Miller's descriptions of small simple things in Greece that take on a significant meaning… like the water.
We travel lovers all know that a book is the next best thing to traveling and definitely much cheaper when we can't afford to go anywhere.
That said, today I will be recommending eight great books about or inspired by Greece. Books that not only put you into the 'Greece mood' but also give you a chance to go back to the good life before we were swamped by I-phones and smart watches, and before social media and robbed us of simpler things: like reading.
Ideally, these reads below would be even better if you were vacationing in Greece on some small Greek isle, or on your way to Greece or even still dreaming of #yournextgreeceadventure. But they can equally be enjoyed, if not more, in winter in front of the fireplace, on a train trip, during your camping escapade, on your commute to work. They are also ideal gifts for friends with a soft spot for all things Greek.
Top Greece-inspired Books You Must Read
1. Colossus of Maroussi by Henry Miller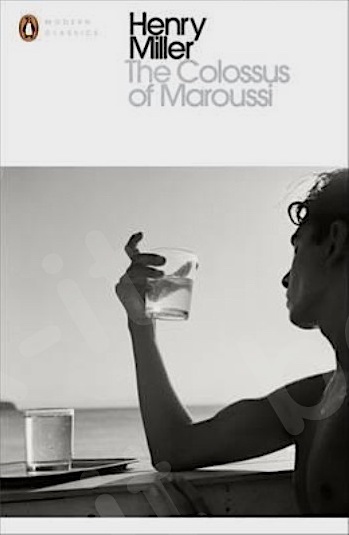 Believe it or not this book was written 82 years ago and still captures the very essence of Greece; that special something that has travelers coming here year after year seeking. The otherwise crude Miller found in his nine-month stay in Greece an almost poetic tone describing his experiences with such love and admiration and words that perfectly convey the beauty of travel, discovery, sharing and the good life. Yesteryear Crete, Corfu, Athens, Poros, Hydra and Delphi come to life in this book and I promise you'll be booking a ticket in no time.
"The light of Greece opened my eyes, penetrated my pores, expanded my whole being."

Henry Miller
Escape to Greece with The Greek Vibe monthly Newsletter!
2. Mythology: Timeless Tales of Gods and Heroes by Edith Hamilton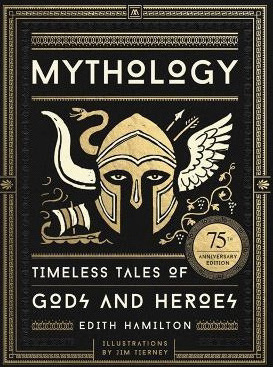 And yes, I have not one or two but three copies of this exceptional book written by prominent Classicist Edith Hamilton, who actually became an author in her mid-60s after she retired! There are literally hundreds of books out there on Greek mythology but Hamilton's is in my opinion by far the best. Why? I think her answer in an interview at age 91 explains it: "I came to the Greeks early… and I found answers in them." And that's exactly how you will feel if you read her brilliant depictions of the Greek gods and goddesses and how she ingeniously leads you to some deeper meaning that is very much related to your life right now.
"He is happy whom the Muses love. For though a man has sorrow and grief in his soul, yet when the servant of the Muses sings, at once he forgets his dark thoughts and remembers not his troubles. Such"

Edith Hamilton
3. Middlesex: A Novel by Jeffrey Eugenides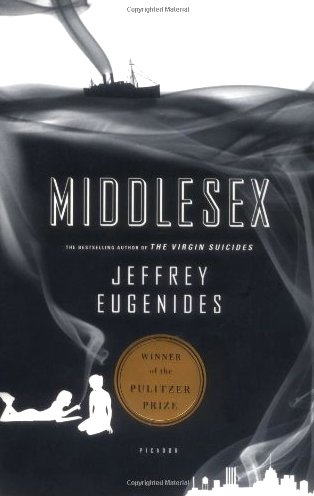 I dare say a genius writer who uses fiction to provoke thought, to enlighten, to break stereotypes and boundaries and all this through his Pulitzer Prize-winning narrative of life across three generations of a Greek-American family. There is no spoiler here just letting you know that 63-year-old Eugenides (part Greek, part Irish) offers a glimpse of life as an emigrant, as a displaced Asia Minor Greek, as a Greek-American trying to get by in Prohibition-era Detroit. The rest is for you to read.
"Can you see me? All of me? Probably not. No one ever really has."


Jeffrey Eugenides
4. Pope Joan (Papissa Ioanna in Greek) by Emmanouel Rhoides (translation adaptation Lawrence Durrell)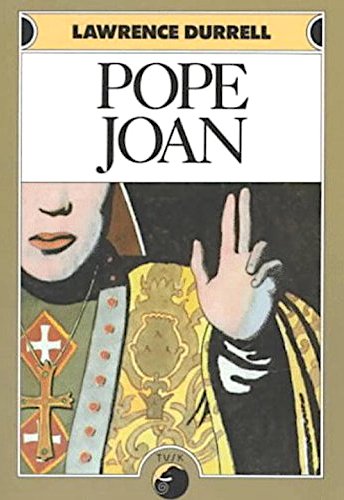 A ground-breaking book written by gifted Greek writer Emmanuel Rhoides, "Pope Joan" tells the tale of a girl who disguised herself as a male monk and 'shamelessly' made her way up the echelons of the Catholic Church to one day become the pope. Rhoides got his inspiration from a Medieval legend according to which a female graced the Vatican between 855 and 858 as Pope John VIII. Of course, the book came under the attack of the church. The beautiful translation and adaption (1950) selected here is by British author Lawrence Durrell. Worth mentioning is that Rhoides was barely 30 when he wrote this book, which is as relevant today as it was in 1866!
5. Zorba the Greek by Nikos Kazantzakis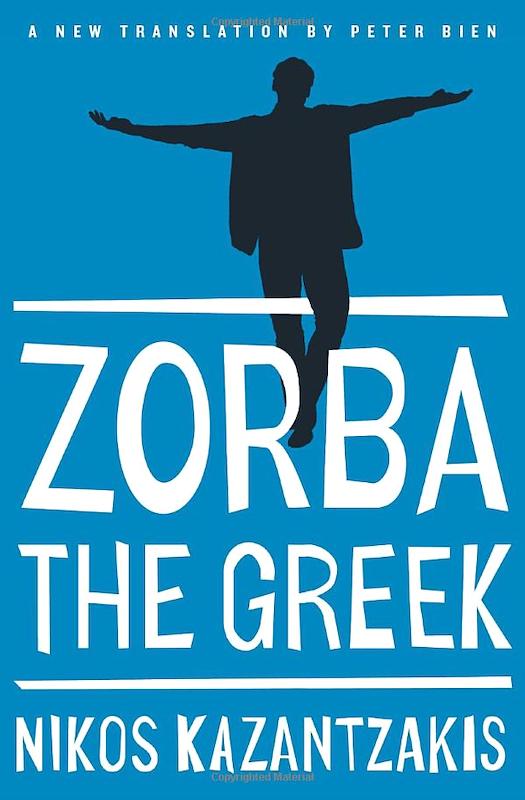 Much like Henry Miller's Colossus of Maroussi, Zorba the Greek (originally in Greek as The Life and Times of Alexis Zorbas) brings to the forefront all those things that actually make life worth living. Nikos Kazantzakis, one of Greece's greatest writers, crafts humble superhero Zorba (inspired by a real person) and his adventures on Crete.
The book was published in 1946 and has since become an Academy Award-winning film, a musical and inspired millions of people to seek the meaning of life in Greece the Greek way.
"I felt once more how simple and frugal a thing is happiness: a glass of wine, a roast chestnut, a wretched little brazier, the sound of the sea. Nothing else."

Nikos Kazantzakis
6. Wildcat Under Glass (To Kaplani tis Vitrinas in Greek) by Alki Zei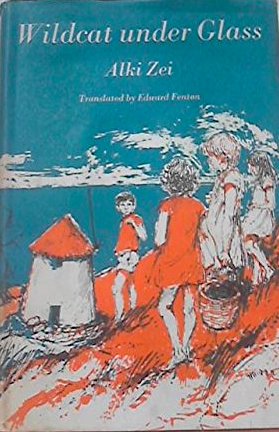 A classic Greek children's book, Wildcat Under Glass makes for a perfect read for adults too written by one of the most translated Greek writers. Two sisters live on the island of Samos in 1936 with their resourceful grandfather. His magical tales, myths and fables stop abruptly and the siblings are forcefully hurled into the violent and dirty world of grownups during a dictatorship. A coming-of-age tale offering a taste of Greek history and politics through Zei's playful and gifted writing.
"Our grandfather is not like the other children's grandfathers. He is tall, walks with a cane and doesn't slouch at all. Everyone on the island calls him 'The Wise One'. He knows Homer inside out. He never tells us tales about dragons and kings but myths about ancient gods and heroes."

Alki Zei
7. The Island by Victoria Hislop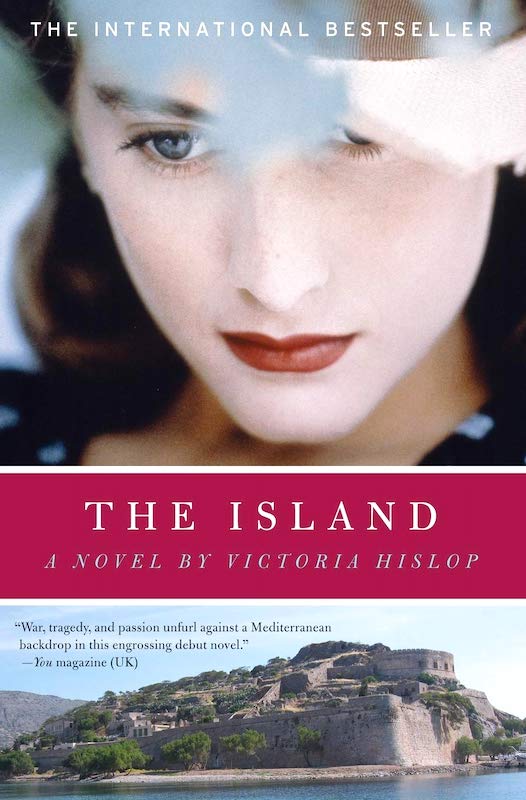 This story crafted beautifully by British author Victoria Hislop and released in 2005 brought to the fore the dirty secret of Spinalonga, a tiny islet off Crete which served as a leper colony from 1903 to 1957. The book rightfully became a best-seller and a popular TV series in Greece titled "To Nisi". It follows Alexis in her effort to learn more about her mother's past. The secrets of four generations unravel one by one after Alexis visits Crete.
"Like any collection of family photographs, it was a random selection that told only fragments of a story. The real tale would be revealed by the pictures that were missing or never even taken at all, not the ones that had been so carefully framed or packed away neatly in an envelope."

–Victoria Hislop
8. Prospero's Cell by Lawrence Durrell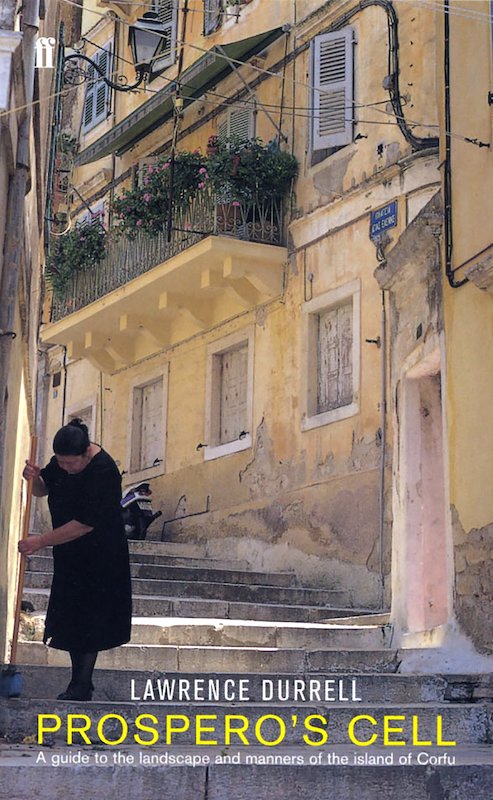 This book too conveys a Greece that very few will ever have a chance to experience. I do say this with a bit of sadness as I was lucky enough to have been a part of many of the things Durrell writes about in Prospero's Cell. A travelogue of sorts meant to soothe his soul after the outbreak of World War II, the book was written inspired by the four years he spent in a village on Corfu before becoming the renowned author and poet we all know. Many of the sights, aromas, and realities he describes in 1937 Corfu still existed until fairly recently in Greece.
"Other countries may offer you discoveries in manners or lore or landscape; Greece offers you something harder – the discovery of yourself."

– Lawrence Durrell
---
♫ I end today's post with a song penned 54 years ago by Greek tunesmith Dionysis Savvopoulos about the 'last pages' (I Piso Mou Selides") of our lives, which he says we should let go of and look to making new life stories.
Enjoy!