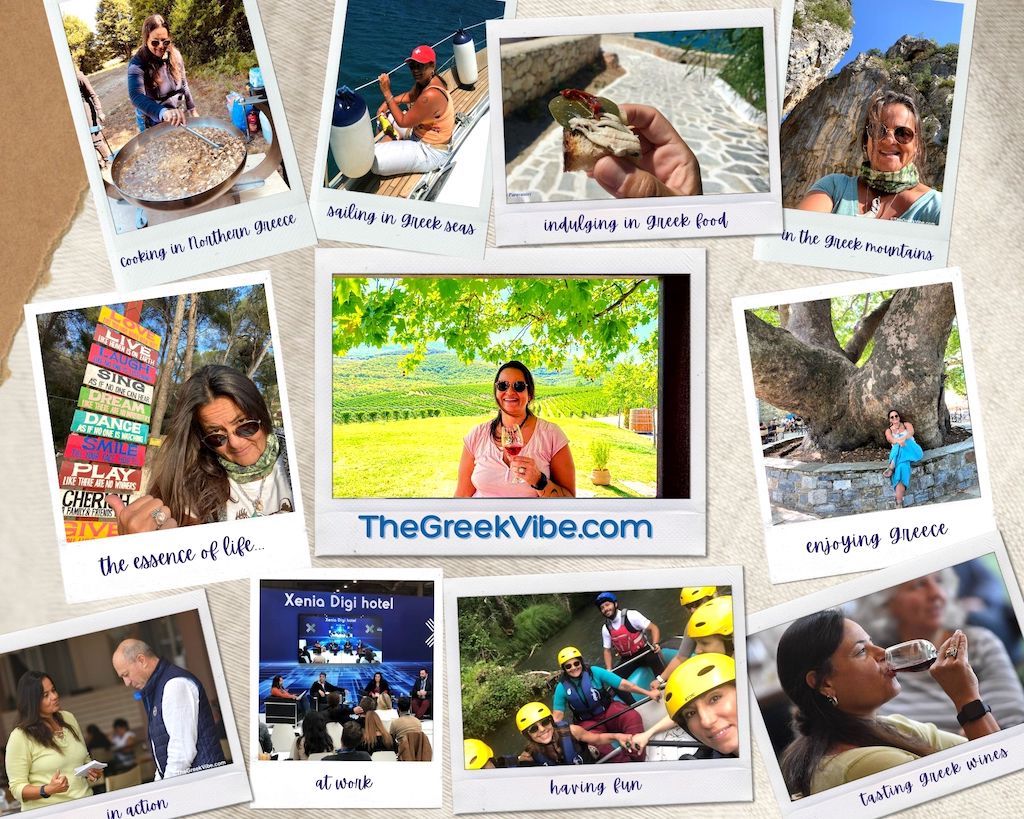 Looking for the right words to introduce people to your product, destination, hotel, experience?
Interested in inspiring, original content that connects with readers and boosts engagement?
You've come to the right place.
What I do?
– create engaging content that connects with readers for hotels and accommodation facilities, companies, shops, destinations, tourism bodies, products
– articles, blog posts, speech writing, marketing content, social media posts and web content for agencies, websites, blogs, magazines, trade publications, newsletters, travel companies, and travel and tourism-related businesses
sponsored posts
I partner with organizations and companies active in travel, tourism, food, and hospitality. I work with brands that I believe in and are in line with my philosophy and that promote Greek heritage, culture and traditions
– as a travel writer and professional journalist, I also participate in press and FAM trips
consulting
– media promotion consulting, product identification and development: this includes developing marketing material such as flyers, brochures and press releases as well as management of social media such as Facebook, Twitter, LinkedIn, and Pinterest
– guest speaking (in fluent Greek and/or English) on issues of travel and tourism in Greece.
Who I work with
– people who have a vision for their destination, business, company, brand, product
– people who care about presentation as much as they care about their product and their customer
– people who can trust an experienced professional to do the job right
– people who listen
What I don't do
– work with clients who want fast, cheap results
– work with people who are not transparent in their dealings
Why choose me?
– Experience: 30 years of experience speak more about my work and me than anything else
– I've worked on all sides of the communication and media spectrum: as a journalist, editor, copy editor, blogger-influencer, translator, consultant, media & communications advisor to the minister of foreign affairs, and international press strategy advisor to the mayor of Athens during the Athens 2004 Olympic Games
– I am reliable – won't promise if I can't deliver
– I am passionate about my job, which also means being creative and restless, always learning new things, finding fresh approaches
– I work with you, listen to your needs, we find solutions together
– Details make all the difference
– I stick to deadlines
– I firmly believe in the quality of my work.
Media I've been published in
Lonely Planet, The Telegraph, Reuters, Fodor's Travel, Atlas Obscura, Billboard Magazine, Huffington Post, Music and Media Magazine, Time Out Athens, The Fun Seeker's Guide, Odyssey Magazine, Iasis Balkan Health Business Review, SETimes.com, Athens News
What you need to know
– The GreekVibe.com is a travel and culture blog, created to showcase and promote Greece, its destinations, products and services, and its culture, music, customs and traditions.
– I also created the blog to inspire readers wishing to travel to Greece and to introduce them to Greek food, traditions, culture and hospitality as part of the genuine Greek experience.
– My traffic (readers) comes primarily from the United States, UK, Canada, Australia, Ireland, Germany and the Netherlands.
Based in Athens, Greece, The Greek Vibe.com is a 'virtual guesthouse' where as a good Greek host I treat you to the best of Greece, its secrets, its beautiful beaches and picture-perfect destinations, its age-old traditions, its delectable foods and intoxicating spirits, and of course, initiate you into the "Greek way" of doing things like sipping your coffee slowly as you chat with friends or sampling delicious Greek 'mezedes' with some anise-flavored ouzo by the beach.
More about The Greek Vibe
How it all began…
It all started more than a decade ago, when I felt the urge to write about one of my passions: Greek music – a music that dates back to ancient times and is perhaps one of the most diverse in the world.
From there, it was only a matter of time before I decided to share the precious knowledge I had gained in over three decades as a travel and tourism writer… an not only.
Today, The Greek Vibe has evolved into a treasure trove of well-researched and first-hand information about Greece.
We all know Greece for its colorful islands, vibrant nightlife, and pristine beaches, but The Greek Vibe hopes to take you a step further, to immerse you into the secrets of the Greek way of living, the customs that come to life during the holidays, the importance of foods and of the famed Greek Diet, the uniqueness of dozens of fine Greek products, the music that dates back to antiquity, its UNESCO-listed World Heritage Sites and practices, and of course, the one thing that makes Greece a favorite holiday destination: its people and hospitality.
And it doesn't stop there: The Greek Vibe is always looking forward featuring the promising work, projects, and actions of younger generations who will carry the Greek legacy into the future.
So enough said, join me and let's discover Greece together. A Greece that was passed on to me by my parents, and in particular my mother, who raised us to love and cherish the traditions, the recipes and foods, the habits and customs, the stories, the natural beauty, the myths and magic of our homeland.
#yournextgreeceadventure begins here!