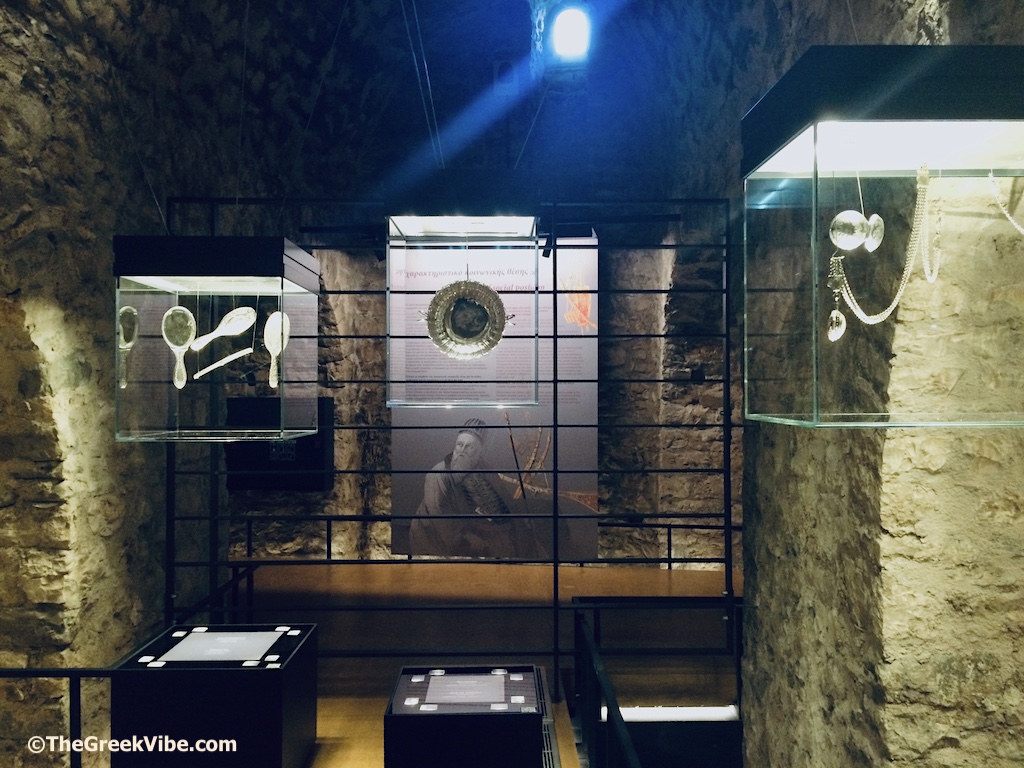 If you're visiting the town of Ioannina in northwestern Greece, then make sure to visit a small but exciting museum situated inside a castle.
Welcome to the Ioannina Silversmithing Museum. Why does Ioannina have a museum dedicated to silver? Ioannina – also known as Yiannena – was and is home to some of the country's finest silversmiths. For centuries, the silver art and jewelry of Ioannina traveled the world. So exquisite was the craftsmanship of its silversmiths that Ioannina's reputation went beyond national boundaries.
A visit to the museum is one of the top things to do in Ioannina, great for young and old, and definitely a few hours very well spent.
Ioannina and its Gem of a Museum
The Ioannina Silversmithing Museum is much more than a museum. Situated inside the grand walls of the Ioannina Castle (Kastro), also known as the "Its Kale", this two-level museum was renovated and now run by the Piraeus Bank Group Cultural Foundation.
One step inside the restored stone chamber which once housed the castle kitchens and you'll be spellbound. The distant echoes of hammers at work take you back to a time when silver kept families alive and the city thriving. With a bit of imagination you could "see" the town's silversmiths right there, patiently hammering, bending and binding silver into beautiful works of art.
Ioannina is an absolute must for travelers who are passionate about culture. The colorful town and its tiny isle – Nisi – on the banks of Lake Pamvotida is the capital of Epirus, a region located on the borders of northwestern Greece with Albania.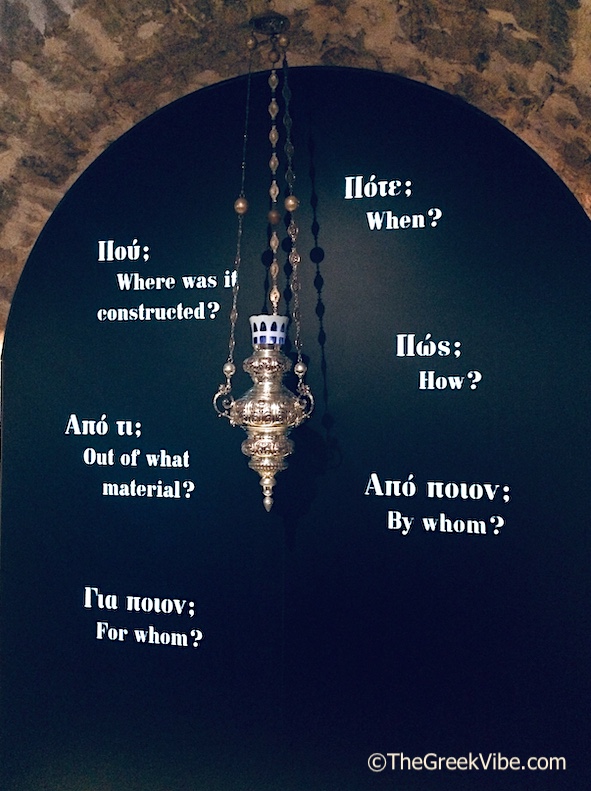 Back in the 1400s, Ioannina was a busy trade center and home to dozens of silversmith guilds. So famous were the "Yianniotika Asimika" (Ioannina Silverware), that you could find items made in Ioannina on sale in Venice, Vienna, Bucharest, Russia, and Prague, among others.
The secrets of the trade, the tools and methods were handed down from father to son for generations. The most celebrated were the artisans of Kalarrytes, a remote village in the Epirus mountains.
Today, you can still buy beautiful pieces of jewelry and silverware in town. Just take a stroll and you'll find dozens of workshops. They even have their own silversmiths association which welcomes apprentices hoping to pass on the age-old techniques and traditional silversmith standards to the younger generations. 
Ioannina's Silversmiths and Their Secrets
I decided to write about the Ioannina Silversmithing Museum because it's not only a beautiful space, but also because it takes visitors on a fascinating journey through local history, highlighting the social significance and cultural impact of Ioannina's silver craftsmanship. Your museum visit starts with an introduction to the raw materials, the tools, and the traditional techniques used and the tales of the people who worked the silver and gave Ioannina its reputation.
On the second floor, a stunning collection of traditional Epirote silver pieces awaits. You'll see everything from ornate jewelry and candlesticks to intricately designed weapons and religious artifacts. These Greek-made treasures dating back to the 18th-20th centuries appear as if in mid-air, suspended by silver threads or steel supports, beautifully illuminated by strategically placed spotlights.
To enhance the experience, audiovisual materials (in English), multimedia applications, photographic archives, and interactive tools are also available. There is also a special area for kiddies and students offering educational games and digital programs.
In addition to its permanent exhibition, the Ioannina Silversmithing Museum hosts temporary shows and seminars.
Plan Your Visit to the Ioannina Silversmithing Museum
• Where is it? The Ioannina Silversmithing Museum is inside the Its Kale fortress on the southeastern end of the castle in Ioannina, Greece.
• When is it open: March 1 – October 15, from 10 am to 6 pm; October 16 – February 28, between 10 am and 5 pm. Closed on Tuesdays.
• How much does it cost: 4 euros, with half-price admission available for special groups.
---
The Greek Vibe Trivia
Did you know that the celebrated Italian luxury brand BVLGARI has roots in Epirus? Yes it's true! In 1821, during the Greek War of Independence, the Voulgaris family abandoned their village Paramythia after it was ravaged by the Ottoman Turks. Inspired by his silversmith father and grandfather, Sotiris Voulgaris, one of 11 children from the village, set off in 1884 to Italy. There on Via Sistina the 24-year-old opens his first shop. Twenty-one years later, in 1905, Voulgaris inaugurates his iconic BVLGARI store on Via dei Condotti, bringing fine jewelry, watches, fragrances and leather items to the world and leaving an enduring legacy of luxury craftsmanship. This summer, the grandson of Sotiris Voulgaris, Italian billionaire Nicola Bulgari and his family, visited Paramythia, Greece. 
---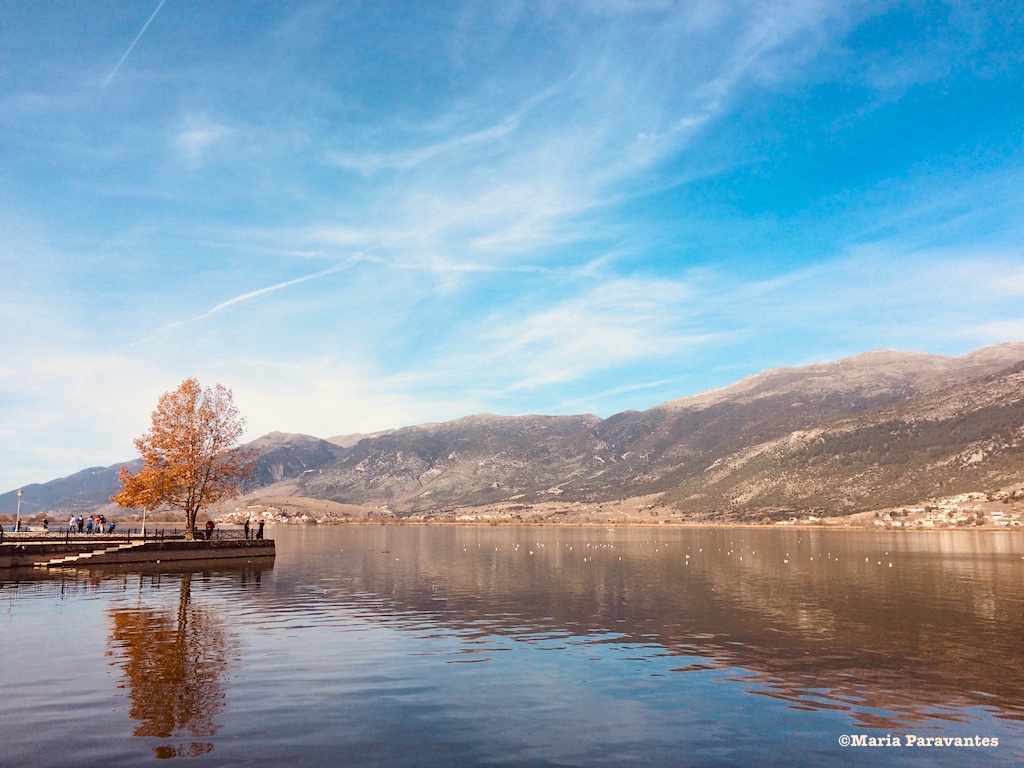 ---
♫ I end today's post with a 1969 song about a silver leaf ("Asimenio Fyllo) and a love lost sung by Cypriot singer Michalis Violaris to the lyrics of Akos Daskalopoulos and the music of Linos Kokotos.