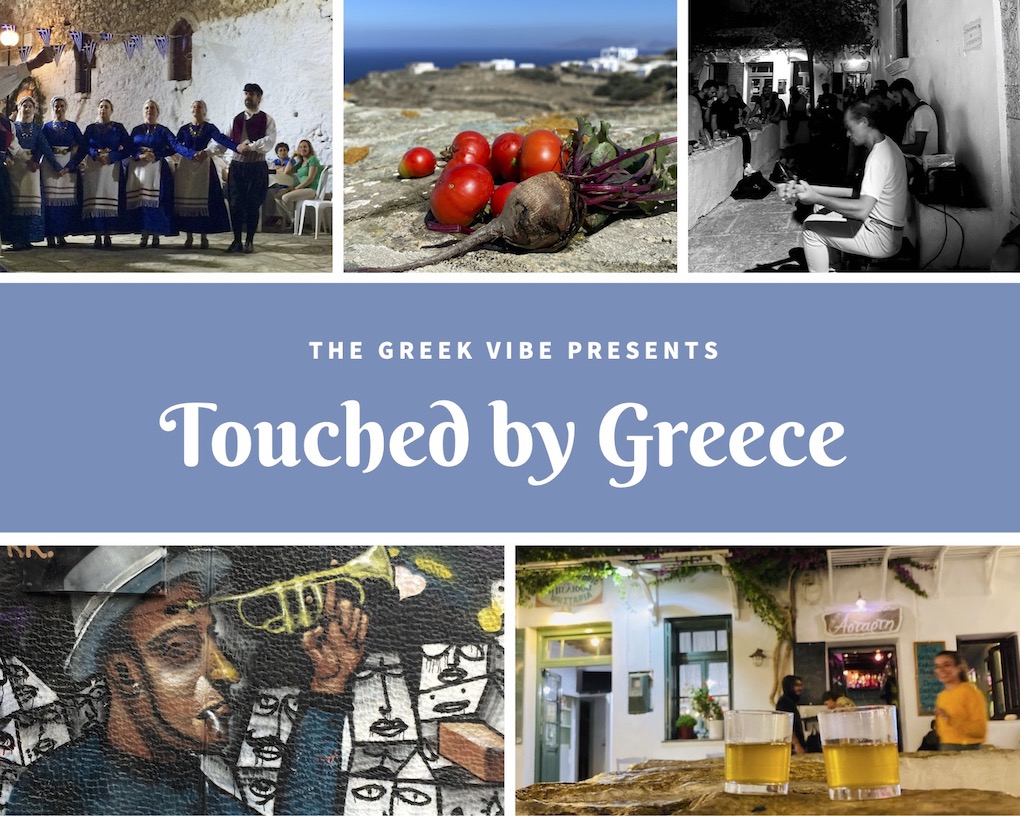 Welcome to #TouchedbyGreece
In this section you will meet people who've been touched by Greece and have taken that inspiration a step further.
Musicians, writers, chefs and cooks, singers and video artists, painters and all sorts of talent join us here at The Greek Vibe with their projects.
Consider "Touched by Greece" as a virtual 'meeting space' where friends of Greece introduce themselves through their art, craft, hobby or passion.
I hope at the same time, through this section to create new friends, to exchange and share, to offer insight into #yournextgreeceadventure and to enhance your experience of Greece.
I think American writer Henry Miller conveys the feeling of being 'touched by Greece' best when he said:
"The light of Greece opened my eyes, penetrated my pores, expanded my whole being."

Henry Miller
✻ Have you been touched by Greece in your life, your art or work? Then drop me a line at maria@thegreekvibe.com
---