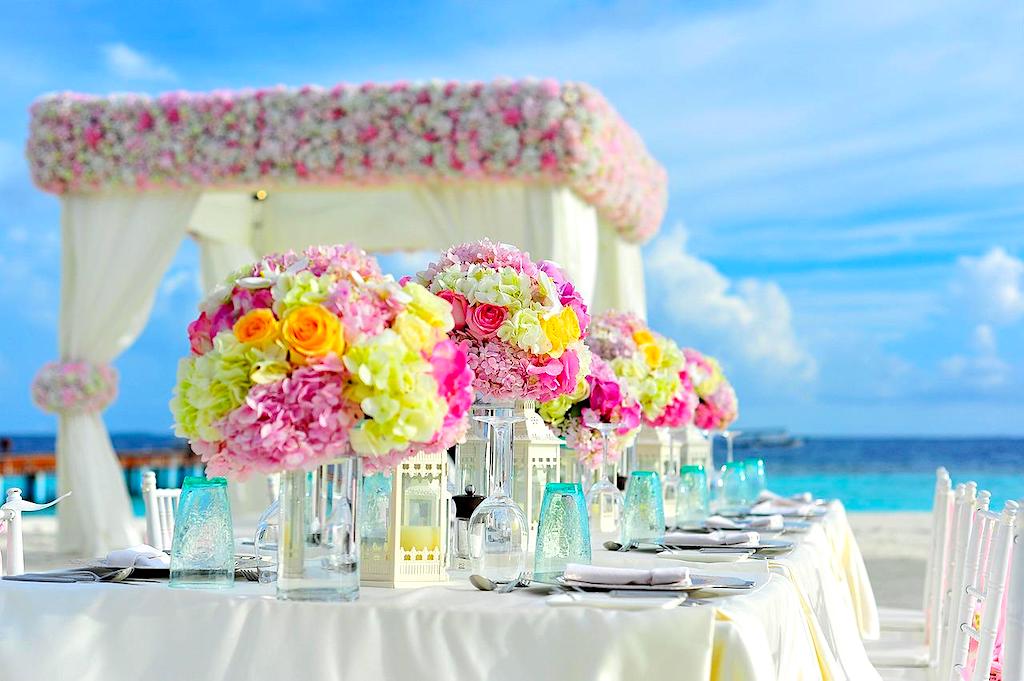 You've dreamt about this day your entire life. You and your partner, your soul mate, the person you want to spend the rest of your life with and share your inner most desires … have said the glorious "yes". And that "yes" deserves to be that one moment of bliss that will always pull you out of "the worst" and remind you of "the best".
A once-in-a-lifetime experience becomes an everlasting memory that can do just that: remind you of why you chose to be with this person. And the energy that you put into planning your wedding or your honeymoon will most likely be the energy you bring with in your shared life.
Greece: The Energy that Brings People Together
Whether young and in love or older and giving it a second (or third) go, you have been blessed to have found that special other who makes you a better person. Now all you have to do is decide on where to be better persons together and ride (or swim) off into a magical sunset.
Well, look no further. Greece is the ideal romantic destination to have your wedding or honeymoon, or better yet both. And it's not me saying so, luxury tour operator Kuoni ranked Greece 4th among the World's Trending Honeymoon Destinations based on TikTok hastags.
As with all posts in The Greek Vibe, the idea is to offer insight and guidance on why to select Greece above and beyond your usual, often obvious reasons. I will start with the most important: the energy.
Greece is a land of myths and tales, of art and poetry dedicated to love. We had gods of love, we have dozens of words for love, and it is with love that this breathtakingly beautiful landscape was created. That said, there could be no better place to promise your love for that special other than in Greece.
For today's post I give you 5 + 1 reasons to marry or honeymoon (or do both) in Greece. So let's get started!
1. The Value for Money
OK, it goes without saying that all of us would love to get married or take a honeymoon in Greece, near the beach, on an island overlooking the sea as the sun dips into the turquoise waters with our friends happier than ever wishing us the best… In our dreams (that is) but what about the money?
Contrary to what many believe, making your wedding or honeymoon dream come true in Greece is not impossible. There are so many experienced wedding/honeymoon/events planners out there and so many options available concerning food, accommodation, flowers, cakes, styling, etc that you're bound to find one that suits your needs and fits your wallet.
2. The Experience & Expertise
Which takes me to my second point: Greece has been one of the world's top tourist destinations since the late 60s. Which means professionals here (across the board of services) have worked with (and tended to the whims of) everyone from VIPS, kings and queens, and astronauts, to rock stars, artists, athletes and fashion icons.
Let's be honest, it's not by chance that the world's most famous personalities such as US first lady Jacqueline Kennedy, Grace Kelly, Richard Barton and Elizabeth Taylor, Maria Kallas, Bridgitte Bardot, Marlon Brandon or today's Madonna, Leonardo DiCaprio, Tom Hanks, Kurt Russel and Goldie Hawn, chose and still choose to holiday in Greece.
What this means for you? That you're in good hands. Just one look on the net and you'll find hundreds of event organizers offering some of the best and most innovative wedding/honeymoon planning services in the world. And why do I say that? Because hospitality is in our blood, it's in our DNA. But DNA aside, Greece's professional planners have got the knowhow, the connections, the experience, and the love for their jobs and country to make your wedding or honeymoon experience exactly as you desire it.
3. The Variety
Greece has it all. Name the location of your wildest wedding or honeymoon dreams and you can find it in Greece. It may be a small country, but it more than makes up for its size thanks to its diversity. Is it a bungalow by the sea, a romantic island chapel, a luxury hotel, a villa in the mountains, a smooth sailing boat or a lavish yacht, or a stone tower overlooking the sea that will make this day or week the best in your life?
Well, Greece has got it all. The quaint little mountain villages, the rowdy coastal towns, the trendy island party spots, private islets, exclusive white-sand beaches and the untouched countryside – all here, all potential choices to have your wedding, to host your guests or to simply share your love.
Greece is, has, and always will be a winning choice for romance and love. And it's not just me saying so. Poets, writers, actors and painters, artists of all sort and laymen all have a wonderful word of love to share about this ancient land that carries to this day a primitive energy and a life-giving light that can only lift you higher than you've ever felt you can go. Now imagine that x 2 and you've got your picture perfect wedding or honeymoon.
Escape to Greece with The Greek Vibe monthly Newsletter!
4. The Weather
Yes, the weather counts, and you can't go wrong in country that has on average 300 days of sunshine a year and wonderfully mild temperatures at around 65-75 degrees Fahrenheit (62-66 C) for most of the months.
If you're thinking of honeymooning in Greece, then the best time to plan is in the beginning (May-June) or end of summer (September). Great weather, fewer crowds, cheaper prices, and beaches all to yourselves. If you want to experience a wonderfully different side of Greece, then why not plan your wedding or honeymoon in spring when the flowers are abloom or in autumn by the river or at an eco-friendly or wellness resort?
5. The Perfect Photo Shoot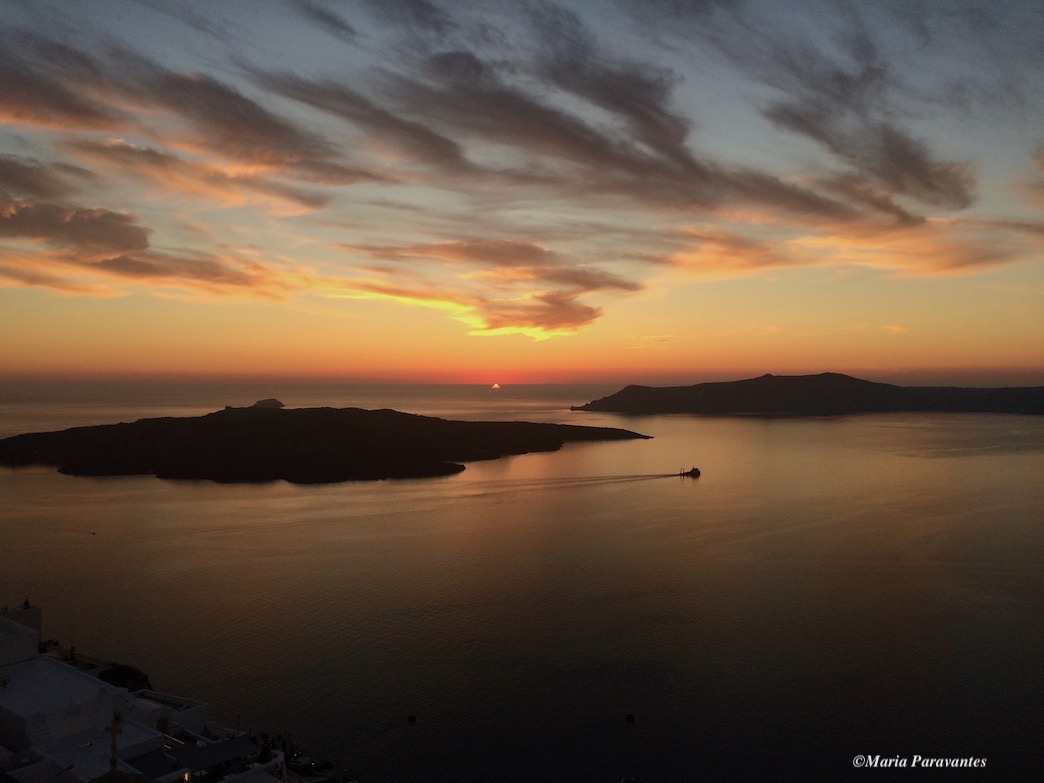 So what will your wedding day or honeymoon photo album be made of? Pictures of you and your significant other smiling in bliss at some of the world's most famous and most instagrammable locations. Greece is ideal for photo shoot ops, especially for wedding photos. Whether it's a bit of history or a spectacular vista, Greek destinations offer a wide array of photo picks where you can capture your special day forever.
The Santorini caldera, the sunset in Oia, Zakynthos' shipwreck beach, the imposing cliffs of Meteora, the Parthenon, the Ancient Agora in Athens, sunset at Cape Sounion, or the hundreds of picture perfect beaches with turquoise waters, beachside bars, and ancient temples are just a few of the spots to 'catch a click' . Did you know that 18 UNESCO World Heritage Sites are in Greece?
6. The Proximity to Other Great Destinations
Last but not least, and though we would love to keep you here, Greece is very close to other beautiful European destinations. You can get married in Greece, for example, and then honeymoon in Rome, or Madrid, Malta or the Amalfi coast, Lisbon or in Andalusia, Amsterdam, or the French Riviera or in other popular as of late destinations such as Latvia, Romania, Serbia or Croatia. This advantage gives you the chance to get the most out of your trip (and money) with side-trips to other dream spots in Europe, making your wedding/honeymoon experience even richer.
---
✎ Planning the Best Wedding or Honeymoon in Greece – Maria's Tips
✔︎Select a wedding planner who has a modern site with plenty of information in good English. Does the site inspire you and answer your questions? Does it have clearly listed contact information? Do they get back to you immediately? Are they willing to answer your questions? It goes without saying that clear answers backed by figures and specifics is a good start.
➣If you're looking for the best wedding, honeymoon or event planner in town, then contact The Greek Vibe partner, Bond Events & Travel Design, ask for Katia, a seasoned, results-oriented professional who will guide you every step of the way. Tell her Maria sent you!
✔︎Know what you don't want. I can't stress this more. If you know what you're not willing to pay, do, or negotiate, then you know exactly what you do want which allows for a good client- relationship and gives the event planner leeway to come up with inspired and targeted ideas. Do you want something modern, traditional, Greek-style, luxurious, simple, laid-back, unconventional, fairy-tale-like?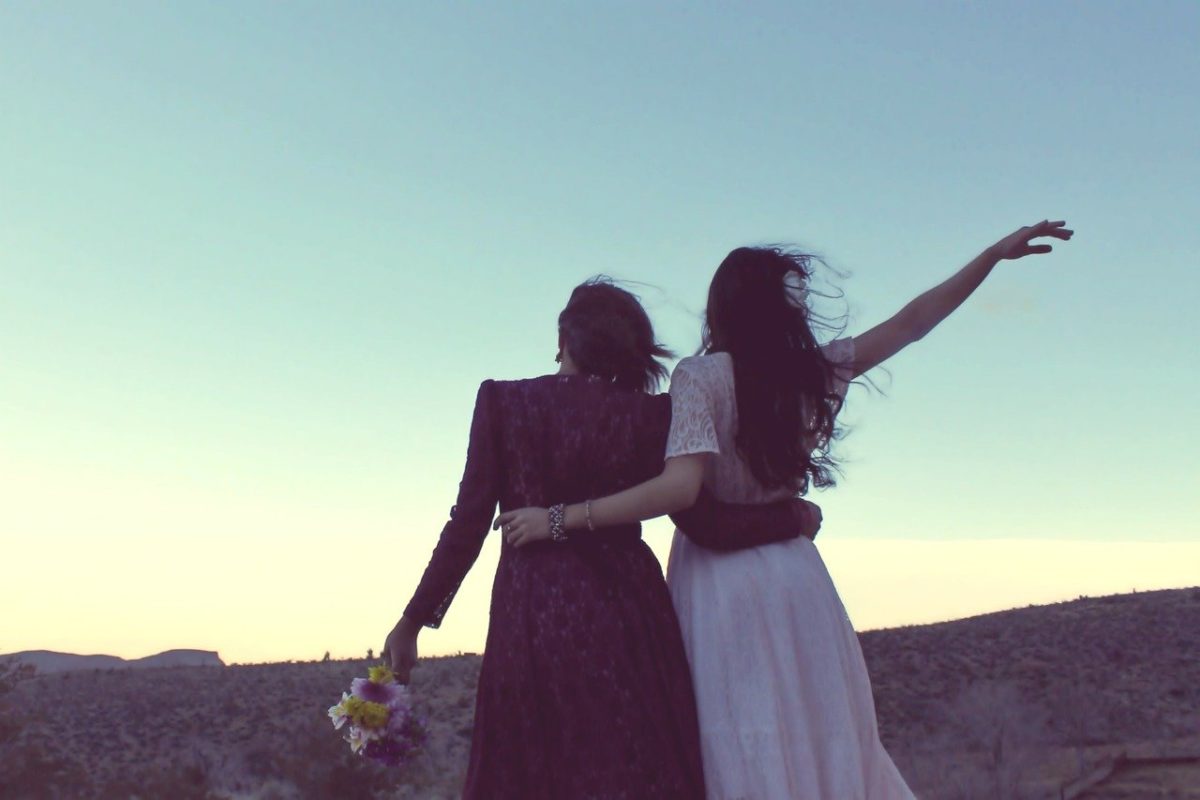 ✔︎Plan your wedding or honeymoon off season. April, May, June, September and early October are ideal for a wedding or honeymoon in Greece.
✔︎Why not plan a Greek-style wedding? I don't mean My Big Fat Greek Wedding chaos… to the contrary, I picture it as tying the knot at a tiny seaside whitewashed chapel on a Cycladic isle at sunset. And then taking your friends and family to a taverna on the beach with the freshest seafood, Greek wine, traditional island music and the sound of the waves.
✔︎To marry or to honeymoon? Like is mentioned before Greece is great for both – perhaps having a beautiful wedding ceremony on and island and then a honeymoon on the mainland is an idea.
---
♫ True to The Greek Vibe custom, I end today's post about eternal love, with a traditional wedding song from the Greek island of Paros: "Simera Gamos Ginete" (Today There is a Wedding) performed by much-loved Greek singer (also from Paros) Yiannis Parios.
Enjoy!
Useful Tools to Plan the Best Trip to Greece
These are some of the trusted partners I use when I travel in Greece and abroad.
🏩 Find a great place to stay and the best deals with Booking.com
🛫 Book the cheapest flights and get the best airline ticket deals to Greece with WayAway
⛴ Eager to book your ferry tickets for the Greek islands? The easiest way is withFerryhopper
🚘 Discover Greece in comfort with a car. Rent a car with the folks who do it best: DiscoverCars
🏛 Go deeper into Greek culture with exciting sightseeing tours & activities with Viator
🤿 Plan fun things to do & exciting adventures in Greece with the experts at GetYourGuide
🛎 Find a cheap hostel and connect 🍻 with travelers like yourself visiting Greece with HostelWorld
🛵 Explore Greece on bike, moped or motorbike: rent from with BikesBooking
💵 Make sure to get help or compensation for flight delays & cancellations. Just ask the experts at AirHelp