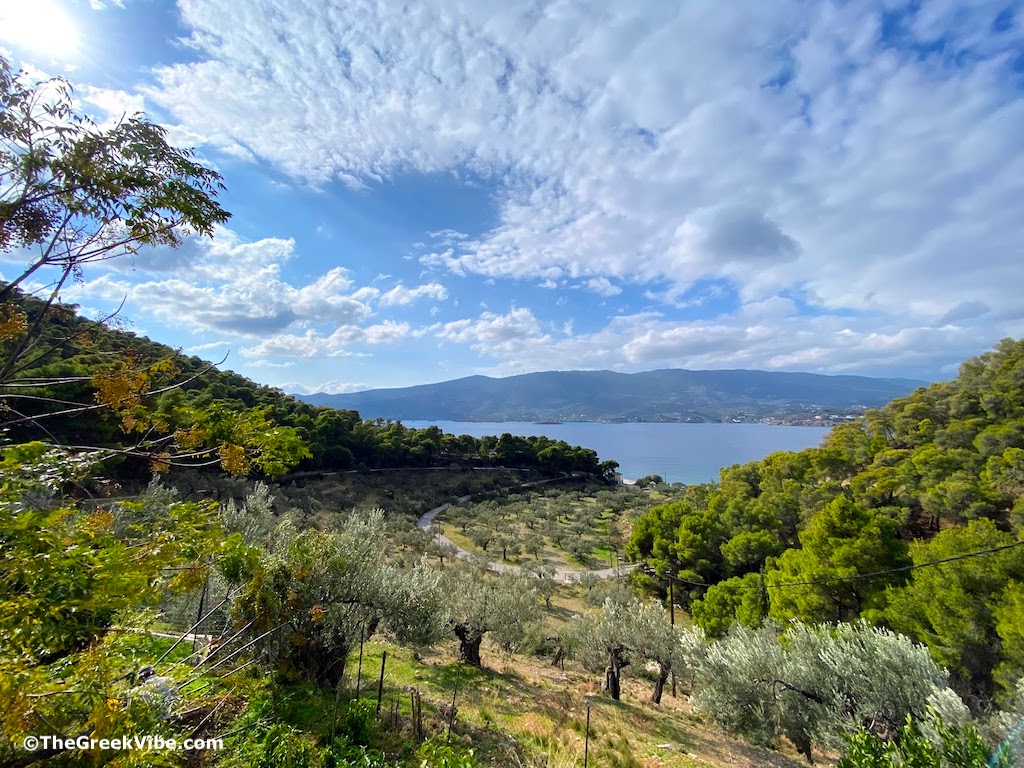 So you've decided to stay in Athens for a few days, after all. You've asked around, consulted friends, and scrolled through travel blogs and yes, staying in the Greek capital for a few days seems to be a good idea before hitting those golden sand beaches to dive into the aquamarine waters of your dreams.
Can't say it enough: Athens is an absolute must destination for anyone visiting Greece whatever interests you may have. Why? Because you'll have lots of great things to do for at least two days and because Athens has its own set of islands: the Saronic Isles. That's why I always recommend staying for three or four days before you island escapades.
So, should I stay in Athens for more than two days? Yes, yes and yes. And besides doing some of these wonderful things, today I'll be speaking about short trips you could – and should – also add to your Athens travel planning.
Let's get started!
Best Trips Out of Athens for the Time-pressed
Aegina and Agistri
If you're in Athens and still want to get the Greek island experience but have just a few days, don't fret. Aegina and Agistri are the perfect escapes for you. In under an hour, you'll be on two of the most underrated Greek islands that still retain a strong sense of genuine Greece because very many people live there all year round. Aegina – named, of course, after one more of Zeus' conquests: the nymph Aegina – has wonderful beaches, is home to one of Greece's greatest products, has its share of ancient sites, the beautiful temple dedicated to the goddess Aphaia, a medieval settlement in Paliochora, the monastery of Agios Nektarios, and healing waters in Souvala. And if you happen to visit in September, you'll have the chance to enjoy the fun at the annual festival dedicated the island's famous nut. Once you try the Aegina pistachio, you'll never want anything else. You can stay for one day in Aegina and then pop over to tiny pine-filled Agistri by ferry which takes about 15 minutes. You could literally discover the island on foot. Ideal for chilling, taking it slow and just enjoying the good life.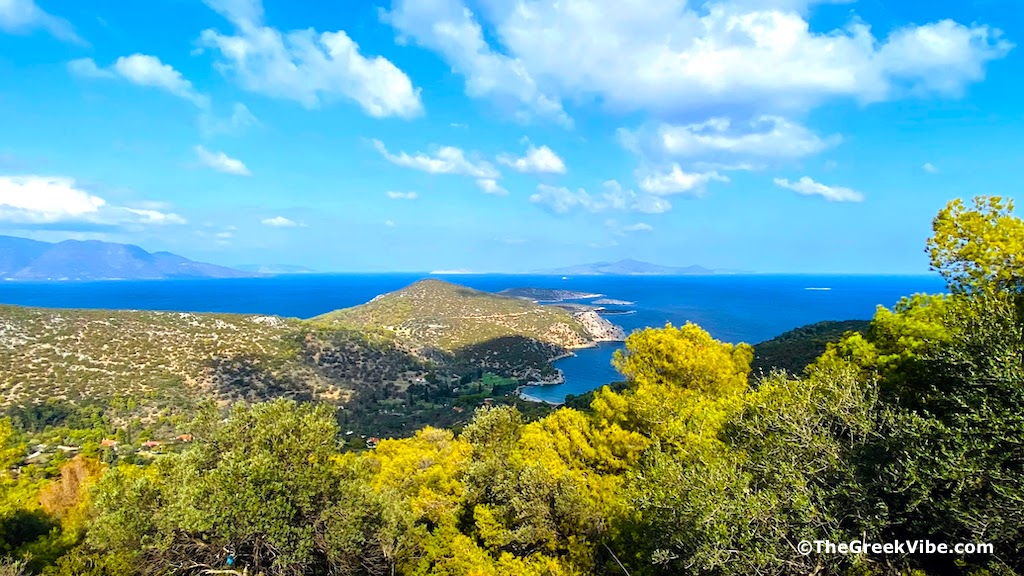 Poros
In about an hour and 15 minutes you'll find yourself disembarking on a post-card perfect Greek island which offers you the chance to experience Greek island life past and present. I say this for two reasons: first of all because many people choose to stay here in the winter too (which is not the case on most of the Greek islands) keeping the island alive all year round and secondly, because this little isle has a very romantic vintage feel to it. You can also get to Poros by car and hop over via 10-minute ferry ride from Galatas on the mainland in the Peloponnese. What to do? Walk, swim, enjoy a meze with some ouzo on the port, discover the well-preserved Hora, ride a bike to great beaches and hidden coves, visit the monastery of Zoodochou Pigis (which means Lifegiving Source), and explore the site where a sanctuary to the Greek god of the sea, Poseidon, once stood. Lastly, go over to the mainland and visit the fragrant "Lemonodasos" (Lemon Tree Forest) and you'll see (and smell) why it inspired poets and writers. You could always opt for a cruise out of Athens to Poros, which also includes Hydra (Leonard Cohen's favorite isle – he actually had a holiday home there) and Aegina. 
One- or Two-day Cruises from Athens
The great news is that you can also take a mini cruise to the Saronic islands. A great choice is booking a hassle-free one-day cruise to Hydra, Aegina and Poros from Athens or an all-day cruise to Agistri, Moni, and Aegina. Moni is a tiny islet off Aegina great for swimming and seafood. Another great idea is to take a day cruise to Epidavros (see below) and Aegina. Most of these cruises come with lunch and drinks and offer activities upon arrival. So if you want to just relax and enjoy some tanning on the deck, then this is a good plan.
►If you want a specialized cruise agent to do all the work for you, find the best discounts, prepare an exciting program of activities on board and at destinations and have a contact person at the same time, then I absolutely recommend The Greek Vibe partner, Athens-based cruise agency allcruises.gr Ask for Eleni or Michalis and tell them Maria from The Greek Vibe sent you. Make sure to use your promo code GV23.
Epidavros
If there's one place you should definitely include in your Athens travel plans, then that is Epidavros. You could do it yourself by renting  a car and enjoying a two-day road trip from Athens along the old picturesque highway (Palia Ethniki Odos) with a stop at Corinth and Loutraki and from there to Epidavros. Stay the night and visit the ancient theater of Epidavros (renowned for its unbeatable acoustics – even by today's technological standards), the fishing town of Ancient Epidavros and its beaches, secretly veiled behind miles of citrus orchards. If you do stay, don't miss a once-in-a-lifetime kayaking experience over the Sunken City, snorkeling among ancient ruins and a visit to the Small Theater of Epidavros and then finish the day off with an organic meal at a local eco-farm. If you're not up for driving and just want some pampering and to be taken there, book a day tour from Athens to Epidavros and Mycenae.
Spetses
Another isle near Athens is beautiful Spetses. And what an island it is! A favorite for those of you seeking peace and quiet, luxury, history and fine dining. I would really say that Spetses has it all. Again like Poros you could get there by bus or car for those who like to drive or you can leave the planning to others and just enjoy the ride. A good option would be to book a driver for the day who will pick you up from your hotel or Airbnb, take you to the port of Porto Heli, from there you'll hop on a ferry to Spetses and once there be taken on a tour of the island with stops wherever your heart desires. You can also go off road to get the best insider views of Spetses on this exciting safari trip.
The Classics: Meteora or Delphi or Both
Many of you coming to Greece are excited about visiting places that have existed for thousands of years, places where the energy is special or which you've read about in books or seen in movies. Meteora and Delphi are two of these places. The first, UNESCO World Heritage site Meteora 'features' million-year-old rock formations home to a handful of monasteries floating in air, which have served as a filming location for James Bond movies, inspired video games (Assassin's Creed Odyssey and The Call of Duty), and attracted crazy climbers from the across the globe. The second, Delphi, is home to the most important oracle of the ancient Western world, home to the very powerful high priestess Pythia at the Temple of Apollo who would 'enlighten' pilgrims about their fate. 
| Tip
For more comfort and convenience, you can always get a private transfer – book it in advance.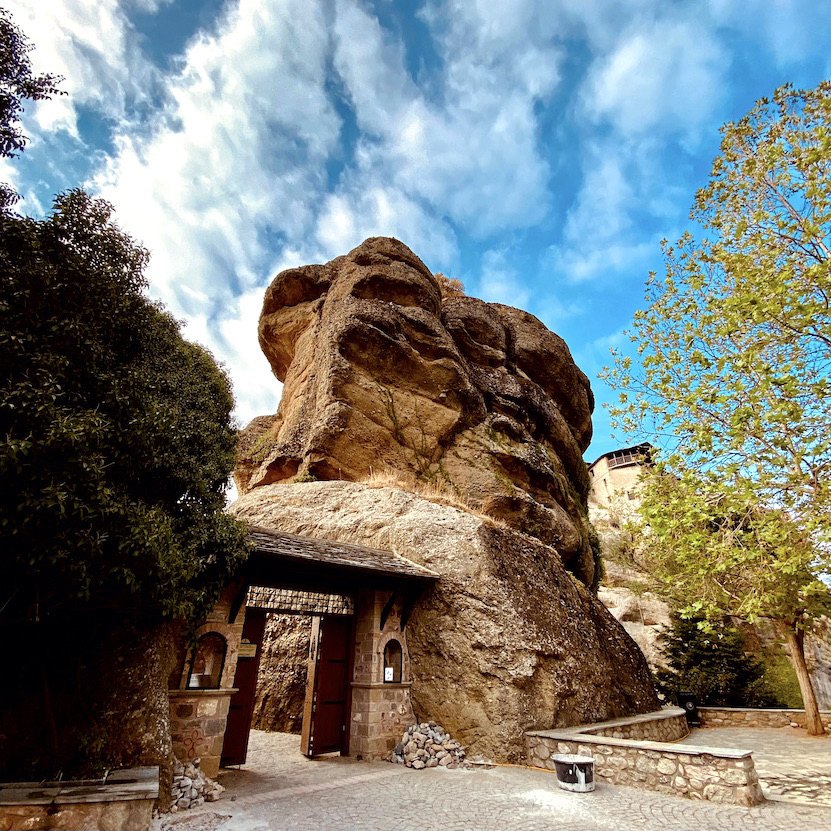 The Greeks believe Delphi to be the center (navel or "Omphalos") of the world and it is here, in this magical, energy-filled place that the secret to the good life was once carved into the marble entrance of the Temple of Apollo at Delphi. "Know thyself", it read, "Nothing to excess" it counseled, "surety brings ruin" it warned – all very true I can say today after years of trial and error.
Just think of it. This UNESCO World Heritage site dates back to 1400 BC which means the temples you see still standing were made (and enjoyed) at least 2,400 years ago! Ideally, two days are good to discover these two spectacular locations. You can drive there yourself by renting a car from Athens or by bus (takes about 2.5 hours) to Delphi and from there about five hours to Meteora, where you can stay the night in Kalabaka. For this trip, however, I would recommend you book a guided two-day tour to Delphi and Meteora and this because it's a long ride and the road particularly demanding.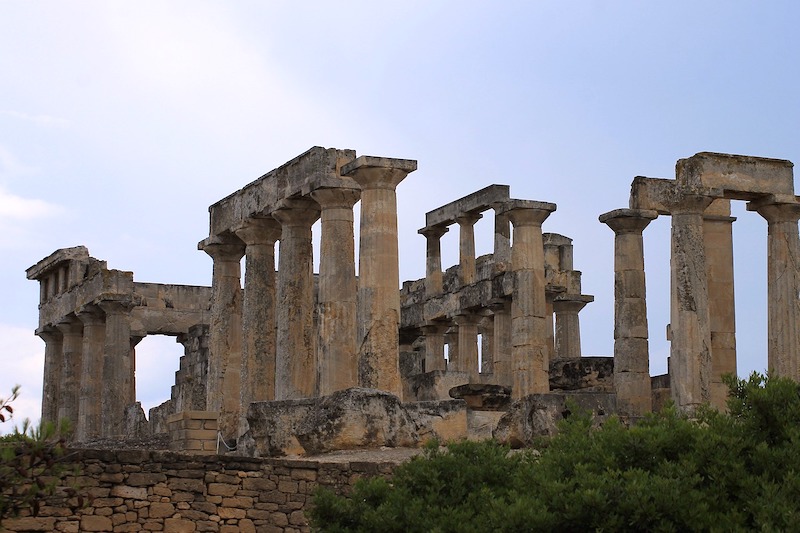 Day Trips from Athens: Maria's Tips
✓ For many of you, I realize that your stay in Athens is part of a larger trip. That's why I've decided to recommend some hassle-free options that can easily fit into your schedule. These alternative selections are offered by professionals who know their stuff. If you have a special request, asking won't hurt.
✓ That said, I know there are plenty of options out there for things to do on a day trip, have in mind however that there's so much you can do in a single day. So if you're into archaeology for instance and want to get the feel of a site and be immersed in the energy, avoid booking day trips that promise more than two stops in a day. If you love to do things fast and easy, want to "for sure" do all the things on your "to do" list then these options are perfect but still tiring. The whole idea of travel is to enjoy yourself: for those with time on your hands do things at a slow pace and steer clear of being rushed from one site to the next. For those hungry for more, get as much out of your Greece adventure as possible.
✓ Driving is always gratifying for me because it gives me a chance to empty my mind and enjoy the scenery. If you do decide to rent a car and head to one of the Saronic isles mentioned above, don't be in a hurry. Road trips are meant to be taken slow with stops here and there for a drink, a photo, a breath of fresh air. That's what travel is all about. Have in mind that you will need around three to four hours driving from Athens to the isles above and then a short ferry ride.
---
Useful Tools to Plan the Best Trip to Greece
These are some of the trusted partners I use when I travel in Greece and abroad.
*The Greek Vibe may receive commissions on purchases made through affiliates and partner links. Clicking affiliate or partner links comes at no additional cost to you but goes a long way in supporting our work.
---
♫ I end today's post with a song I absolutely adore and perfect for travel: "Ekdromi" featuring much-loved singer Dimitra Galani and Efstathios Drakos who tells us all about the magic of traveling in our hearts and souls.
Enjoy!
Enjoy this Post? Share and Pin it!