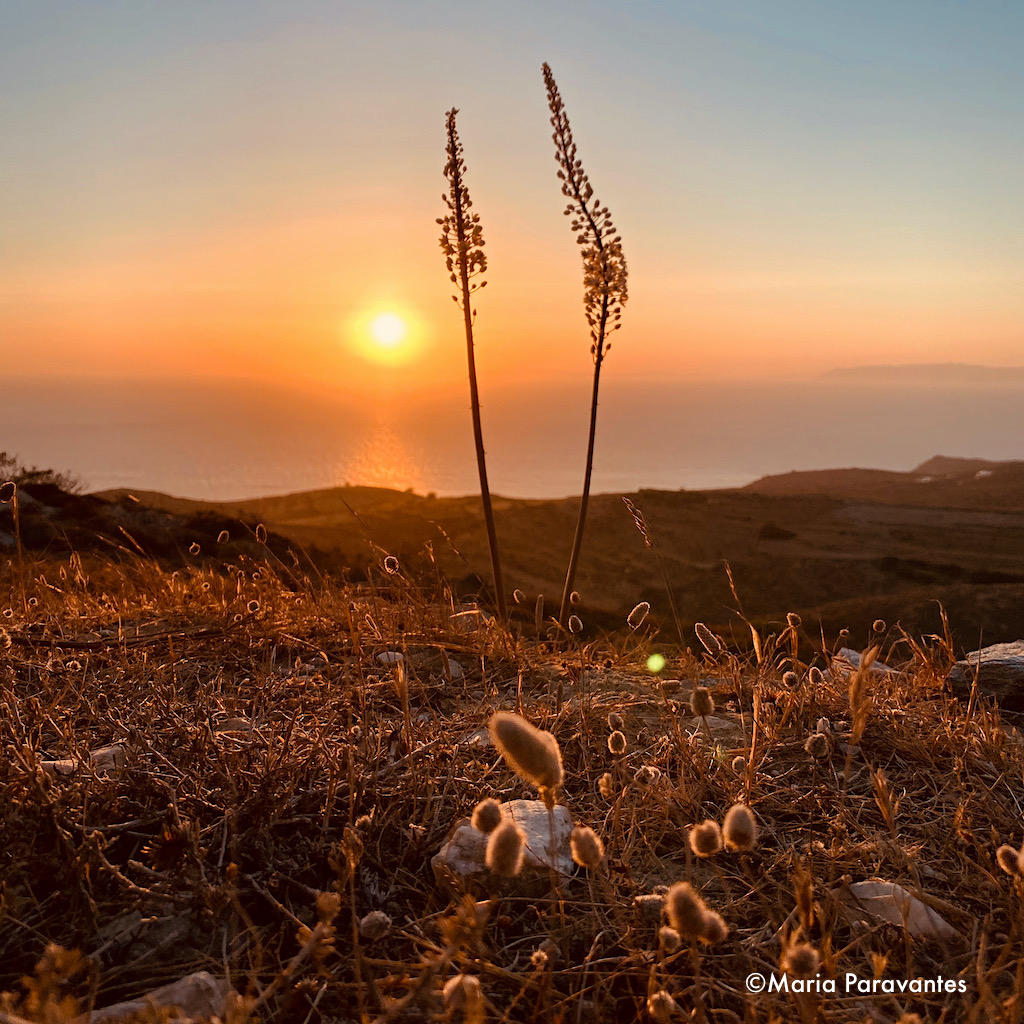 Dreaming of Greece but aren't sure if posh Mykonos and sexy Santorini are your style? Well, don't fret. With some 6,000 islands to choose from, you can never go wrong in Greece. There is literally an island for every taste, for every style, and for every pocket.
The thing is, most people know about Mykonos and Santorini and perhaps Zakynthos, just three fantastic Greek islands that you should visit at least once in your lifetime. So what's up with the rest? For the traveler interested in getting a genuine experience of Greece and at the same time getting away from the noise, the busyness and the often aimless crowds…. these five islands promise to deliver. And who knows, you might be back for more or even decide to stay for good like so many others before you. No small tale. Most of the expats I've spoken to or interviewed for The Greek Vibe's "Touched by Greece" series said they had first visited Greece as tourists, came back again, and then started looking for a place to call home.
So let's get to it: join me and let's take a look at five perfect and lesser-known Greek islands to relax and rediscover the good life.
Greek Islands for a Bit of the Good Life
1. Poros, Saronic Island
This gem of an island is not only easy to get to, it also combines the best of all worlds: serene emerald waters, stately mansions and unique architecture, a laid-back atmosphere and lots of trees and flowers (in spring). You can actually drive to Poros, or that is to Galatas, a lively town on the mainland across and from there take the 10-minute ferry to Poros. It's about a three-hour drive and ferry ride in total from Athens and worth every bit. Slow paced, romantic, full of sheltered bays at every turn nestled in the embrace of tiny woods, excellent food, a walker's delight and a boaters' paradise. The calm waters make it perfect for sailing, whether beginner or pro and you can basically walk everywhere… which is what I love the most. Poros is for me very underrated and yet in the not so distant past, it was the chosen refuge of many Greek artists and writers. One thing's for sure: it really felt like home.
Best time to visit: all year round
Escape to Greece with The Greek Vibe monthly Newsletter!
2. Sikinos, Cyclades
Some swimming, a bit of hiking, lots of reading, plenty of eating, and lots of love are just some of the things that will keep you occupied on this 42-kilometer Greek island that very few of you know. This remote isle is ideal for the quiet types, the couples, the hikers, the solo travelers, and the artists and it's funny because it's located in between three super popular Greek islands: Santorini with its stunning sunsets, Folegandros with its wild beaches (plus the perfect Easter escape), and Ios with its party madness. And yet, here… you'll find peace, quiet, inspiration, genuine Greek hospitality and great wine. After the refreshing swim in Sikinos' crystal waters, take a stroll through the quiet streets of its whitewashed villages, explore dozens of lone chapels, and enjoy locally made wine with a spectacular view to Folegandros and to a magical sunset.
Best time to visit: spring or summer (June, early July, late August)
3. Folegandros, Cyclades
Opposite Sikinos and a bit further away from Santorini is Folegandros, a rugged island that wins you over with its positive vibe and magical ambience. For many years, a retreat for the musicians and artsy crowds, Folegandros is best for those of you looking to combine hiking with great food and swimming in sparkling waters. Until fairly recently, Folegandros had no regular ferry connection or electricity and was one of the "agoni grammi" islands – a group of isolated Greek isles which had near to no form of transport. Today, besides its unique traditional Easter celebrations, Folegandros attracts the more well-off types who want to combine the carefreeness of Greek summer, a bit of seeing and being seen, fantastic food, and meeting new people, which is really easy because you're bound to see the same folks on the beach and later in the Hora (main town) drinking shots of rakomelo. As for beaches: don't expect sand, do expect crazy wind. But what attracts more and more travelers each year to Folegandros is the attitude to life: live now, enjoy, swim, eat and dance.
Best time to visit: definitely spring for Greek Easter, early summer (June), or in September.
4. Lichadonisia (Evia)
Did you know that we Greeks have our very own Seychelles? Well, let's say a Mediterranean version that very few people know about. Situated between mainland Greece and Northern Evia, the Lichadonissia is a mini complex of seven islets known as the "Seychelles of Greece". These teeny isles came to the surface after a volcanic eruption thousands of year ago. For decades, only locals and divers knew about these secret isles that were actually inhabited. Today, you can get there either from Evia and the village of Agios Georgios or via ferry from the popular central Greece coastal town of Kammena Vourla (get some ice cream while you're there). All you do is hop on a glass-bottom boat in the morning and select the islet that hits a chord, whether you're looking for the sexy beach bar, umbrella and sunbed, or a sandy islet all to yourself. At sunset the boat comes back to pick you up. One more thing: should you choose to chill on one of the lone isles, don't freak if the waters appear to be closing in on you. The Gulf of Evia is famous for its regularly changing tides. The seabed is a must for underwater fishing lovers and divers seeking adventure thanks to a 25-meter, WW2 shipwreck now home to colorful marine life.
Best time to visit: May, June, early July, and September
5. Donousa, Cyclades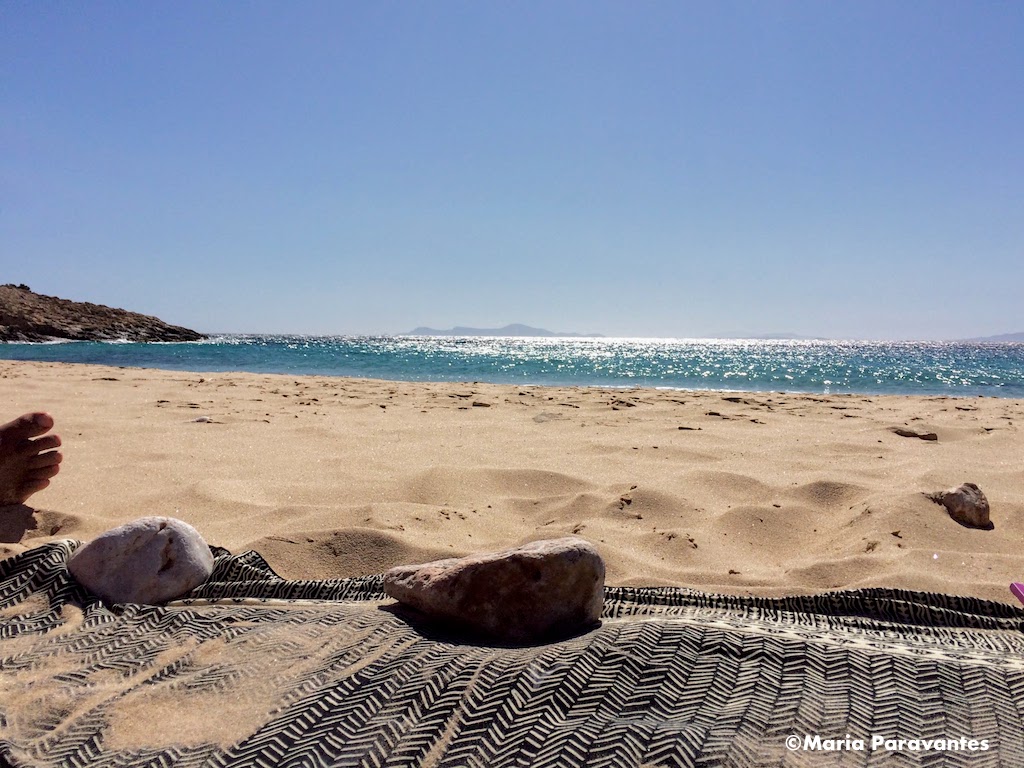 When I discovered this little isle, I thought I had found paradise. Once you get off the ferry and it leaves the port, welcome to bliss. The best of genuine Greek hospitality, beaches for all tastes despite its mini size, the freshest fish (you'll probably bump into the fishermen), young faces and the best chillout bar overlooking the quiet harbor. Donousa was also once an "agoni grammi" island and thanks to that was 'saved' from the onslaught of mass tourism. This is home also to many foreigners who just fell in love with its rugged terrain that somehow grows on you in ways you can't explain. Donousa is an ideal campers haven and the perfect place to go solo and leave with new friends or even a new sweetheart. Just so you get a taste: one mini market, a couple of coffee house-bars, a few tavernas, and a handful of beaches. First day you struggle to let go of the busyness, second day you begin to forget about the world (and your phone), third day you're roaming around barefoot, fourth day you're part of the Donousa family: everyone says "hi" – you say hi back and sit down for a raki and some homemade mezedes. Donousa also has one of the best nudist beaches in Greece, a set of well-marked trails to its shores and villages, and boasts one of the country's best protected stray cat communities.
♫ I leave you today with a fitting instrumental work by Greek composer Stamatis Spanoudakis titled "Thalassa" and dedicated to the sea… and its soothing touch.
Enjoy!