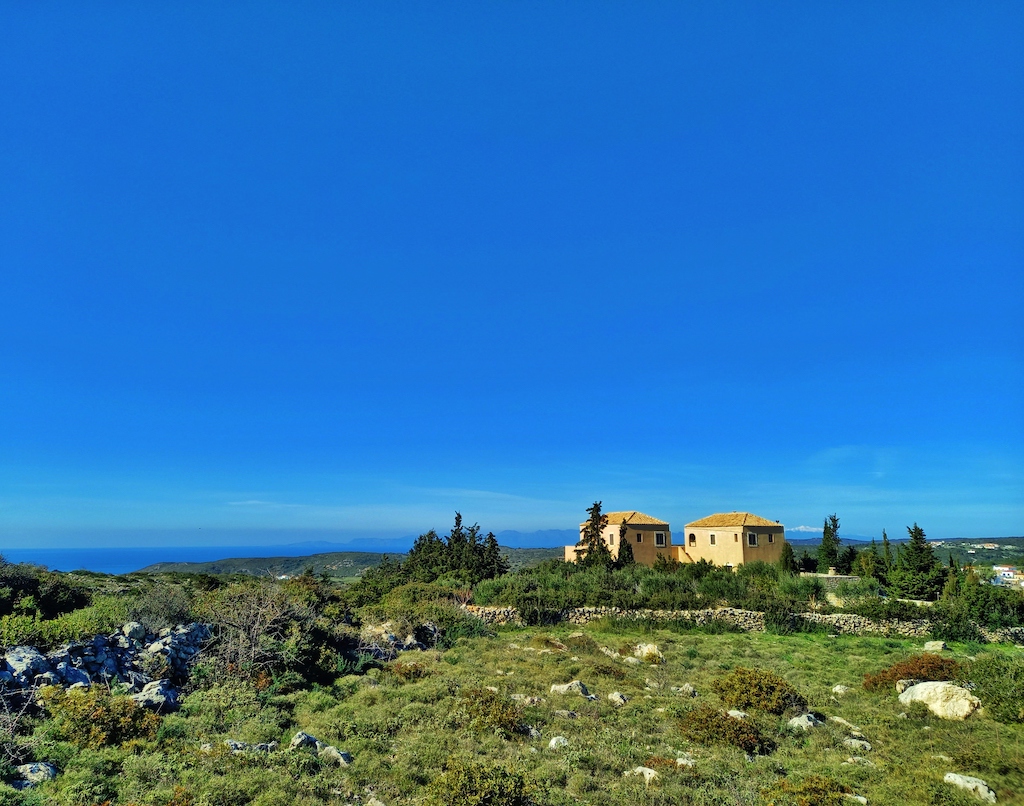 Albert Blok and Anita Snippe were born in the Netherlands. Despite having "nice jobs, a nice income and little to complain about", they both agreed it just wasn't enough. And one fine day, they both decided to leave their long careers in finance and their homeland behind and head to Greece.
Why? "Because something was missing from our lives. We needed a new challenge," they tell me.
Well, to make a long story short, Albert and Anita found what they were looking for in Greece: a connection with nature, a closeness to the earth, the sky, the sun, the sea and wind.
Which beautiful place won them over? Far-off Kythira, where they found a slower life in the embrace of nature, a warmer climate, where they can live "a less organized life with a bit more 'chaos'", where they got married.
Did We find Kythira or Did it Find Us?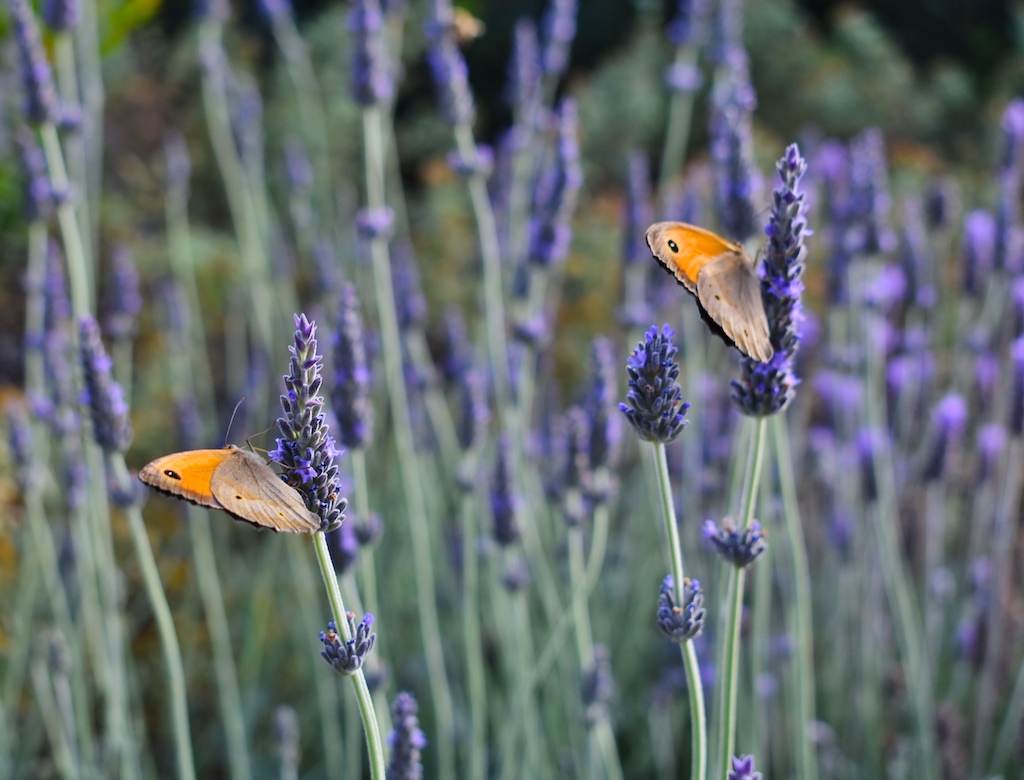 So why Kythira? By sheer chance at first. A few years before deciding to emigrate, the couple was planning a vacation to Greece. They had no idea where to go, so Albert took the map of Greece, closed his eyes, and dropped his finger on Kythira. "An island we had never heard of," they say.
Two years after that two-week vacation and a Greek language course again visiting Greece, they decided to revisit Kythira. It was only a matter of time before they felt right at home on the island and decided there and then to make a 180-degree change in their lives.
"It was no more finances but instead a bed and breakfast on Kythira," they say.
The rest is history: they named their guesthouse "Light and Space" (Fos ke Horos) "because that's what Greece means to us, literally and figuratively". And all this because "we fell in love with Kythira".
Greece: A Land of History & Myths to Inspire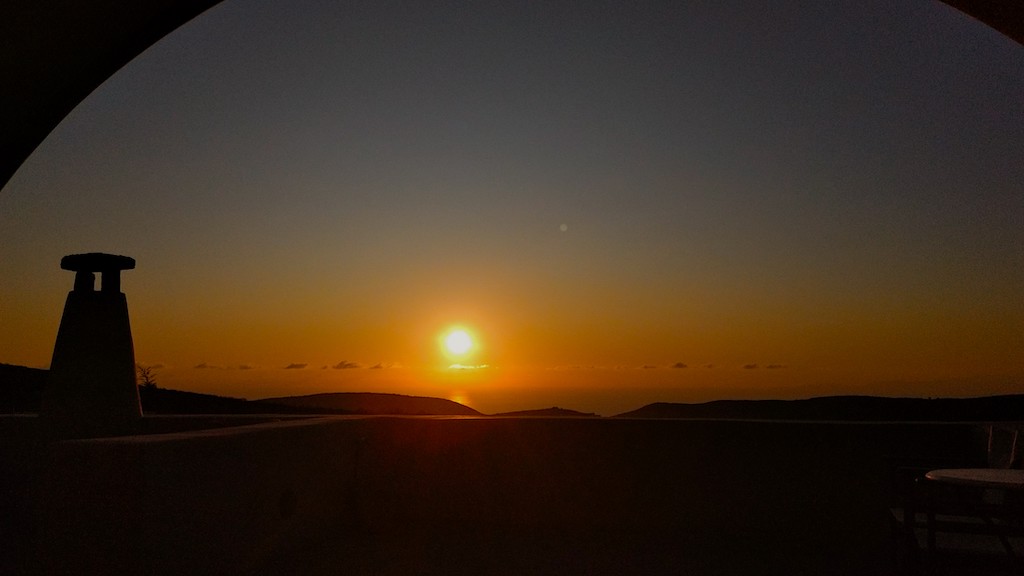 Like many of the foreigners ("xenous") I've interviewed for The Greek Vibe's "Touched by Greece" series, Anita and Albert are romantics. They speak of a Greece of myths and history, an ancient land untouched, of stones with stories to tell and of Greek gods disguised as wildflowers. 
"This is our feeling about Greece," they tell me, stressing that it hasn't at all changed throughout the years; instead, it has become more intense.
Greece: Light & Space
At first, life on Kythira also meant life in the Greece of red tape, strikes and delays. The couple did everything form car rentals to renting out pedal boats and canoes to get by before managing to build their guesthouse, "not near the sea but in the heart of the island in between the two beautiful traditional settlements of Pitsinades and Aroniadika", where we (and you can) enjoy the sunrise and the sunset and also have an amazing view of the sea and many more traditional villages. "We had found our light and space."
Touched by Greece!
Guests and friends tell us how they've been 'Touched by Greece'
1) How were you 'touched by Greece'?
Albert: The ultimate Greek/Greece feeling for me is when I arrive by ferryboat at one of the many ports of Greece. Then I realize how incredibly diverse this country is.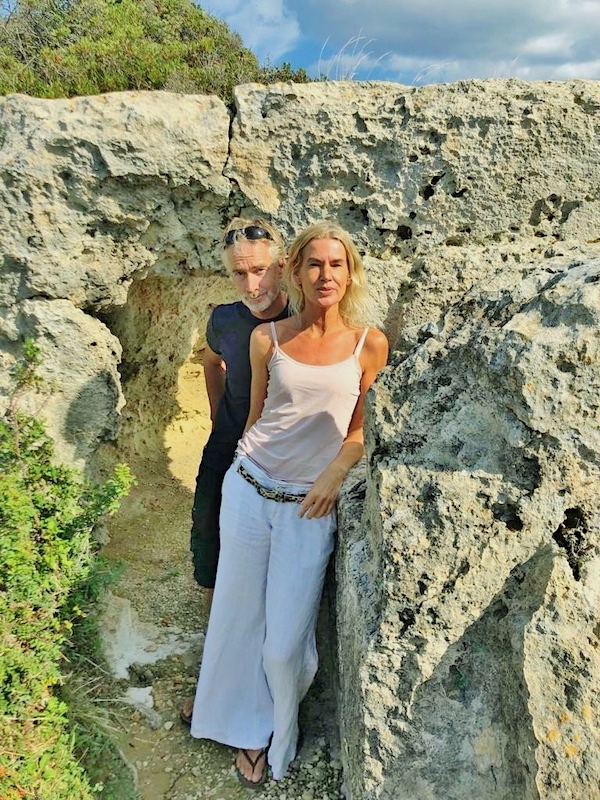 Anita: The feeling of being surrounded by antiquity. Greece is wild and pure in so many places. And the freedom… it's a country where I can follow my own path and not live a life dictated by rules that don't make sense to me. And I feel safe in Greece.
2) What does Greece mean to you?
Anita: Light and space. The bright light and the warmth of the sun. We live with light, give (with) light. And the space: nature, the environment we live in, but also the space to grow and develop ourselves. To live with space in our hearts.
Albert: A beautiful country with friendly people. Wild nature, ancient history, blue sea and sky are always there. Not a day goes by that we don't enjoy all of this.
3) Your favorite place in Greece?
Albert: Many! When we go on holiday, we always visit other parts of Greece and every time we fall in love with a new place.
Anita: An olive grove on Kythira.
---
Say 'No' to Industrial Wind Turbines
What inspired me to seek out Albert and Anita was their work to raise awareness about the effects of installing giant wind farms on the island and of the far-reaching impact on the environment and on tourism.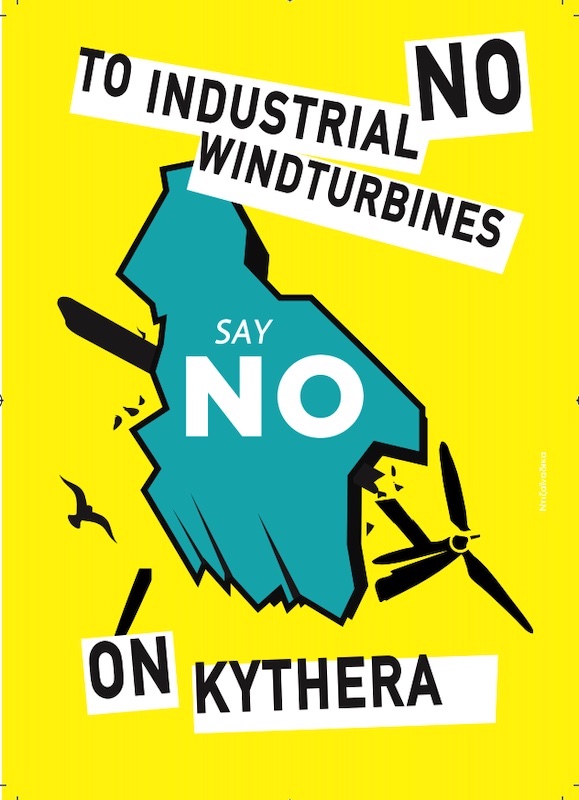 I had written about it in "Wind Farm Overkill to End Greece Tourism Once and for All".
"We want to be clear that we are in favor of renewable energy," they tell me, adding that they too are currently converting their guesthouse into an eco-friendly facility.
But they add that after having researched renewable energy, "we discovered that it is a broken system and it is not at all about saving the climate. There are a lot of politics involved and money plays a huge role".
According to their findings, the Greek government has already licensed at least 30GW of projects, but the country only needs 13GW to cover its energy needs. Which should have us all thinking and acting.
"The interests of local communities and the natural environment are not important for the wind-power companies," they conclude, adding that the impact on economy, tourism, health, property values, biodiversity and natural and social environment will be "disastrous".
---
➤Anita and Albert run a beautiful guesthouse – Xenonas Fos ke Choros Kythira – on the island. You can see more here. I also strongly recommend you visit Wind Turbines on Kythera, which has lots of well-researched information (in English and Greek) on the impact of massive wind farms as well as opinions on how to transition renewable energy without damaging the valuable environment. Stay tuned for more on this issue in The Greek Vibe.
---
Escape to Greece with The Greek Vibe monthly Newsletter!