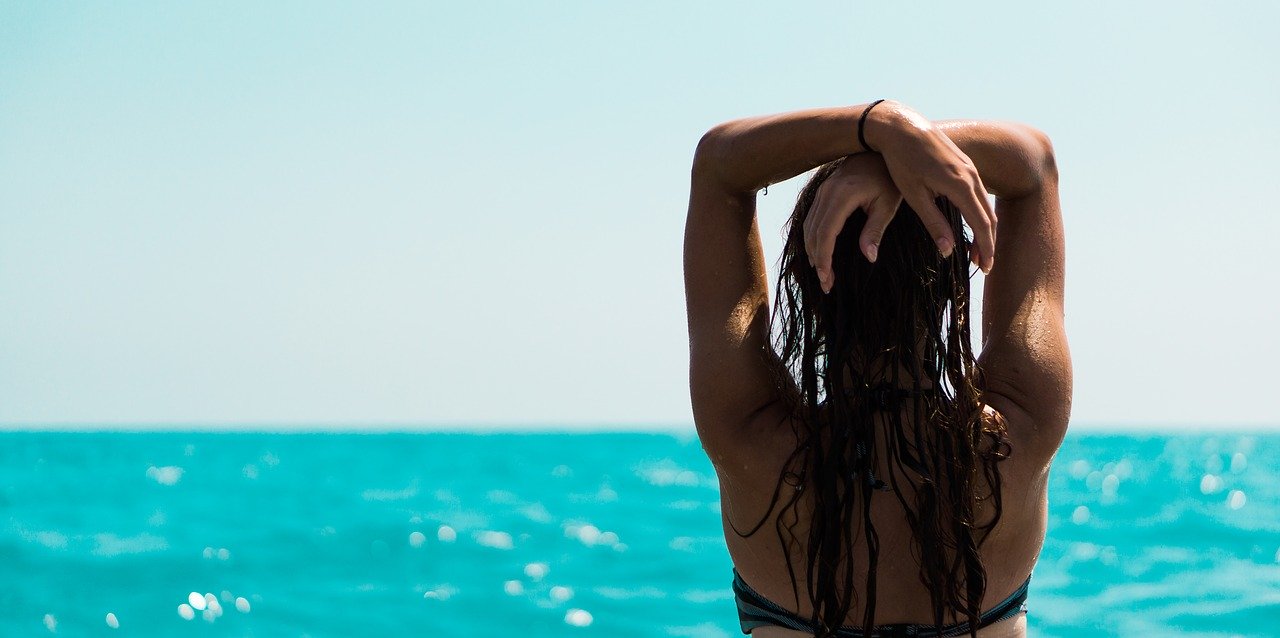 A woman traveling alone? In the not-so-distant past, this would either be looked down on, something to be avoided, or considered downright crazy. And yet, according to studies, more than one quarter of all travelers are thinking of going it alone. Out of that, a whopping 84 percent are women. At the same time, according to a CN Traveller report, women travel more often than men and account for 56 percent of leisure travelers.
This means that girls are feeling safe, secure and ready to embark on a trip that is bound to change their lives forever. The good news? Times are changing, mentalities are changing, a girls are being raised to believe they are equally as important in this world and have rights to speak up, demand, claim, and of course, travel.
Female Solo Travel – The Greece Experience
Undeniably, one of the world's safest solo female travel destinations is Greece, and this not something new. Single women have been traveling alone to Greece since the '60s, and the proof? You'll find most of them married to Greeks living in bliss somewhere on the islands or mainland.
This feeling of safety and of being at home is what inspired Willy Russell to pen his 1986 play titled Shirley Valentine. The story centers on frustrated middle-aged British housewife who decides one day to just leave her "little life" in Liverpool and travel to Greece, where she ends up finding herself and true love… A film followed in 1989 shot on Mykonos and conveying the beauty, the excitement, and the humor of traveling alone as a woman in Greece.
But the safety in Greece is something I too can verify from experience. I moved to Greece as a single woman 30 years ago. I have traveled alone, lived alone, and walked alone in this country and its cities, villages, and islands and I can say totally say that I have never felt in danger or threatened in any way.
This said and having many solo female travelers share their concerns, TheGreekVibe.com looks at solo female travel to Greece and answers all your questions.
Q&A: Female Traveling Alone in Greece
1. Is Greece safe for solo female travelers?
It absolutely is. Greece has been welcoming solo female travelers for decades. There may be a few points to have in mind, partcualrly when visiting a village in the mountains (see below) but overall women who have visited Greece once, choose to do so again and again with many making it an annual self-discovery ritual.
2. What are the best places to visit as a solo female traveler in Greece?
I would definitely say that the best places to visit in Greece as a solo female traveler are mainly the islands and mainland destinations that are accustomed to tourism. The best choice for me are the small islands where women travelers are warmly welcomed into the local communities. These could be Donoussa, Paxi, Symi, Leipsi, Kimolos, Hydra, Spetses, Antiparos, Ios, and Tilos – to name a few. At the same time, some of the villages in Southern Crete or in Mani are still tightly knit and hospitable to foreigners.
I do want to stress that wherever you do decide to stay, the locals are bound to welcome you, so much so, that you'll probably end up getting food, vegetables and fruit from the garden, homemade wine offered to you, and plenty of pampering. One thing that's important for any Greek to open up to you is for you to be open too. Greeks do not like secretive people. So be open, smile, answer their questions, entertain their curiosity, and you won't regret it. You'll go from foreigner ("xeni") to friend ("fili") in no time, and then the rewards are abundant.
3. What's the best way to travel alone in Greece?
This depends on your style and needs. The bus and ferries are great ways to get around in Greece. All forms of travel are absolutely safe. Maybe you want to rent a motorcycle and roadtrip your way across the country. That's safe too as long as you take the common-sense precautions you would elsewhere.
For me, the best way is the bus. For instance, you can actually take a bus from Athens to Zakynthos or Kefalonia islands. What I love most about the bus is that you hop on, throw on your headphones with your favorite music, sink into the seat and look out the window: your Greek adventure has just begun. Just make sure to book a window seat!
4. What's a good solo travel itinerary for Greece?
There are literally dozens of solo itineraries one could recommend or make depending on style, interests, priorities, time available, as well as on whether you want to see the islands or the mainland.
One thing I do suggest always is to stay for one or two days in a Greek city where you can do some shopping, visit museums, get a taste of modern Greek urban life and immerse yourself in the local way of life and culture. From there, I would then recommend one or two seaside destinations.
This said, I will suggest two which I feel cover the initial needs of a first time solo female traveler.
1. A two-day stay in Athens or Thessaloniki, where there are dozens of things to do and then head to one of the small islands mentioned above.
2. One day in the seaside town of Volos, which is full of younger crowds and then head off to the villages of Mt Pelion. Once there, you can choose whether you want to stay in a mountain village of down by the sea.
5. Can I walk everywhere alone in Greece at night?
It's safe to walk at night as long as you are in populated areas with bars, cafes and shops. As in all urban centers worldwide, it is good to be alert of your surroundings. If you feel uneasy or it's very late at night with no cars or people, avoid walking. If you have no other choice, walk in the street where you are visible and avoid dimly-lighted areas. There are very few such areas in Athens.
At this point I can't stress enough how important it is to research well before booking accommodation. It's better to pay a bit more for a room or hotel near the center of town (I am mostly referring here to Athens and Thessaloniki) rather than a cheap room or hotel in a seedy neighborhood where you can get to at night.
6. I look foreign, does it make it less safe for me to travel or walk alone in Greece?
Absolutely not! As in all cases of travel, much of our experience depends on our own responsibility. Which means: be alert, be prepared, know when to say 'no', don't be over-trusting, and practice common sense. Would you walk alone in an industrial area in your town? If not, then why do it in Greece or anywhere else for that matter. Meanwhile, don't forget, Greece welcomes some 32 million travelers just like you a year. Some are bound to be blonde-haired and blue-eyed too.
7. Traveling alone and taxi sharing?
Even though this does not happen any more, particularly now with taxi apps like Beat, there still may be some independent cab drivers who want to pick up an additional customer. It's better to say no. If they don't accept get another taxi.
8. Can I eat alone in a restaurant?
Definitely! And if you've been staying in a small island village, it's the best place to meet new people because that's where everyone probably eats. The same applies for the café and bar. And that's what makes the smaller islands like Donoussa, Anafi or Iraklia so much fun – you always know where to find everyone should you want to socialize. You'll be seeing the same people you saw on the beach, later in the café, in the evening having dinner at the restaurant, and much later at the bar.
9. How about being a lone woman in a Greek bar?
Well, how about being a single woman in a bar anywhere? How would you go about it? The same applies in Greece too. Again it depends on what you're there for. Are you just there for a drink? Do you want to meet people? Anything goes as long as you know your limits (alcohol or other).
Tips for Girls Traveling Alone in Greece
In the City
As in all of the world's big cities, make sure you stay within the tourist/business district. It may be a bit more expensive but it pays off in the end because you can most of the times just walk back to your room instead of having to take a taxi.
There are very few hotels in Athens or Thessaloniki that are located in dangerous neighborhoods. Actually there are very few neighborhoods that are "dangerous" as we would mean when referring to some neighborhoods in US cities, for instance.
If you decide to aimlessly walk around – or what I call explore the city, which I definitely recommend you do, it's the only way to truly experience a city – do it in the day time or the evening. Opt for night walking only to and from your entertainment venue.
On the Island
Greeks tend to stare. Don't let that put you off. It's just part of the routine in small communities. Why? Because you happen to be something "new". It happens to all of us, Greek or non-Greek. So ignore. Once you get to know people they will stop.
If you decide to visit churches or monasteries, be a bit more conservative in what you wear, which basically means avoid wearing really short shorts or bathing suits. And if you want to participate in Greek holiday celebrations – like Easter – the same applies.
Get to know the locals. Like I said before, a smile and openness really go a long way and can make your holiday to Greece a truly rewarding experience.
This tip applies to most places in Greece, but mainly on Crete. You are bound to be treated to a shot of raki or some wine. It is up to you to accept or politely decline. If you do accept, turn in the direction of the person who is treating you the drink and raise your glass with a smile. In many cases this would mean later accepting to get to know each other more. It's your choice from there. Avoid mixed signals at all costs unless it's your choice.
In the Mainland Villages (mountain or not)
People in the villages on the mainland tend to be a bit more conservative. Think Chicago and Nashville. Much like that, mainland folks are less easier to approach but the same applies as on the Greek islands, be open. It may be a bit harder to integrate here.
If you chose to stay in mainland towns like Ioannina, for instance, or Larissa, I would recommend chosing one café to frequent where you get to know the people there. If you're a single girl staying in a mountain village, just go with the flow of the locals. Get to know the hotel owner and the person at the bakery, and always greet people walking in the village paths with a "Kalimera" (good morning) or "Kalispera" (hello).
Most of the villages in Greece, primarily those off the beaten tourist track continue to have so-called "quiet hours". This means that between 2pm and 5pm there is a siesta time when shops are closed, roads are empty, and people are inside. You can use this time to explore the village and get good photos. But have in mind that you'll most likely be alone.
A few more tips on solo female travel… by Maria
1) Make sure you've planned your first night in Greece well. You know exactly where you'll be staying and where that location is in relation to where you want to go.
2) Always protect your travel documents, passport, credit cards and money. Don't expect that these will be safe in the hotel or room.
3) Notify your friends or family of your plans.
So if your still thinking about visiting Greece. Just do it.
On a final note with regard to statistics and solo female travel:
✓72 percent of women in the US have taken at least one trip alone
✓Overall, women travel solo more then men
✓Younger generations actually prefer to go it alone
✓32 million single American women traveled at least once over the past year and 1 in 3 traveled 5 times or more
✓The number of travel agencies offering woman-only travel has increased by more than 230 percent over the past few years
✓all the more solo travelers are thinking of joining group tours
✓More than half (59 percent) of solo female travelers would travel alone again in the next 12 months.
---
Useful Tools to Plan the Best Trip to Greece
These are some of the trusted partners I use when I travel in Greece and abroad.
🏩 Find a great place to stay and the best deals with Booking.com
🛫 Book the cheapest flights and get the best airline ticket deals to Greece with WayAway
⛴ Eager to book your ferry tickets for the Greek islands? The easiest way is with Ferryhopper
🚘 Discover Greece in comfort with a car. Rent a car with the folks who do it best: DiscoverCars
🏛 Go deeper into Greek culture with exciting sightseeing tours & activities with Viator
🤿 Plan fun things to do & exciting adventures in Greece with the experts at GetYourGuide
🛎 Find a cheap hostel and connect 🍻 with travelers like yourself visiting Greece with HostelWorld
🛵 Explore Greece on bike, moped or motorbike: rent from with BikesBooking
💵 Make sure to get help or compensation for flight delays & cancellations. Just ask the experts at AirHelp
♫ Concluding today's post with a song dedicated to the Greek goddess of the girls, wilderness and fertility, Artemis, the twin sister of Apollo. Singer Alkistis Protopsalti performs "Artemis" – a song by Dimitra Galani and lyrics by Lina Nikolakopoulou.
Enjoy!