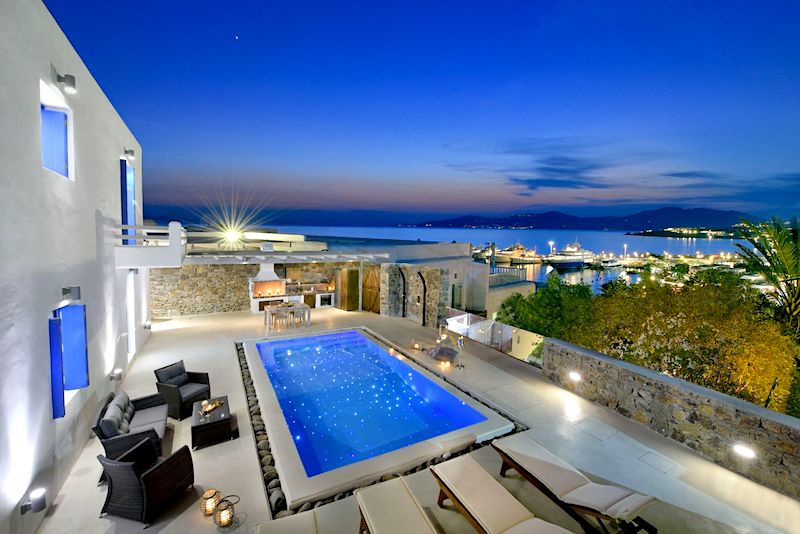 There comes a moment in life when we all dare to dream of the perfect luxury holiday, away from the masses, sipping a cocktail by the pool in an exclusive beachfront island villa in Greece overlooking the endless blue, pampered as would be a king, queen, VIP or even as a simple prince or princess.
If ultra-luxury is what you need, then Greece is the place to make all of your dreams come true. In the last few years, the country has become one of the ultimate luxury holiday hotspots for couples, families, groups of friends and solo travelers who wish to enjoy life to the fullest possible and this is why.
Greece: Playground of the Rich & Famous
In a country where people spend hours indulging in food with friends simply talking and taking in the spectacular views, luxury is a way of life. Whether it's those 'small' treats we can all enjoy like letting go of time or finding a few carefree hours in the day to dive into the crystal waters of one of hundreds of beaches, Greece is the word. And luxury is the way.
Imagine spending a few days in your own Greek island villa complete with pool and amazing sea views with access to everything from Lear jets (for those who must have it all) and super-yachts to houses you've seen in glossy magazines and round-the-clock concierge services.
The truth is Greece has always been the playground for the rich and famous. Ever since the '60s, Greece, and more so everyone's favorite Cyclades island, Mykonos, has hosted some of the world's wealthiest people and their bold and beautiful friends. Who can forget one of the world's richest men, the Greek tycoon, Aristotle Onassis who introduced his VIP pals Jackie O (yes, John F. Kennedy's wife) and global prima donna Maria Callas to the "island of the winds" which is today one of the world's ultra-luxury spots with exclusive villas for every taste.
Mykonos: The Epitome of Luxury
Much like Onassis and his well-off friends who made Mykonos their carefree home away from home, global jet-setters like Yves Saint Laurent, Valentino and Jean Paul Gaultier, superstars such as Grace Kelly, Elizabeth Taylor, Marlon Brando, Brigitte Bardot, Rita Hayworth and Sophia Loren, Dali, Mick Jagger, Barbra Steisand, Madonna, and presidents like George Bush and Bill Clinton, basketball and football players, Elon Musk and his mom, and the princess Soraya not to mention kings, queens and princess from the Arab world began to frequent the island too.
So with so many VIPs tanning, partying, and vacationing in Greece, there's no doubt about it that Greek luxury villa professionals have acquired the best hands-on experience and know-how. In Greece, the sky is the limit when it comes to luxury holidays.
Selecting the Perfect Luxury Villa in Greece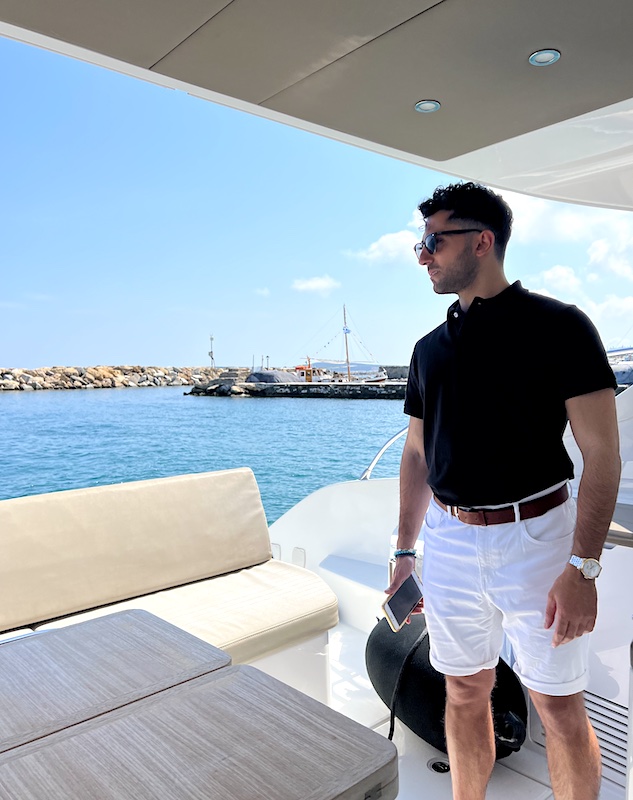 Greece's luxury holiday experience and the sheer variety of exclusive villas on offer have come a long way since the lavish '60s. Today, there are dozens of experts online who can handpick the villa that is right for you. But you do need to know of few things before you go on a massive spending spree. Key to getting the best value for your money is to make sure you go to the right people who will customize your luxury experience in Greece.
To help you go about booking your luxury villa in Greece, TheGreekVibe.com spoke to Georgios Bistas, who is the Greek founder and owner of Unique Villas Collection Ltd, a London-based company which specializes in all things luxury.
These are the things you should know:
1) What do I need to know before booking a luxury villa?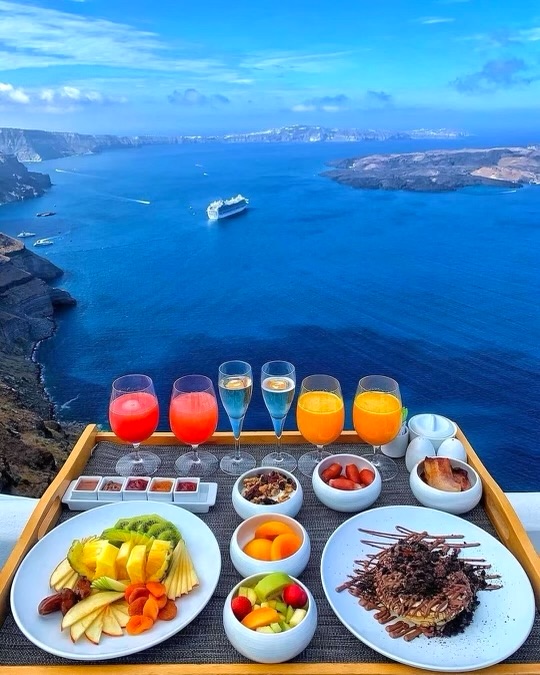 ►Reputation and trustworthiness of the luxury rental provider – It's very important to do some research before choosing a company offering luxury villas for rent. The company should be able to demonstrate experience and consistency which is key. 
►Location – does it meet your needs? Do you want sea views, want to be near the beach, the town, restaurants, tourist attractions, sports areas such as golf courses, horseback riding facilities, do you like sea sports or hiking? Research the location and ask the company to tell you what's nearby.
►The season – Greece is the ideal location to rent a luxury villa all year round because it has perfect weather. Time of year also depends on things you want to do. Is it skiing or swimming? Based on our experience, June, July and August are favorite months for sea & sun lovers looking to rent a luxury villa on the Cyclades, Crete and in the Peloponnese. But also April-May or September-October which are ideal for those who want to do some exploring in milder weather. To meet the low-season demand we offer two of our properties – East Coast Manson and Crystal View Villa – all year round.
►Accessibility – How near is the luxury villa to ports, airports, and other forms of transport and to places you want to visit and tourist attractions. Do you prefer island villa or mainland?
►Safety, privacy and exclusivity
►Budget – set a budget from the start and payment options. Then make sure to clarify what's included in the end price, additional costs, 'hidden fees' and taxes. Does the selected villa meet the needs of all guests? For example, are all the facilities and amenities provided, such as swimming pool, gym, indoor and outdoor entertainment areas. In addition to what you see advertised on the site, make sure to confirm the amenities included in the property.
►Contract conditions – This is a very important point: make sure to read the fine print and before you agree to the terms and conditions of the rental be aware of any restrictions or additional charges. Also read and understand the rental contract and pay close attention to cancellation and refund policies (and consequences). If necessary, ask a legal expert to check out the contract before the agreement.
►Insurance – There should be insurance coverage for personal property and in cases of accident or damage.
2) What must a villa include in order to be considered a luxury rental?
– a great location, offering amazing views, access to beaches, mountains or other beautiful landscapes
– high quality construction and materials
– comfortable living and sleeping areas, swimming pool, gardens, spa, gym, high-tech electronic devices and other amenities
– complete privacy and seclusion for guests
– luxury services including daily housekeeping, grooming staff, private chefs, personal waiters and other amenities
– smart technologies, including security, air conditioning and sound systems.
That's why the properties we offer meet stringent standards and pass tests.
3) Can I have someone on call 24 hours a day?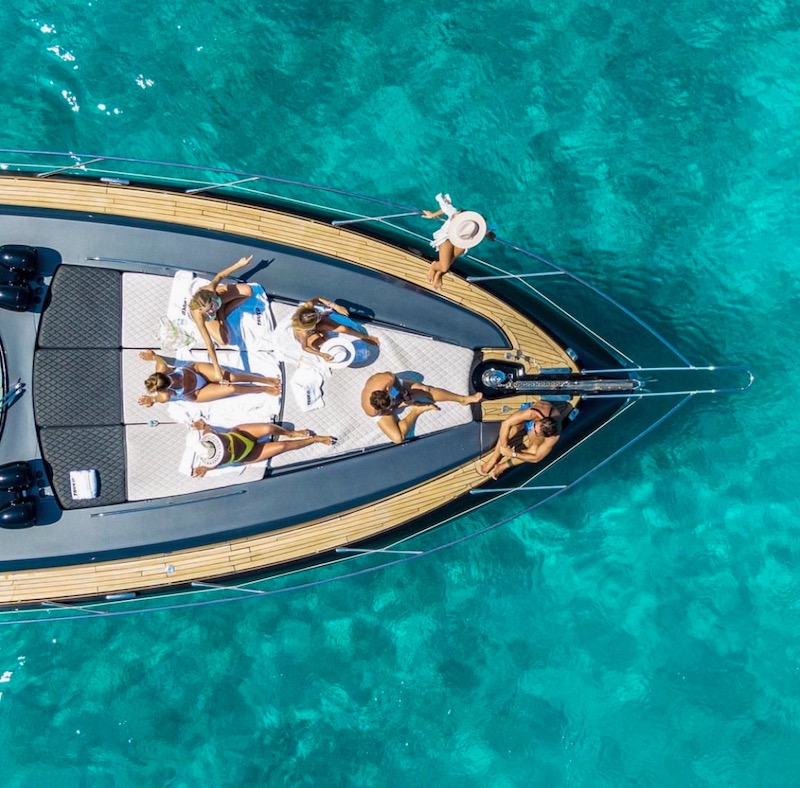 That all depends on the agreement you make with the villa provider. Make sure to clarify this before you finalize your agreement.
►Types of luxury villas available in Greece: luxury villas with private pool, beach front villas, villas with private pool by the beach, luxury family villas, Greek island villas, mainland villas
►Types of amenities in luxury villas: infinity pools, helipads, personal chefs, spa facilities, round-the-clock concierge services, customized travel, wine tasting and fine dining experiences
►Some super luxury villa locations in Greece: Mykonos, Santorini, Zakynthos, Crete, Athenian Riviera, Peloponnese and Mani.
Luxury travel is not only about the villa. If you've decided to go all out, the same companies can help you pick everything from seaplane and private helicopter tours, to the finest private dining experience and a superyacht. I would add that luxury holidays can also be enjoyed by groups of friends who are willing to share in the pampering, stunning views, and spending.
☞ Don't overthink it. If you've been saving for that dream luxury vacation to Greece, start planning now. Life it too short to put things on hold. Reach out to the travel advisors at TheGreekVibe.com partner Unique Villas Collection. Check out their experience on Instagram. London-based Unique Villas Collection can find the best luxury match for you on Mykonos, Santorini, the Athenian Riviera, Crete, Paros, and the Peloponnese. The company is also active in Mexico, Hawaii, Miami, Caribbean, and Spain.
---
♫ I end today's post with some humor. Greek singer Eleni Vitali sings about money and why we should be spending it if it comes our way. "Ti Ta Theleis ta Lefta" released in 1985 says it all: "Live life to the fullest".
Enjoy!
Escape to Greece with The Greek Vibe monthly Newsletter!