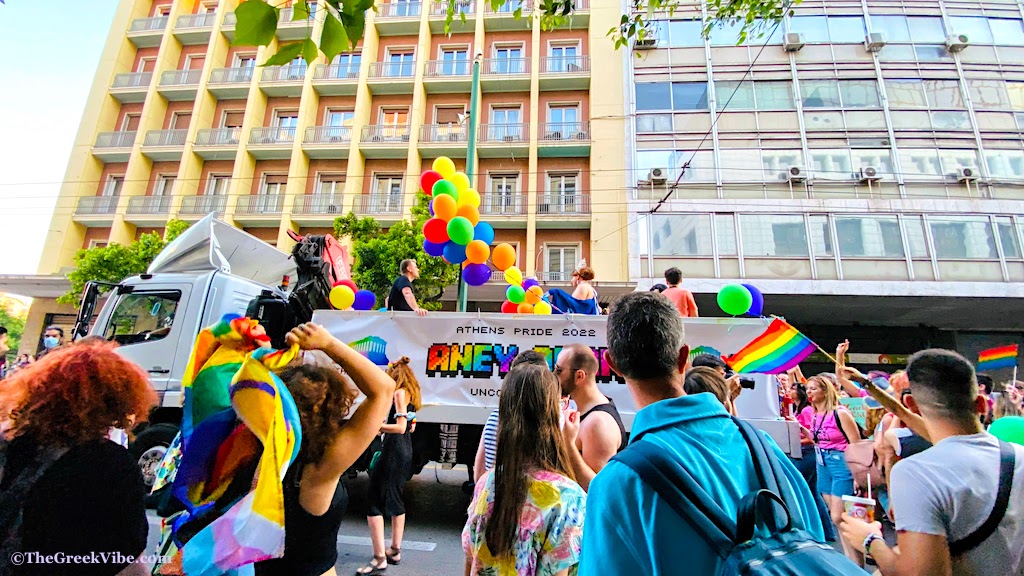 So you've heard about Mykonos and the wild parties, you've dreamt about strolling through Santorini side-streets holding hands, and imagined sitting on a beach under the stars cocktail in hand listening to the sound of the waves… together in Greece.
Mykonos may have won over the gay crowds in the '70s onwards, but LGBT travelers to Greece now have a wide range of gay-friendly destinations to choose from.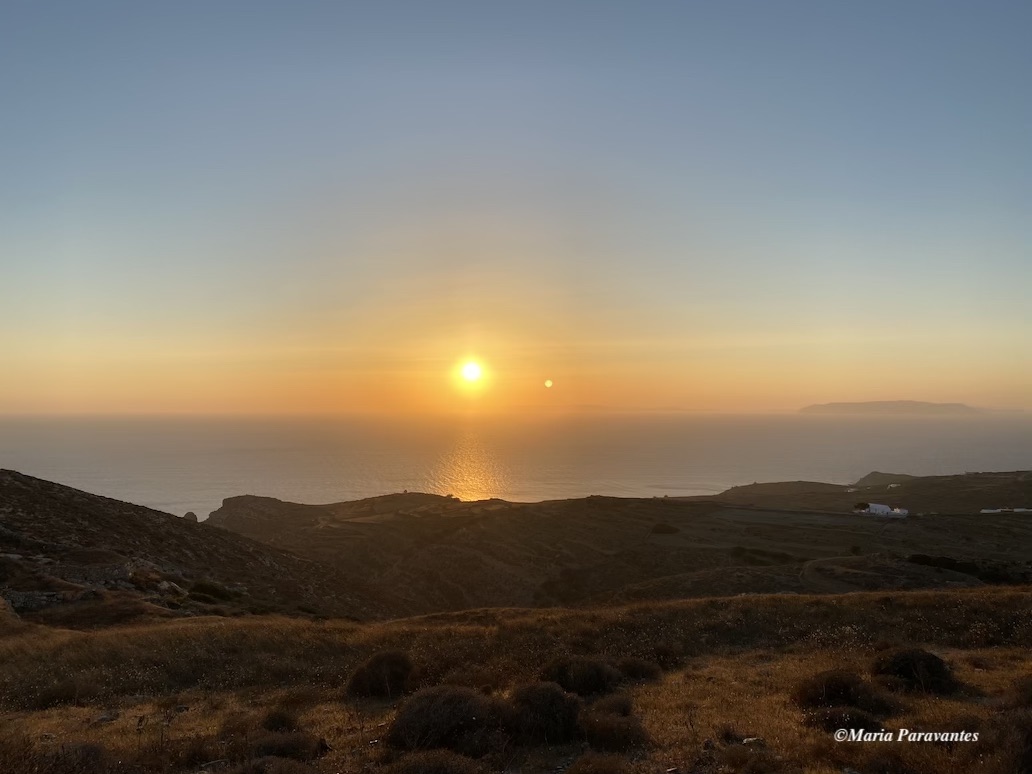 Whether you're the intellectual type, the art lover or the beach bum, Greece is among the most welcoming gay-friendly countries in Europe, and is slowly but steadily evolving into a community of openness and inclusion.
There's no doubt about it, tourism has played a major role over the decades in changing attitudes and fostering acceptance. Civil unions with some (not all) rights and protections were legalized for same-sex couples in 2015; two years later, transgender people were granted the right to change their legal gender without having to undergo surgical alteration; and in 2018, a law allowed same-sex couples the right to foster care children.
So yes, many Greek same-sex couples live openly and publicly and happily among family, friends and colleagues in a society that is taking step – albeit baby steps – towards gay liberation.
Q&A: LGBT Travel to Greece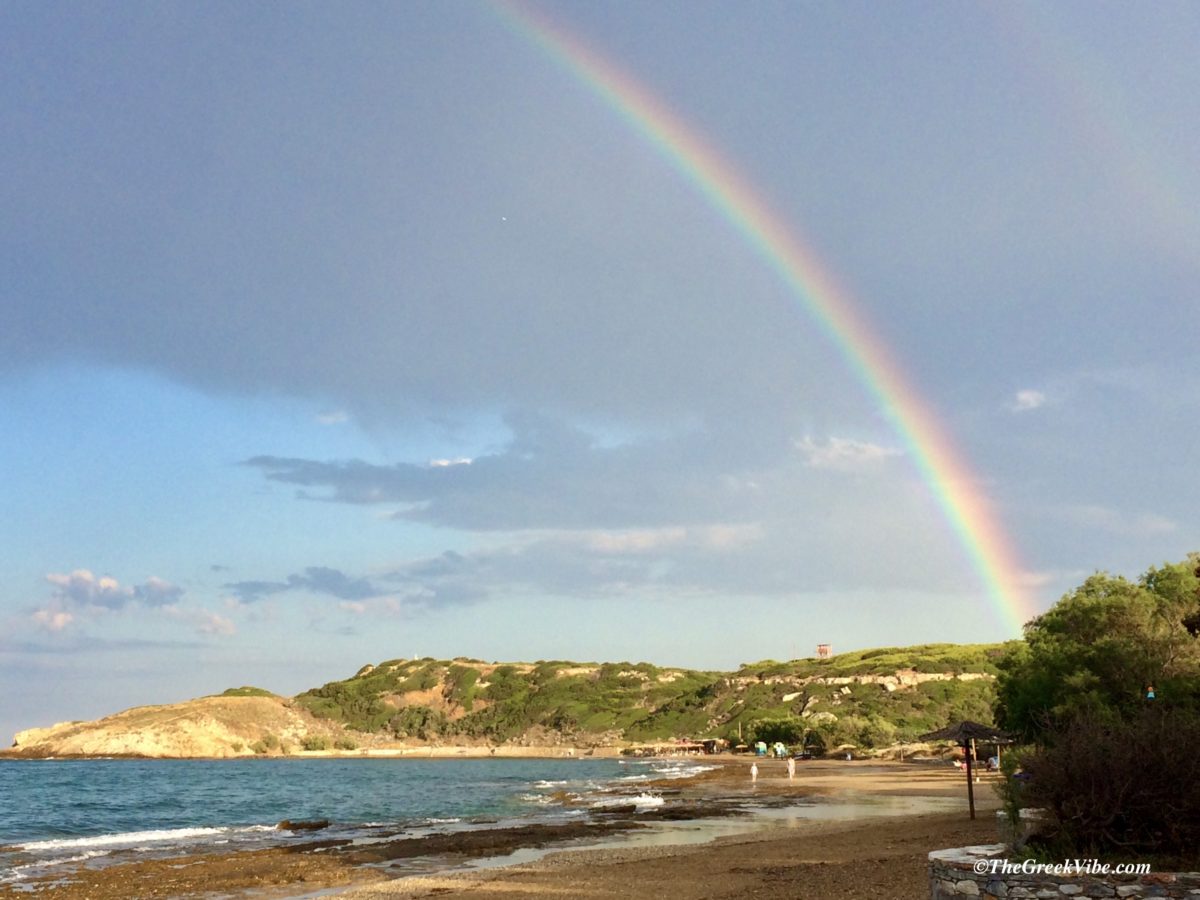 1. Is Greece a Good Choice for Gay Travelers?
Absolutely. Though some people still appear to be surprised when snuggling or kissing in public is involved, for the most part Greeks won't really care what you do in your bed and your life, as long as you spare them the details.
The determining factor that makes Greece a great place to visit with your partner or spouse is its age-old hospitality.
Yes, here too the powerful tradition of Greek hospitality or "philoxenia" – ingrained in the majority of Greeks – will conquer and surpass any latent narrow-mindedness, which was probably more common among older folks or in isolated areas.
2. Is Greece safe for LGBT travelers?
Greece is among the safest countries in Europe, and among the most popular destinations for LGBT travelers. This said, I should add however, that as is the case when traveling anywhere else in the world, much of our experience depends on our own responsibility. Which means that we should always practice common sense. And this rule applies to all travelers. As for Greek islands and villages, due to tourism, the majority of Greek destinations are open and welcoming.
3. Can I walk around holding hands with my partner?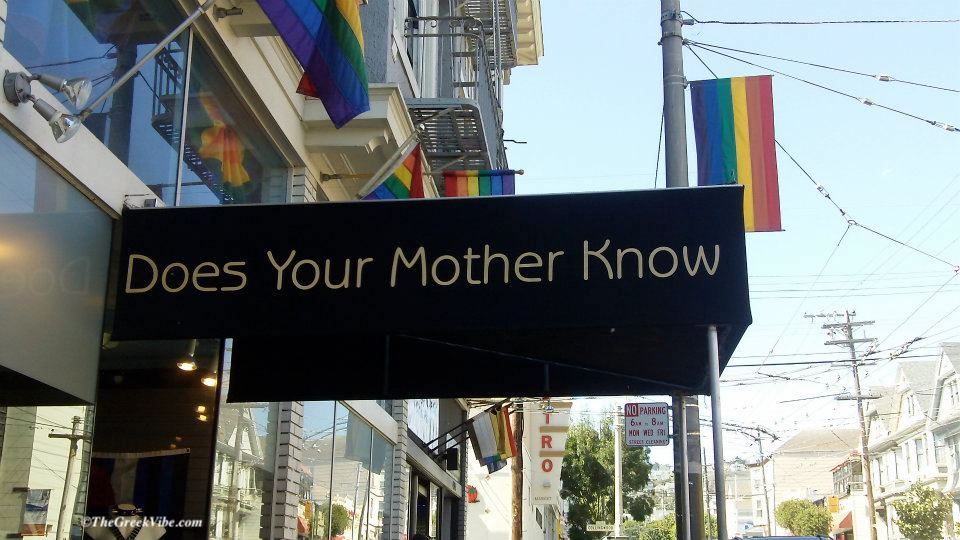 Of course you can. Especially in the popular tourist areas or on the islands. But be prepared to come across some people, mostly older generations, who – still uncomfortable with public displays of same-sex affection – will stare. Staring in general is also common practice particularly in remote villages so don't let that put you off. It's just part of the routine in small communities when someone "new" comes to town. It happens to all of us, Greek or non-Greek. So ignore. Once you people get to know you, they will only smile.
4. What are the best places to visit as an LGBT traveler in Greece?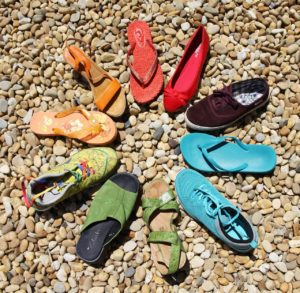 It goes without saying that there is no one 'best' place in Greece to visit as LGBT visitors are as welcome as any other of the country's 32 million annual guests.
LGBT travelers to Greece will be spoiled for choice. Not so much for the crazy gay life and partying (re: Mykonos) but now more so for the feeling of connection and community. This is why I recommend leaving Mykonos and Santorini for later and opting to visit smaller, lesser-known islands and mainland seaside destinations where you can live like a local and experience first-hand Greek life at its best.
Yes, Mykonos and Paros are ideal to see and be seen, check out the cool guy or sexy gal, but the latest fad places to be are less popular and off the beaten track and at the same time, you'll have the beaches, the culture, the food, and of course, the people.
Escape to Greece with The Greek Vibe monthly Newsletter!
7 Must-visit Gay-friendly Vacation Spots in Greece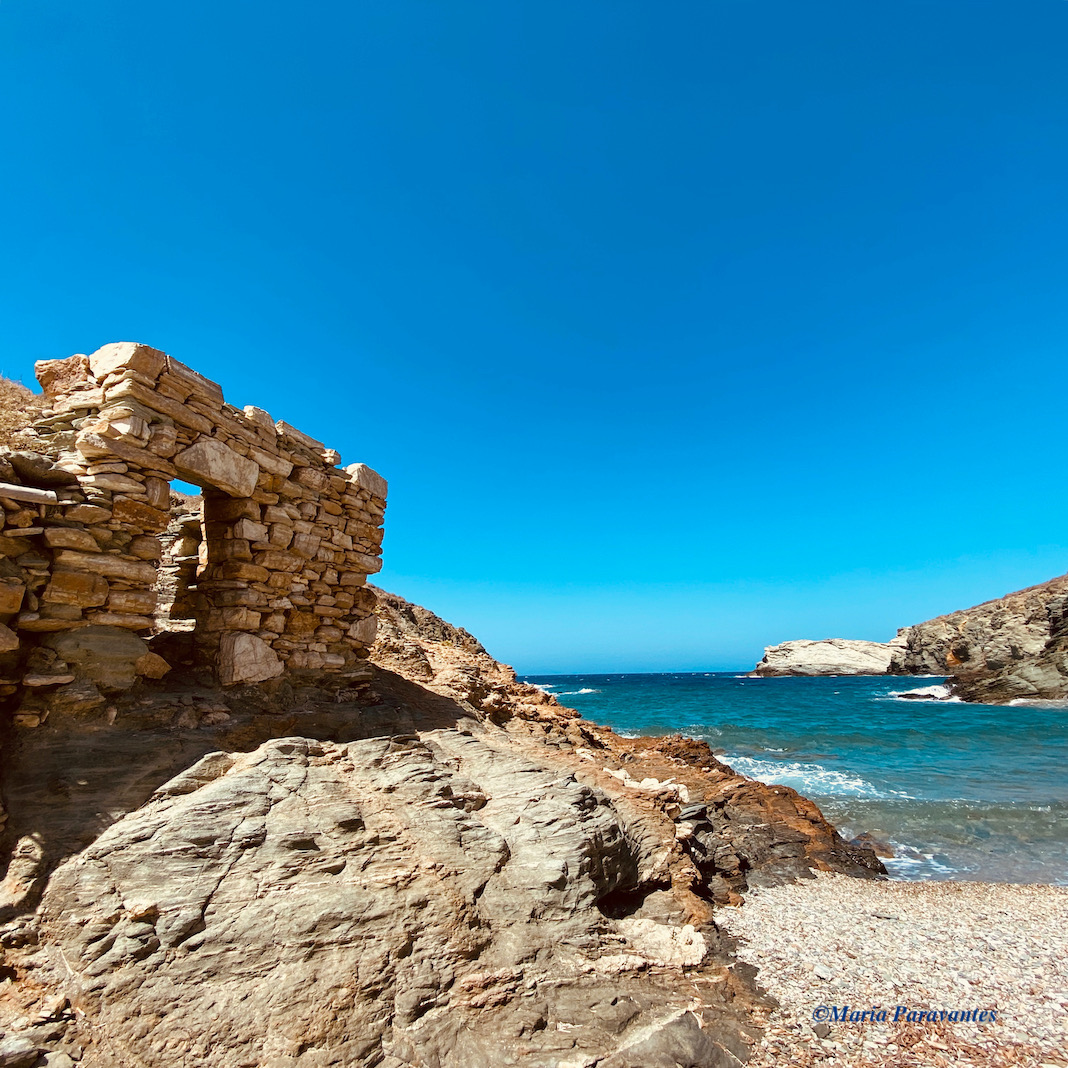 ►Milos – This once inconspicuous Cyclades island is evolving into the ultimate Greek LGBT destination thanks to its fantastic beaches, traditional villages and great food.
►Lesvos – For the girls (and boys), this island is the birthplace of the great Greek poet Sappho. Among the largest Greek islands with dozens of traditional villages, magnificent beaches and also home to the most famous ouzo. Besides hosting the International Eressos Women's Festival – held annually on Lesvos' largest, sandiest beach – it hosts global meditation and wellness camps too.
►Pelion – A magical mountain and its villages, Mt Pelion could easily be described as heaven on earth. A must for all travelers and a favorite for gay holidaymakers, particularly the secluded coves along the Mt Pelion's coastline. You wake up in a romantic village nestled in the woods and minutes later, you're swimming in soul-soothing waters with lush green forests as a backdrop.
►Folegandros – Tiny and far away, Folegandros has been winning over the gay crowds in the last couple of years with its isolated beaches and hiking trails. Add to that a "Hora" (capital of the island) that is post-card perfect as if taken out of a theater set and you have the perfect destination for relaxation and immersion.

►Galaxidi – Another mainland destination, Galaxidi is a charming little coastal town brimming with perfectly preserved neoclassical homes and captain's mansions ("kapetanospita"). A stroll along it's picturesque port, a dive in the crystal clear (and cold) waters, bicycle riding and exploring the ancient sanctuary of Delphi nearby are just some of the things you can do there.
►Astypalaia – Also small and obscure, this Greek island attracts lots of busybodies seeking to get away from it all or artsy types looking for inspiration. The island's spectacular Hora and its castle stands atop a hill overlooking the deep blue like a cherry on a cake. With its special aura, pebbly beaches and orange sunsets, Astypalaia will win you over. And some trivia: believe it or not, a few years back excavations on Astypalaia brought to light what is believed to be the world's oldest graffiti depicting gay sex.
►Monemvasia – On the mainland again, Monemvasia is a fairytale experience – a Medieval fortress built on a tiny island linked by a moat to the mainland. Situated in Laconia, near Sparta in the Peloponnese. You can stay inside the fort in a renovated tower. A stay in Monemvasia gives you a chance to discover beautiful beaches, the nearby island of Elafonissos, hike Mt Parnon, visit Kastania Cave, and of course, explore Mani,
Gay Travel in Greece: What to Do
Commit or Tie the Knot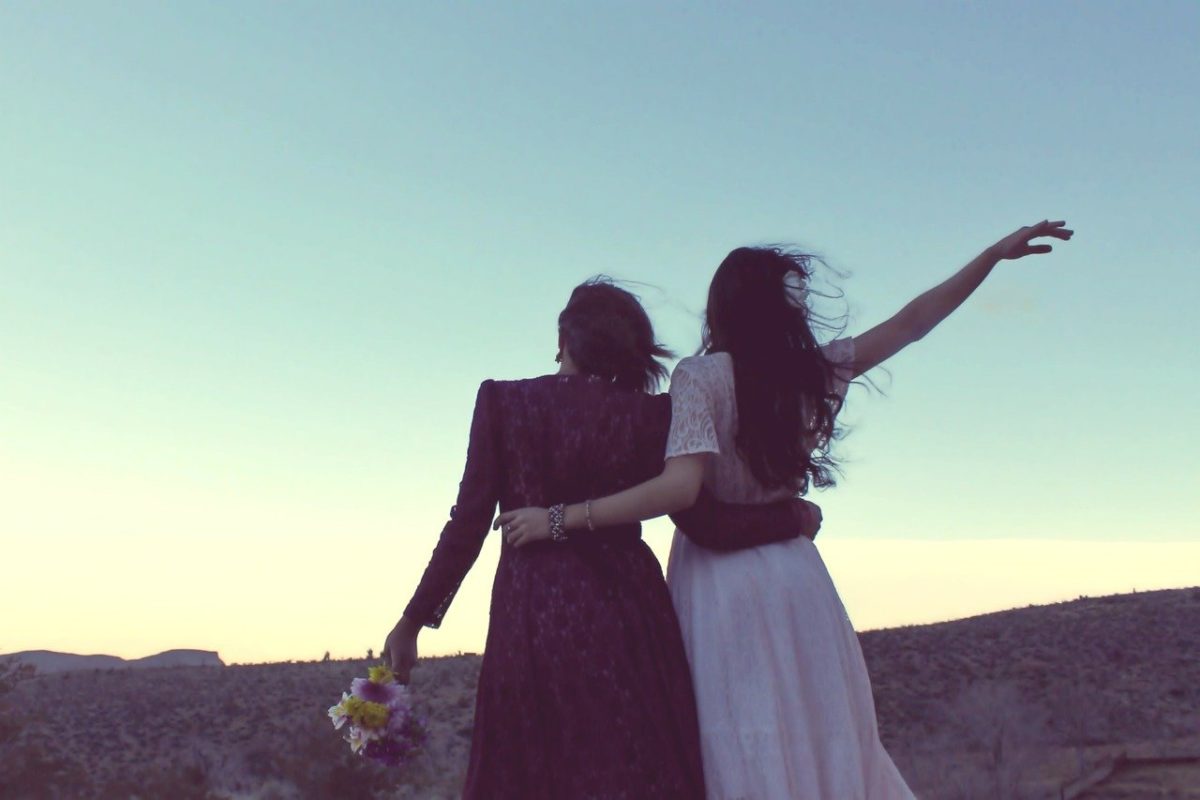 As of late, Greece has become a top destination to tie the knot or to commit. Actually, commitment ceremonies by the beach are all the rage with several specialized event companies in Greece planning the whole thing for you.
Take a Gay Cruise to Greece or Hire a Sail Boat
Gay cruises love Greece. But besides booking with huge cruise line companies, you can always arrange mini-cruises on the spot, take a day cruise, or board a three-day or five-day cruise from Athens and visit more islands in one go… plus enjoy the luxury and pampering of a cruise adventure. Besides cruising you can also discover the Greek islands by sailboat. Rent a sailboat (or yacht) complete with discreet skipper (or crew) and set off for your sailing escapades in Greece. Renting a sail boat in Greece is relatively doable. It costs as much as a good hotel and if there's a group of four or six, it's affordable and unforgettable.
►Taking a cruise is a fantastic way to get a taste of Greece. Contact Greece's first LGBT-friendly cruise agency allcruises.gr and ask for Eleni or Michalis. Tell them Maria from The Greek Vibe sent you and make sure to use your promo code GV23.
Go Camping
If you're the outdoorsy type, then camping in Greece is a must. Plus camping crowds are overall more open and more accepting (as long as you avoid August). Didn't bring a tent? No worries, many campsites across Greece rent out tents or caravans. You can even opt for the more luxurious glamping (glamor + camping) experience. I use these guys to find the best sites to 'set up camp'.
Participate in Gay Events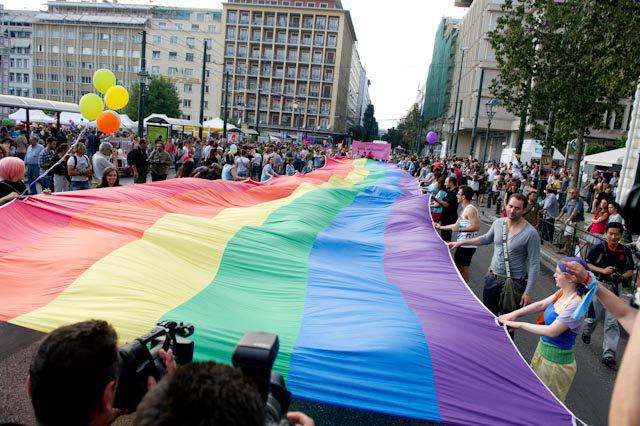 The annual Gay Pride Parade in Athens and Thessaloniki and events which take place in Athens every year in June and the International Eressos Women's Festival held annually on the island of Lesvos in September are a great chance to mingle while on holiday.
Go on a Road Trip
If adventure and independence is your thing, then rent a car and travel the Greek mainland (Peloponnese, Epirus, Halkidiki, Pelion, Mani – to name a few). You won't regret it. There's so much to see and do and with the help of gay booking sites you can arrange accommodation. Or if you're like me, you can plan as you go, stopping in places that strike a chord.
Maria's Tips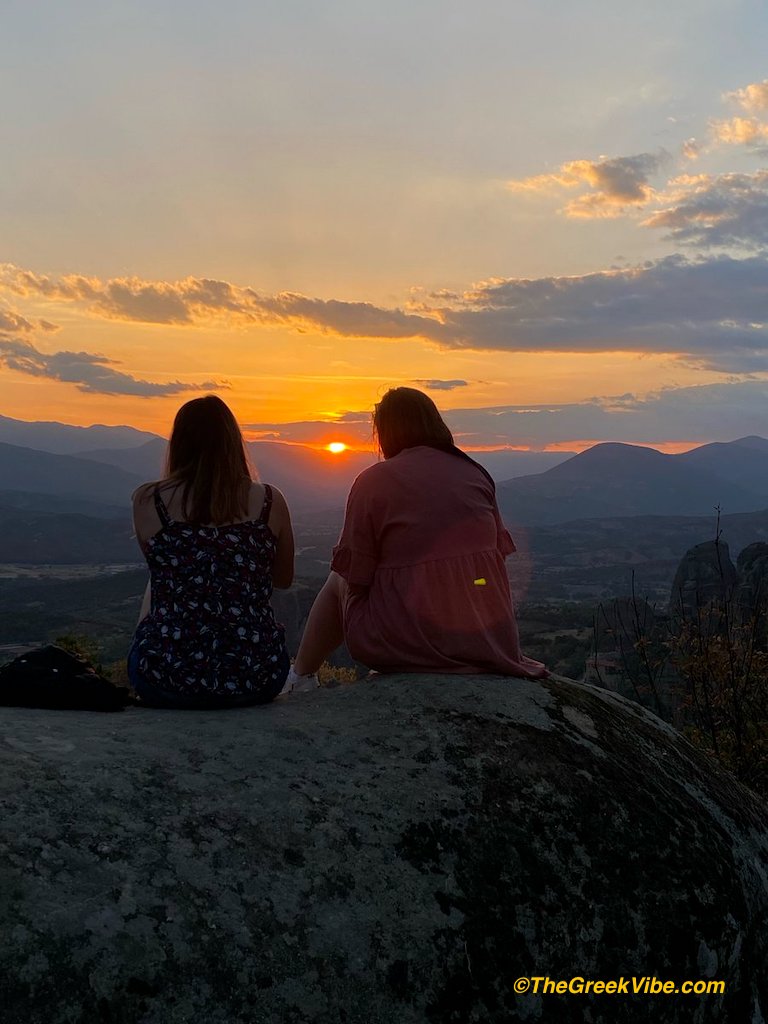 ✔︎If you haven't used gay-focused booking apps or are visiting an off-the-grid destination like a remote island or village in the mountains, don't be surprised if you book a room with a double bed and upon arrival the host scrambles to change it into two singles. It's really more due to inexperience rather than non-acceptance. And this is probably more likely in remote, non-touristy areas.
✔︎Believe it or not, nudist travelers are more likely to face more unrelenting stares than gay couples. I have noticed, however, that usually Greek beaches popular with naturists are also very much preferred and frequented by LGBT travelers.
✔︎People in the villages on the mainland tend to be a bit more conservative. Think San Francisco and Jacksonville. So give them time and show understanding. Many of the smaller, distant island or mountain villages got electricity in the late '80s.
✔︎Very much depends on the season you visit. If you want to have beaches all to yourself, enjoy milder weather, pay lower prices and bump into fewer crowds, I would suggest visiting in May and June or September and early October. You could, of course, do Greece in winter too, which is a whole new experience in itself.
✓Before you decide to visit Greece I suggest thinking about what type of holiday will make you and your partner happy. Do you want to explore? Then do it alone. Do you want to be taken on special-interest tours (for example focused on art, food, wine, archaeology) without the hassle? Then contact one of the many agencies in Greece offering specially catered day tours. Do you just want to chill out by the beach? Then book a room at a seaside hotel in a small island town. Do you want a hotel, room, trailer, tent, cruise?
✔︎Instances of disrespect, bullying or hateful behaviour are rare. Should this occur however make sure to report it.
✔︎Last but not least, I do recommend you stay in Athens for two or three days. Book a room at one of the many new boutique hotels in the heart of the Greek capital and take a stroll around the historic center. The archaeological sites, the Acropolis, dining and catching a film at an open-air cinema or a concert at the ancient Irodion Theater are plenty to keep you happy. And of course, don't miss the gay nightlife (which I promise to cover in a future post). Until then, start planning your #nextgreeceadventure!
---
Useful Tools to Plan the Best Trip to Greece
These are some of the trusted partners I use when I travel in Greece and abroad.
*The Greek Vibe may receive commissions on purchases made through affiliates and partner links. Clicking affiliate or partner links comes at no additional cost to you but goes a long way in supporting our work.
---
♬ I end today's post with a song by Greek singer/songwriter Kostas Tournas which rocked the boat back in the '80s. In it he speaks about two different lovers, two boys who "could be your children" … "O Achilleas Apo to Cairo".
Enjoy!
Enjoy this Post? Share and Pin it!