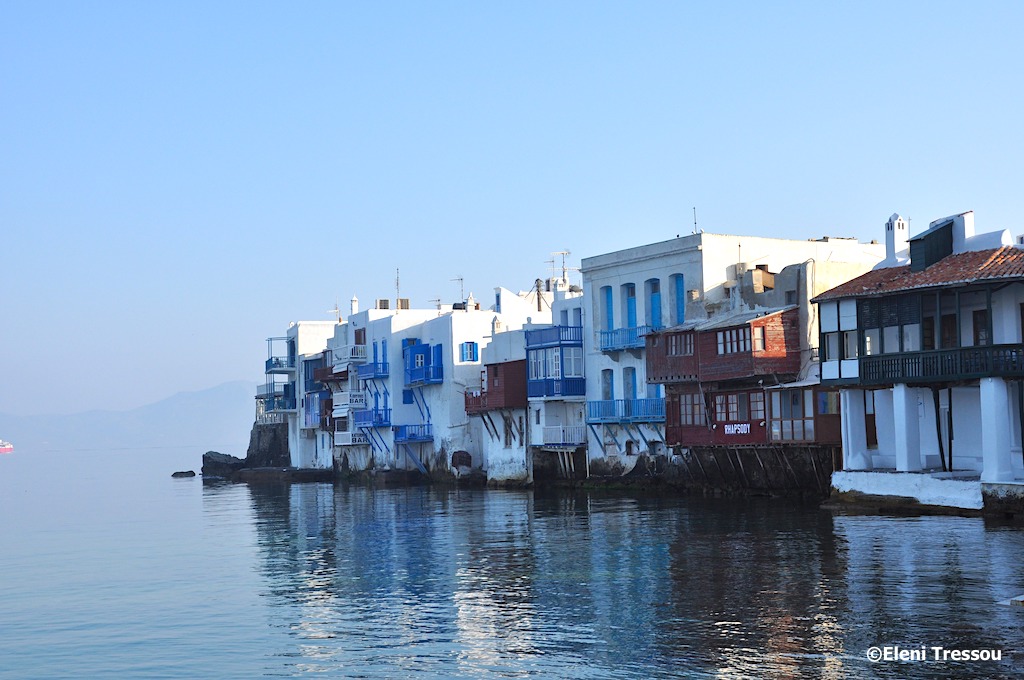 You've fantasized about it, imagined the clothes you would wear, the exciting people you would meet, the colorful cocktails you would drink, the all-day lazing on the beach of your dreams – all this on one of the world's greatest Greek islands: the one and only Mykonos.
And yet you keep hearing Greeks (and foreigners) telling you to go elsewhere. Well, TheGreekVibe.com is here to set things straight. And yes, I too tell people to see other places but in this post I'll explain why you should visit Mykonos at least once and how to get the best experience of the island that is so much more than its reputation for sea, sun, fun and parties.
The Mykonos We All Know and Love
Thanks to 'Mykonos madness' on TikTok and Instagram, there are very few people who have not heard of or at least traveled in their imaginings to the small Greek island. But what is the secret to getting the best of your Mykonos experience? Read on.
Quick note: Before I share my secrets with you, I want to say that I've been vacationing on Mykonos ever since I was teenager (long, long time ago). Which means, that yes, I've seen and experienced the island when things were genuine, still small, still very authentic and spontaneous. Believe it or not, I actually used get to the now world-famous Psarou beach on foot, swimming there in the company of some stray island sheep! Getting around was mainly done on foot or by very slow now vintage buses. The greatest lunch of all was a paximadi (rusk) topped with grated tomato and locally-made kopanisti cheese – a spicy Mykonos wonder product. And the evening out always included catching a movie at the open-air summer (therino) cinema Manto and then strolling through town, the Hora, which back then was not as brightly lit or loud.
Things have changed a lot since then, but I do understand why people from all over the world want to visit Mykonos. It is in all objectivity the place summer dreams are made of. But there are some insider tips to make sure you find exactly what you've been daydreaming about all these years.
Mykonos: The Basics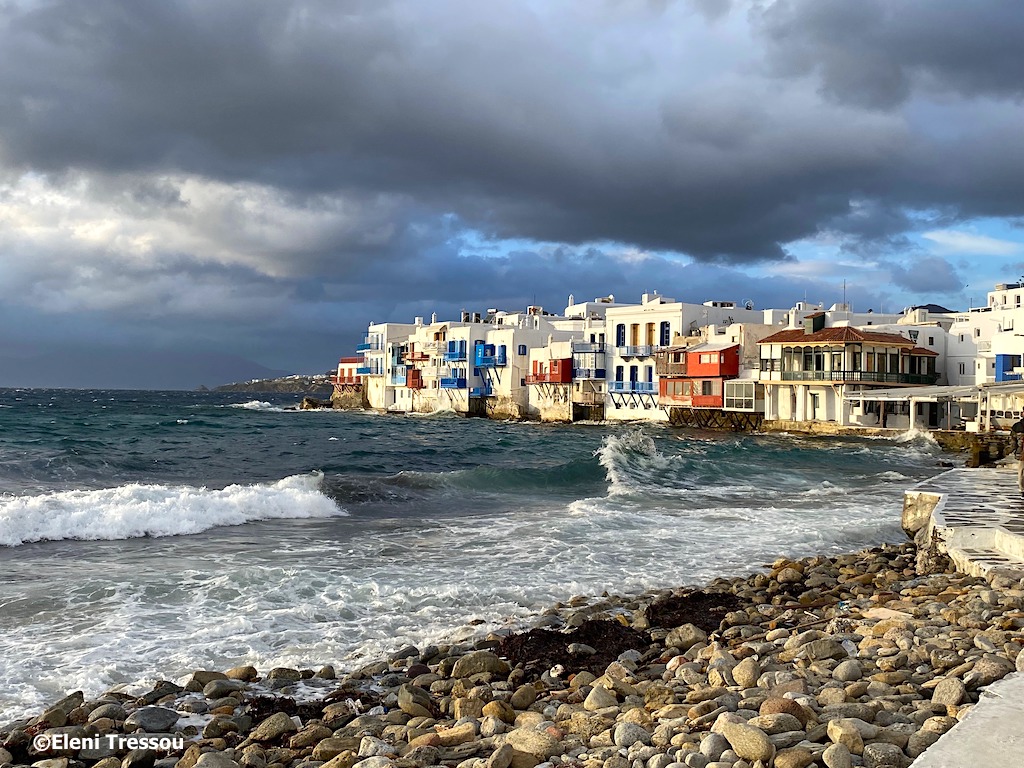 Who is Mykonos for?
Yes, I get asked this question over and over again and in one word, I say, everybody. That's probably why Mykonos is such a favorite island. It welcomes in its wonderful embrace all types of people and cares very little about what turns you on. So you'll find the wannabes, the bold & the beautiful, the curious, the cynics, families with kiddies in strollers, sexy seniors, high school kids, rich, poor, the LGBTQ+ folk, plus all sorts of famous persons. So that's that.
Getting to Mykonos
Thanks to its popularity, transportation options to Mykonos are plentiful. The island is just a few hours away from Athens by ferry which you can take from the ports of Piraeus or Rafina. Ferry options include the long ride which lasts about 5 hours or on the High Speed ferry which takes you there in 2 hours. You can also take a plane (flights daily) from Athens to Mykonos with the flight lasting 25-30 minutes or a direct charter flight to Mykonos Airport from European destinations.
Best Mykonos beaches?
Should I dare say most of them? Every single beach on Mykonos is postcard material. Inviting aqua-marine waters, ultra-fine sand, and happy people are the ingredients of the Mykonos' secret. It's not by chance that this Greek island has become the darling of holidaymakers worldwide. One reason is its wide range of beaches for the needs and tastes of every single visitor. Some of my favorites are Elia (singles, LGBT, free spirits, naturists), Platys Gyalos (moms, dads and kiddies), Panormos, Paradise and Super Paradise (free spirits, party animals, nudists, LGBT, singles), Agios Sostis (chillout crowds, loners, artsy types), Ftelia and Fokos (for some peace and quiet), Kalafatis (sporty types), Paraga (sun lounger types), and Psarou (to see and be seen).
Gay Mykonos: All Colors of the Rainbow
Gay life on Mykonos has changed greatly over the years. I remember when "pick up" activity was done using all sorts of signs from bandanas and meaningful looks to flickering lighters and hidden meet-up points. Today, things are impersonal and carried out mostly through dating apps and technologies which have taken away a bit of the magic and mystery which made the whole gay Mykonos experience sexy and sensual. At this point, I have to add that Mykonos became a global gay hotspot thanks to Pierros Bar in the Hora which literally redefined the concept of "fun" and established the island as a global carefree party spot. Beaches with LGBTQ and/ or nudist crowds include the famous Super Paradise and Elia. Expect to feel right at home anywhere on the island.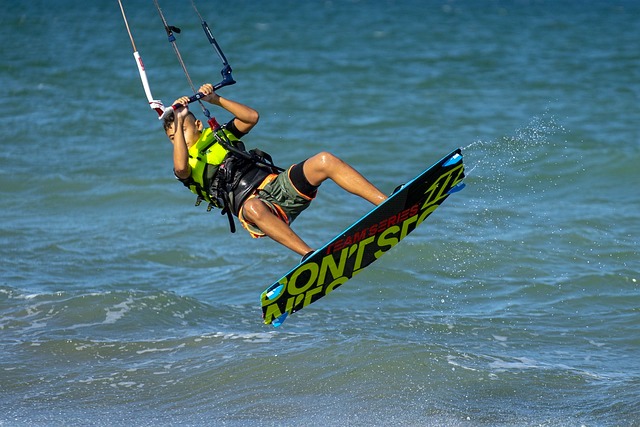 Sailing, Yachting and Sea Sports on Mykonos
Mykonos is ideal for the expert sailors who can handle its crazy"meltemi" winds in the summer. But you can relax and let others do it for you. Just rent a sailboat, catamaran or a larger gulet (wooden classic yacht) that also includes BBQ on board (for more comfort) or a yacht (for luxury) through a charter company and they will provide captain and crew and whatever else you might need so you can start touring the nearby isles and islets. For me this romantic sunset cruise around the island is just perfect. If you're into watersports, Agios Ioannis, Super Paradise and Platys Gyalos are the beaches you should head to. You can book online to avoid the crowds during peak season or on the spot off season. For the wind and kite surfers among you, hit Kalafatis, Korfos, Ftelia, or Kalo Livadi for the best sport conditions and the finest facilities. This is after all "the island of the winds". I would also suggest scuba diving lessons and the Mykonos underwater cliffs experience.
Best Mykonos Shots for Tiktok & Instagram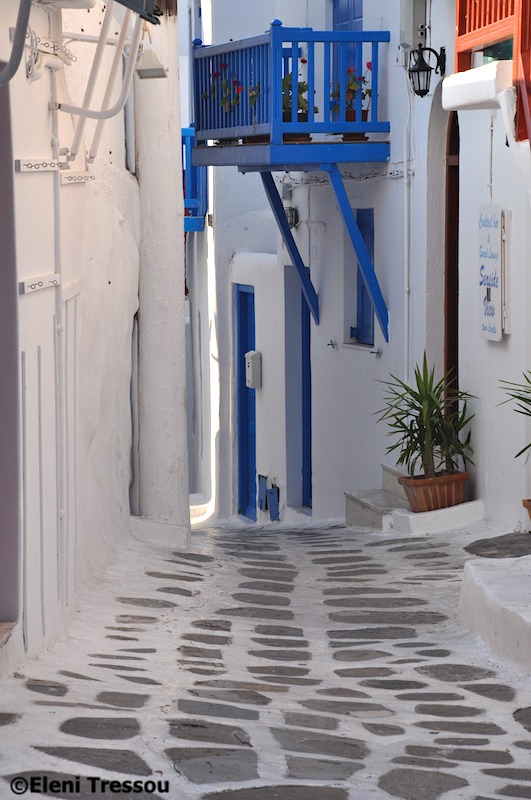 So you've finally made it to Mykonos. Tell the whole world about it! What are you waiting for? Let's admit it: we all love it when our friends threaten to block us if we continue posting photos of a very tanned us drinking colorful cocktails in the sun with sexy people. So click away! Start with everyone's favorite: a sunset drink by the waterside at Little Venice known as Alefkandra by the locals. Keep shooting as stroll in the narrow backstreets of the Hora or in front of the beautifully minimal Panagia Paraportiani Church in the Castro area. Or even during your wild Mykonos jeep 'safari' not to mention your early breakfast, evening picnic or night champagne on the beach.
Mykonos & Its World-famous Parties
Why Mykonos? Because of the vibe, of course. The very vibe that has the best DJs in the world adding the Greek Cycladic island to their dream gigs. It's also the same vibe that keeps the island's legendary parties running into the wee morning hours. So to put it to you straight: Mykonos is all about partying: partying all day or all night, partying till you drop, partying your blues away… on the beach, over coffee at a cafe, drinking with friends at a bar, indulging at a seaside taverna, at your hotel… there is always the promise of a party in the making. I remember chilling on the beach at noon and ending up dancing into the night over and over again.
Mykonos Luxury & Pampering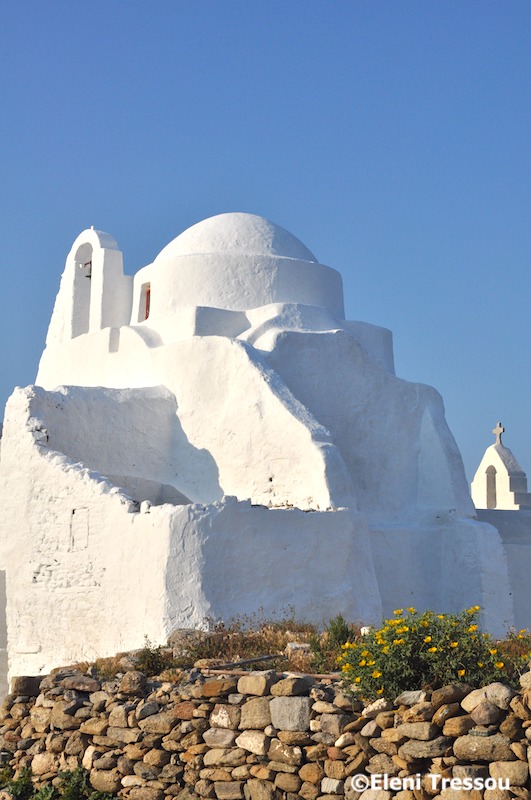 If there's one Greek island that can offer luxury, and we're talking anything-you-can-dream-of luxury, then that definitely is Mykonos. This is the playground for the planet's wealthiest, and rightfully so. Some of the world's most exclusive villas, luxurious resorts, lavish hotels, and dozens of boutique hotels and their infinity pools, opulent amenities, stunning sea vistas and privacy cater to billionaires with billion-dollar demands. That's why famous folks from Hollywood, Bollywood, and who knows where else pop over to Mykonos to celebrate their birthday, propose, get married, honeymoon or just have fun.
Tasting Mykonos Foods
Yes, the world's greatest chefs also love a stint on Mykonos whipping up fusion dishes, so expect to find (and pay for) haute cuisine. But for me it's important to also try local specialties and products, such as traditional kopanisti cheese, louza ham, and sausages, onion pie (kremmydopita), souvlaki me pita (not local but very Greek), of course, and amygdalota (almond-based sweets). You won't have a problem finding a restaruant for every taste and budget plus vegan and vegetarian options. Lastly and most importantly, did you know that Mykonos has its own brewing factory? Yes sir! A Mykonos craft beer named Mikonu. Make sure to book a guided tour of the brewery which includes beer tasting. You won't regret it.
The Mykonos of Art & Culture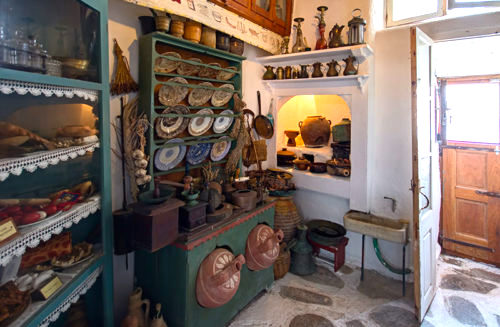 I know what you're thinking: Mykonos and culture, why? Well a true traveler makes it a point to learn at least one new thing about a different culture. Best way to do that? Visit a museum, an art gallery, ask an elder to tell you a tale. Start with the Mykonos Folklore Museum housed in an 18th-century captain's manor in the Castro and Lena's House for a taste of life on the island decades ago. Drop by the Aegean Maritime Museum to learn about Mykonos' seafaring history and the Archeological Museum if you're into Ancient Greece. Admission to Greek museums is extremely cheap so take advantage of it. Also, this year don't miss the Mykonos Biennale, a biennial event featuring art, dance, music, and short films.
Delos: Another Mykonos Adventure
Even if history is not your thing do not miss a visit to the nearby islet of Delos. Known as the divine island, Delos was where the twin gods Apollo and Artemis were born. The holy sanctuary is an UNESCO World Heritage site and very much worth visiting. Drop by the island's archaeological museum full of interesting finds going back 3,500 years. It's important to book a guided tour to Delos from Mykonos so you know what it is you're seeing and the importance of the site.
Mykonos in a Word
Carefree
Maria's Tips to Make the Most of your Mykonos Experience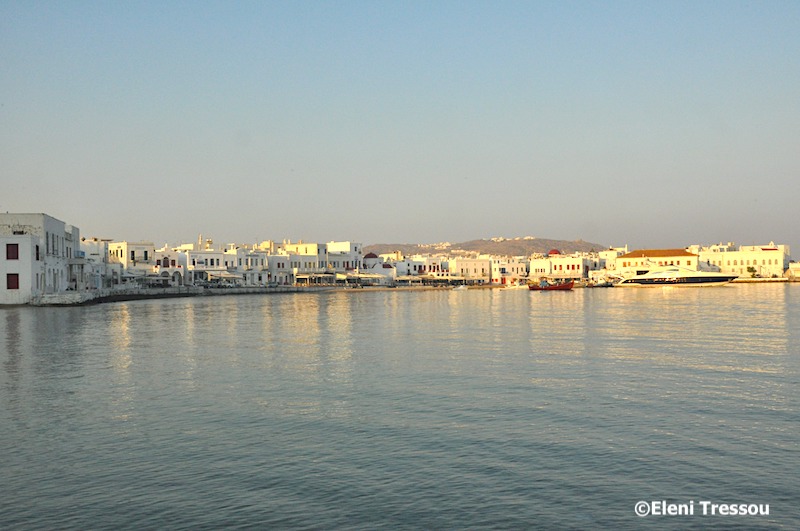 – base yourself in Mykonos and hop on the ferry nearby islands like Tinos and Syros
– early risers get to enjoy the hush side of Mykonos. Enjoy the Hora without the crowds and have the beaches all to yourself
– visit off season (late May early June or September) for the best Mykonos experience and better prices
– Greeks eat late at around 10-10.30pm, so eating earlier means better overall service
– ask before you order what the prices are for foods and drinks. Always ask for a receipt and check to make sure you've been charged what you've eaten
– ask for vegetarian or vegan options but remember all Greek restaurants offer some form of "ladera" in the summer which are olive oil-based, vegetable stews
– take your photos early in the morning before 10am to get crisp images with all the colors vividly captured
– in the summer, the Cyclades islands are kept cool by the "meltemi" wind. Ask locals which beach to go to if you want calmer waters. They know.
Useful Tools to Plan your best trip to Mykonos
* When to visit. October to April for fewer crowds, but if you like to party and mingle June, July, August and September.
♫ I end today's post with a traditional Mykonos song about the village Ano Mera featuring Thodoris Mermigas and the local bag-pipe instrument the "tsabouna".
Enjoy!