So as a retiree you've finally got it all: the time, the money, the desire to do what you love most, or dreamt of doing, or now want to do.
Yes, travel is fun and Greece should be at the top of the bucket list. But as we get older, the truth is we have different demands, we might have new needs and perhaps have some good old pet peeves firmly in place. Add Covid-19 and all the new health and war scares to the equation and you may find yourself still reluctant to get on a plane. And that's understandable.
Thankfully, vaccinations and self-testing kits have given us the chance to return to our lives, to our loved ones, and to our favorite hobbies again. That said, I believe that fear should not stop us from traveling. If there's one thing we've learnt from the health crisis, it's not to take our lives for granted. If you're ready to leave fear behind you, Greece is the ideal place for you. It offers senior travelers the best authentic experience without making them feel "obsolete" and all this in safety thanks to decades of experience welcoming people from all walks of life. So join me and let's discover five great places in Greece for the older travelers among us!
Why the 60+ Crowd Should Visit Greece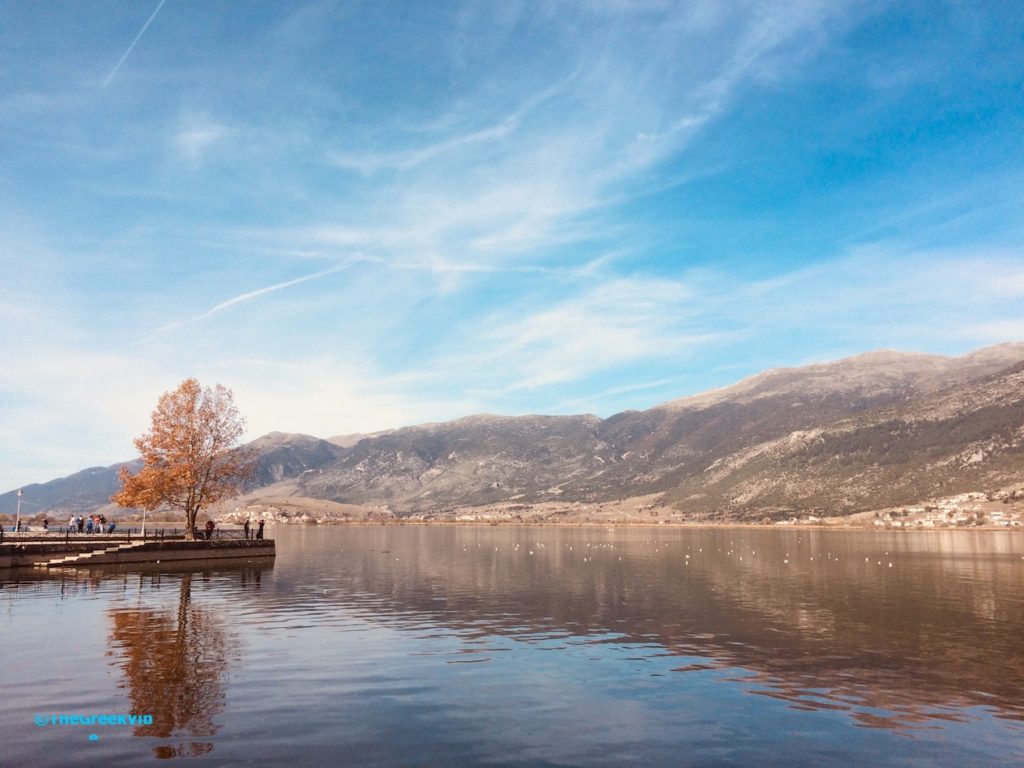 Why? Because Greece has dozens of destinations with all sorts of accommodation facilities – whether you're looking for that exclusive 5-star hotel or the comfortable villa on the beach to the more affordable rooms-to-let or Airbnbs.
►Greece also has some of the world's finest cuisine on offer. And when I say finest I do mean in-season vegetables cooked with extra virgin olive oil, which Greece is not only known for but medical research has proven does wonders (hint: its antioxidant, anti-inflammatory, good-for-the-heart).
Should I refer to the literally dozens of locally-produced cheeses, the fresh fish and seafood straight from the Mediterranean come sunrise, or the nuts, herbs and wine?
►Because some of Greece's big islands are complete destinations in themselves, moving around much is unnecessary. I mean you can literally choose one place and stay there for your whole vacation – after which, of course, I insist you stay in Athens for two or three days at least. It would be a pity to never see one of the world's wonders – the Parthenon atop the Acropolis, and much more which I will go into in a different post.
►Things are thankfully (still) small-scale in Greece. That means that you really don't need much to be a happy camper (or traveler, to put right).
I mean what does a happy traveler really want? A warm welcome, a good clean room with a beachfront view (of utmost importance in my opinion), a lovely beach with recliners and umbrellas (for the comfort-seeking among you) or a pristine beach free of children/of crowds/of winds/of the dressed/of whatever, delicious food, a nice walk along the harbor, and insightful guidance by the locals (or us bloggers) into those little details that can transform a simple trip into a once-in-a-lifetime experience.
►With the exception of few party places where restless youths indulge in swimming, flirting and drinking to daybreak, Greece boasts inclusive locations where young and old actually mingle well. Besides, I have a tip for you… all Greeks have a soft spot for their grandparents. That said, just ask any young Greek and they will be more than willing (usually in perfect English) to assist you.
That all said, let's get down to the juicy details. Below I am suggesting 5 places to visit in Greece if you're a senior traveler. My suggestions are based on ease of getting there, accommodation options, variety, downright beauty, and alternative options on the side.
That of course does not in any way rule out so many other spectacular destinations, but that's creative material for the "Greek Vibe Senior Travel in Greece" follow-up post.
Greek Destinations for Senior Vacationers
1. Rhodes: or the island of the knights… well ok you may not see King Arthur in the flesh, unless you visit in early June for the annual Medieval Rose Festival that includes everything from jousts and symposia to dragon hunts and sword fights, but you will be spoilt for choice concerning accommodation options. Rhodes is Greece's third largest island, it has wonderfully sandy beaches that are well organized, hotels that are among the world's best, and it's easy to get to and around the island. If you drive, roads are in good shape. Bus services are ok, but to be honest I would recommend staying at one of the villages near town and taking a taxi.
2. Crete: What can I say about Greece's largest island? That you'll never get enough of it? Well, yes. Crete grows on you. So, does the local hospitality and of course, the delectable food. Crete is also home to dozens of small villages that can serve as a base from where you either stroll to the beach – back to the hotel – out to dinner – and back for a night cap, or take a bus to a new destination nearby. Driving I wouldn't recommend unless you've been a driving lover your entire life. Besides sitting in the bus allows you to look out the window and enjoy the views.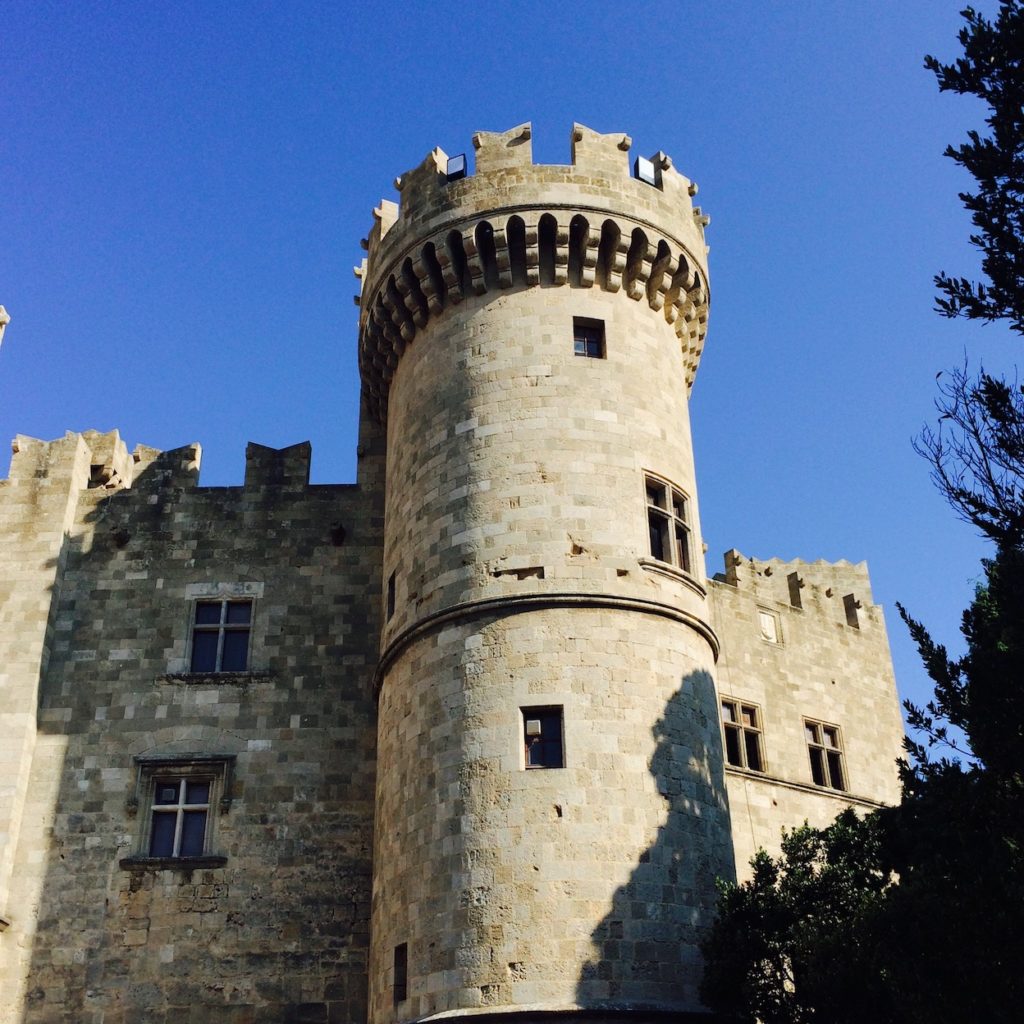 3. Epirus: This is mainland Greece, to the north near the border. This entire area is several travel experiences in one as the region includes spectacular beach locations (Parga and Preveza), dozens of ancient sites and at least five ancient theaters including the Ancient Theater of Dodoni, the earthly residence of Zeus and the oldest oracle in Greece, the Amvrakikos Wetlands – an impressive protected lagoon near Arta, a small islet with the finest seafood (Koronisia) – have in mind that former US president Barrack Obama had shrimp from here, and quaint villages nestled in the mountains complete with rivers and waterfalls ideal for trekking, rafting, and of course, food. Stay in Ioannina, which is closer to the mountains, has its own lake, and fine hotels, and decide what it is exactly you want to do: food, swim, archaeology, art, adventure.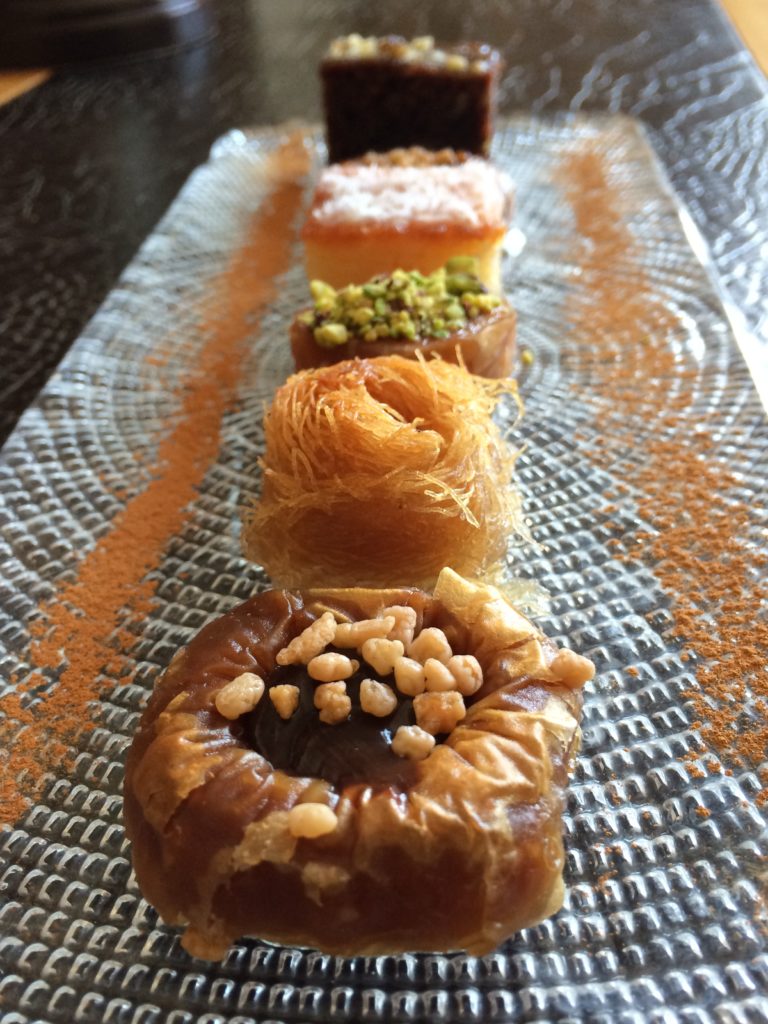 4. Kalamata: This seaside town in the Peloponnese has evolved as of late into a hub of tourist activity which mixes well with local life. The advantages for the older vacationer are many. First of all, it has an airport that welcomes direct charter flights. Secondly, it's in the heart of Greece's most up-and-coming region: the Peloponnese, aiming to become a Greek Tuscany of sorts. Third, it has a modern highway which allows quick access to a number of destinations (including Athens). In short, this all means, that you can settle down in Kalamata ou in any coastal town nearby and explore to your heart's content. Renting a car would be a good idea here. Lastly, near Kalamata you will find one of Greece's finest resorts, the Costa Navarino, for those of you keen on spending a bit more for luxury, golf, gastronomy, and golden beaches.
5. Volos: What a place to be! This coastal town is located in Central Greece, a four-hour drive from Athens. Besides offering the food and drink lover plenty to discover, Volos is located at the foot of one of the country's most-traveled-to mountains: Pelion – a tiny heaven on earth. Using Volos as a base or a starting point (depending on whether and how much you want to drive) gives you the chance to discover which one of the dozens of small traditional villages on Mt Pelion you would prefer to stay at more. The winding roads up to the villages can be tiring so one idea is to book as you go, or stay in Volos and do day tours.
Escape to Greece with The Greek Vibe monthly Newsletter!
Maria's Tips for Senior Travelers Visiting Greece
✓Travel off season. That means late May and June or late September and October. Greece has beautiful weather as well as sun for at least 300 days a year. Off-season travel to Greece is all about fewer crowds, cheaper prices, better service, and cooler weather.
✓Stay in Athens for two or three days. Book a room at one of the many new boutique hotels in the center and just stroll around the historic center. The archaeological sites, the Acropolis, the dining and catching a film at an open-air cinema or a concert at the ancient Irodion Theater are plenty to keep you happy. Less is more in my view. Besides you can always come back!
✓What's your style? Think about what you want before your trip. Do you want to explore? Then do it alone. Do you want to be taken on special-interest tours (for example focused on art, food, wine, archaeology) without the hassle? Then contact one of the many agencies in Greece offering specially catered day tours. Do you just want to chill out by the beach? Then book a room at a seaside hotel in a small island town. Do you want a hotel, room, trailer, tent, cruise?
💡| Insider tip: If you're visiting Athens, now is the perfect time to book a Greek island cruise. Do find a specialized cruise agent. I can't stress this enough. Travel agents who specialize in cruise travel cannot only find the cruise offering exactly what you're looking for, they can also get you discounts and prepare an exciting program of activities on board and at destinations. That said, I highly recommend The Greek Vibe partner, Athens-based cruise agency allcruises.gr These folks – Eleni and Michalis – have been doing this for two decades. Plus they have a fresh outlook and a passion for cruise travel. Contact them and tell them Maria from The Greek Vibe sent you. You won't regret it.
✓Plan ahead: Arrange your trip ahead and check out airline loyalty programs and discounts at accommodation facilities, and also make sure to redeem points earned on your credit cards. Now is the time. Due to the coronavirus pandemic, companies are lowering prices.
✓Getting around… Most Greek ferry operators offer discounts for senior travelers. You can check out info here.
✓Public transport in Greece is also cheaper for the over-65s. Check out Athens transport rates here.
✓Taxis in Greece are also safe and not expensive compared to other European cities. And sometimes it's a good idea to just take a cab and avoid the hassle. Rates come to about €38 from Athens to the airport (or vice versa) and about €9-11 for a 5km ride. Note that after midnight the rates nearly double. We do not tip taxi drivers in Greece, and it's a good idea to "remind" the driver that you will be wanting a receipt. If you plan on paying by credit card, ask ahead. Although it is obligatory for taxis to have a POS device installed, some drivers tell foreigners they don't have one.
✓Go local… If using a credit or debit card for transactions, make sure before your trip (contact your dealer) that there are no foreign transaction fees. When you do decide to use a card to withdraw cash or pay in shops, at restaurants or hotels, you will be given the option to pay in your currency (which may be dollars or pounds) or local currency. Choose the local currency.
✓ Don't forget to buy… local food products depending on the destination and choose locally-made souvenirs for your friends and family at home. Beautiful items "Made in Greece" can go a long way towards boosting local economies and offering incentives for the younger generations to stay put.
✓ Ask, ask and ask again: Don't be afraid to ask the locals – the receptionist, the baker, the bus driver, a waiter, the taxi driver, university students – about happenings in or around town, where to eat, what to see, what to taste. I can't say this often enough: it's the best way to discover a destination, because everyone of us is proud of our homes and will always have something to suggest.
---
These are some of the trusted partners I use when I travel in Greece and abroad.
*The Greek Vibe may receive commissions on purchases made through affiliates and partner links. Clicking affiliate or partner links comes at no additional cost to you but goes a long way in supporting our work.
---
Enjoy this Post? Share and Pin it!