Summer is finally here after a long, dreary and scary winter full of fear and despair. And what we all need right now is to basically do absolutely nothing. I can easily imagine myself lounging on a sunbed, sipping a colorful cocktail as I watch one by one the Greek islands go by, taking in the fresh sea breeze and enjoying the calming effect of the eternal Greek blue.
Well guess what. Taking a cruise of the Greek islands couldn't be easier this year. Why? Because for the first time a traveler from abroad can take a cruise right out of Athens. The idea is called "homeporting" and what it basically means is that cruise companies are calling Greece home for this year and very likely next.
How does that affect you? Ease. You can come to Athens, enjoy a city break for two or three nights, which I highly recommend, and then set off on a dream cruise of the Greek islands.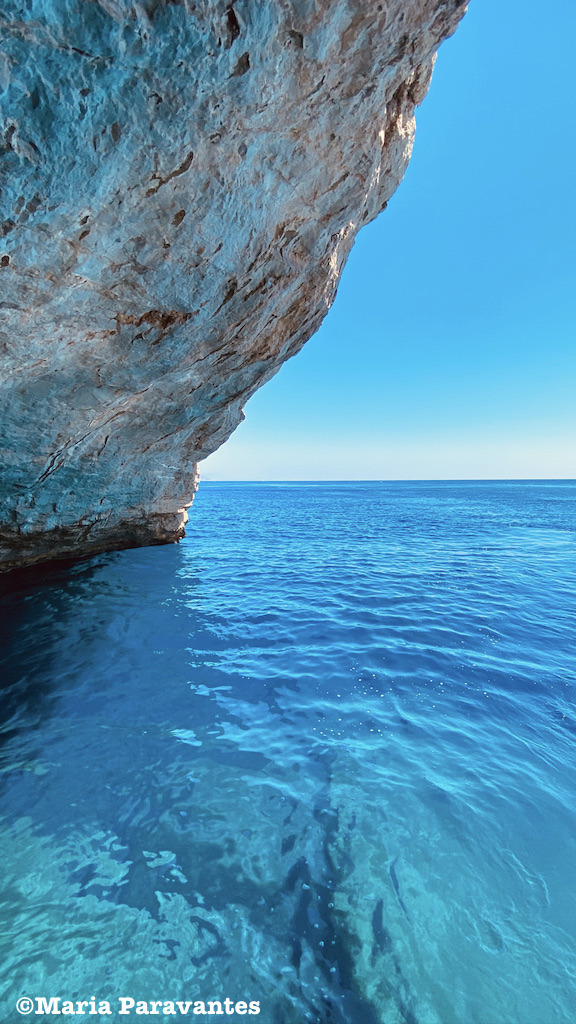 You also have much more choice this year. Besides traditional stopovers such as Santorini, Rhodes, Crete, Mykonos, Patmos, and Katakolon (to visit Ancient Olympia, where the first Olympic Games were held in antiquity), this year cruise ships will be sailing to the Peloponnese dropping anchor at Nafplion, the country's first capital, or Gytheio, in the Mani peninsula. Hitting the Ionian isles of Corfu and everyone's favorite Zakynthos with its famous shipwreck and turqiose waters. The Cyclades islands of Syros, Milos and Paros. The mainland Greece port towns of Volos and Kavala. The pocket-sized, car-free Saronic isle of Spetses, and of course, Skiathos. Ships will also be traveling to destinations in Cyprus.
And guess what. Though many of us think of cruises as a luxury travel experience, we're wrong. No doubt about it, there are cruise itineraries that may be pricey offering lots of lavishness like your own private balcony literally hanging over the water as the boat slides its way to the islands, but there are many types of cruises out there. Not only in terms of cost but also size of ship, lifestyle focus, travel interest, and much more.
Why take a cruise, you ask? To be honest, I too was not very keen on cruise travel a couple years back. Always thought it was more for senior citizens who were just too tired to travel. But after a going on a short voyage of the Greek islands a few years back, I changed my mind. The trip was very different to what I had expected. And in the end, I really enjoyed it and plan on doing it again.
Why Take a Cruise of the Greek Isles
1) First of all, yes, I lounged all day on a sunbed listening to music, getting a tan, enjoying a drink and meeting people, which for me is the best part.
2) It was easy. Can't stress that enough. I had nothing to think about. Everything is planned for you onboard and at stops with shore excursions.
3) I had a chance to see several Greek islands in one go giving me the time and knowhow to decide which ones I want to visit again in the future. This is how I changed my mind about traveling with organized groups as well. You're basically carefree, no worries about waiting in lines, booking, prices, etc.
4) It reminded me of the excitement I felt when I used to watch The Love Boat as a kid in Chicago: deep winter outside, dreams of sea, sun and fun on TV. Now it's real and it's affordable.
Escape to Greece with The Greek Vibe monthly Newsletter!
Taking a Cruise in Greece: Maria's Tips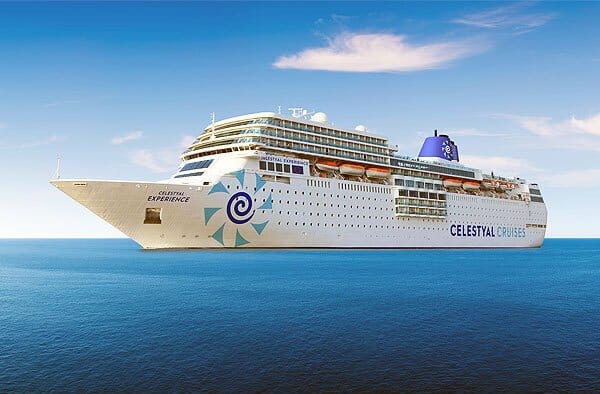 – Set a budget – know how much you want to spend. Greece is hosting this year all types of cruises – mainstream, luxury, ultra-luxury, or smaller vessels for your cruise experience.
– Big or small? Are you interested in a small cruise ship that can offer exclusivity and is more flexible allowing you to visit off-the-beaten-track Greek islands or do you want the big, luxury liner which has everything from its own casino and theater(s) to gym and pools?
– Chose your itinerary. Think number of days, destinations, and whether you want to start your cruise from Piraeus port (Athens) or from a smaller island port after a few days there? Do you want to do the popular stopovers or are you looking for a trip away from the mainstream.
– Make sure to check the shore excursions available and plan early. Due to health and safety protocols this year, it's better you do things the safe way.
– This year due to the Covid situation, you may opt to take a vaccinated-only cruise. Make sure to ask before.
– It goes without saying, that mask-wearing and social distancing are what we do this year for us and for others and for a future without these.
What You Need to Know About Cruising from Greece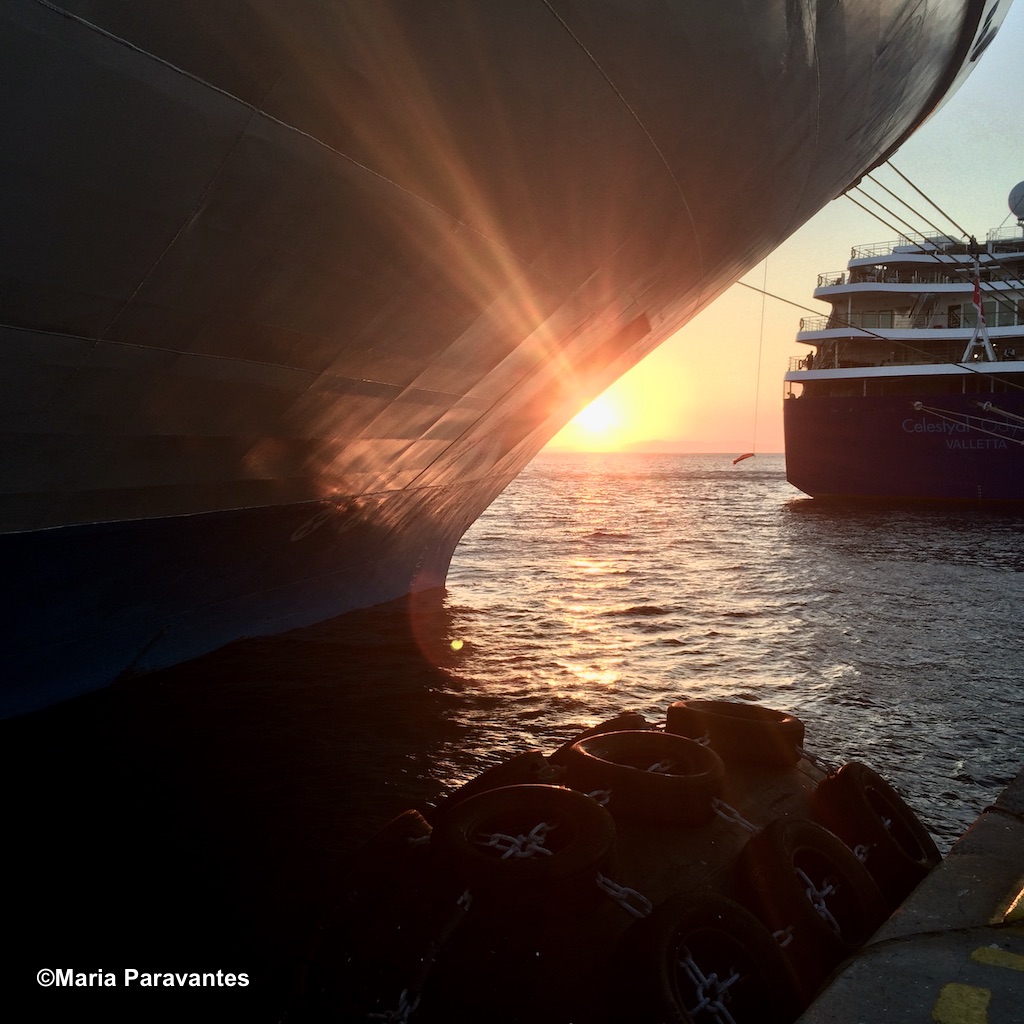 These are new times for travel but like previous decades, holidays always were about adventure and the unknown. For me personally, that's what makes traveling a rewarding experience: it takes you out of your comfort zone and into a different way of doing things. That's why in Greek the word "diakopes" (holidays) means "stopping". So we stop what we usually do and just chill.
This year may be the best time to take a cruise. It's cheaper and it's safer given that you're in a controlled environment and that cruise companies cannot afford to go lax on health and safety. What's more, they already have very stringent regulations in place having this year added extra layers of protection, so they know what they're doing.
Before you board:
-Have your health papers in hand. This could be a vaccination certificate indicating that you completed both vaccine doses 14 days prior to your voyage; a negative PCR test result taken 72 hours before embarkation; or a Covid-19 recovery certificate.
-Your temperature will be taken before boarding
On Board
-Crews on board have been vaccinated.
-Passengers and crew will be required to wear masks in all public spaces (unless it's a vaccinated-only cruise. Check with the company).
-Besides at arrival or during departure, testing on passengers will be conducted regularly during the cruise.
-No self-serve this year. You can eat only served meals at the ship's dozens of restaurants and enjoy drinks at the bars. You can also participate in cultural activities and sports on board as well as enjoy onboard amenities.
-Ships will be sailing at reduced capacity, which means that there will be much more room on board to enable social distancing.
-All ships are equipped with medical care units while doctors will be available on board at all times.
-Some companies may offer testing on board for returning passengers.
Visiting Destinations
Most cruise companies are allowing passengers to disembark at ports and have arranged in collaboration with local vendors and services providers excursions to various sites. Plan your shore excursions ahead. Have your mask and hand gels ready. Avoid fear-mongering chit-chat at all costs.
Enjoy the ride! And remember… cruising is all about "Love, exciting and new… It's an open smile on a friendly shore".
---
?I end today's post with a 1982 song that says it best: "Krouaziera Tha Se Pao" (I'll Take You on a Cruise) "because I care and love you, just the two of us…" performed by Greek songsmith Vangelis Germanos.
Enjoy!