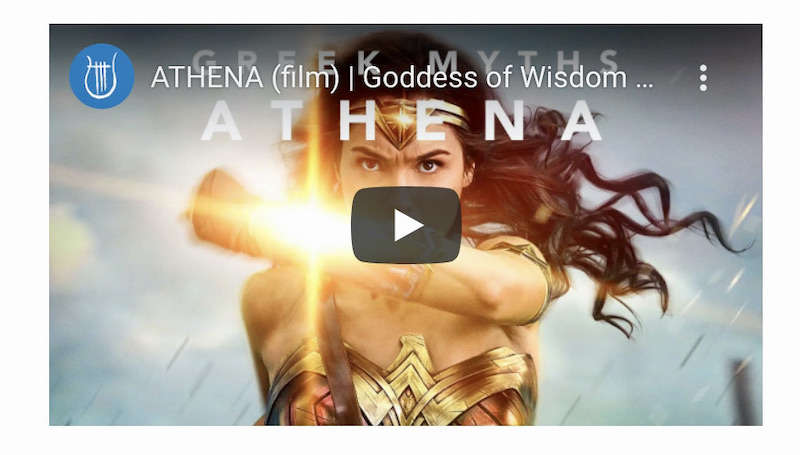 Does Greek mythology and history intrigue you? Are you a teacher and want to get your students interested? Well look no further: Lance Hewison and his Tiny Epics make Greek history and myth exciting, fun, and easy to digest.
So why is this (almost) 40-year-old American artist born in Dallas, Texas, with studies in the fine arts, now living in Germany and creating videos about Greece's mythical figures?
Spurred by Covid into Creativity

Well, there isn't only the dark side to Covid-19. For sure it inspired millions of people across the globe to reframe and do something that matters more. One such person is Lance, who decided in the midst of the pandemic madness to set up his own YouTube channel featuring short videos about what he loves most: Greek history, art, mythology, and archaeology.
Lance's Tiny Epics are just that: brief 9- to 15-minute videos telling the tales of the playful and often spiteful Greek gods. I admit his videos caught my attention (which is near to impossible nowadays in my chaotic wired-up reality), and so I decided to reach out and invite him as a guest in The Greek Vibe's Touched by Greece series.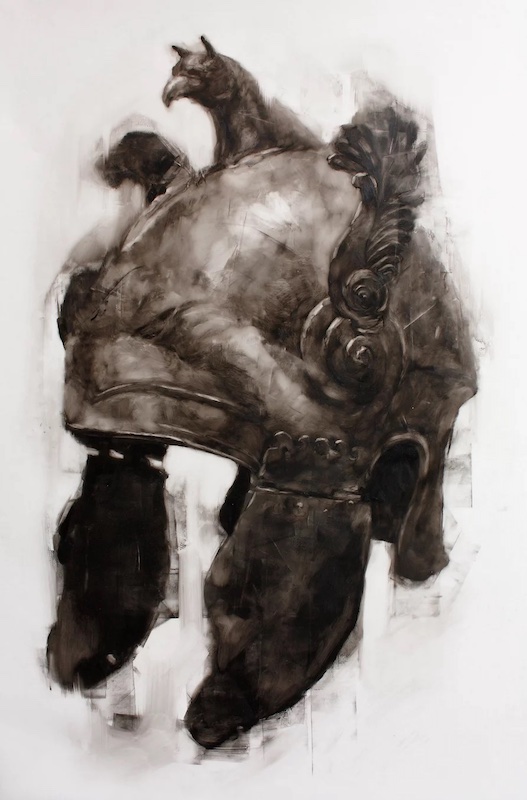 Besides his Tiny Epics page, Lance is a gifted portraitist who has gone from San Francisco to Berlin and London and seen his stunning artwork exhibited in the John Pence and Thomas and Paul galleries.
But he still loves Greece and everything about it: the food, the people, the places, and of course, the history… and all these come to life in his 20 or so videos. What won me over were the graphics, the titbits of history and art, and most of all the storytelling: which is carried out in a relaxed tone as stories should be told and not the TikTok crazy speeds we've become accustomed to these days.
Learn about Zeus, Athena, Apollo, the Minoan Civilization on Crete, the mysteries of Mycenae in minutes and in detail. He even recommends good reads on these subjects.
Touched by Greece!
Guests and friends tell us how they've been 'Touched by Greece'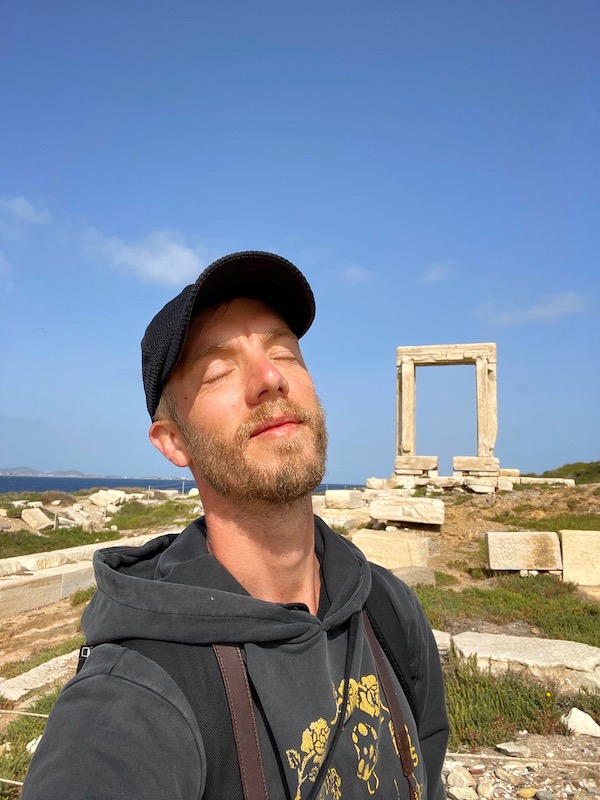 1) How were you 'touched by Greece'?
A visit to Greece in 2018 touched me so deeply that I later decided to create Tiny Epics, a YouTube channel in which I share my love for Greece with the world. My paintings are often inspired by Greece as well.
2) What does Greece mean to you?
Greece means making friends wherever I go. It also means rich history, charming whitewashed villages, hiking from sunset to sundown, the Aegean Sea, and savoring the best food on the planet.
3) Your favorite place in Greece?
Currently it's the Cyclades. I fell in love with both Syros and Naxos during my latest Greek adventure this past spring. Someday, I hope to live out there on one of the islands.
---
☞Check out Lance Hewison's videos on his Tiny Epics – Myth & History YouTube page here. You can also find him on his webpage here and his fine art here.
Escape to Greece with The Greek Vibe monthly Newsletter!