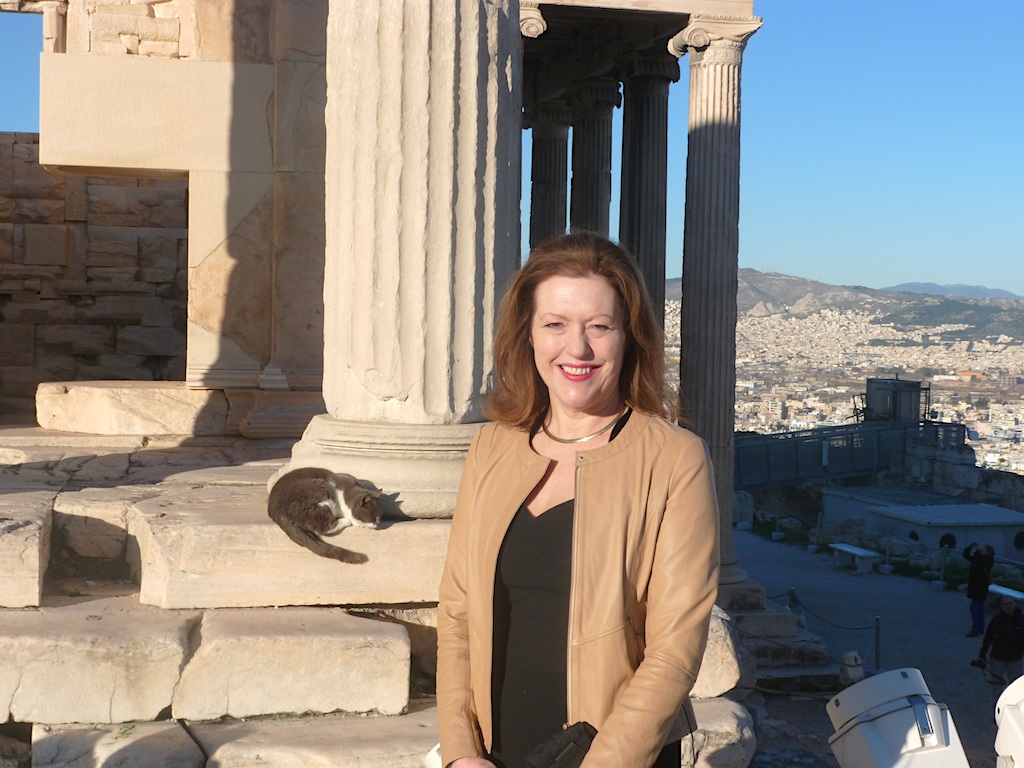 Where does one even begin to describe Edith Hall and her relationship with Greece. This classical scholar may have been born in Birmingham, but Ancient Greece has been her spiritual home and the source of much of her admirable work.
Edith has spent most of her life studying and writing about Ancient Greece and sharing her precious and vast knowledge with her lucky students and the world.
Besides having written over 30 books on ancient Greece and Rome, Edith also offers theater companies insight into ancient works and authors. She actually co-founded the Archive of Performances of Greek & Roman Drama – an Oxford University-based research project which investigates the performance of ancient texts in any medium and period. She has also campaigned to expand access to classical subjects in British secondary schools because she says "they are intellectually enriching". She appears on radio and television and she even teaches Greek for free to London pensioners.
Dazzled by Ancient Greece
"As a small child, I fell in love with Greek myths; as a teenager I was dazzled by ancient Greek theatre; as an adult I have tried to become a practicing Aristotelian Virtue Ethicist," she tells The Greek Vibe.
And indeed one look at her CV and you'll be convinced that she's is firmly on the path to what Aristotle described a life in "areti" – or actions aimed at attaining excellence.
Edith won the Erasmus Medal of the European Academy and holds an Honorary Doctorate from Athens University. She is currently a professor of Classics at Durham University and has held posts at King's College London, Cambridge, Oxford, Reading and Royal Holloway, as well as visiting positions at Notre Dame, Swarthmore, Northwestern, Leiden, and Erfurt. If that's not excellence then what is?
The Parthenon Sculptures Will One Day Go Home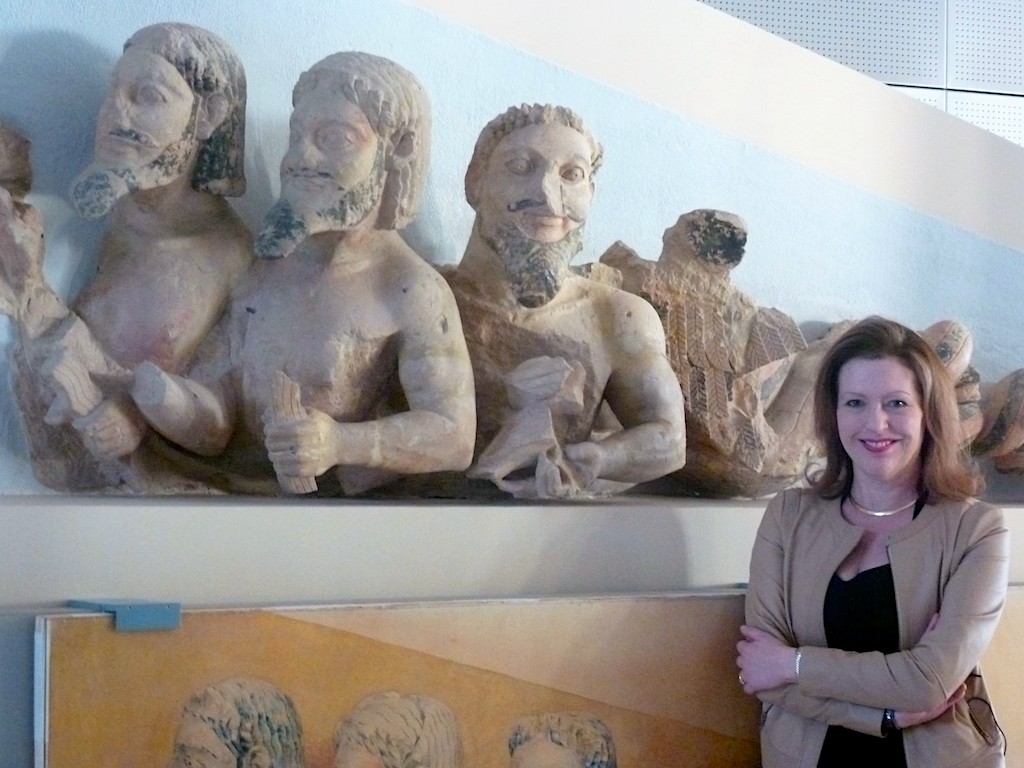 Aristotle, of course, also speaks of the virtues of prudence, moderation, courage, and justice – the qualities behind her role as a member of the British Committee for the Reunification of the Parthenon Marbles (BCRPM), an association campaigning for the return of the Marbles to Athens, where they belong.
►To make a very long and sad story short: British diplomat Lord Elgin, seeking to decorate his home in Scotland, illegally removed – or better yet, tore off – the Greek sculptures from the Parthenon frieze causing irreparable damage to the Acropolis in the process and sold them to the British Museum, where they have been on show ever since as its top attraction. As of late, efforts have been made to repatriate the art works to Greece and to the Acropolis, an UNESCO World Heritage site, but the British Museum refuses.
When I asked Edith if she believes the Greek sculptures will ever be returned to Greece, she said:
"I do believe that the Parthenon sculptures will one day go home. Times are changing. I have great faith in our youngest generation of adults today to right the wrongs done by the age of North European supremacism,".
I close today's interview with the essence of Greece's 'touch' on Edith: "All my life I have regarded swimming in the Aegean a spiritual experience. I can't wait to return to Greece," she says, and yes, Greek waters are ready to welcome her next month.
Escape to Greece with The Greek Vibe monthly Newsletter!
Touched by Greece!
Guests and friends tell us how they've been 'Touched by Greece'
1) How were you 'touched by Greece'?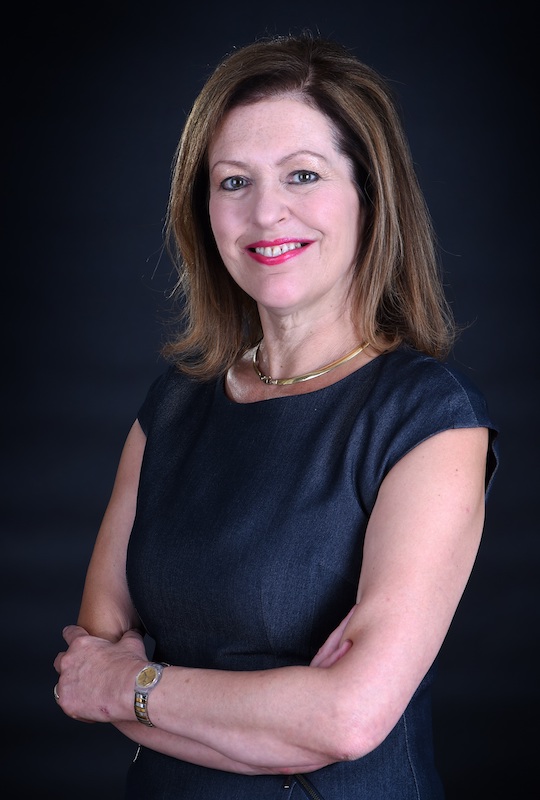 ✒The beauty, candor, humor and resilience of Ancient Greek literature and the modern Greek people never cease to impress me. When I speak Greek, I feel like a different person — more honest and funnier. Greece offers me a different mental space to operate in, and is surely the best place for a holiday and a festivity in the world.
2) What does Greece mean to you?
✒I have spent much of my working life thinking about ancient Greek art, thought and literature, and have been lucky enough to make a living out of what is actually a private passion.
3) Your favorite place in Greece?
✒*Rhamnous, the best preserved ancient Athenian deme, which I visited with two of my best Greek friends, Leonidas and George, last summer. The atmosphere is incredible: one gets a real sense of everyday life in an ancient community. The views awe-inspiring.
*Rhamnous was an ancient Greek settlement of strategic importance located on the Attica coast, some 55km northeast of Athens overlooking the Euripus Strait which separates Evia island from mainland Greece. It was home to the most important sanctuary of Nemesis – also known as Rhamnousia, who was the goddess of divine retribution.
The BCRPM and much of the world now support the return of the Parthenon Marbles to Athens and are constantly raising awareness on the issue. Other committee supporters include George Clooney, Victoria Hislop, Bill Murray, former US president Bill Clinton, Prince Charles, Judi Dench, Vanessa Redgrave, Ian McKellen, Emma Thompson and Julie Christie.
☞Have a passion for ancient Greece? Then Professor Edith Hall's books are a must-read or make a perfect gift. Aristotle's Way here, Introducing the Ancient Greeks here, Adventures with Iphigenia in Tauris here, Greek Tragedy: Suffering Under the Sun here and The Return of Ulysses: A Cultural History of Homer's Odyssey here. Keep up to date with Edith on her own site here.