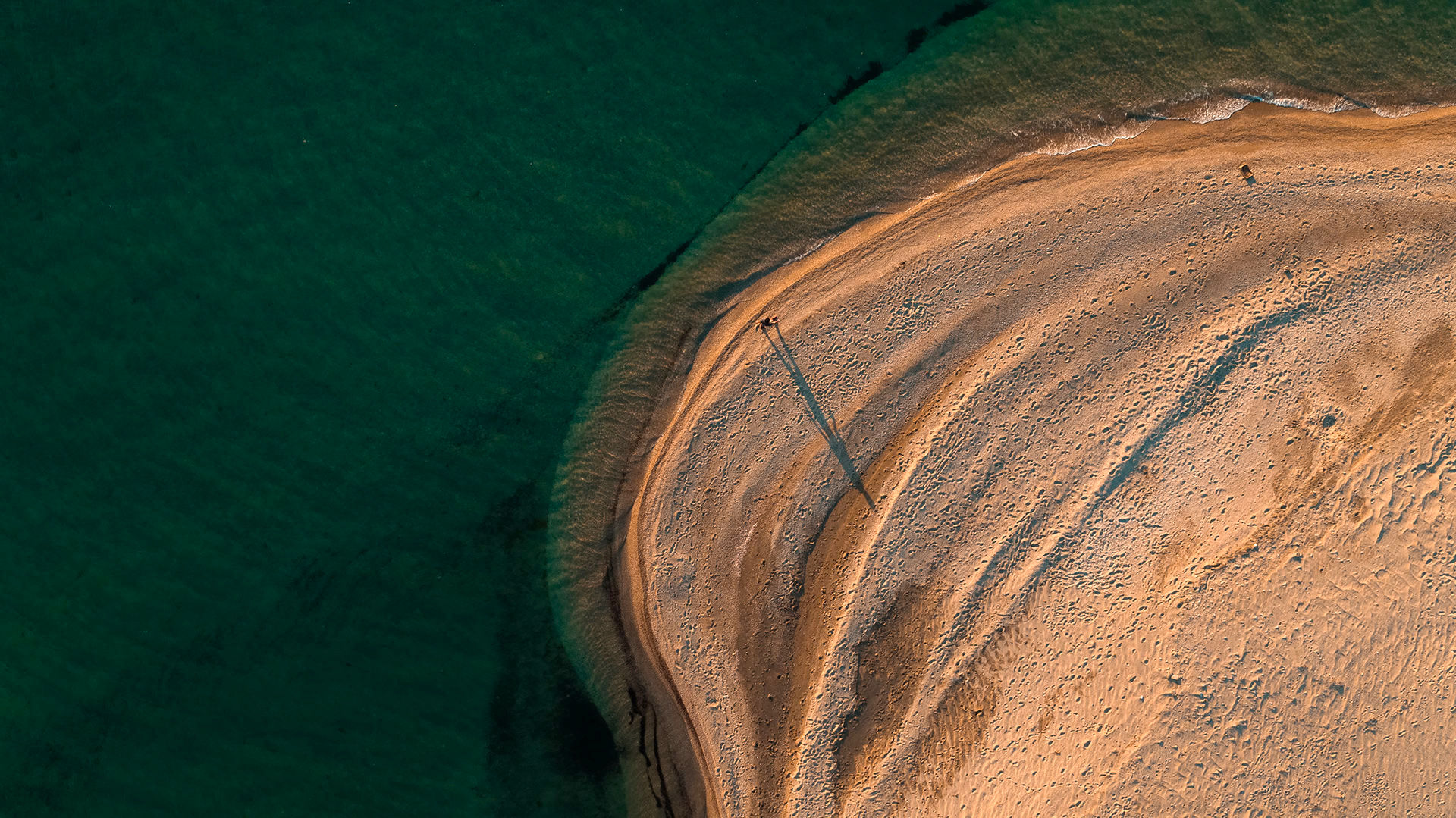 What brings one from the snowy Alps to the shores of Evia island in Greece? Two extra vacation days after an invigorating sailing trip of the Greek isles. That's exactly how Christoph Werr and his partner Anna made their way to Evia (or Euboea), Greece's second largest island after Crete and an hour or so drive from Athens.
But two great days later, Christoph and Anna realized that they needed much more time to discover the secrets of this Greek island and so they decided to come back again (and again). They've actually visited Greece a dozen times already.
It was only in 2021 after Covid-19 put a stop to all their plans to move house that they decided to rent an Airbnb on Evia and spend some time there.
"There was perfect Internet which was important for me because although retired I still work," says Christoph, who has spent 50 years of his precious life as a printer, photographer, copywriter and graphic designer. At some point he combined all his experience and talents and set up his own advertising agency.
As an astute photographer, Christoph has that special eye for beauty, a beauty he discovered on Evia.
"While planning for our second trip to the island, we discovered there were no books about it," he says, "so I thought what a nice challenge for me, together with my partner, to make a book about Evia."
And so he did. And what a book it is! As a Greek reading Euboea: The Greek Island to Discover, I felt a deep sense of pride and was touched to see that a traveler from Austria captured so poetically the magnificence of Greece.
The hardcover features all of Evia "from north to south and from west to east", says Christoph, and also includes the neighboring island of Skyros.
"We present in the book Evia as we experienced it," Christoph and Anna tell me, explaining that they did all their exploring on foot, by bike and car, and swimming. After their daily adventures, they would relax in the evening adding more of their Evia experiences to the layout of the book.
Evia Fires and The Chance to Change
Euboea: The Greek Island to Discover is more than just a coffee table book (and a great gift idea, by the way) with stunning photos. It comes at a crucial time for the once lush island.
In the summer of 2021, Evia was ravaged (again) in one of its most devastating fires. For days, acres of the Greek island's wild forests burned and together the wealth of flora and fauna that had sustained islanders for decades. Evia's beekeepers, dry fig and pine resin producers saw their life's work go up in flames.
"We were shocked when we heard about the fires on our way back to Austria," said Christoph, who by then had already completed the book.
"For us Evia and Greece are about an easy life in nature," Christoph tells me, adding that soon after the fires he returned to the island and spent two weeks visiting locations he had included in his book cross-checking so that there were no photos of places that had been reduced to ashes.
"I want this book to help those making plans for the island's regeneration," said Christoph, who is also a member of Griechenlandhilfe, a nonprofit organization made up of volunteers from Austria, Germany and Greece supplying Greek hospitals and social institutions with urgently needed relief supplies.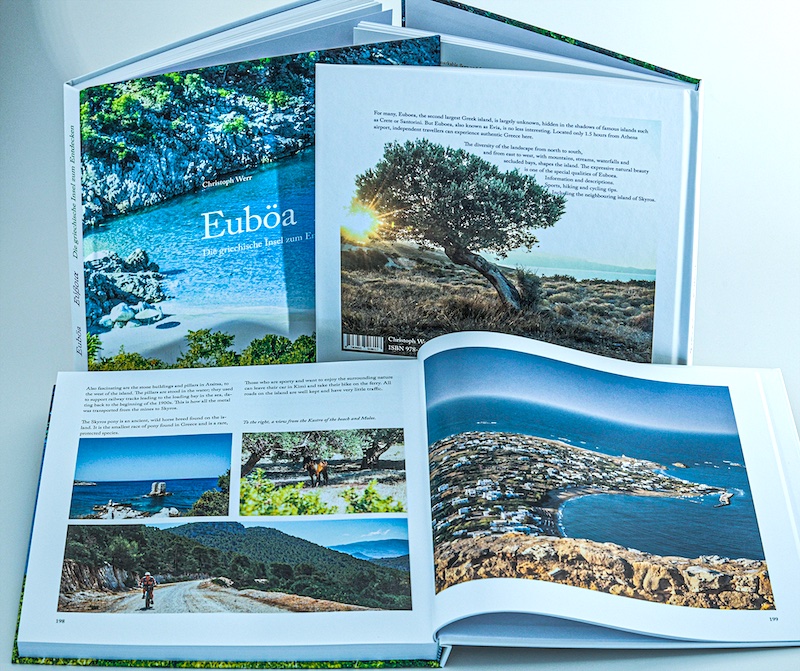 Christoph actually used the word "kick start" referring to the actions that should focus on setting the foundations for a slow tourism model on the island that will "keep things natural".
During our discussion, Christoph expressed a grievance. He told me that he had shown Euboea – The Greek Island to Discover to several local tourism and government authorities "but I don't know why there is so little 'official' interest"?
"Evia is a gem, a rare piece of gold," regeneration works should focus on preserving the island's natural habitat and creating a "soft tourism" product instead of turning it into "a source of energy for foreigners", he says, referring to the dozens of massive wind farms that have literally destroyed most of the island's peaks.
Escape to Greece with The Greek Vibe monthly Newsletter!
"The honey meadows should become honey meadows again and the trees should be allowed to generate resin again. Anna and I hope that the book will make a contribution so that many will see what is worth preserving here," he says.
Before I end today's post, I will give you an idea of Christoph and Anna's insight: the book begins with a quote from Agios Porfyrios (Kafsokalyvitis), a monk who was born on Evia in 1906.
What is experience? "A comb you acquire when you have no hair."

But is it not useless? "No, since you may comb other people's hair with it."

Agios Porfyrios
And true to this philosophy, Christoph goes on to say: "This book should serve as inspiration to encourage independent discovery". The 212 pages capturing Evia in 380 photographs still beautiful today even after suffering unspeakable destruction ends with a glorious Greek flag in a field somewhere on the island.
Touched by Greece!
Guests and friends tell us how they've been 'Touched by Greece'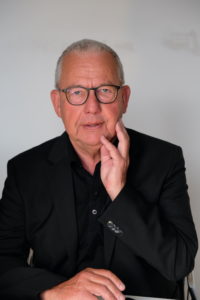 1) How were you 'touched by Greece'?
By its beauty, nature, the people, the way of life.
2) What does Greece mean to you?
People, sea, sailboats, mountains… the 'easy life'.
3) Your favorite place in Greece?
Hard to say! I don't know all of Greece, but I feel particularly good at Stomio Beach near Kymi, but it's just as good at Potami Beach or … oh there are too many places I can think of.
---
☞Grab yourself a Greek craft beer or some wine and sit down with Euboea – The Greek Island to Discover, a wonderful book available in German or English directly from Christoph's page and from several Austrian and German hiking sites and select bookstores. You can also find Christoph on Instagram and YouTube.