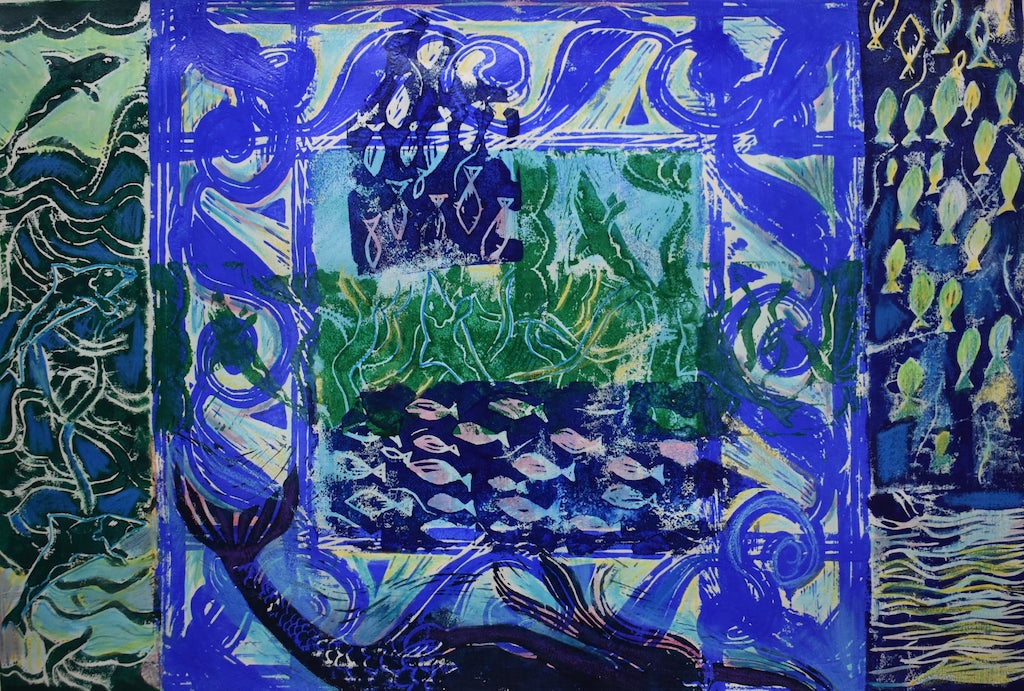 From flower power and Bowie to mermaids and Samos, this Greek born in London may have a long career under her belt as an art critic, journalist, translator and exhibition organizer but it's art for art's sake that best describes her passion.
Friend and former colleague Stella Sevastopoulos has always turned to Greece for inspiration. And though she paints in different styles depending on mood, her art works always 'exude' Greece, its ambiance, its colors, its majesty.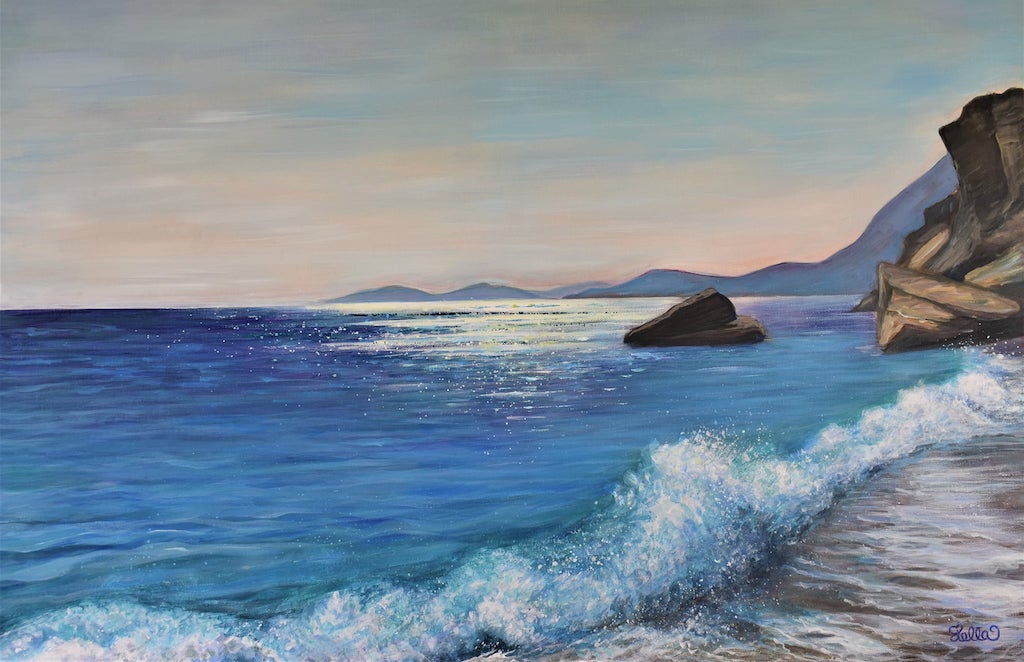 Stella's mixed media painting featured at the top titled "Mermaid Blues" is one of my favorites. Greece is everywhere in this painting, its sky, its seas, its blues. She painted it when she first moved here in 1994, excited by what she saw during her snorkeling sessions. I wonder if she really did see mermaids in the turquoise blue depths of Samos' seas.
Art for Art's Sake
Stella studied art, English literature and history of art in the UK before moving to Athens, where she worked as a journalist covering art, among other things. Both her parents are from the island of Samos, where she spent many of her childhood summers.
For Stella, art has always been a very important part of her life: "because life without art is joyless," she says. But it is only fairly recently that she picked up her paint brushes, set up her easels, thought out her colors, and got down to business… and of course, to what all creators find hardest: exposing herself through her works.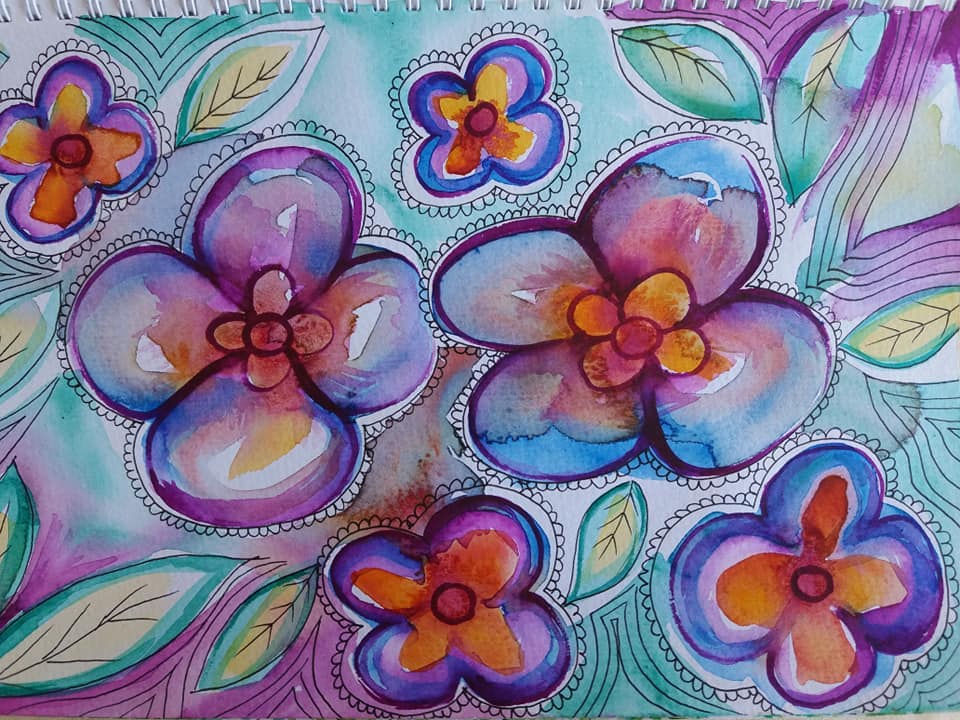 "I finally plucked up the courage to exhibit my work," she says of her first solo exhibition "Greek Inspiration" hosted at avant-garde pharmacy-cum-art & wellness space Placebo in the coastal suburb of Glyfada, where she lives.
Since then, Stella's works have gone on show at dozens of art spaces in Athens including the Art Zone 42, FokiaNou Art Space, Chili Art Gallery, the Tsichritzis Foundation for the Visual Arts in Kifissia.
Even the Covid crisis didn't stop her: besides going online with her art, along with other Diaspora Greeks, she created a work for "The Fight Between Birds and Gods – Swarm Intelligence" – a traveling group show by the National Theater of Northern Greece, which accompanied its performances of Aristophanes' Birds. These artworks can be seen at Thessaloniki's Royal (Vassiliko) Theater.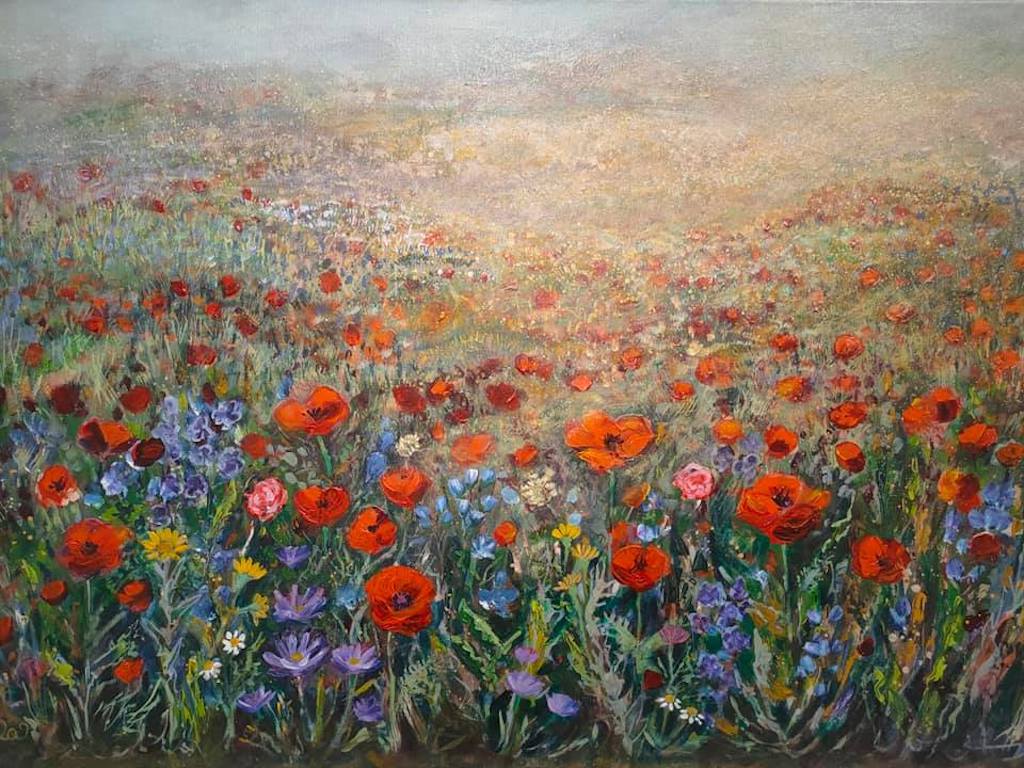 Touched by Greece!
Guests and friends tell us how they've been 'Touched by Greece'
1) How were you 'touched' by Greece'?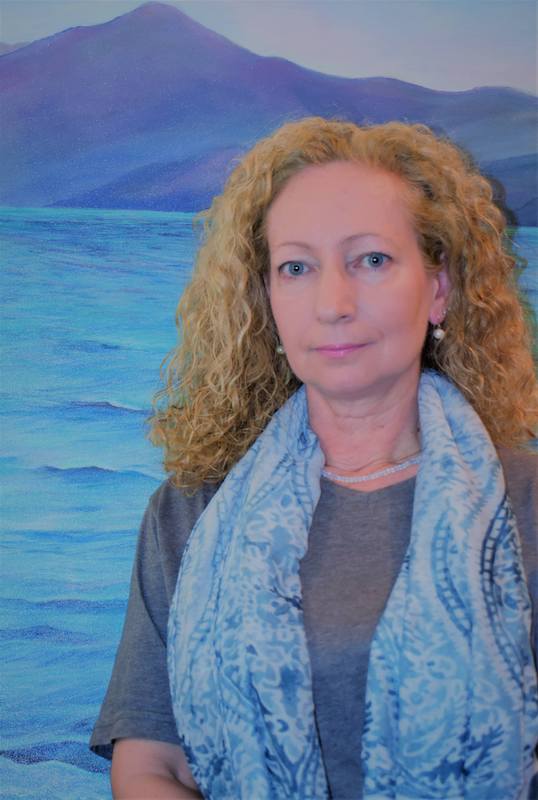 Greek nature's myriads of blues, where sea meets sky, soothe the soul. The dramatic and piercing light that obliterates or reveals all details, fascinates me, as does ancient Greek culture's eternal relevance.
2) What does Greece mean to you?
Greece is a crossroads of East and West, where European logic meets with the 'mystique' of oriental thought processes: a juggler of contemporary aspirations and deep-rooted traditionalism, with a passion for freedom!
3) Your favorite place in Greece?
Gauguin had Tahiti, but I have Samos! From London to Samos every summer as a child, this unique island 'grounded' me, counteracted urbanity's artifice. Its beauty has inspired my art.
---
You can find Stella Sevastopoulos' paintings on her website here and on her site Art Scene Athens. She is also featured in the Saatchi Art online gallery which handpicks emerging artists and rising stars from around the world.
Escape to Greece with The Greek Vibe monthly Newsletter!
---