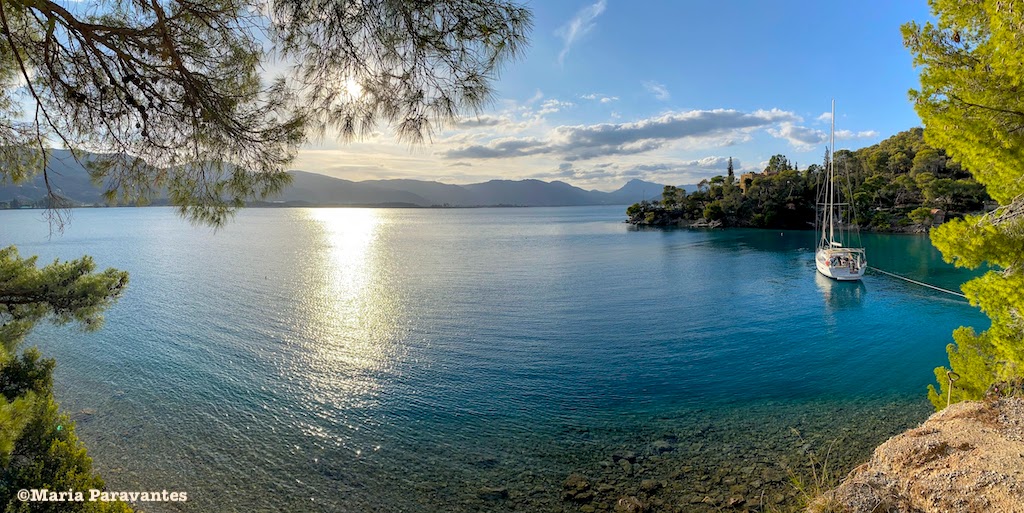 Yes, yes, yes, we all love Greece in the summer. The sexy feel of the sun on our backs, the aroma of grilled octopus in the air, the soothing sound of the waves, the music lingering in the air from the nearby bars. You get the picture. But have you ever thought of visiting Greece in the fall?
Let me give you that picture: wonderfully mild weather, not too hot, not too cold, calm waters that are still warm, crowd-free beaches, peace and quiet, no traffic, low-volume chit-chat at the kafeneio (coffeehouse), and the catch of the day at the one or two operating tavernas where all the locals gather and share their tales.
If this sounds more like you, then visit Greece in October, November and December(added bonus Greek Christmas!). You won't regret it.
I always travel and swim during these three months and believe me this quieter experience of Greece is totally different to the summer. And although it saddens me to say, with global warming showing its teeth, more and more people are planning their holidays off season. And that's great for two reasons: we're burdening cities and towns less and we're getting a more genuine experience of the places we visit.
That said, allow me to suggest the best Greek islands to visit in November, the reasons why you should, and what to expect.
Kefalonia
Kefalonia is undeniably one of the most beautiful islands in Greece, and the reason behind my view is that it combines so many different landscapes and beaches, it has managed to preserve its traditional character, it is large and it is home to a large permanent population which means businesses are open all year round and there are many things to see and do.
Musts: Myrtos Beach, Xi beach, Melissani Cave, Robolla wine, and the food and local sweets.
Weather in November: Just right around 20 degrees Celsius (around 70 degrees F), mild temperatures overall in November, little rain, and sea water temps around the same at 20.6°C.
How to Get There: from Athens to Kefalonia Airport or directly from major European cities. ——Another option is to take the bus from Athens via KTEL intercity services which takes you to a ferry. You can also take the ferry from Kyllini near Patra.
Crete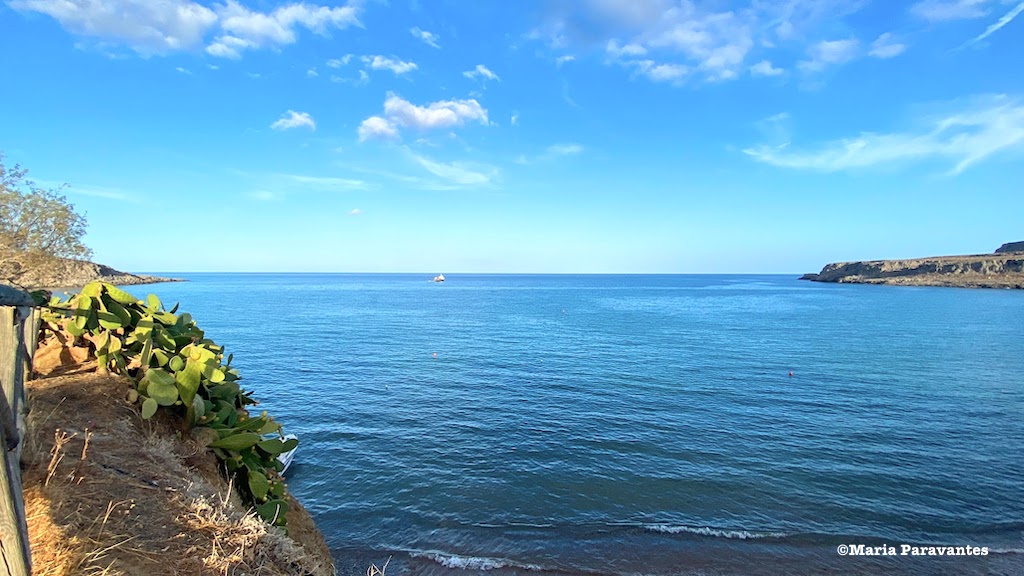 Where do I even begin to describe Crete. In one word: blessed. The largest Greek island is also the southernmost island so it has the warmest weather all year round. If there's one place in Greece where you'll definitely find what you're dreaming of, Crete is it. The ultimate beaches for every taste, local traditions and music, luxury stays or all-inclusive resorts – if that's your thing – mountain eco-retreats, tranquil villages by the sea. What more could you ask for. I always tell readers, just do Crete. I've been there over and over again and still haven't seen it all.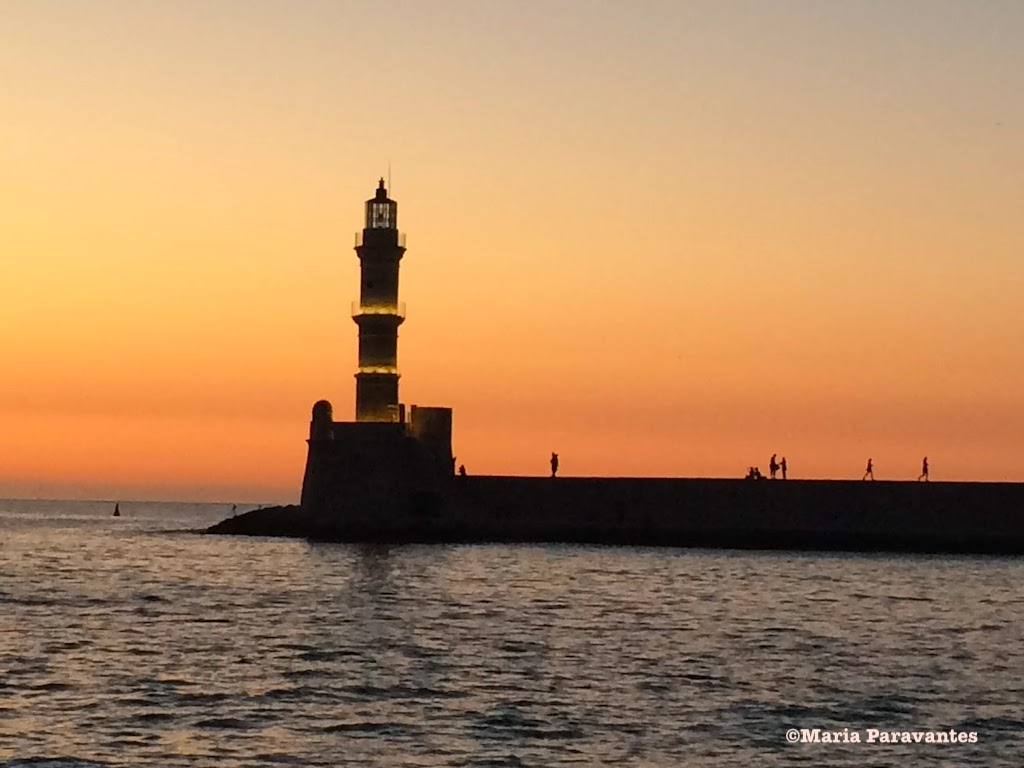 Weather in November: Perfect. Ideal for the adventure lovers who want to hike Crete's many gorges like the one in Samaria; sea and sun lovers, or for those of you keen on visiting the dozens of very significant ancient sites like the Palace of Knossos, the Minoan Palace of Zakros or Phaistos. Expect little rain and temperatures around 22-20 °C or around 70F. Sea water temps at around 20°C (70F) particularly in the south.
How to Get There: From Athens to one of Crete's airports in Chania or Heraklion depending on where you'll be staying or take the night ferry from Piraeus.
Musts: the Palace of Knossos, the Venetian Harbor in Chania, Anogia village, definitely a tour of southern Crete, the Sitia Geopark, Balos, Falarsana, Fragokastello, Seitan Limani, the food (simply the best), the honey, the dancing, the beaches.
Escape to Greece with The Greek Vibe monthly Newsletter!
Aegina – Agistri
A pair of underrated islands very close to Athens, which I also recommend you visit if you're in the Greek capital and are short of time. In addition to the local ways which are alive and well in Aegina thanks to its many permanent residents, many of them artists, a visit to the beautifully preserved ancient Temple of Aphaia is well worth it. Aegina has some really nice beaches with turquoise waters and life in the town is the closest you'll get to genuine Greece. Make sure to visit neighboring Agistri too – a 15-minute boat ride. You can literally discover the whole island on foot.
Weather in November: Pleasant all year round. And thanks to both islands' location near mainland Greece, they enjoy mild temperatures around 21-22°C or 71F with waters in the same range and bays protected from the winds.
How to Get There: From the port of Piraeus in under an hour by ferry or by high speed in 20 minutes. There are also regular day boats from Aegina to Agistri.
Musts: The Temple of Aphaia which is thousands of years old, the medieval settlement in Paliochora, the monastery of Agios Nektarios, the healing waters in Souvala, try and buy the island's famous nut the Aegina pistachio, and enjoy a meze with some ouzo on the port.
Poros
Small and sweet, this Greek isle has a very romantic vintage feel to it, a handful of nice sandy beaches and secret coves, a beautiful seafront to enjoy lunch or dinner, and ideal for those of you who like doing everything on foot or by bike. No need for a car here. Many permanent residents here to mainly because it's minutes away from the mainland.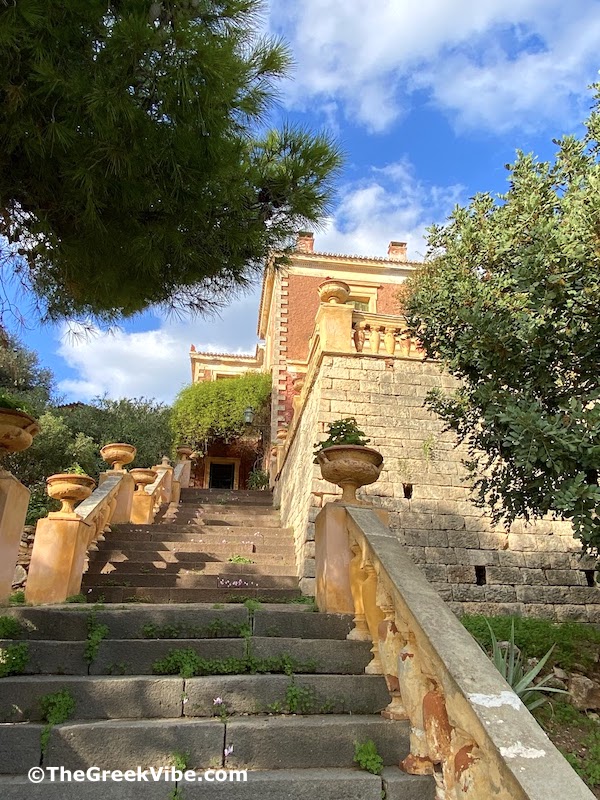 Weather in November: Poros enjoys mild temperatures, making it an ideal destination for exploring historic sites and taking leisurely strolls. Expect temperatures around 21-23°C (70F), warm water and a random shower.
How to Get There: By ferry from the port of Piraeus about ——or by car in an hour and 15 minutes and once you get to Galatas on the mainland in the Peloponnese, a 10-minute ferry ride. You could always choose a mini-cruise out of Athens to Poros, which also includes Hydra (Leonard Cohen's favorite isle – he actually had a holiday home there) and Aegina (see above).
Musts: Definitely visit Love Bay, hop over to the mainland and visit the "Lemonodasos" (Lemon Tree Forest) and you'll see (and smell) why it inspired poets and writers. Stroll through the well-preserved Hora, visit the monastery of Zoodochou Pigis (which means Lifegiving Source), and explore the site where a sanctuary to the Greek god of the sea, Poseidon, once stood.
Syros
Syros, the capital of Cyclades islands complex, is a perfect escape in the fall and winter and during Easter. It is one of the few islands together with Tinos that is home to a large Catholic community. This is where Markos Vamvakaris, the 'father of the rebetiko' or Greek blues, was born and composed his songs. Syros today is a lively center of the arts, sports, music, animation and theater running dozens of cultural programs and festivals all year round and is very proud of its La Scala-inspired grand theater. It was on this island where Greece's first shipyard operated. Unlike its surrounding white-washed Cyclades isles like Tinos and Mykonos, Syros is very stately and this is due to its active role in the 1821 War of Independence as well as to the wealth of its tradesmen. The lower part of Ermoupoli features a theater-like setting complete with magnificent mansions overlooking the harbor.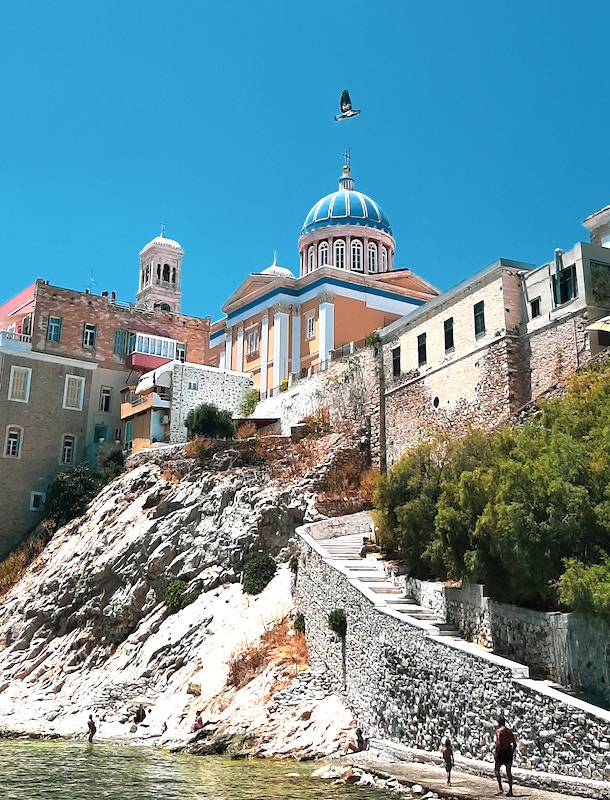 Weather in November: Syros also enjoys great weather in November with temps around 21-22°C (or 71F) and warm waters making it a great time to explore its culture and history.
How to Get There: You can reach Syros by ferry from the port of Piraeus (2 hours and 20 minutes) and from Rafina (about 2 hours).
Musts: The lower part or Ermoupoli – the capital – and its splendid mansions overlooking the harbor and the upper part – Ano Syros – this is closer to the Greek islands you all know with narrow paths and a Medieval aura. The Apollo Theater, the Catholic St George's Cathedral, the Church of Saint John, City Hall. Buy loukoumi and halvadopita sweets and San Michali cheese.
Tinos
Another underrated Greek island home to some of the best preserved villages and architecture in the Cyclades is Tinos. Amazing beaches for every taste and weather condition, the finest food and wine in the Cyclades, lots of art. The island's marble craft is listed on UNESCO's protected world heritage list, locally-made sweets to die for. Here too, there are both Catholic and Orthodox communities and dozens of chapels and monasteries.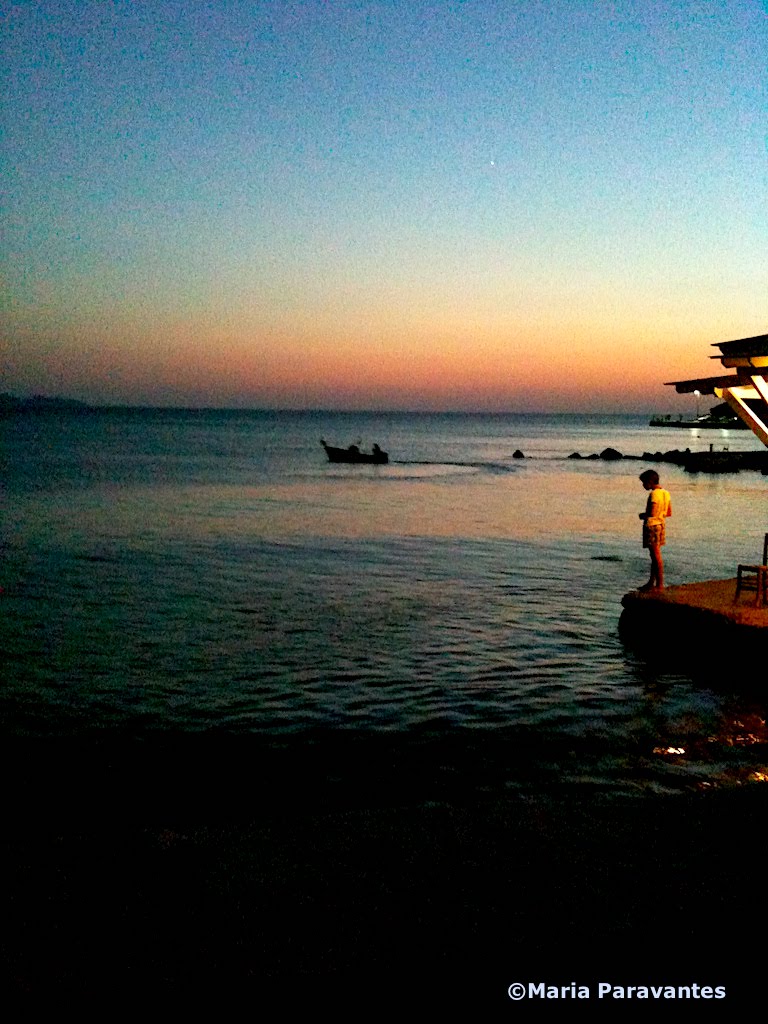 Weather in November: The weather on Tinos is a bit unpredictable. In the summer its winds are gusty but in the winter they die down. Temperatures in November are pleasant around 20°C or 70F and the waters from 15-20°C depending on the beach and time of day.
How to Get There: Travel to Tinos by ferry from Piraeus port – a 5-hour trip – or from Rafina about 1.50 minutes with a high-speed ferry or 4 hours with the regular ferry. You will need to drive or take the bus to Rafina which takes about 45 minutes to an hour.
Musts: The Church of Panagia Evangelistria or "Megalocharis" (The Gift Giving), the villages of Pyrgos for its marble art, the village of Volax right out of a science fiction film, the catholic church in Ktikados, Kardiani and Isternia villages, Kechrvouni Monastery, the Museums of Tinian Artists (Panormos), the Marble Crafts Museum (Pyrgos), the Tsoklis contemporary art museum, Pachia Ammos and Agios Fokas beaches, ouzo at Panormos, the soft white cheese (hard to find, ask around), the food, and the "amygdalota" sweets from Halaris!
Lefkada
Lefkada is a low key island with some of the country's finest beaches and ideal for sailing lovers. The special thing about Lefkada is that you can get there by car thanks a floating pontoon (bridge) which connects it to the Akarnania mainland. Cool!
Weather in November: Lefkada has nice weather in November and no winds, making it a great choice for sailing, swimming and outdoor activities.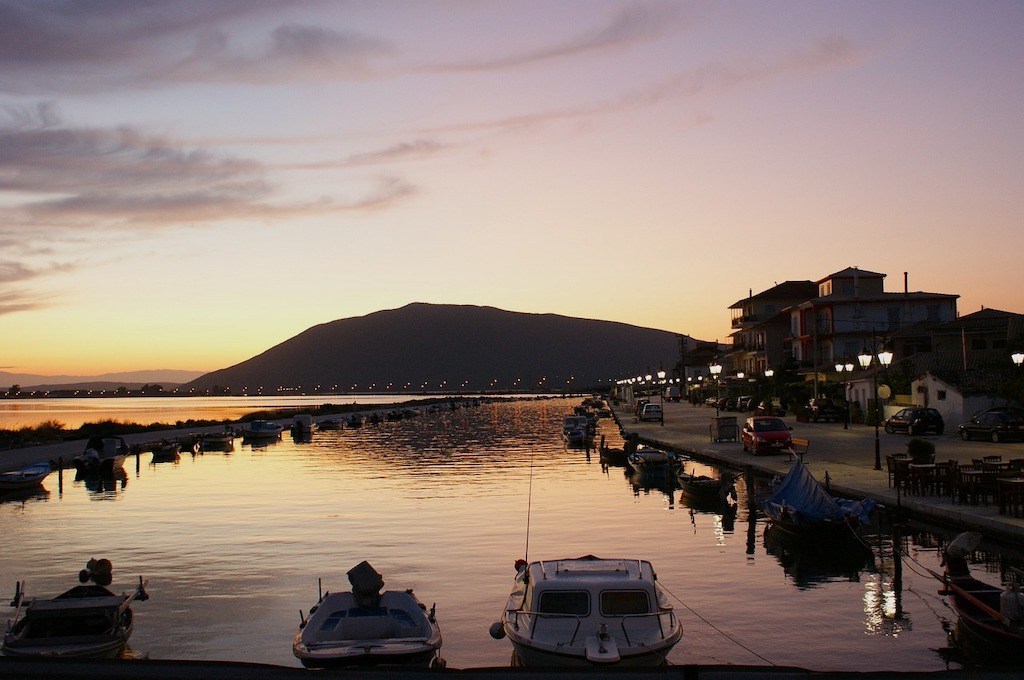 How to Get There: Lefkada is connected to the mainland by a bridge, so you can easily drive there or take the KTEL bus from Athens or other major cities in Greece.
Musts: Make sure to go to Porto Katsiki, Egremni and Kathisma white-sand beaches, rent a bike and ride around town, visit Agia Mavra Castle, rent a sailboat, hike to the Nydri waterfalls, discover the Marantochori Lagoon, do the Fabbrica Olive Museum. Buy Eglouvi lentils, locally-produce salami and mandolata sweets.
Naxos
You will never get bored on Naxos, the largest island of the Cyclades, with a strong year-round population and a vast history. Unlike the other Cyclades islands, Naxos' landscape includes tall mountains and fertile valleys. That's why it is famous for both its meats and dairy products, particularly its cheeses. It's an ideal destination for history and mythology lovers. Zas Cave, for instance, where Zeus was said to have spent his childhood years, has been inhabited since the Neolithic era.
Weather in November: Due to its size and mountains, Naxos has some rain in November and is pretty cool at around 17-18C. However, the waters are generally cold in the summer too. So expect water temperatures to be around 15-17°C (59-64F). Again it depends on the beach too. Some are colder than others.
How to Get There: By plane from Athens to Naxos airport, or by ferry from the ports of Piraeus and Rafina. The trip lasts about four hours and approximately 2.5 hours on a high-speed boat.
Musts: visit the 8-meter-high Portara, the ancient marble gate on the side of the port; the village of Apeiranthos, sit on the ''plateia" (main square) in Halki and enjoy village life in action. Take a stroll through the Venetian Castro overlooking the Chora. Learn more about the lemon-citrus liquor "kitron" at the Vallindras Distillery and museum, which has been distilling the liqueur since 1896. Swim at one of its many perfect beaches with crystal clear waters and ultra-fine sand. Agia Anna, Agios Prokopios, Agios Georgios are my favorites. Visit the Folk Museum in Chora, and hike your way to the lost kouros – a large marble statue of a male youth dating back to the 6th and 7th centuries BC – the largest (10 meter-tall) is near the fishing village of Apollonas. Try and buy graviera (gruyere), afromyzithra, kopanisti and Arseniko cheeses, kitron, wine and potatoes.
Zakynthos
Zakynthos, also known as Zante, is incredible and full of surprises. This Greek island is for the most part a protected breeding and nesting ground for the endangered loggerhead sea turtles Caretta caretta. Expect the most beautiful sandy beaches with welcoming waters and some great food. The island's famous nightlife slows down in November.
Weather in November: The weather and waters on Zakynthos are warm and welcoming. Expect mild temperatures in November at around 18-19°C or 64-66F and the sea water is around the same particularly at Laganas beach. The warm temperatures are actually why the turtles breed here!
How to Get There: from Athens you could fly to Zakynthos Airport or directly from major European cities. Another option is to take the bus from Athens via KTEL intercity services which takes you to a ferry. You can also take the ferry from Kyllini near Patra.
Musts: Go to Laganas Beach, Porto Limnionas, Tsilvi and do some snorkeling at Keri Caves; walk around Zakynthos Town; go to Bochali and indulge in the local "frygania" sweet overlooking the town and sea; take a boat tour or admire Navagio Beach (Shipwreck Beach), one of the most famous and photographed beaches in the world; take a boat tour of the Blue Caves; catch a "mandolinata" (a mandolin ensemble) performing traditional Ionian island "cantadas" or serenades on Solomos Square; taste local wines; visit the villages of Volimes and Keri and its lighthouse;
visit the National Marine Park of Zakynthos which spans from Cape Marathias to Gerakas, this is the Caretta caretta turtle nesting area.
Maria's Tips for November Travel to Greece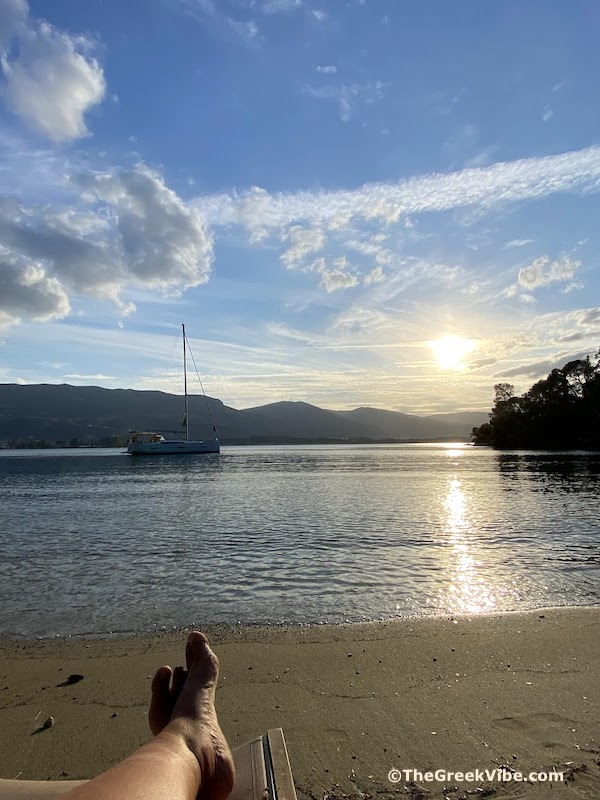 So yes, November is a great time to visit Greece and to actually experience a very different, more relaxed and intimate type of holiday away from the mayhem of summer. However, I do want to give you some tips to make sure you make the best of your trip to Greece off season.
✓ First and foremost: there are fewer ferry services off-season, and traveling to smaller islands will need some extra planning ahead. However, the islands I mention above usually enjoy regular services due to the large number of permanent residents. In any case, check schedules and book ferry tickets in advance, as there might be limited availability.
✓ If you're taking the ferry to the islands from Rafina have in mind to include the hour-longbus ride to the port from Athens which departs from the Pedion tou Areos Park every half hour. Schedule here
✓ Many hotels and short-stays (Airbnbs) offer lower rates in November plus it's much easier to find accommodation suitable to your needs.
✓ Visiting Greece in November gives you the chance to experience local life and culture. Mingle with the locals at restaurants, cafes and bars.
✓ Water activities like swimming and water sports may be limited, but you will definitely enjoy things like hiking, sightseeing, and exploring historic sites in cool weather.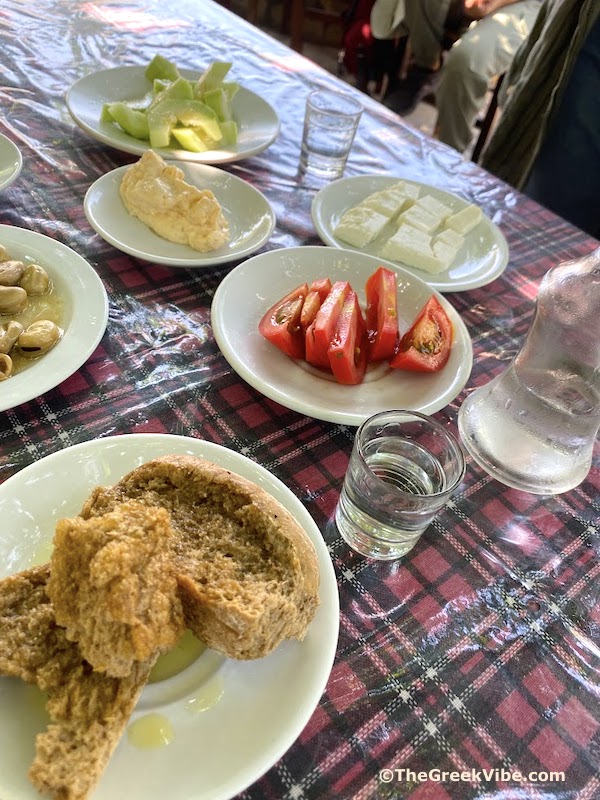 ✓Make sure to check the hours at sites, attractions, restaurants and businesses. Many have reduced hours or may be closed, so plan accordingly.
✓Check for local festivals and events which only the locals know about, so ask.
✓ On the islands listed you will find ATMs and banks for currency exchange. It is a good idea to have credit card and some cash with you in any case. Sometimes the ATMs run out of money.
✓ Public transportation options, like buses and trains, are still available, but routes may be less frequent.
✓Make sure to ask the local about the beaches, where there will be no wind.
✓ Do pack layers, a light jacket, neckwear, and a hoodie for the evenings and early mornings.
✓ You won't need reservations at most restaurants.
✓ Respect the local ways: Remember visiting the Greek islands off season is like visiting someone's home, so be respectful of local ways customs and traditions.
---
These are some of the trusted partners I use when I travel in Greece and abroad.
*The Greek Vibe may receive commissions on purchases made through affiliates and partner links. Clicking affiliate or partner links comes at no additional cost to you but goes a long way in supporting our work.
---
♫ I end to today's post with a song by Greek singer Eleni Dimou about a trip she's planning to destinations of the mind and the heart. "Etimazo Taxidi" penned in 1984 by Takis Bougas and Manos Tsilimidis.
Enjoy!
Enjoy this Post? Share and Pin it!