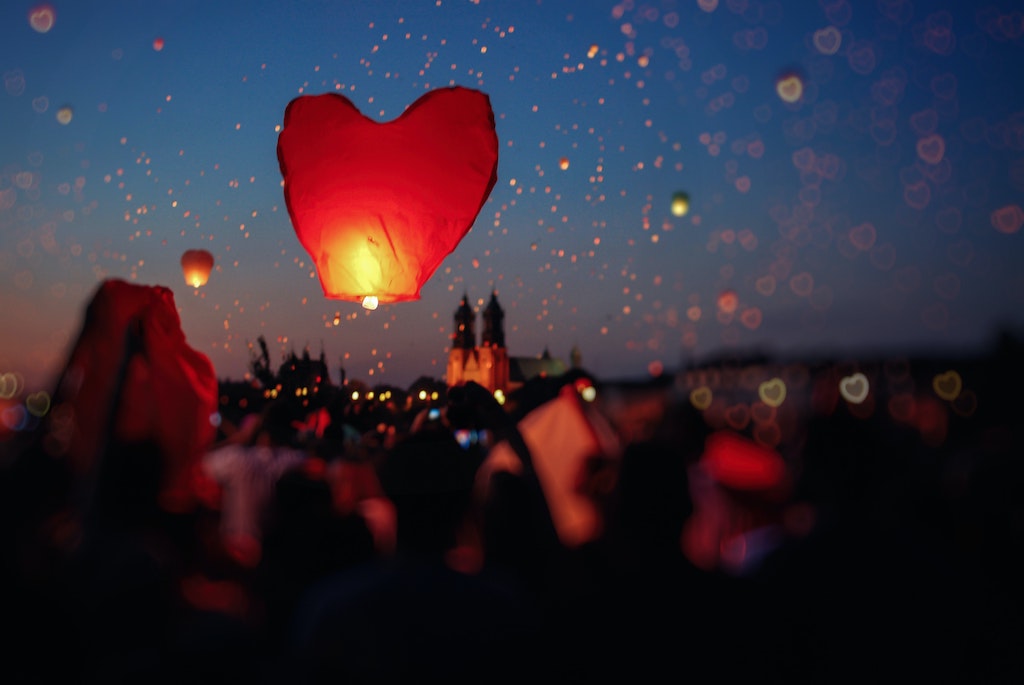 Did you know that Greeks have their own saint of love? A Greek Saint Valentine? Well, yes! Meet Agios Yakinthos: the Greek patron saint of love, inspiration and creativity.
St Valentine's Day was never celebrated in Greece. In the mid-1980s after more people acquired wealth and shops sought to sell, St Valentine's Day made its way to Greece too.
The Greek Orthodox Church honors love through the work of its martyrs and one of these is Yakinthos.
Who was Yakinthos?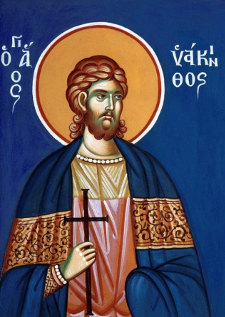 Yakinthos, also known Hyacinth, was born in Caesarea, in Cappadocia, modern-day Turkey, and raised as a Christian. He served Emperor Trajan as a chamberlain overseeing the palace dormitories. When Trajan ordered the persecution of the Christians, Yakinthos stepped forward and confessed his faith. Refusing to renounce his beliefs, he was tortured and thrown into jail. Yakinthos stopped eating and died 40 days later in 98AC at the tender age of 20.
Legend has it that when the guards opened the door to his cell they found two angels watching over the boy's dead body. The martyr's relics were transferred to Caesarea. In 1994, the Greek Orthodox Church designated July 3 to the memory of Agios Yakinthos and "Greek Valentine's Day" was born.
---
In Ancient Greece, love was believed to have forms. Much later, the Greek Orthodox church, focused more on those who suffered for love, and it those who we are called on to emulate and follow their example. Yakinthos is one such saint, representing unconditional love – undying devotion and a vow to faith.
Extended to worldly love, Yakinthos symbolizes deep emotions, commitment, creativity and inspiration. And as such he is considered the Greek saint of love – a counterpart of Saint Valentine and 'his day' is dedicated to the enamoured or to those "in love".
There are three churches in Greece dedicated to Agios Yakinthos: one in Achaia in the Peloponnese near the village of Kalamaki, one inside the Kalavryta ski center and the most famous of all near the village of Anogia on Crete.
Celebrating Agios Yakinthos on Crete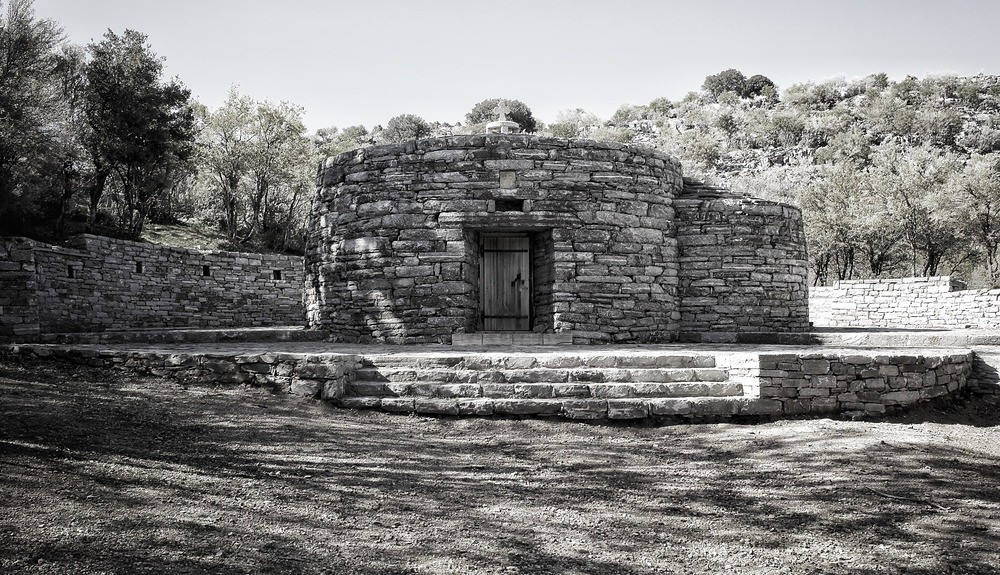 There in the heart of Crete, outside the (once) tiny village of Anogia, which brought us one of the greatest Greek singers Nikos Xylouris, I first experienced the "Yakinthia".
It all began with a procession to a tiny round "xerolithia" (stone) chapel. The humble temple, which looks like a traditional shepherd's hut, was built in 1998 in the local Cretan style of the "Mitato" and is dedicated to Yakinthos.
The mitato constuctions – also known as "kumos" – are very similar to Minoan tombs and serve as shelters for the shepherds. Their cultural and heritage value is described here.
At a crisp altitude of some 1,200 meters at Korakopetra – in the middle of a maple and oak tree forest on Crete's highest mountain, Mt Ida (known as Mt Psiloritis), an earthly celebration took place in honor of the Greek saint of love.
Poets and musicians from across the country gathered as a "parea" under the starry sky. They sat side by side at a long table in true Cretan tradition and took turns singing songs or reciting poems of love as a tribute to the saint, warming us up in the chill of the night under Mt Psiloritis.
Escape to Greece with The Greek Vibe monthly Newsletter!
Since then, 22 years have passed and the Yakinthia has grown into a festival of love, welcoming guests from across the globe with a wide variety of events held at a small theater next to the church. In 2009 and 2010, musicians from the Sahara Desert improvised with lyra soloists from Crete as enraptured dancers of both cultures took to the stage. One year, guests were invited to hang a photo of a past love on tree.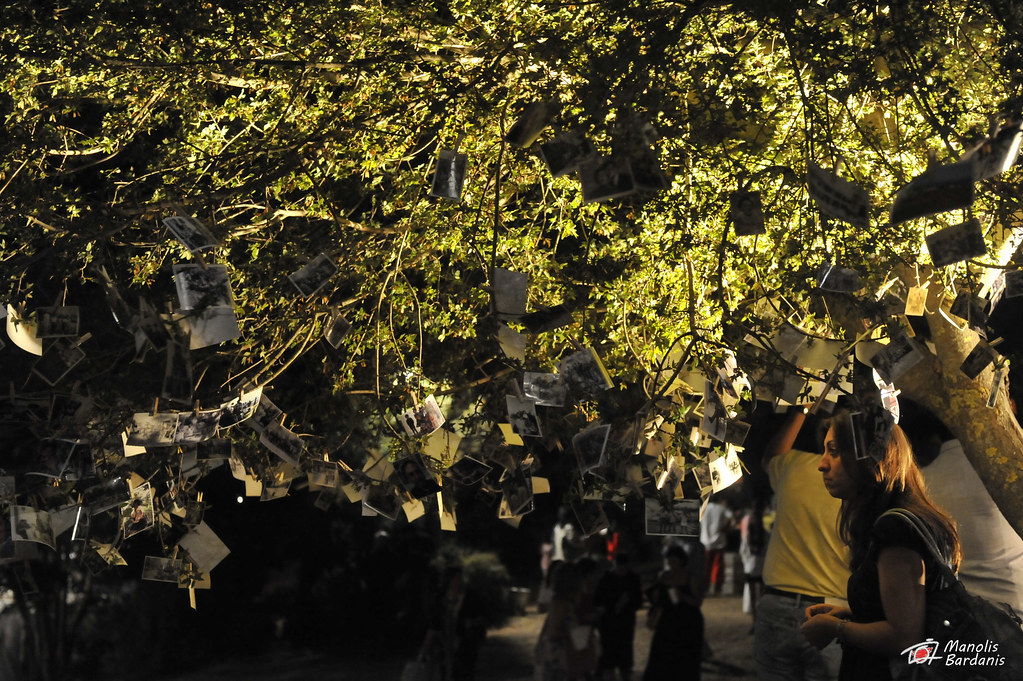 And every year, there is a "mantinades" competition dedicated to love. Mantinades are poems in 15-syllable rhyming couplets about love or life created on the spot or improvised.
The Cretan tale of love, Erotokritos – an epic 10,000-line poem written in the 17th century by Vitsentzos Kornaros in Cretan dialect is a mantinada.
In the words of the Loudovikos ton Anogeion: "Agios Yakinthos is the saint of emotions, remembrance and expectation. That's why I tell visitors, when you go to Agios Yakinthos light two candles: one in remembrance and one in expectation. In this way you remember a great love that you lost, but you also ask the saint to bring you the same feeling again in the future."
One of Crete's best story-tellers, the poet and musician stresses that love is all about what we had, what we lost and what we desire.
The Yakinthia Festival is the brainchild of Loudovikos ton Anogeion, who was inspired by music events held on the Cretan mountains in the early 1980s by composer Manos Hadjidakis, a Cretan himself.
Every year travelers from across the globe visit Anogia for this three-day tribute to love which combines ancient Greek and Christian traditions of song, dance and poetry dedicated to Agios Yakinthos, youth and love.
---
♫ I end today's post with some verses of Crete's greatest poem dedicated to the torments of love. "Erotokritos" – which means he who has been tested by love – has withstood time, here with the compelling voice of the late, great Nikos Xylouris.