In these challenging times of global dis-ease – whether that's Covid- or war-related; the grand scheme of things is telling (or teaching) us one thing: to live in the now, as philosopher Eckhart Tolle and many more spiritual teachers before him, including Socrates and Marcus Aurelius have urged.
In these past two years, we found ourselves restricted to our homes and cities and countries wrongfully believing that this sad state of affairs was permanent. But nothing ever is and that's what makes life so wonderful at the end of the day. As in nature, where we should look to more often for answers, there is calm after the storm. And I think the storm is slowly but steadily subsiding, allowing us to once again make plans for that dream trip to Greece.
Liberally borrowing from ancient Greek physician Hippocrates and his work Aphorisms – "Trying times call for creative measures". Born on the island of Kos in 460 BC, Hippocrates – also known as the Father of Medicine – notes that "for extreme diseases, extreme methods of cure, as to restriction, are most suitable". It is from this phrase that the commonly used "desperate times call for desperate measures" originates.
One of the most outstanding figures in the history of medicine, Hippocrates also notes that:
"The natural forces within us are the true healers of disease… Well trained, promptly and without our instruction, nature ("physis") does what is needed".

Hippocrates
So, I think it's time dear friends and readers to leave the darkness behind us and let our imaginations run wild (or run to Greece!) with the help of music. I've handpicked in this post a selection of fine Greek songs to help you exit the Covid-19 sadness (and madness) and enter the wonderful world of Greece. See it as your free trip to Greece! No passport needed.
Traveling to Greece on a Magical Musical Carpet
Are you ready?
Preparation: Pour yourself a glass of Greek wine, prepare a meze with Greek olives and feta cheese, turn up the volume, sit back, close your eyes and enjoy your audio trip to Greece.
And let's board the plane with Greek Roma performer, singer and guitarist Kostas Hadjis from his 1973 album "Ouai".
Aptly titled "Aeroplano" ("Airplane"), I believe the lyrics say it all:
"When you look down from above,

The earth is like a painting,

and you've taken it too seriously"

Whatever hurt or saddened you

If from above you observe

It appears to be so trivial

that you forget it at once."
Ladies and Gentlemen, we've touched down at Athens International Airport and our trip to Greece can only begin with one of the greatest Greek composers: Manos Hadjidakis and his "Otan Erhontai ta Synnefa" from his 1965 album "To Hamogelo Tis Jiocondas" (Gioconda's Smile) produced by none other than Quincy Jones and recorded in New York.
Greece: Just a Song Away
▶Strolling through Athens
To the accompaniment of Hadjidakis' "Odos Oniron" ("Road of Dreams") – a musical/revue first staged at Athens' open air Metropolitan Theater in 1962, we begin our stroll around Athens in spring with the eternal beauty of the Acropolis reminding us of the importance of art, music and nature in our lives…  
▶Nightlife in Athens
Time for a mental "walk on the wild side of Athens" for a drink, a dance and some flirting. Despite the English lyrics, this 2012 pop song performed by Greek singer-songwriter Marietta Fafouti captures the Athens nightlife feel. Dance to "Kookoobadi" like no one's watching.
▶Walking along the port of Thessaloniki
The port Thessaloniki, Greece's second largest city, is a favorite hotspot for the young, seasoned traveler who loves cinema, art and culture. A walk by the city port is a must here accompanied by the music of Thessaloniki-born Stavros Kougioumtzis "Pou Ne Ta Chronia" performed by much-loved Greek singer George Dalaras.
▶Crete on a boat
A trip to Greece is never complete without a ride on a sailboat (or even fishing boat). Feel the breeze and the sun's heartwarming rays as you sail the deep blue waters of the Aegean Sea with singers Lizetta Kalimeri, Mariastella Tzanoudaki and Nena Venetsanou in "I Milia" ("The Apple Tree") by Cretan troubadour Loudovikos ton Anogeion.
▶Climbing Mount Olympus… the mountain of the Gods
For the restless souls who just can't stop overcoming their limitations, climbing the great Greek mountain is a sacred bet. The alternating winds, weather, sights and aromas are best conveyed through this song: "Parapono – Xenitia" interpreted by our favorite Greek singer Eleftheria Arvanitaki.
▶Traveling on a ferry to a Greek island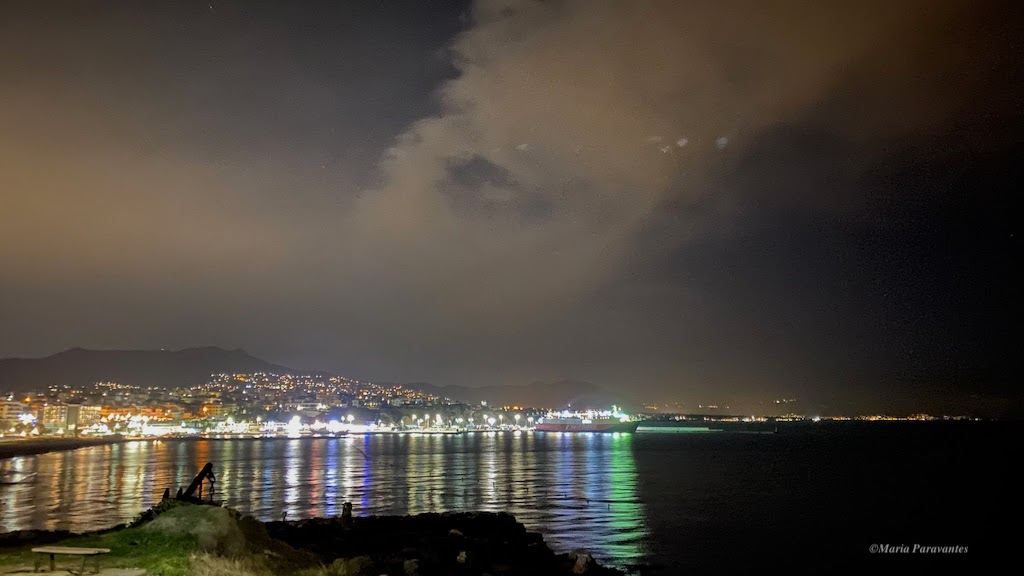 One of the most exciting experiences when you visit Greece is taking the ferry to one of Greece's many beautiful islands. It may take hours to get to your final destination, but that's a very important part of letting go and entering Greece vacation mode. So let's do just that with composer Stamatis Kraounakis and his hit "Fila Me" (Kiss Me).
▶Rafting down Lousios River
Is it adventure you're after? Then get ready for an exhilarating rafting ride down the Lousios River in the Peloponnese. Even Zeus, the king of the gods took his first bath here. The ride? Like that secret love you haven't told anyone about yet… "San tin Agapi tin Kryfi" with Eleftheria Arvanitaki composed by Dimitris Papadimitriou.
Escape to Greece with The Greek Vibe monthly Newsletter!
▶Visiting a Greek Orthodox Monastery
A visit to an Orthodox monastery is a unique travel experience in itself even if you're not a believer. Getting there, the surroundings, the well-kept gardens and the breath-taking views are bound to bring peace to your heart. Be ready to be treated to homemade "loukoumi" sweet and Greek coffee.
Enjoy the atmosphere with music by Stamatis Spanoudakis "Petrina Chronia". 
▶Driving along the Greek countryside
A road trip is a must if you want to get the genuine Greece experience. The journey alternates between mountain, sea, forests, rivers, and of course, picturesque villages giving you a true taste of this tiny country's diversity. Enjoy the ride with "I Ekdromi" (Trip) and the velvety voice of Vicky Leandros.
▶Enjoying an ouzaki and meze by the beach on a warm summer day
What's a trip to Greece without some ouzo and a meze (delicious tid-bits) watching the sailboats wobble —- as the fire-orange sun sets in the distance. And yes, we'll enjoy all his with perhaps the world's favorite Greek song: "Zorba the Greek" by Mikis Theodorakis.
▶After the third ouzo-orange juice cocktail on the beach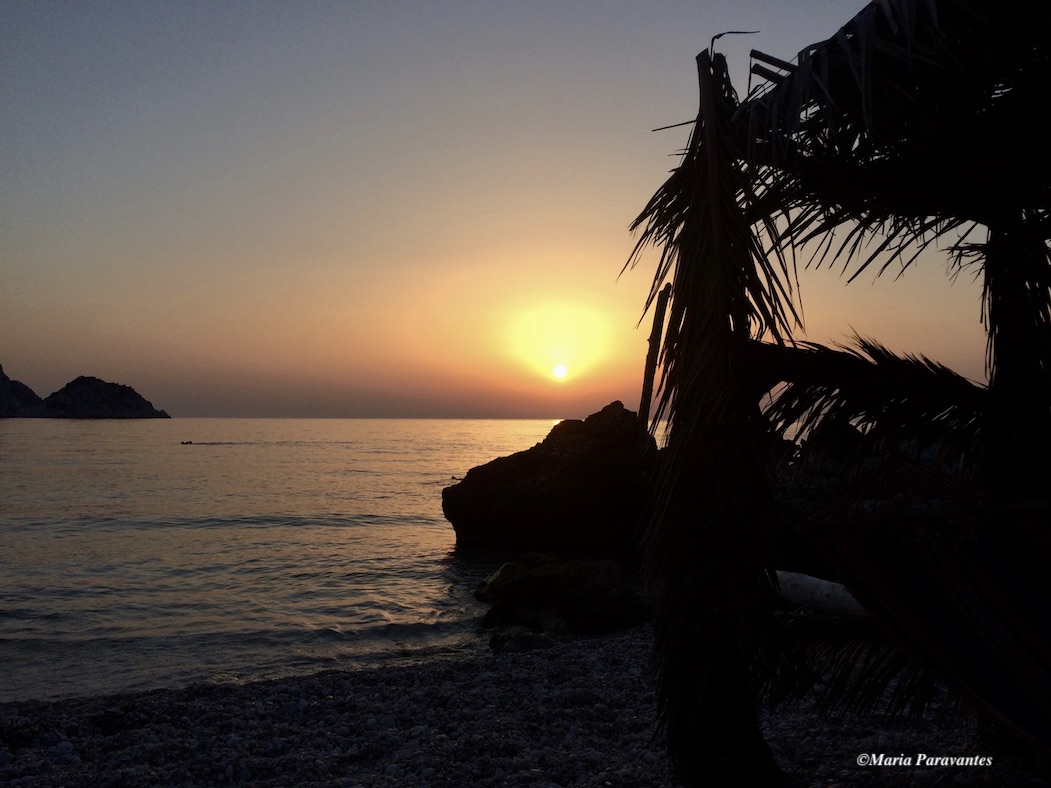 You're at a beach bar, low lights, moon shining above, the night waves softly hitting the shore. The drinks, the song, the feeling is perfect. Take your shoes off and dance barefoot on the beach with Imam Baldi and "Akrogyalies Dilina" (Seasides, Sunsets) – a remake of the song by rebetika composer Vassilis Tsitsanis.
▶Looking at the stars lying on a Greek beach at night
After the sun, the sea, the talking, walking, and letting loose comes stargazing. Close your eyes and look up… with Evanthia Reboutsika, her violin and everything is possible… "Apo Stigmi se Stigmi" ("From One Moment to the Next").
▶Walking holding hands along the Greek shore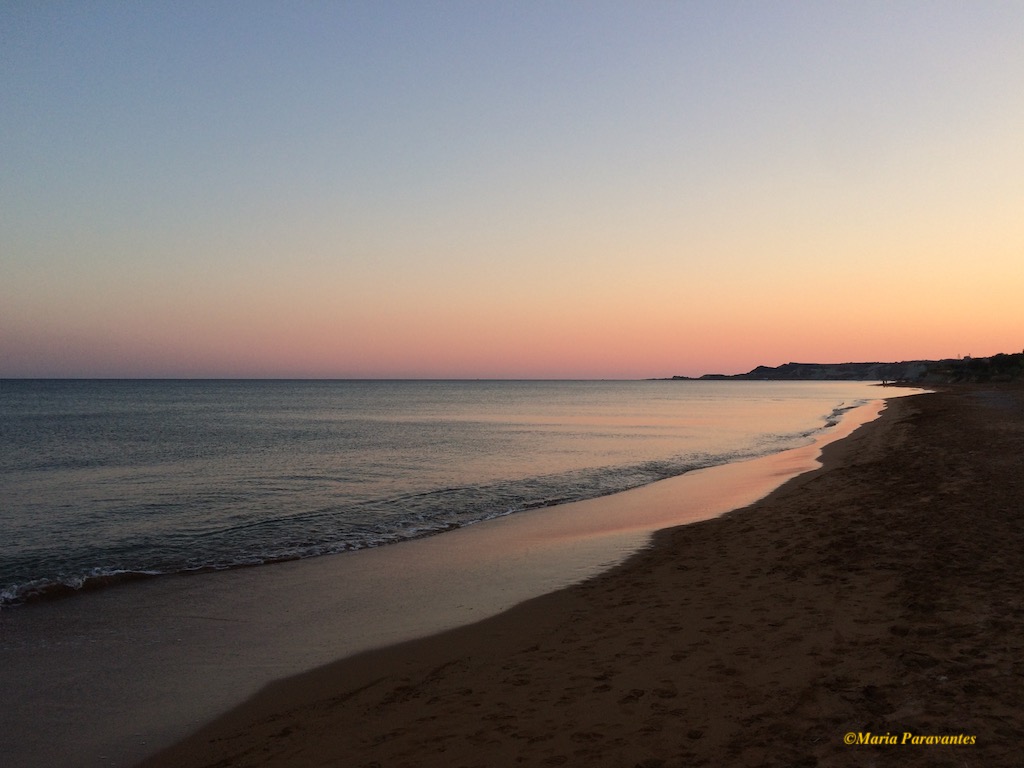 What's a Greek holiday without a walk along the shore with that special someone? Let's virtually travel to a Greek beach, soft, soothing sand under our feet, a light breeze… and the sound of the waves. Enjoy the feeling with "To Kyma" (The Wave) by Greek band Melisses.
And our trip comes to a close with one more of Hippocrates' Aphorisms:
"A wise human being should consider that health is the greatest of human blessings, and should learn how — by his own thought — to derive benefit from his [or her] illness".

Hippocrates
---
Useful Tools to Plan the Best Trip to Greece
These are some of the trusted partners I use when I travel in Greece and abroad.
🏩 Find a great place to stay and the best deals with Booking.com
🛫 Book the cheapest flights and get the best airline ticket deals to Greece with WayAway
⛴ Eager to book your ferry tickets for the Greek islands? The easiest way is with Ferryhopper
🚘 Discover Greece in comfort with a car. Rent a car with the folks who do it best: DiscoverCars
🏛 Go deeper into Greek culture with exciting sightseeing tours & activities with Viator
🤿 Plan fun things to do & exciting adventures in Greece with the experts at GetYourGuide
🛎 Find a cheap hostel and connect 🍻 with travelers like yourself visiting Greece with HostelWorld
🛵 Explore Greece on bike, moped or motorbike: rent from with BikesBooking
💵 Make sure to get help or compensation for flight delays & cancellations. Just ask the experts at AirHelp  
---
 ♫ As always today's post comes to a close with the meaning of it all. If there's something the coronavirus has forced us all to do, it's to be with ourselves, to travel within, to explore perhaps the darkest corners of our own soul before we can appreciate travel. The only real moment we can do that is now. "Simera" ("Today") by Stamatis Spanoudakis performed by Yiannis Parios. 
Be well!