It's true these are trying times and there is nothing worse than feeling that your dreams have been dashed. But the good thing about difficult circumstances is that they force us to re-examine our lives, to turn our focus to the things that matter most, to the good things and to re-setting our dreams.
Greece has always been a dream destination for millions of people worldwide. Even for us Greeks, Greece is what our dreams are made of: whether that's visiting a new island or going back to our grandparents' village in the mountains.
That said, it is now more than ever vital to dream bigger, dream louder – and as Aerosmith aptly sang so many decades ago:
"Dream on… dream until your dreams come true"

Aerosmith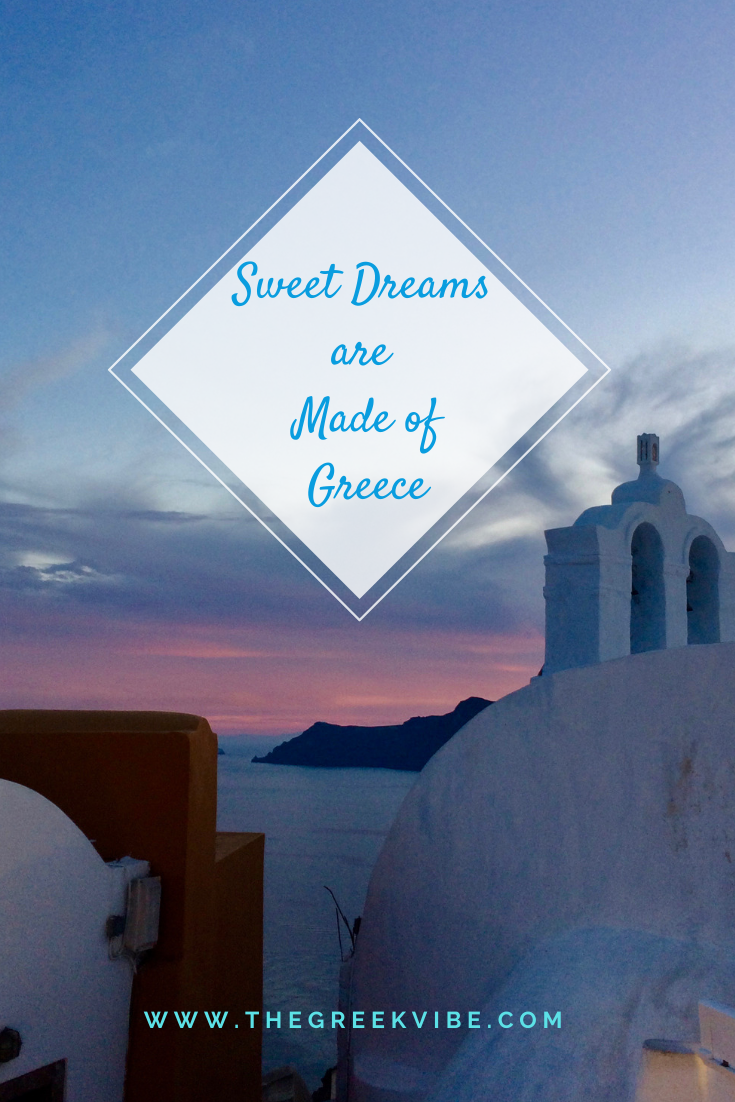 So until we can get back on those planes – mask-free I hope, until we can feel the excitement of packing for our next adventure, until we can step foot in a new destination and meet new people, try new foods and just be happy campers, let's do what it takes to keep those dreams alive.
The Greek Vibe suggests 10 films that take you straight to Greece, so much so that you can actually feel the warm summer breeze blowing your way from the Aegean Sea. Combine with this perfect Greek song playlist and getting to Greece will only be a matter of time.
So get comfortable, pour yourself a Greek wine, prepare a Greek meze snack and let the show begin…
Catch a Glimpse of Greece with These 10 Flicks
1. The Big Blue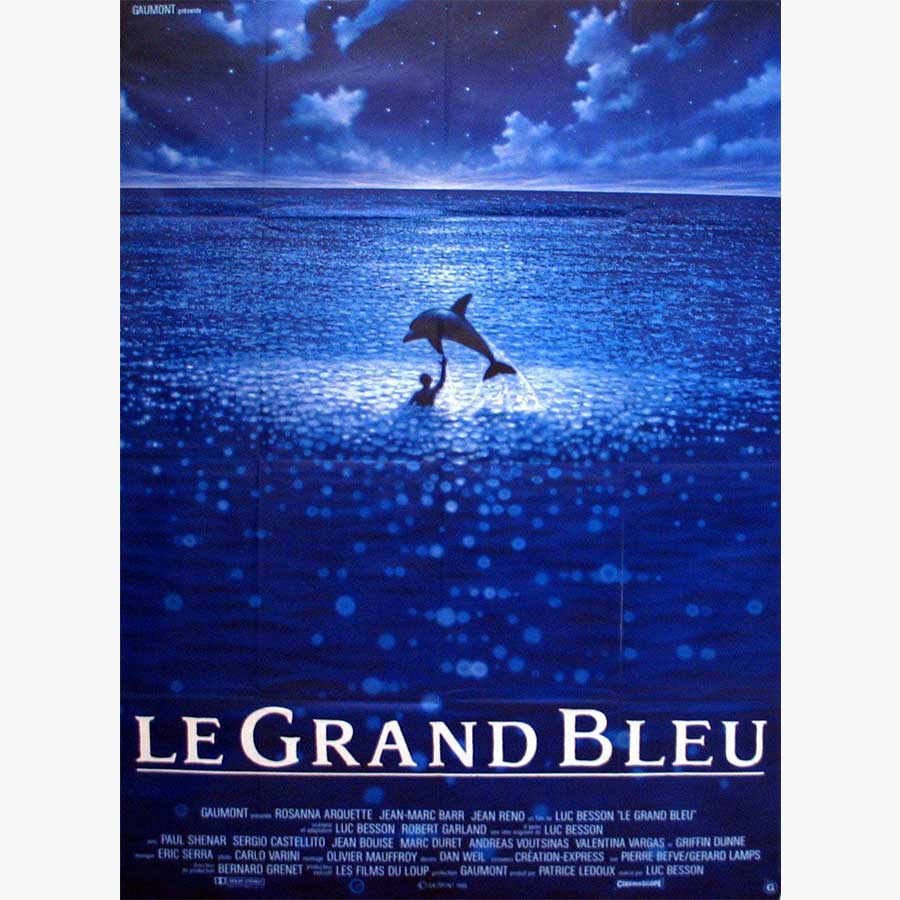 My absolute favorite. Shot on the Cycladic island of Amorgos, the deep blue waters are as inviting as in real life.
2. Summer Lovers
The grandeur of Santorini is captured in this film shot on Greece's volcanic island and one of the world's most longed for and photographed destinations. 
3. Mamma Mia
This movie has it all: the stars, the songs and the beauty of Skopelos, one of Greece's greenest islands and one of the northern Sporades isles in the western Aegean Sea.
Make sure to dance please.
4. Shirley Valentine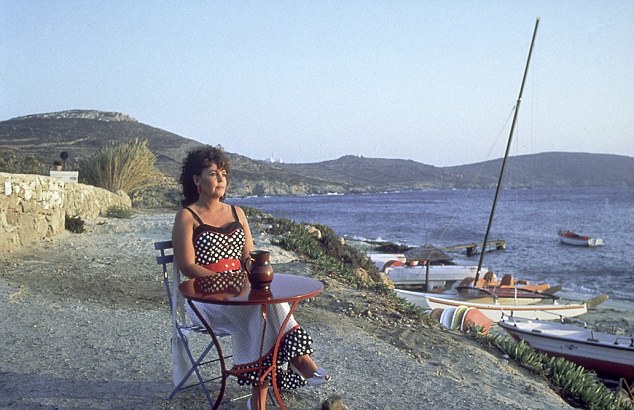 Wouldn't mind a virtual trip to Mykonos. The sun, the sea, the romance, the table by the seaside with the omnipresent meze and ouzo. The Greek lover, the smooth sailing, the ease of life.
5. Boy on a Dolphin
On the beautiful island of Hydra: just an hour away from Athens. Here Italian beauty Sophia Loren portrays the perfect picture of Greek summer respite.
Escape to Greece with The Greek Vibe monthly Newsletter!
6. The Guns of Navarone
It might be an older film shot in 1961, but it offers a taste of what Greece was like in the past. Most of this war adventure is filmed on Rhodes and takes us back to simpler times.
7. Tomb Raider: The Cradle of Life
So yes, if cheeky Angelina Jolie – aka Lara Craft – doesn't motivate you to dream of your next Greek adventure complete with jet ski acrobatics in the Santorini caldera, deep sea diving under the volcano, and lots dance, then nothing will.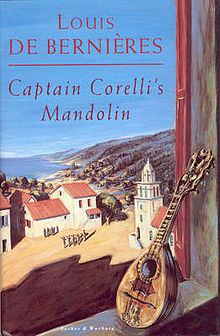 8. Captain Corelli's Mandolin
If there is one island known for its romantics, then that definitely is Kefalonia, located in the heart of the Ionian Sea. The film is about war and love – all under the very bright Greek light.
9. The Greek Tycoon
This film takes us from Athens to Mykonos and Corfu – the three top tourist spots in the late 60s and 70s that introduced the world to the beauty of Greece. The story is about Greek tycoon Aristotle Onassis and his relationship with first lady Jacqueline Kennedy. Onassis had often hosted VIP guests on Mykonos, Corfu, Athens and on his very own island Skorpios, including Greek prima donna Maria Callas.
10. Zorba the Greek
Lastly, the film that best conveys the magnificence of the Greek soul as this is kept alive by the land and seascape. Filmed on Crete in 1964 by one of Greece's greatest directors, Cypriot Michael Cacoyannis, based on Nobel prize-nominated Nikos Kazantzakis, Zorba is the embodiment of what it is to be Greek, not by nationality or descent but by feeling Greek. As a Greek myself, I believe that special feeling can only be understood as a fleeting moment of absolute freedom, exactly what the way seagulls must feel gliding through the air.
---
♫ And I end today's post with the most poignant portrayal of Greece by far. My beloved Muppets – aka Miss Piggy and her Greek "muppet" friends – doing everything that Greek summer is known for: dancing, singing, eating, laughing, flirting, breaking plates, shooting in the air for fun, and feeling free.
Enjoy!