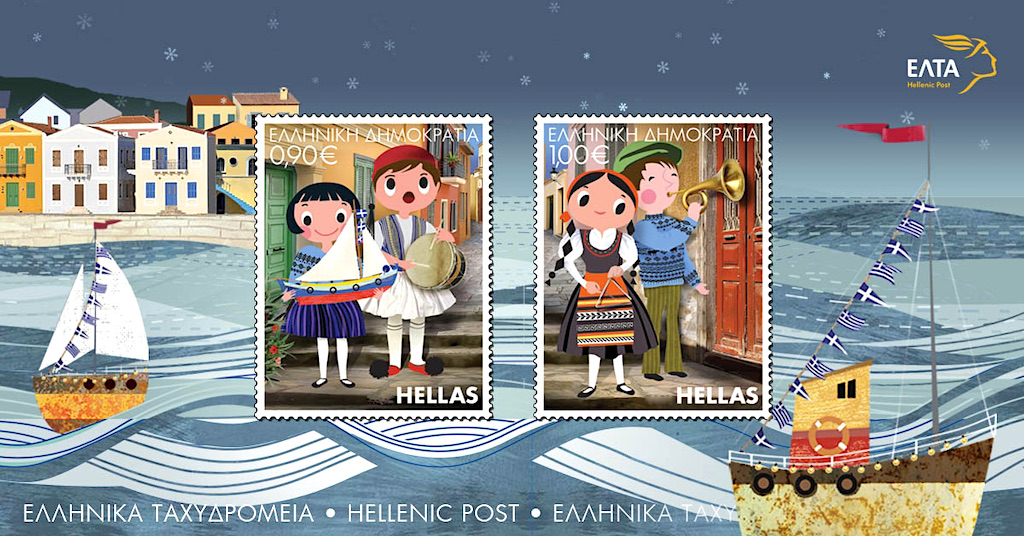 The holiday season and the end of another year with its ups and downs.
I really believe there is a reason that all the "happy" events
take place in the last month of the year.
It's that extra oomph you suddenly feel (and need) when you're running a race
and begin to finally see the finish line.
So, Happy December dear readers and friends.
This month our newsletter is about precious Christmas and New Year's traditions
handed down to us by our parents and grandparents and passed on further
to the younger generations who I believe need these treasured customs more than ever.
Join me this month for "My Greek Christmas and New Year"
as I share with you why the season is so special to my heart.
This month, why not decorate a boat? Did you know that way before the Christmas tree, many Greek islanders decorated a "karavaki".
And what about those naughty Greek Christmas trolls?
The kallikantzaroi come to earth once a year to make mayhem for 12 whole days.
Another cherished tradition is a special cake
Greeks make to welcome the new year with an element of surprise.
And why not get your loved ones a unique Greece-inspired gift this year?
Last but not least and most important: 5 + 1 reasons why
you should start planning #yournextgreeceadventure now!


My warmest holiday greetings from beautiful Greece.
May you enjoy the season in health, happiness and love.
Karavaki: The Greek Christmas Boat of Hope
Did you know that before the Christmas tree, Greeks, mainly on the islands and along the coast, decorated handmade boats?
Kallikantzari: The Greek Trolls of Christmas
Greece's Christmas trolls, the 'kallikantzari' emerge from the darkness and cause a commotion for 12 whole days until January 6 sending a message to us all. This is how to make sure you're safe!
Vassilopita: A Greek New Year's Cake Bearing Gifts
The vassilopita is a special cake made in Greek households to mark the beginning of a new year. Learn more about the surprises and the rules.


10 Unique Gift Ideas for Greece Lovers
Ten fantastic Greek gift ideas that bring Greece straight to your family and friends and are easy to find.


5 + 1 Reasons to Visit Greece ASAP
No doubt about it, Greece is what dreams are made of and these are just 5+1 very good reasons to start planning #yournextgreeceadventure now!
If you enjoy reading The Greek Vibe newsletters then why not share with a friend?
Forward this mail over to them and they can sign up here.