Dear traveler, you're probably all busy planning your trip to Greece. You've asked around, checked out dozens of blogs, travel magazines, and Reddit, you've even watched films to get inspired and you're ready to do what every traveler for the past 50 years dreams of doing in Greece … hitting the beach on some Greek island. Yes! Definitely Santorini or Mykonos. But what if you decided to discover Greece in a different more rewarding way?
One of the most common questions I get concern itineraries jam-packed with the Greek islands everyone knows about. So for readers and potential travelers out there getting ready for their #nextGreeceadventure read on. Listing here 5 insider travel tips that guarantee you will not only enjoy the best of Greece but will also return home a changed person.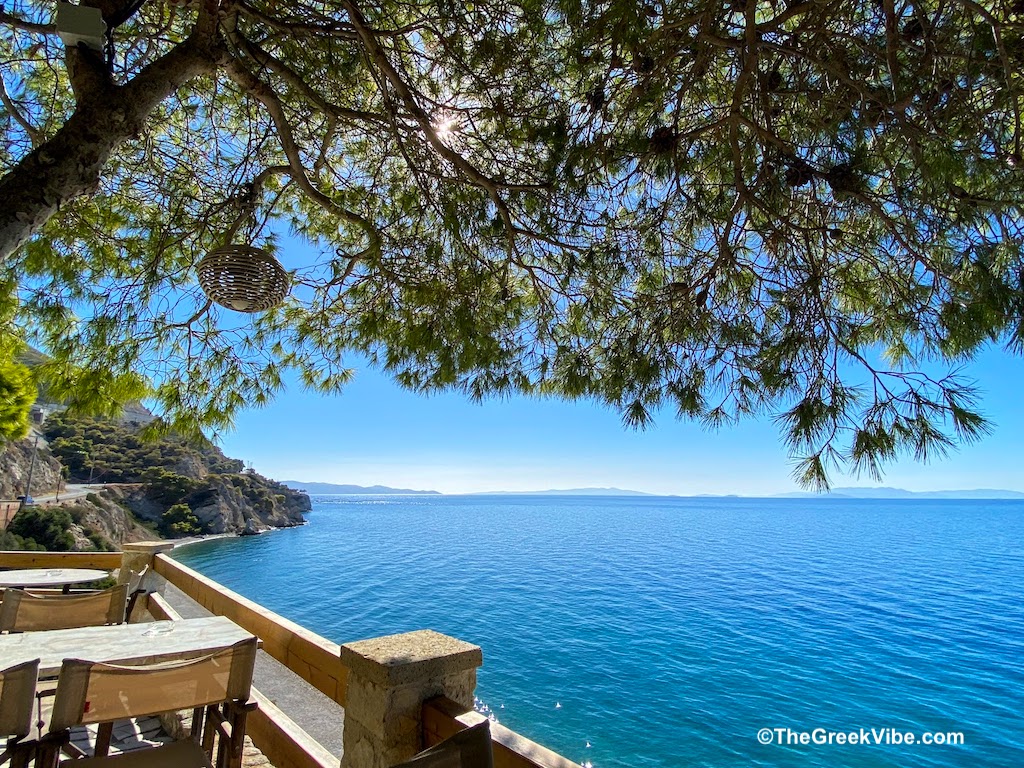 Go Slow
Traveling to Greece should be much more than fitting as many islands as possible in the few days you're here. Instead, take it slow. You have to keep in mind that getting to many of the Greek islands on board ferries takes hours so does flying there mostly due to pre-boarding procedures – like everywhere in the world – so why waste your time traveling when you could be spending it on one or two isles just sitting in the sun? If Santorini or Mykonos are musts for you, then you can do those slow too. But there are definitely other islands you should consider visiting that offer a more genuine experience, great food and veer away from the mainstream tourism trends. 
Hit the Road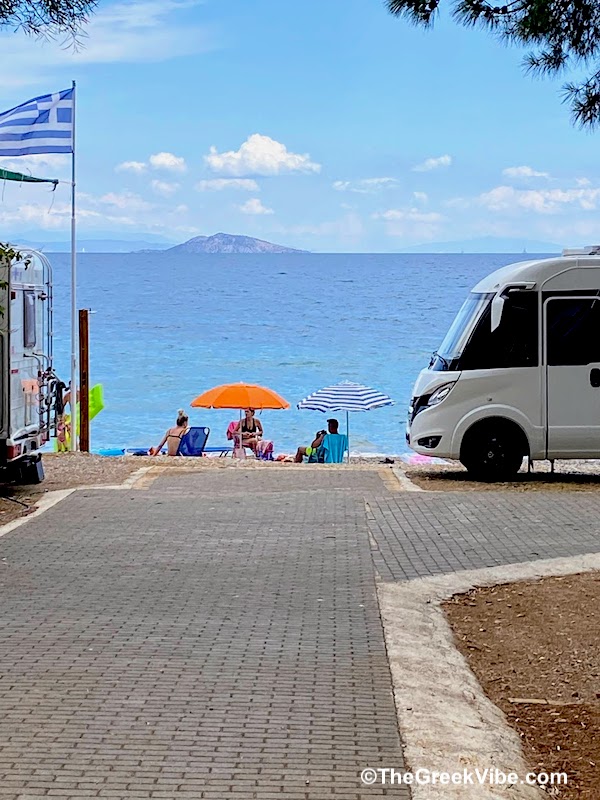 A great way to discover Greece and get a true feel for life in the countryside is by car or even bus if you're too lazy to drive. Of course, taking the bus means you're not carrying tons of luggage. For me, renting a car or camper and hitting the mainland or touring Crete is even better than the islands because you'll get to see more and life in the mainland is still very much Greek and not tourism-affected. You can still find authentic Greek cuisine, traditional happenings like panegyria, untouched forests and beaches, remote villages. Best road trips to take: Arcadia, Mani, Nafpaktia, Western Macedonia, and Epirus, as well as islands Crete and Evia. If you tour Argolida for instance, you can also hop over to Poros and Spetses islands.
Stay on the Mainland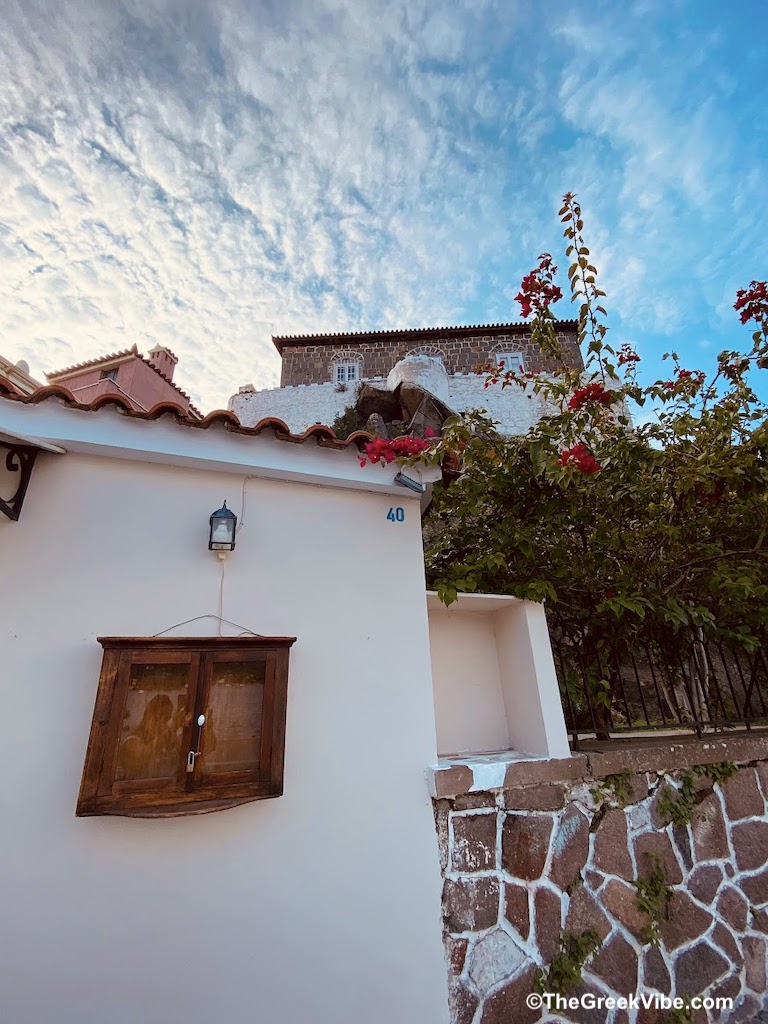 Yes, I know everyone fantasizes about sandy Greek island beaches and turquoise waters and there's no doubt about it, they are truly beautiful but you can find emerald waters and romantic coves along the mainland too – a secret hundreds of German, Austrian and Swiss travelers have known for decades. Many come back every year either as campers with their trailer homes or visitors and they love Mani, Argolida, Corinthia which includes Ancient Epidavros and Kynouria, which includes tiny hamlets like Tyros and Poulithra and endless beaches like Plaka. Yes, mainland Greece has so many postcard-perfect villages and pristine beaches that you won't ever want to go to the islands.
Escape to Greece with The Greek Vibe monthly Newsletter!
Visit off Season
Traveling to Greece off season doesn't mean coming here in the winter, although you could do that too if you're more of the adventurous type seeking alternative experiences like skiing, or hiking, mountain climbing, and rafting. Off season means planning your vacation to Greece in May and June or in late September early October. For the younger crowds, I get it, you want loud music, lots of happenings and your share of peoplewatching so July and August are for that but for the older crowds or the introverts among you looking for more laid-back holidays, June and September are the best times of the year to visit Greece. The weather is perfect, not too hot or too cold and the country's notorious "meltemi" winds have finally died down. The water temperature is perfect for swimming. The sun and heat are comfortable. The people are more relaxed and the prices are lower.
Live Like a Greek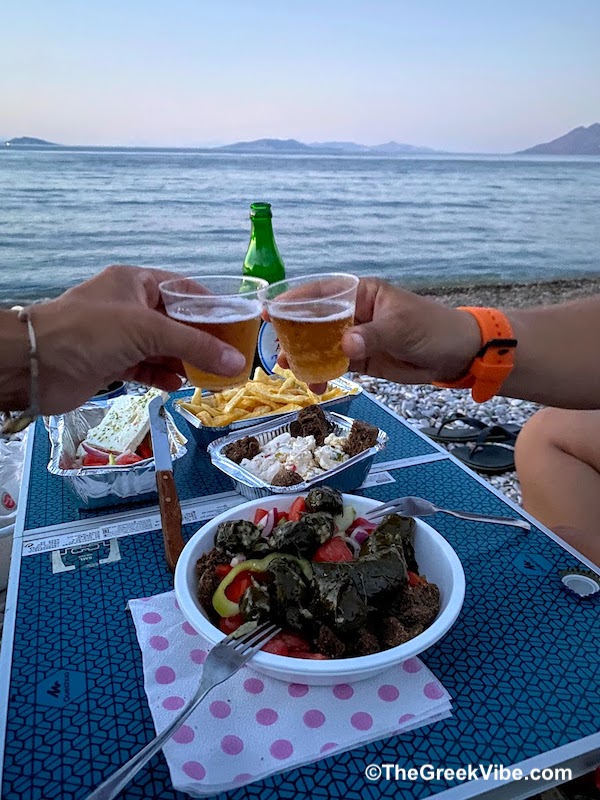 Last but not least, one of the reasons we travel is to immerse into a different culture, to experience new things, learn something we didn't know, engage in customs and traditions that are different to our own. Doing this is much easier when you visit Greek islands and villages that are off the beaten track. Yes, these places may not have the best super luxury hotels, dozens of sea sports, massive green golf courses and high-end bars with blaring music all day long but they do have something that for me is more important: they offer a glimpse into the true Greek way of life which is what won tourists over in the first place.
---
Useful Tools to Plan the Best Trip to Greece
These are some of the trusted partners I use when I travel in Greece and abroad.
---
♫ I end today's post with a song by a popular Greek singer-songwriter who left the madness of Athens behind and moved to a far-off Greek island with her dog. Matoula Zamani in "Gine" (Become) the best version of yourself.
Enjoy!