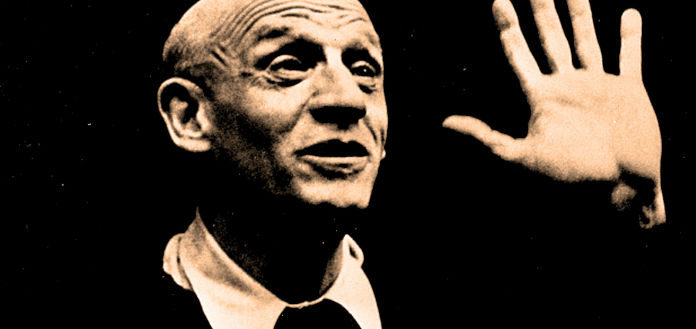 Towering over the podium, with no score to go by and his enormous animated hands in the place of a baton, Athens-born Greek maestro Dimitri Mitropoulos did things his way… or rather the passionate way. And it couldn't be any other way for Mitropoulos, who got his big break when Camille Saint-Saëns, sitting in an audience, became so mesmerized by the vibrant Greek's raw talent that he made sure the tall lingering 24-year-old got a scholarship to study with none other than Belgian composer Paul Gilson and musical giant Ferruccio Busoni in Berlin.
Who would have thought the boy who made his own wooden flute at six, composed a sonata for violin and piano as a teenager, would graduate with the highest honors from the Athens Conservatory only to conquer the world with his meek demeanor and mighty stage presence, remaining one of the most respected conductors in classical music.
With most of his male relatives dedicated to the Orthodox Church, Mitropoulos initially wanted to become a monk. Thankfully for music lovers far and wide, instruments were not allowed in the monastery and so he chose instead to remain humble throughout his life in efforts to be as close to his faith as possible.
Besides his eccentric conducting habits: he used no baton, conducted purely from memory and often from the keyboard while performing… or his Spartan way of life: living on the bare essentials with a love for climbing, Mitropoulos is perhaps the only conductor to reach such heights and at the same time begin to receive the recognition he deserved a century after his death.
And yet, despite his musical prodigy and holding some the classical world's most prominent (and sought-after) positions as director of the Minnesota Orchestra (1937-49), the New York Philharmonic (1949-58), and the New York Metropolitan Opera (1954-60), Mitropoulos' did not have the "social" weapons or the shrewd skills to maneuver his way to staying at the top.
Escape to Greece with The Greek Vibe monthly Newsletter!
He was humble… many say, too humble for his own good. He never attended social events and would prefer to climb mountains and read books instead of mingling over wine and cheese in efforts to win over influential "friends". This combined with Mitropoulos' sexual orientation (or what people thought it may have been), was what many believe cost him his bright career. The McCarthy era would never want an opinionated, Greek and possibly homosexual conductor for its most prominent orchestra… at least not one who was open about it …so Leonard Bernstein took his place.
Specializing in 12-tone music, Mitropoulos was dedicated to making challenging contemporary works accessible to all – what he called his "mission". Many had seen in him a new Toscanini. And he was after all the man who captivated the young Bernstein serving both as his mentor and inspiration and paving the way for his promising future.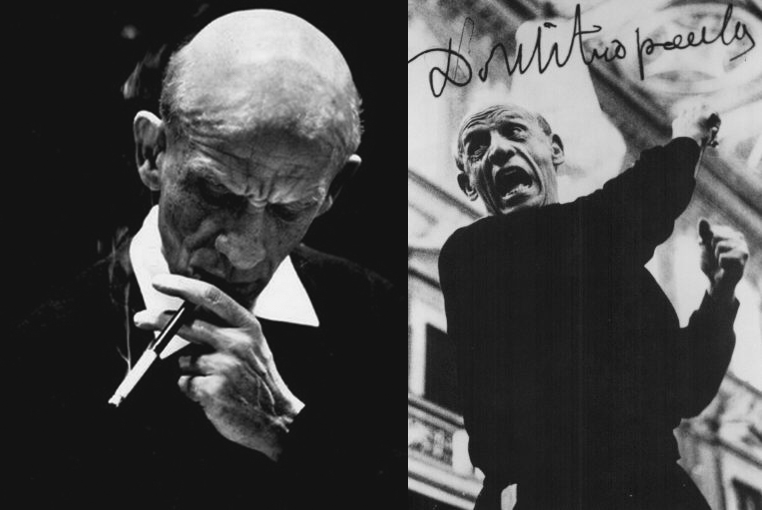 "I never use a score when conducting my orchestra. Does a lion tamer enter a cage with a book on how to tame a lion."

Dimitri Mitropoulos
He once said, and tame he did… orchestra and audiences alike with his stage antics, charisma and kindness.
People who worked with him spoke of his generosity and his open-mindedness.
Mitropoulos lived and died doing what he loved most: conducting. The Greek maestro was working with La Scala Opera House Orchestra rehearsing Mahler's Third Symphony in Milan on November 2, 1960 when he suffered a heart attack… and bowed out of this life.
The Greek Vibe pays tribute to international Greek, Dimitri Mitropoulos, who was born on February 18, 1896.
---
♫ Dimitri Mitropoulos conducting here the New York Philharmonic Orchestra in a rare Athens performance in 1955. This was the orchestra's first tour in Europe after WW II performing the overture to "La forza del destino" by Giuseppe Verdi.