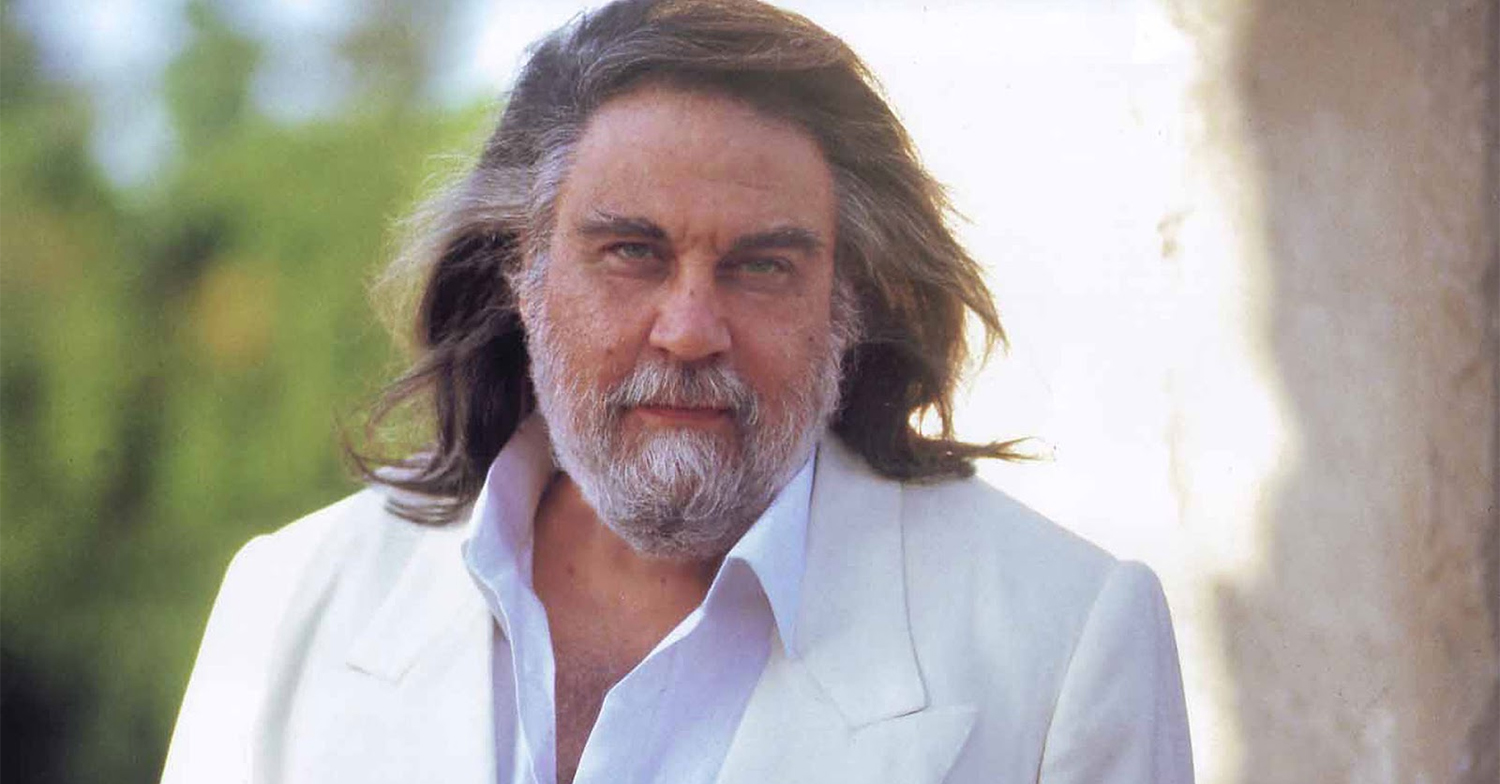 Vangelis passed away on May 17, 2022. He was 79. He was the first artist I interviewed as Billboard's correspondent for Greece two decades ago and with this post I launched The Greek Vibe in the first days of 2012. His kindness will forever remain in my memory. He changed my life as a writer, as a Greek, as a person. Words cannot even begin to describe his talent and vision. His music however can. My gratitude.
They say that timing is everything. I can't say it's always true but I can say that back in August 2001, I was given the rare opportunity to interview electronic music composer Vangelis for Billboard.
Today, as I prepare to launch The Greek Vibe, Vangelis breaks his silence and speaks to Al Jazeera on the occasion of the December 2011 United Nations Alliance of Civilizations meeting in Doha, Qatar, meant to encourage dialogue between cultures and people and attended by world leaders.
"I give concerts only for charity or when they have a national character," Vangelis had told me back then and that's exactly what he did again in Doha.
I feel therefore an obligation to launch The Greek Vibe, with a mini tribute to a Greek I believe advances the Greek ideals of integrity, dedication to "aesthitiki" (or beauty), and persistence on scholarship. What he calls "paideia" (or "cultured education" in Greek) and which plays an integral role if music is to reach its supreme purpose: "to cure, to make us better people, to soothe the soul".
Music is made to to cure, to make us better people, to soothe the soul.

Vangelis
Vangelis: Music Makes Us Better People
Ladies and gentlemen, welcome to The Greek Vibe.
Today, we begin with international Greek extraordinaire – Evangelos Papathanasiou aka Vangelis.
You might not be an electronic music buff and you might not even know who Vangelis is, but you've definitely heard his music. His Academy Award-winning score for 1981 film Chariots of Fire captivated the world.
Years later, Blade Runner, Alexander and 1492: Conquest of Paradise did the same.
Born in the seaside town of Volos, Greece, Vangelis began his career early on as a founding member of Greek "garage" bands Forminx in the mid '60s:
…and later in Paris, Aphrodite's Child featuring another great international Greek, the late Demis Roussos.
With half a century of music under his belt, Vangelis has taken the sounds of Greece across the globe, creatively integrating traditional rhythms into his explosive electronic and orchestral works.
Always a frontrunner, Vangelis made music history in 2001 when the Mythodea concert, a work inspired by mythology and space exploration, and designated by NASA as the theme for its 2001: Mars Odyssey mission, was broadcast worldwide and into space via a special connection with the NASA live from at the ancient Temple of Olympian Zeus in Athens.
I was lucky enough to be there, in the front rows. It was a spectacular night and one that will remain in my memory forever.
The Greek Vibe Music Bits
♪ Vangelis composed the imposing jingle for Greek National Television (ERT) news, still heard today.
♪ He has written the music for many documentaries by French ecologist and filmmaker, Jacques-Yves Cousteau
♪ France made Vangelis a Knight of the Order of Arts and Letters
♪ Vangelis is self-taught
♪ The International Astronomical Union's Minor Planet Center at the Smithsonian Astrophysical Observatory named a minor planet after him (6354 Vangelis)
---
♪I end today's post with one of my favorite works by Vangelis from the 1982 soundtrack of Blade Runner… the Love Theme…
---