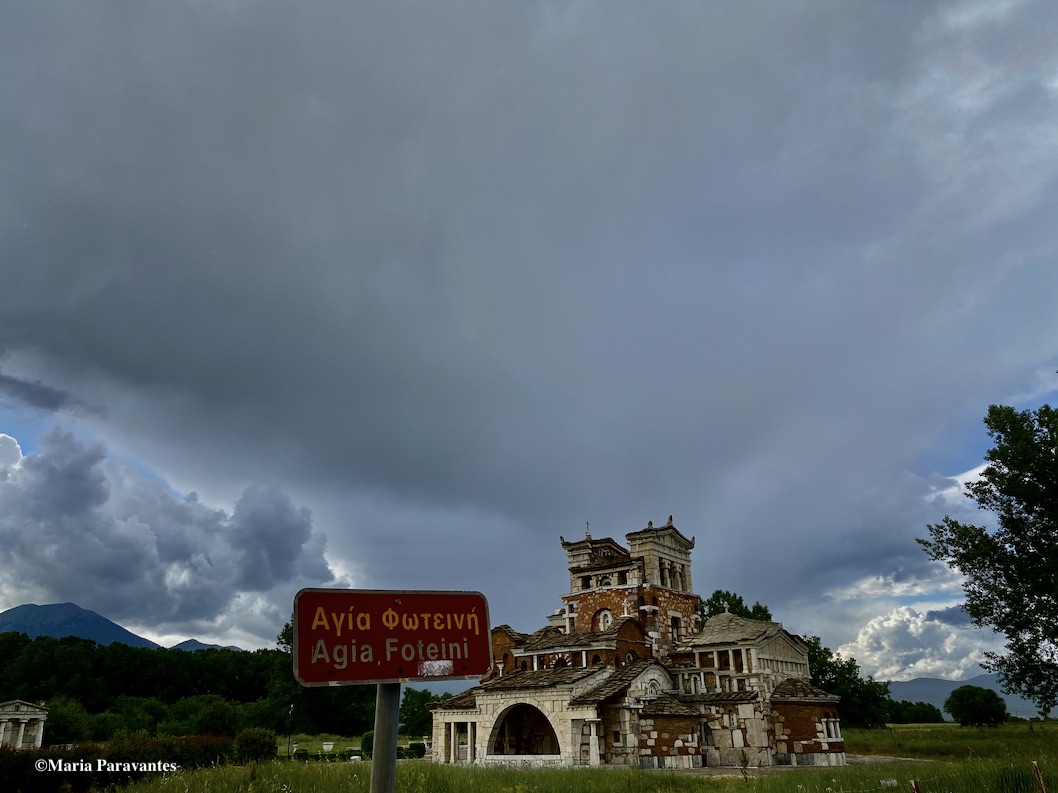 Agia Fotini may be an Orthodox church but it is the most un-orthodox church you'll ever come across in Greece.
In the heart of Arcadia, in the Peloponnese, a few miles from the town of Tripoli, in the Mantineia valley at the foot of Mt Menalon stands a unique temple that for decades, alone and neglected, attracted the few who dared to enter its creaky doors.
Opposite the ancient theatre of Mantineia, among age-old vines that today produce the famed Moschofilero wine and off the main road, Agia Fotini today is a main attraction for travelers visiting Arcadia, one of Greece's most up-and-coming destinations.
Agia Fotini: A Church of Human Saints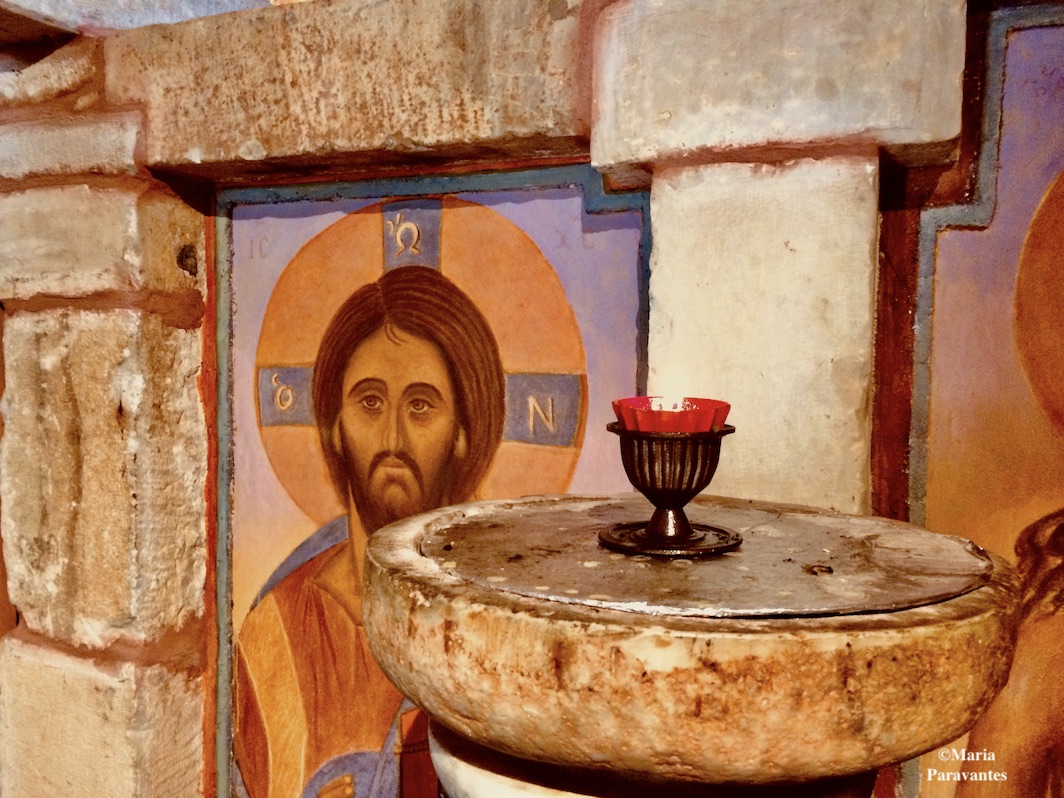 For two years, in my late teens, Agia Fotini offered me a most mystical experience. I was attending university in my mother's hometown, Tripoli, and I would ride my bike through the valleys every day. One one of those days I accidentally came across this strange abandoned church in the middle of nowhere.
I don't know why I wasn't afraid to ride my bike alone in the mid-80s when things were very different. I rarely came across any cars on my way there or people back then. Just animals, a sheep or two grazing the perfect green clovers. I remember visiting the church almost every day and the energy and aura of the location.
The church back then had no electricity. The architect – Kostas Papatheodorou – had designed the temple in such a way so that the sunlight would illuminate each part of the church at certain times in the day.
The mosaics on the ground were made of irregular pebbles and stones. There were ancient-looking pillars holding up some parts of the church, and marble and pottery pieces inserted here and there. On first glance, the church looks like it's floating. It also looks like someone decided to throw fragments of discarded items at random.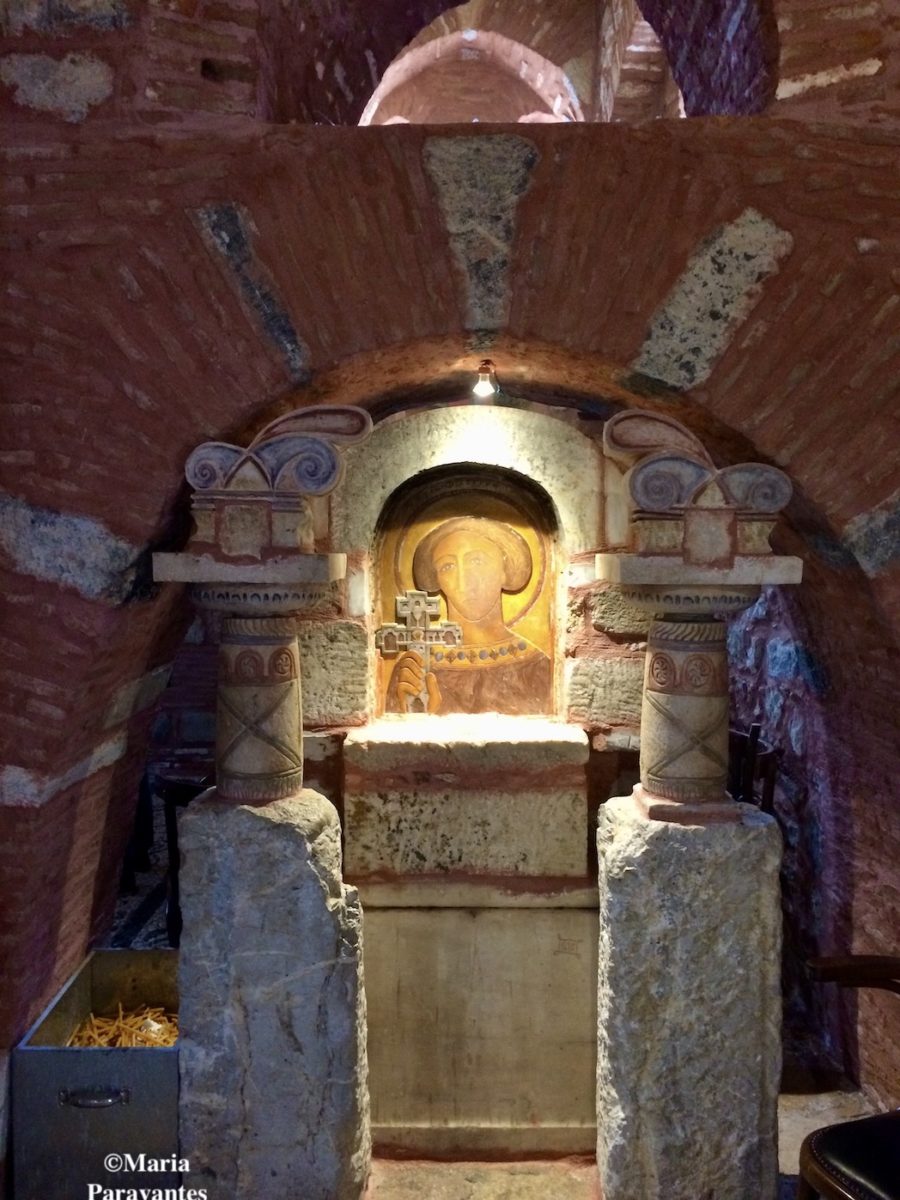 I distinctly remember the silence 'enhanced' only by the sounds of Arcadic nature: the wind blowing from Mt Menalon, rustling the leaves of the huge poplar trees in the back and in summer, the cicadas singing their soothing aria.
On one of those afternoon days, I dared to push the stiff door and enter this unusual church.
To my surprise, instead of saints on the walls and ceiling, I saw humans, real humans in real clothes, some in jeans, poets and writers, Greeks of myth, composers and playwrights.
I ran into Aeschylus, Homer, Pindar, Ariadne, Theseus, and Papadiamantis and, of course, of young, almost teenage-looking Christ.
Every time I visited Agia Fotini, I would discover something new. I still do some 35 years later.
Agia Fotini was not your usual Greek Orthodox church. No, this was a church with a message. That explained why no services were ever held in the church, no weddings or baptisms, no celebrations on the name day of the saint. The church endured, like an abandoned child no one loves.
Asking around, I eventually understood why. The Orthodox Church, which has often been unable in its fanaticism to understand the true meaning of love and faith, found Agia Fotini to be ungodly, pagan, and blasphemous. A so the church remained silent for decades.
Escape to Greece with The Greek Vibe monthly Newsletter!
Agia Fotini Today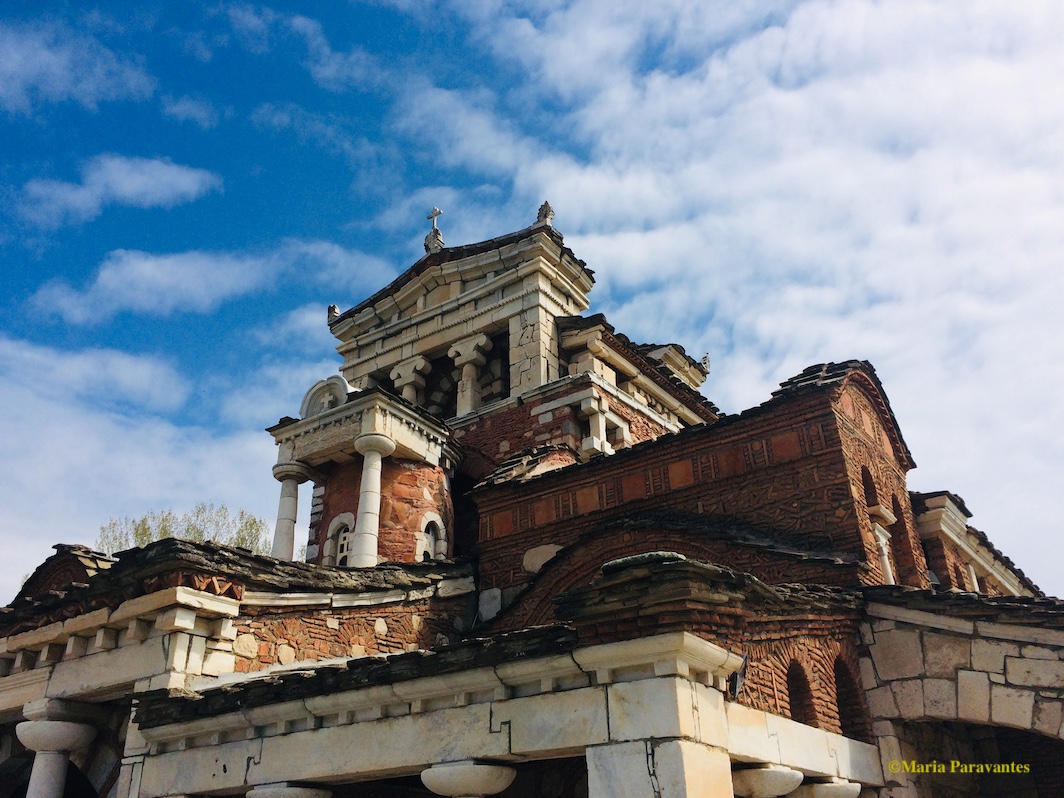 Today, the favorite church of my younger years has become a major tourist attraction. Weddings and religious ceremonies are now held there and celebrations take place on February 26 marking the name day of Saint Fotini, which means in Greek "the enlightened one". Meanwhile, tourists and travelers now make it a point to stop passing through and take pictures of the lone church in the middle of nowhere.
Agia Fotini was finally recognized as an Orthodox church in the late '90s by the official Orthodox leadership, which requested, however, that the portraits of the artists-saints – pained by Papatheodorou – be changed, electricity be installed, and locks be places on the doors.
And so the magic of the church was replaced by loud speakers, empty-eyed Byzantine-styled saints we find in every other Greek church countrywide, blaring lights and lines of cars parked outside.
Agia Fotini is now also a good source of money for the Orthodox Church thanks to the dozens of people who want to exchange vows or name their child in such a special setting. And since we've gone this far, unfortunately, the Greek culture and tourism ministries have failed to protect and showcase the church as it deserves.
I was very lucky, blessed I could say, to have had Agia Fotini all to myself back when it was a temple of unconditional love.
Agia Fotini and her Architect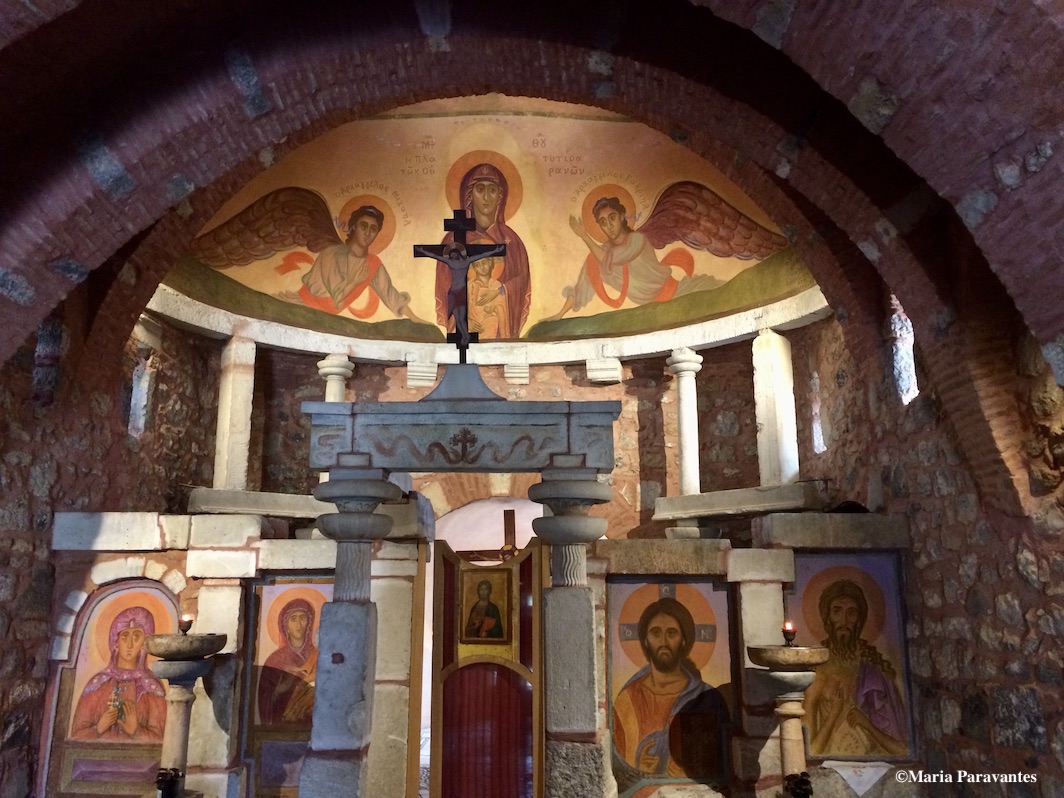 Agia Fotini created a great deal of controversy when it was completed in the late '70s. The church was designed and built by architect Kostas Papatheodorou, whose parents were from the Arcadia village of Atsiholos. He was born in 1937 and lived in Halkida, Evia. After finishing high schoοl, he went to Vienna to study architecture and then to Germany.
Papatheodorou was also a painter and iconographer, and a student of prominent Greek architect Dimitris Pikionis, who is known for the landscaping and walkways around the Acropolis in Athens.
The architect quit his job at the culture ministry to undertake what he described as the most important project of his life. He lived in a tent by his art work for six months and was said to have wandered throughout Tripoli and the surrounding villages in search of rubble for 'his' Agia Fotini.
Theodorou described the location of the church as "ideal"… an "area of simplicity, scarcity and innocence… This humility and simplicity is what we Greeks are, or at least were. After all, a place of worship of God does not have to be complicated," he said in an interview to local Tripoli newspaper Odos Arcadias.
He also said that finding materials and building Agia Fotini was like directing a theatrical performance.
"It was an attempt to find god, who could not be seen but could be found in His works, which were godly,"

Kostas Papatheodorou, architect
Of course, once the church was completed Theodorou was accused as being a pagan and creating a monstrosity, much like Catalonia's Antoni Gaudi, who was criticized for his unique creations.
Construction on Agia Fotini began in 1973 and was completed in 1975. It was commissioned by the Mantineia Association.
Agia Fotini – A Church with a Message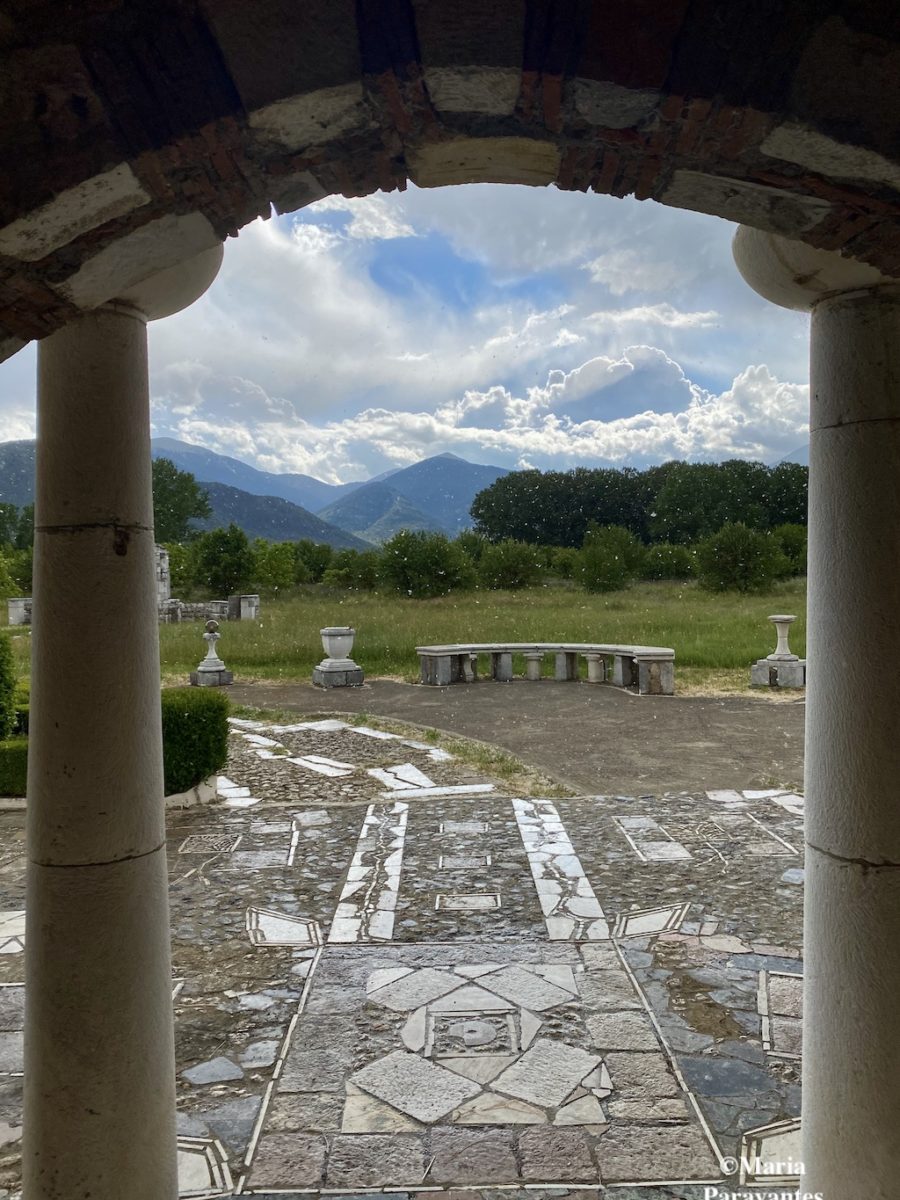 If there is a message to be retrieved from Papatheodorou and Agia Fotini, it is that true love has no boundaries – whatever the god one choses to pray to. It is indeed through the artists, playwrights, composers and myths of this world that we come closer to god as this is perhaps the only way in this dimension to begin one's spiritual journey.
In the architect's words: "I wanted to convey through Agia Fotini a philanthropic aspect, in other words, the love for our fellow human. Which means to love god first… and in order to be able to love god, we must become very small and through this humility to understand his true size".
►The Ancient Greeks & The Many Types of Love
Agia Fotini: The Travel Experience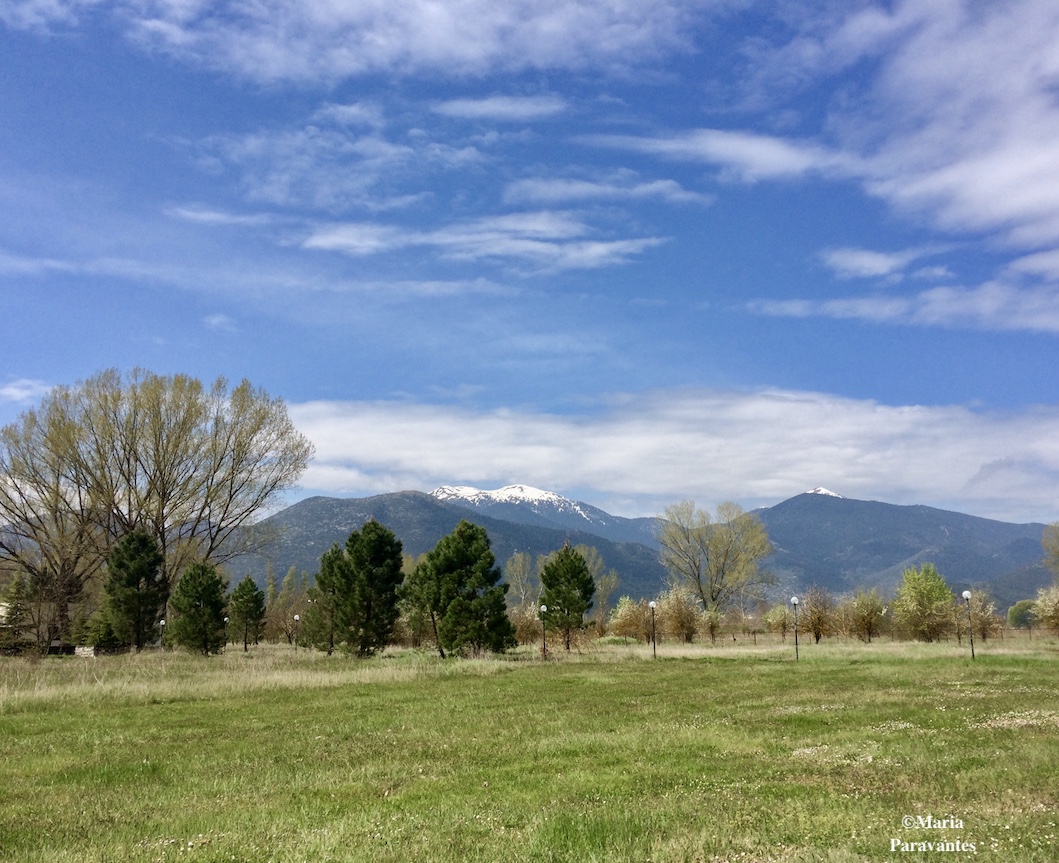 Make it a point to visit the church of Agia Fotini when you decide to visit Arcadia. I highly recommend visiting in spring or autumn. You can reach the Arcadia, in the heart of the Peloponnese, in little under 2 hours from Athens by car or bus. Agia Fotini is off the main highway to Vytina to your right or 13km north of Tripoli.
If you go on a weekday, you will probably experience Agia Fotini in silence. And I promise – if you remain quiet and listen – that you will get a one-of-a-kind spiritual experience.
Explore the premises, enter the church, examine every nook and cranny, there is always something to discover. And listen to the wind. Look up at Mt Menalon. Breathe in the wonder of creation.
►Kapsia Cave: A Tiny Greek Wonder in the Peloponnese
Maria's Travel Tips & Titbits
✓ Settle down…
There is a wide choice of accommodation available in the surrounding towns and villages, including Tripoli, Levidi and Vytina.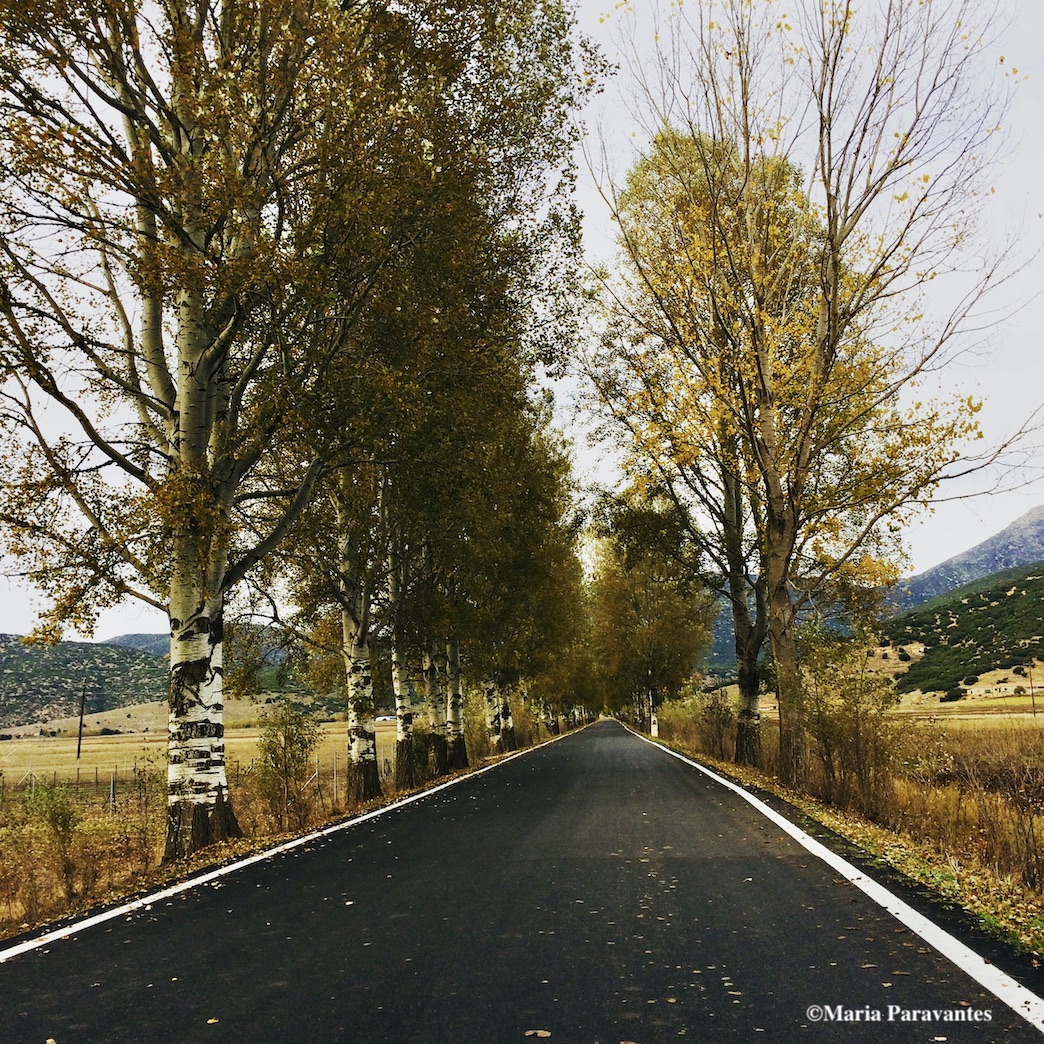 ✓ Indulge in …
Where do I begin! The area is known for its meats, and particularly known for its pork and celery stew (hirino me selino), its "lagoto" – a mouth-watering stew made of rabbit or pork stewed in garlic sauce, and "horta yiahni" or greens in tomato sauce.
✓ Don't forget to buy…
Tripoli's very own spirit "Tipota", strained yogurt (ask for "giaourti sakoulas"), and cheeses, particularly graviera from Tripoli, spoon sweets from Levidi and Vytina, and of course, the one and only "Meli Menalou" or Menalon honey, also known as "vanillia", which is also a PDO (protected product of destination origin).
►Greek Honey: A Divine Gift of Health
✓ Truth or dare…
Also visit the site of Ancient Mantineia opposite the church that includes mostly Roman Era remnants, a theatre, parliament, agora, and temples. Take the local road you're on and explore the Arcadia countryside. You won't regret it. Go to at least one "panegyri" – open-air fair held usually in the church courtyard or central square with traditional instrumentalists, plenty of song, island dance, food and wine. Also make sure to tour the villages of Mt Menalon.
►Kastanitsa: A Traditional Greek Mountain Village Getaway
---
♪I conclude today's post with the work of Oscar-winning Greek composer Vangelis featuring Greek actress Irene Papas from the 1986 album Rapsodies with works inspired by Greek Orthodox chants.
Enjoy!