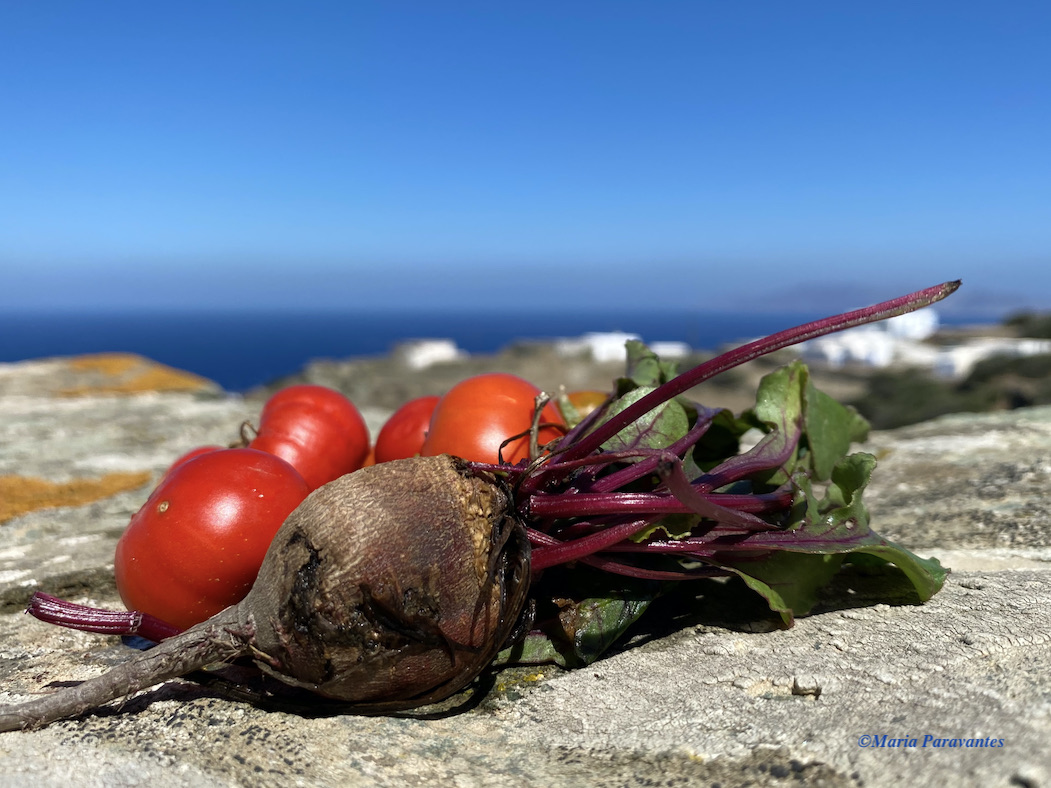 Did you know that many traditional Greek food products are at risk of extinction? I felt compelled to write about these products and about the efforts being made by the Slow Food Movement and other local groups to safeguard food items that I was fortunate enough – due to age – to have tasted but which have now begun to disappear.
At the same time, I am writing about the Ark of Taste initiative and the Slow Food movement because I believe it is now more than ever vital that actions must be taken to safeguard Greek food items, recipes and cooking traditions which are at the core of any immersive, memorable and rewarding travel experience.
Slow Food, Greece & Travel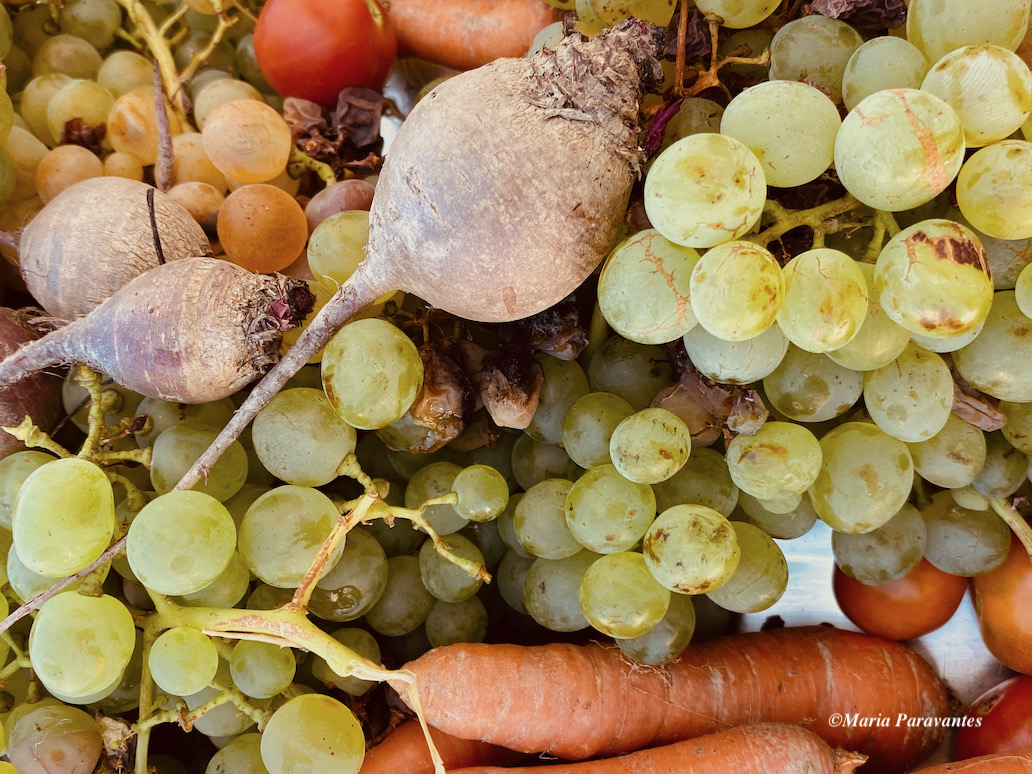 If there is one thing that attracted travelers to Greece in the heyday of Greek tourism in the '60s and '70s, then that definitely was the "slow life". It still is. Most of the vacationers who chose and still select Greece for their holidays want to return to the way things were. It's no wonder people still talk about, photograph or dream of sitting at a table by the seaside languidly sipping wine and nibbling on Greek mezedes.
So it's true, behind every destination there is a food, a story, a tradition, an age-old practice handed down from one generation to the next.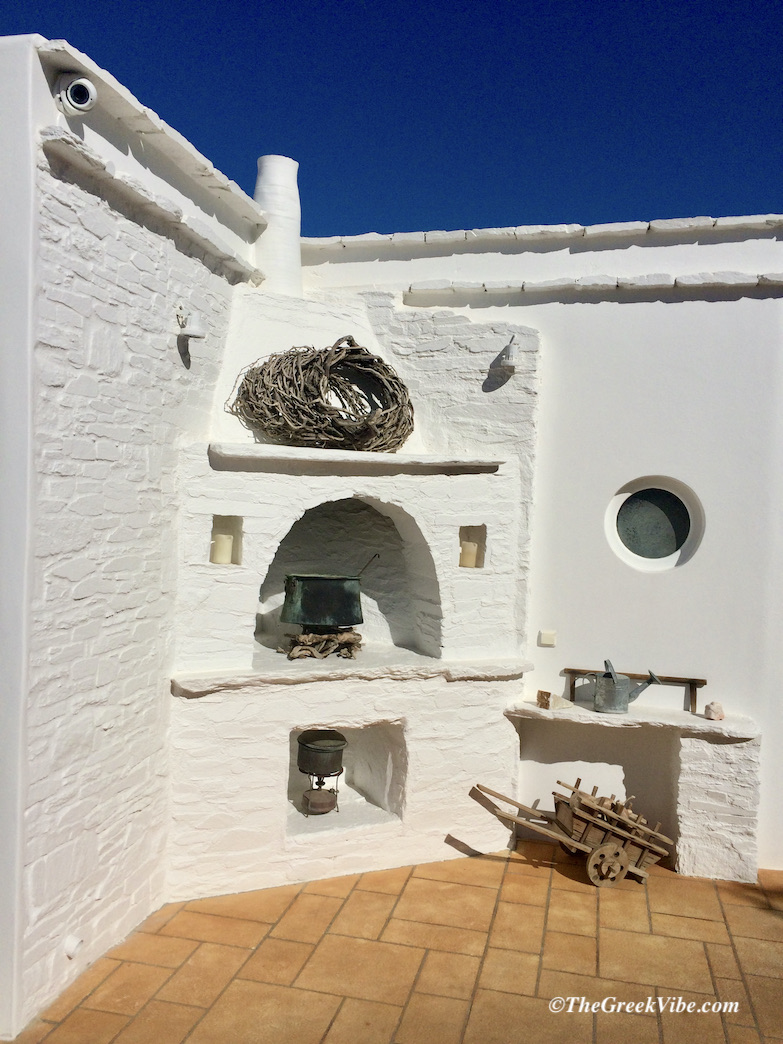 And it's a fact that all the more travelers are now seeking to immerse, to experience, to live like a local, to learn first-hand. Which means slowing down, digging up all those traditions that we either were ashamed of or replaced with modern technology, ask our parents and grandparents what they remember, share what we know and create new small, sustainable tourism units that choose and serve local products, thus supporting local communities, preserving the environment, and creating self-sufficient societies that respect nature's gifts.
Thankfully, in the past decade, there are several forward-thinking people in Greece who – driven purely by their passion for Greece and its products – have created wonderful eco retreats that offer rewarding back-to-basics activities that include traditional olive picking, wine making, sheep shearing, soap, bread and cheese making and much more.
At the same time, a Slow Food Travel tourism model is all about the actors: the farmers and herders, the cheesemakers and winemakers, the butchers and bakers, who together with the chefs and cooks who prepare their products, tell the stories.
Escape to Greece with The Greek Vibe monthly Newsletter!
What is the Ark of Taste?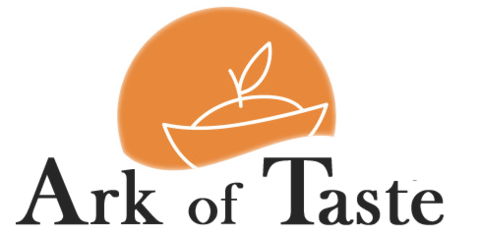 Founded in 1996, the Ark of Taste is a catalogue of more than 5,389 endangered fruits, vegetables, animal breeds, cheeses, breads, sweets and cured meats as well as preparation methods from 150 countries.
The initiative is aimed at preserving at-risk food items that are sustainably produced, unique, and "culturally or historically linked to a specific region, locality, ethnicity or traditional production practice".
The idea is to raise awareness to the existence of these products and invite all of us to take action, rediscover and put them back on the table.
It's also about telling the stories behind these products and their producers.
---
Greeks Food Items at Risk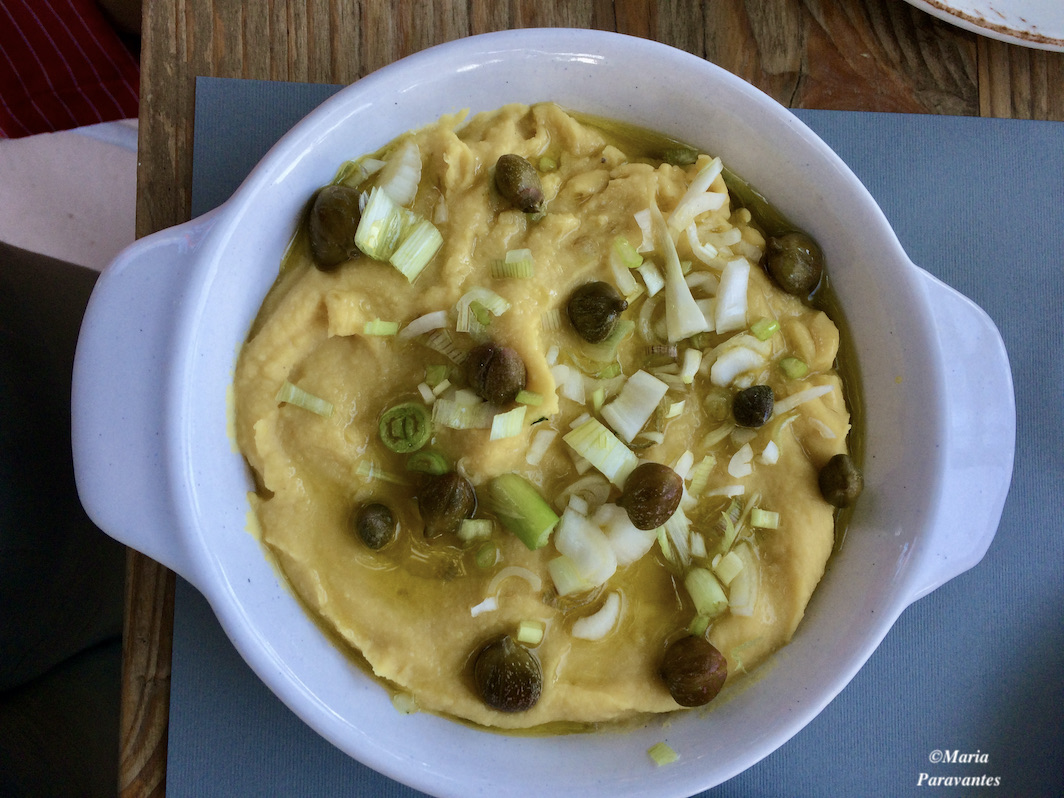 There are currently 23 food Greek food-related items at risk of dying out; products that older generations took for granted and considered "peasant foods". Today these items are highly sought after not only for their nutritious value but also because they are linked to eating, cooking and sustainable agricultural practices that are nowadays being sought by environmentally conscious younger generations returning to the basics. They also form the basis of food and cultural travel which are gaining ground among today's well-informed travelers.
So let's meet the Greek foods (and methods) on the Ark of Taste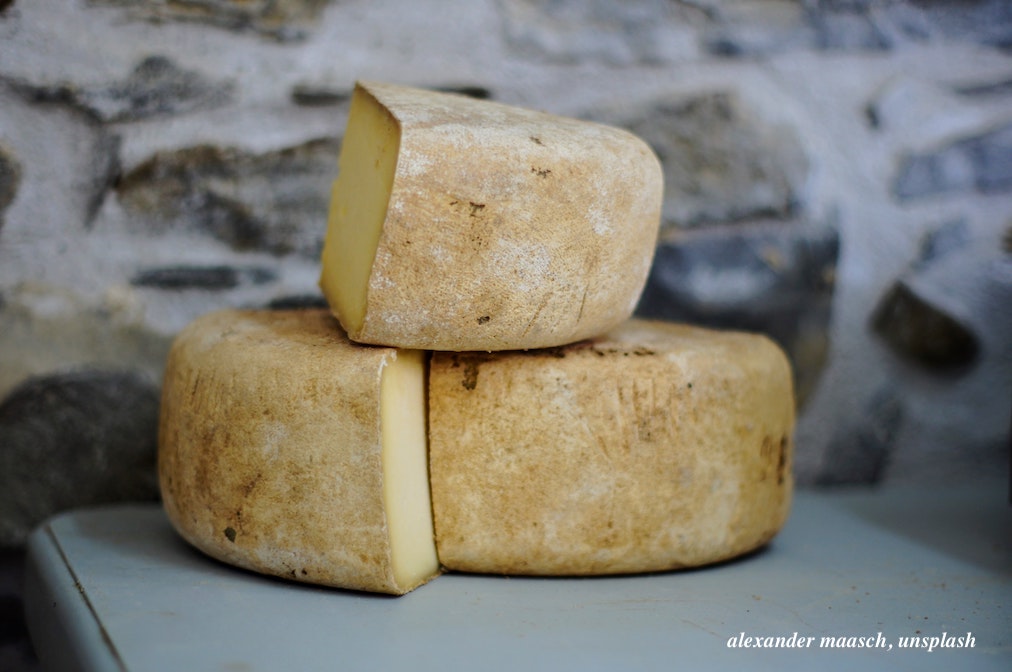 Anthonero – or orange blossom water made on Patmos
Cretan Paximadi – the famed double-baked paximadi-style rusks also known as dakos, kouloura, kritharokouloura, or koukouvagia made of 10% wheat and 90% barley and dried out in the sun
Fliskos Kudi – a local garden pea variety from Patmos which is resilient to the harsh Aegean winds and grows along the ground, harvested at night
Fokiano Grape – a rare almost forgotten Greek grape variety which dates back to antiquity and is mostly found on the Aegean islands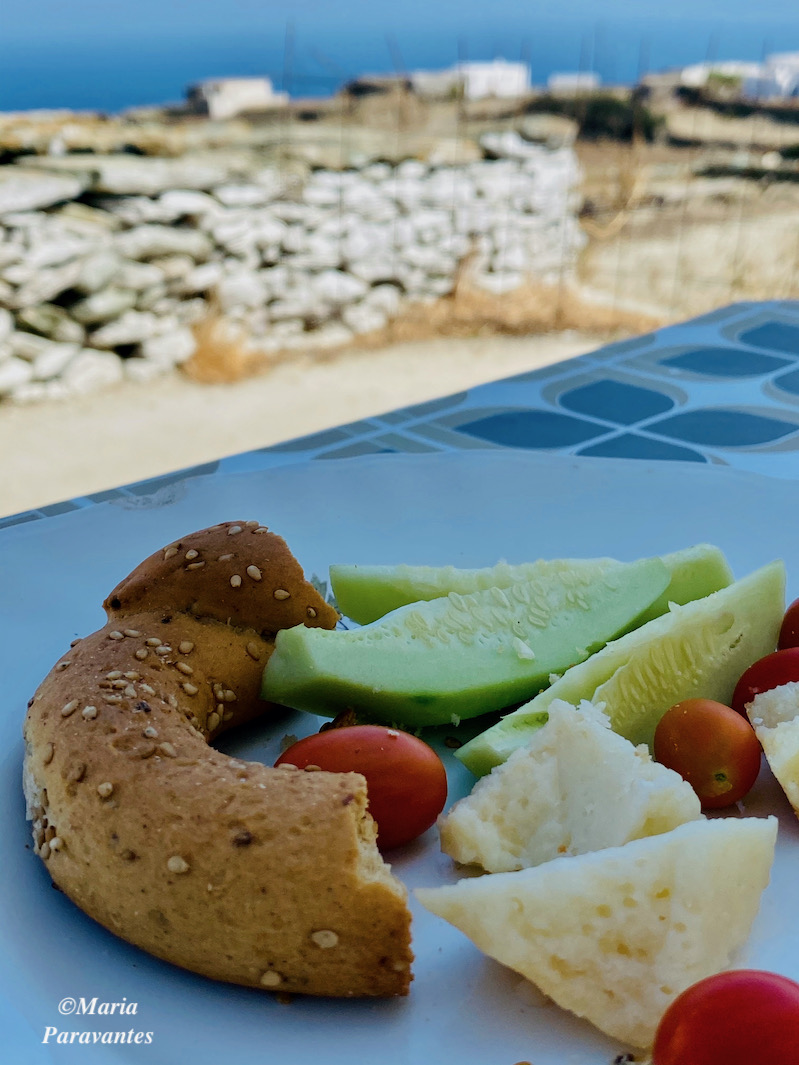 Hamada Extra Virgin Olive Oil – made of the almost rare brown Hamada olive from Samos, which grows under certain climate conditions and with the help of a special fungus
Kalarritiko Sheep – an Epirus breed of mountain sheep that frequents high altitudes named after the village Kalarrites. Dimitris Dimou is making efforts to protect the breed on his farm which also includes other rare breeds of sheep from Karystos and goats from Skopelos island
Kavourmas – a cured salami-style meat prepared traditionally in the Macedonia and Thrace region in northern Greece. The preparation method dates back to Byzantine times. Kavourmas is considered one of the most sought after delicacies to accompany ouzo or wine
Kopanisti – the famous spicy pink cheese of Mykonos. A Protected Designation of Origin (PDO) cheese, Kopanisti literally means "to beat" which is also the way it is made. Kopanisti has been made on Mykonos for hundreds of years and can survive months without refrigeration
Makri Olive – A Greek olive variety native to the Macedonia and Thrace region in northeastern Greece,which survives due to a microclimate of dry summers and cold winters which gives it its fruity taste. The Makri olive is a PDO product.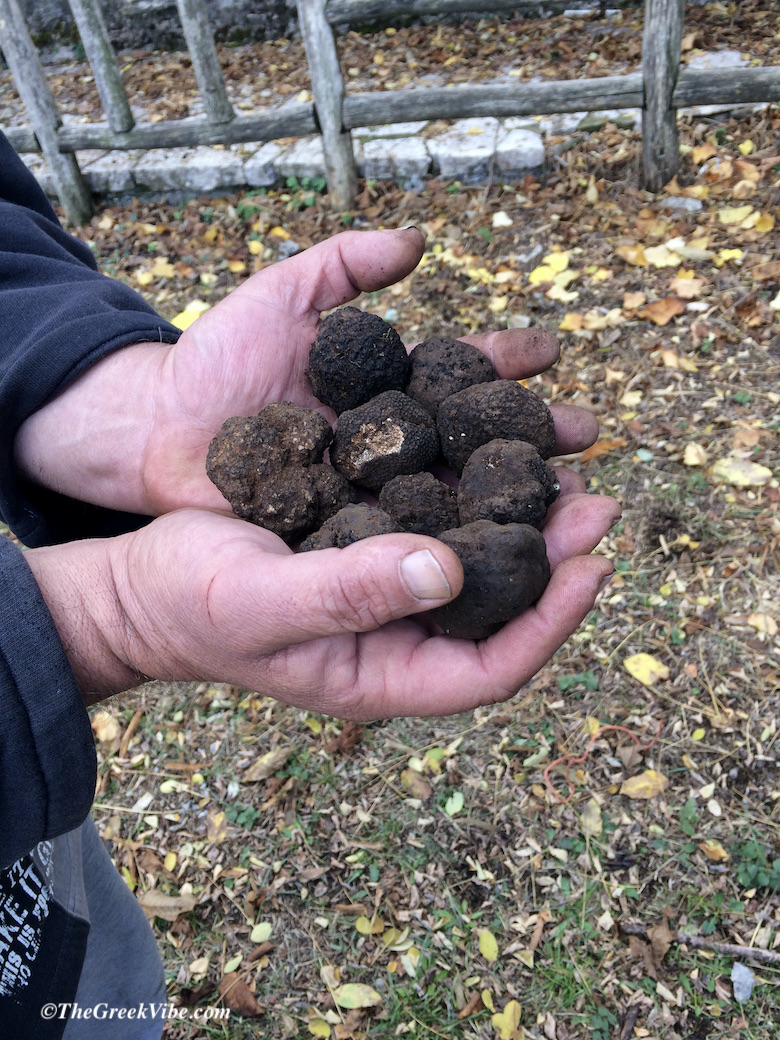 Malotira – or mountain tea from Crete known as "tsai tou vounou" can be found in crags and crannies at high altitudes. The wild plant is known for its healing properties
Mavrotragano Grape – is a Santorini grape variety that survived disease in the late 1800s, due to the island's volcanic soil territory
Niotiko Cheese – a delectable, rustic cheese from the island of Ios made with raw goat milk, wild sage, thyme, and pine
Patmos Tyropita – dating back to the early 1900s, this traditional Greek sweet-ish cheese pie was mainly prepared during Easter in wood ovens. Like a mini pie of sorts, it consists of baked short crust with an egg, Greek yogurt and local cheese filling
Petimezi – a traditional Greek molasses obtained from sugar cane produced in Thrace. The strong-tasting, amber-colored petmezi was used in the past to make sweets or as a natural sweetener
Santameriana Grape – a white grape variety grown in the village of Santameri near Patra. Santameri dates back to ancient times and is today produced by one winemaker who managed to salvage the vines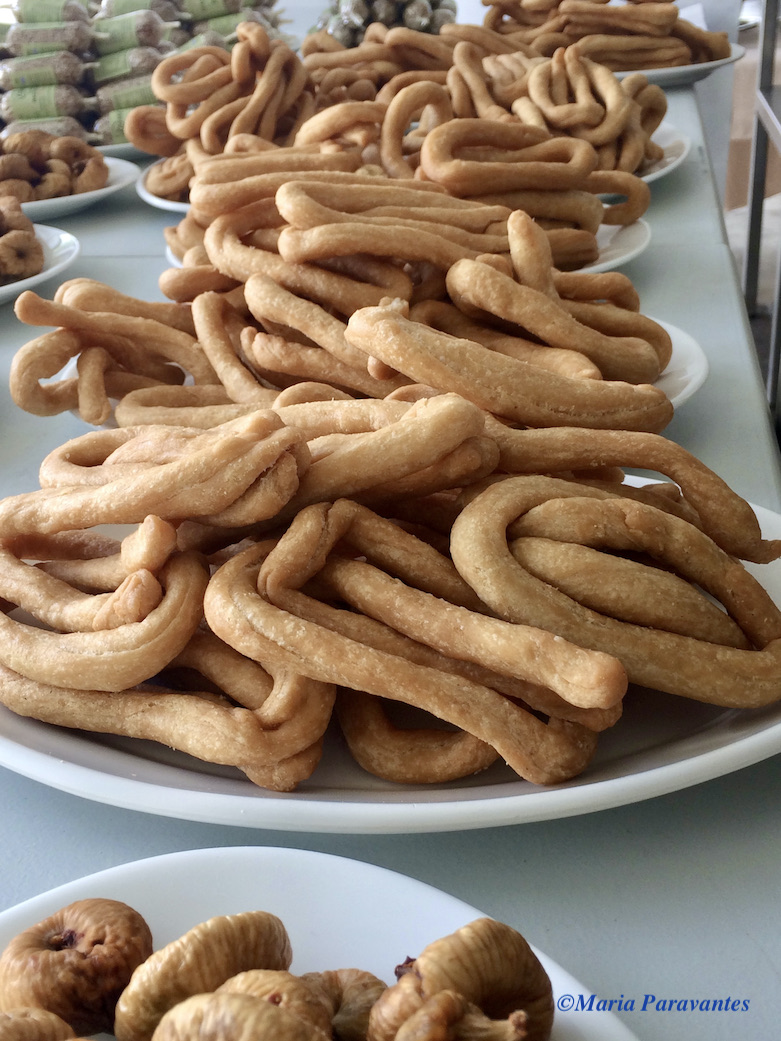 Santorini Fava – a local yellow-colored, tiny, flat fava bean is one of the most ancient legumes in the Mediterranean believed to cultivated on the island for 3,500 years
Metsovo Sausages – Made in the Epirus village of Metsovo these sausages are made with local Katogi wine, cheese, sheep and beef meat
Sifnos Xinomizithra – a traditional fresh, soft, white cheese made on Sifnos island produced from whole milk
Skinopsomo – a traditional bread from Patmos made with schinus fruits, sugar, cinnamon, and salt
Stravoradi Pear –a local aromatic pear variety found on the island of Ikaria
Thermiotiko – a white, soft goat's milk cheese from the island of Kythnos produced in exactly the same way for thousands of years. Legend has it that the Kythnos cheese was served at Egyptian banquets in the 3rd century BC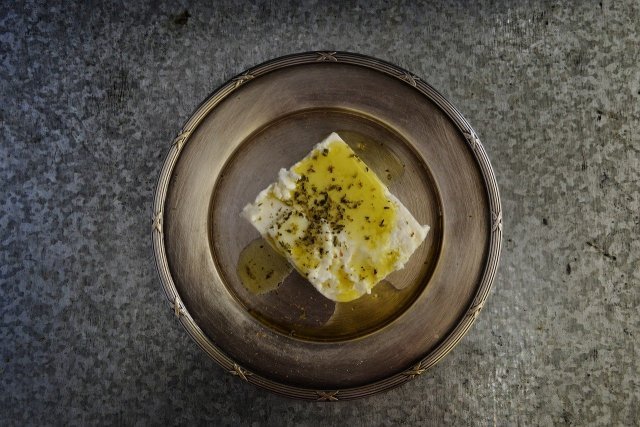 Touloumotiri Peloponnese – a spicy "bag" cheese made with milk placed in washed and salted animal skins and aged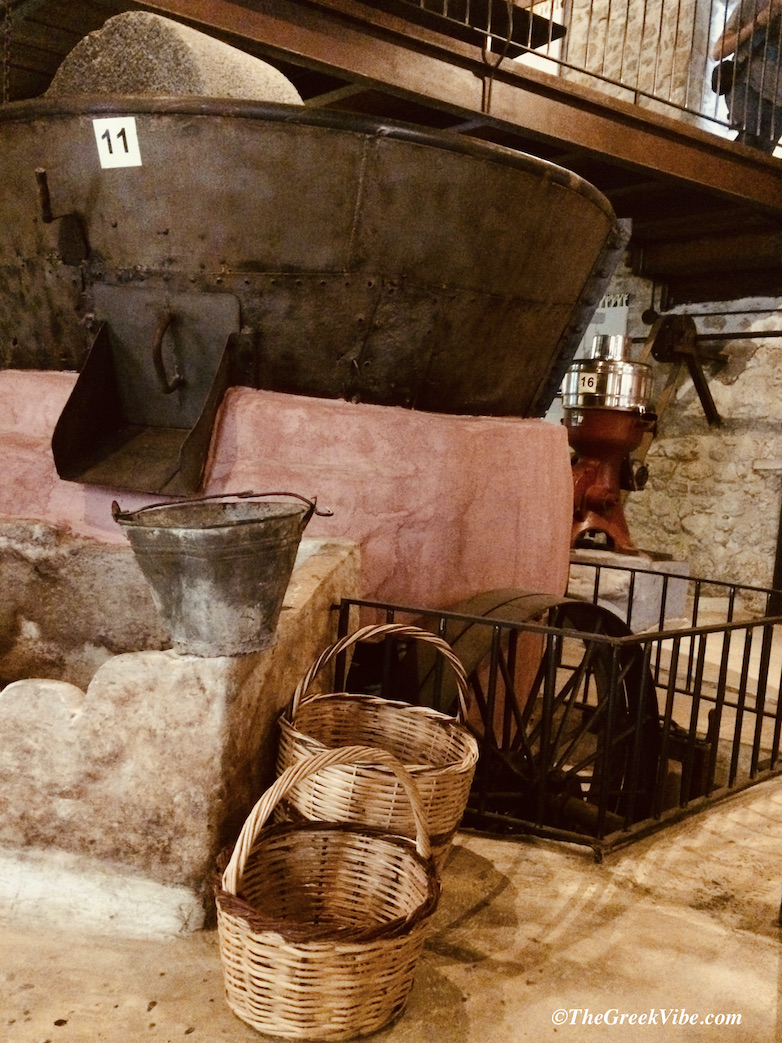 Traditional Greek Feta – the 'king' of Greek cheeses is made from pure sheep's milk, or sheep's milk mixed with a maximum of 30% goat's milk. Feta means "sliced". The best known and loved Greek cheese, feta received PDO designation in 1994.
Traditionally-milled Extra Virgin Olive Oil with Koroneiki olive – the traditional time-demanding harvest and processing of the Koroneiki olive practiced mainly on Crete and in the Peloponnese.
This fresh olive oil is harvested from unripe olives and cold pressed only using only age-old methods. No centrifugal force, instead the olives are crushed under rotating granite millstones, kneaded into a paste, and pressed using a traditional hydraulic press. Also known as "proteleo" (first oil) or "agoureleo" (unripe oil), this extra virgin premium olive oil is hard to find and is believed to have healing properties. There are very few traditional olive oil processing mills still operating in Greece
Xinotiri of Naxos – soft or hard shaped like a pinecone, xinotyri is made on the mountains of Naxos with the milk of free-range goats and sheep.
---
Slow Food: Back to Basics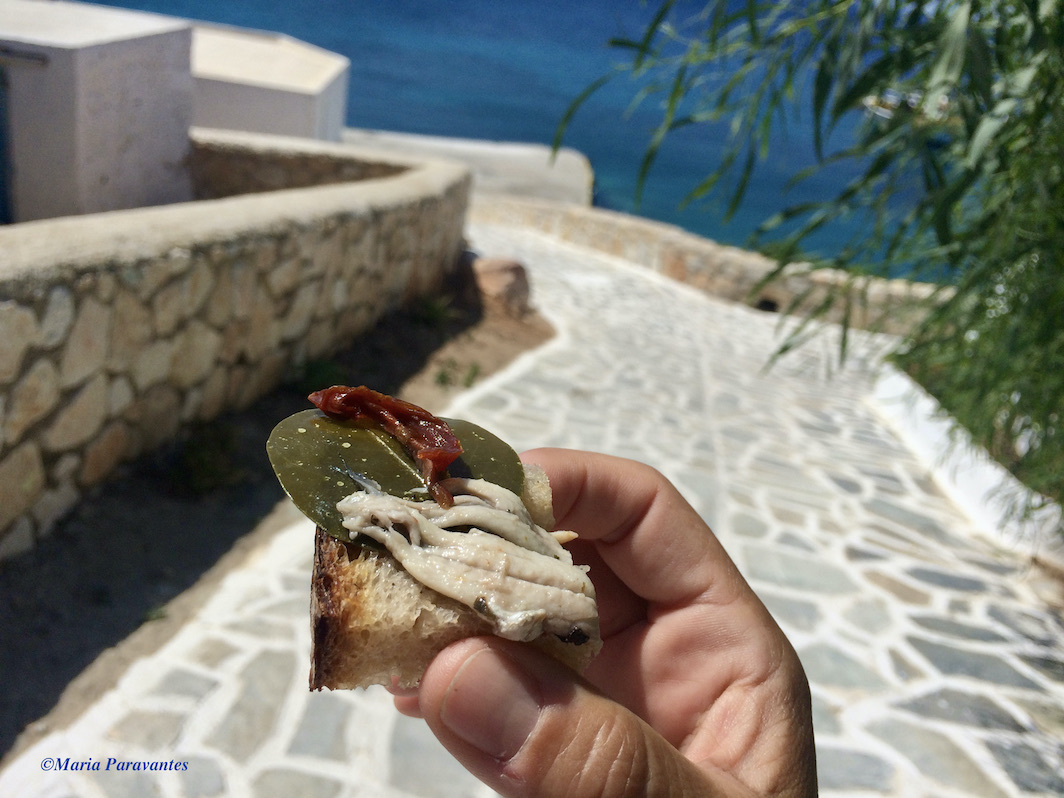 The Slow Food idea started in 1986 from Italy aiming to promote local food and traditional cooking and is now an active non-profit organization active across the globe through 800 local chapters (convivia) and 80,000 members in 50 countries.
The organization, the brainchild of Italian Carlo Petrini, works to preserve centuries-old traditional and regional cuisines and encourage farming of indigenous plants, seeds, and livestock.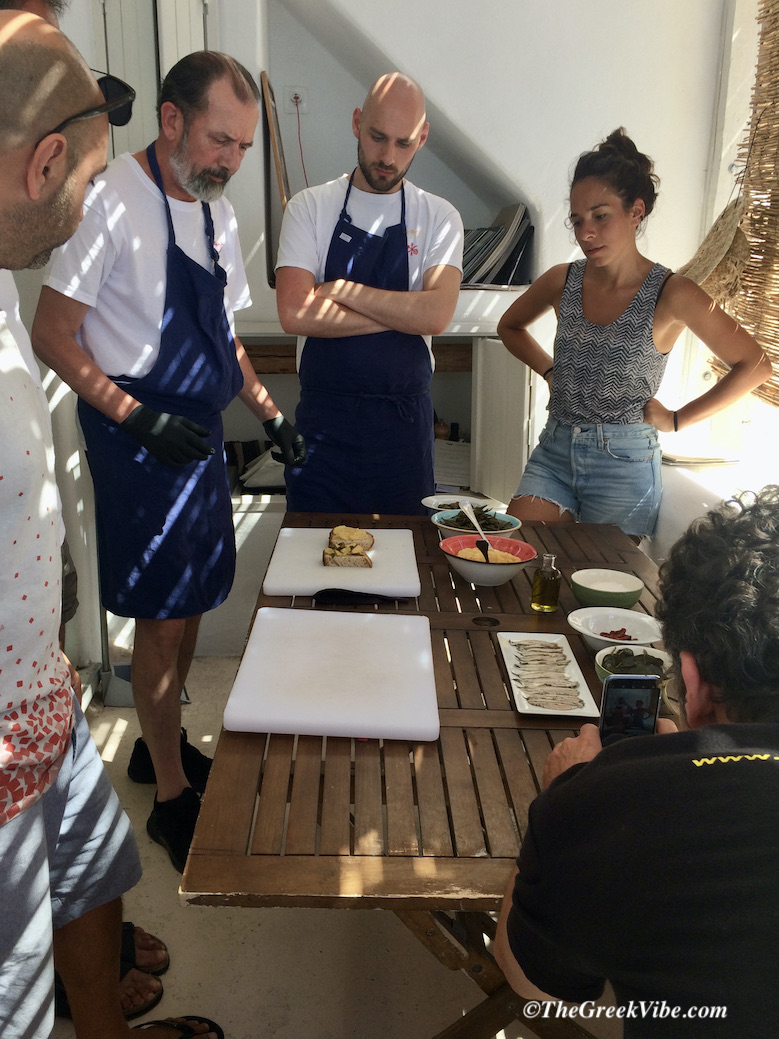 The movement also aims to initiate people into a new way of production and consumption and away from overproduction and food waste, promoting local small businesses, farmers and sustainable foods.
It also focuses on food quality, as well as a return to eating and food preparation practices that are inextricably linked to local community, culture and heritage traditions.
Through the Slow Food Foundation for Biodiversity, the organization works with groups of small-scale producers to sustain quality food productions at risk of extinction; builds networks of farmers' markets that promote good, clean and fair food; connects chefs with local small-scale producers; creates food gardens at schools, villages and cities; and provides tells the stories behind the products.
---
Slow Food: The Greek Connection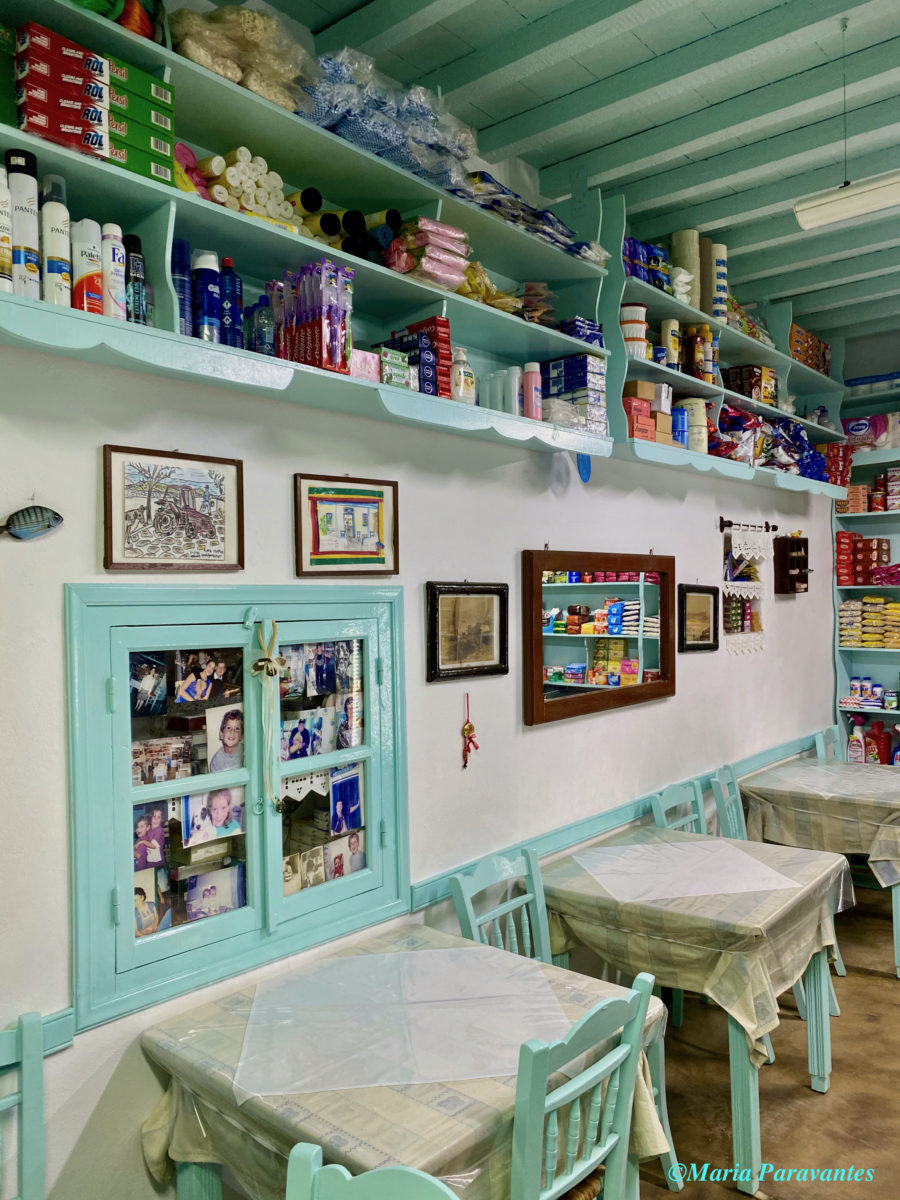 There are currently 500 Slow Food members in Greece and The Greek Vibe is proud to contribute to the protection and preservation of Greek food heritage as a member of the Attica chapter.
Communities are set up locally with the aim to raise awareness on local products that are either extinct or facing the risk of extinction through workshops, seminars and tasting sessions.
If you know of a local food product, recipe or practice that is dying out, do your bit and nominate it for inclusion in the Ark of Taste.
I should remind here that of the eight treasured traditions and practices "made in Greece" and recognized by UNESCO as intangible world heritage offering you insight into the Greek way of life, two: the Greek Diet and the harvesting and cultivation of mastiha Chiou are food-related.
---
♬ And I end today's post with a traditional Greek folk song with one the great dames of the "demotiko" genre, Fylio Pyrgaki, about a girl from Santameri – the village with the rare wine variety mentioned above.
Be well!