A gift is always a good idea! And when that gift brings a bit of sunny Greece into the lives of people you love, then double the reward for the giver. As the holidays approach, check out The Greek Vibe's Greece-themed gift ideas. I think you'll end up wanting to order some for yourselves too!
1. The Mediterranean Diet – Cookbook for Beginners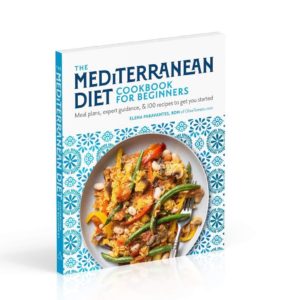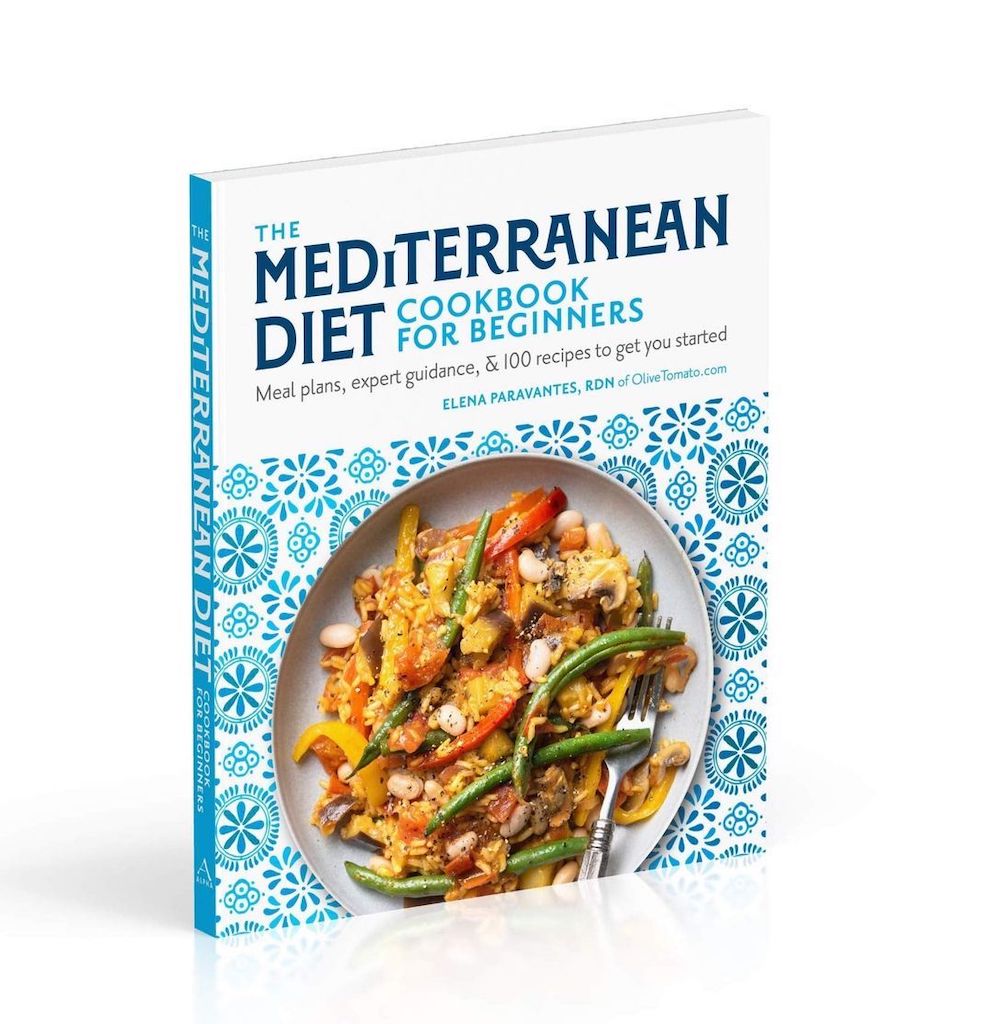 It's been said over and again: the Greek diet is healthy, fulfilling and let's admit it, we all love Greek food. So look no further. This book written by an expert dietician and TEDx speaker is a great gift for your foodie friends, lovers and partners, or work mates. It's full of easy-to-make Greek recipes, useful info on how to make the Greek diet a part of your life, and valuable advice from a registered dietitian nutritionist (RDN) and a second-generation Greek-American living in Greece.
---
2. 'Athens' by the Melina Paxinos Quartet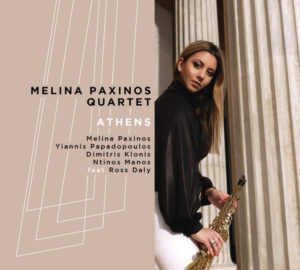 Just imagine sitting on a veranda as the sun dips into the calm sea leaving behind velvety hues of orange, pink and red. Take a sip of your crisp Greek wine as you indulge in some succulent Kalamata olives and a piece of sharp graviera cheese. Is there a better way to set the mood and dream of your next trip to Greece than music? This smooth, sexy and carefree CD does just that. Greek-German saxophonist Melina Paxinos crafts the perfect soundtrack of Greece and the perfect holiday gift for the music aficionado, the Greece lover or the jazz fan.
---
3. Greek 'Kourabiedes' Almond & Butter Cookies
Christmas or not, these award-winning butter and almond cookies will have you hooked in no time. And yes, if you want the best (besides your mom's), this is it. The Chrysanthidis family in Kavala, Greece, have been making them since 1924. Greeks and travelers passing by the town of Kavala always buy a few boxes for themselves and as gifts. The Chrysanthidis homemade "kourabies" cookie is made with whole almonds and quality butter. The perfect accompaniment to coffee. For your info, the kourabies is one of two traditional cookies made in Greece for Christmas and New Year's.
---
4. 'Once We Were Here'
Christmas and the holidays for me are always about reading a great book by the fireplace preferably (or if you're in Australia or other warmer climes… on the beach). Set in a tiny Greek fishing village during World War II, this moving tale is about friendship, courage, love and sacrifice. Penned by Greek-American Christopher Cosmos, Once We Were Here helps us remember the strength of the human spirit, of love and friendship.
---
---
5. Organic Greek Halva with Honey
The ideal gift for your vegan or vegetarian friends or for those of you seeking a healthy snack. This organic halva is produced by family-owned company Olympos – aka Papayiannis Bros – which has been making traditional Greek food products using sesame seeds for over half a century. This organic halva is made using the family's traditional recipe with tahini and honey.
In Greece, we eat halva with a touch of lemon during Lent because it is plant-based. It's also very nutritious, rich in vitamins B and E, calcium, phosphorus, magnesium, zinc, selenium and antioxidants and as such ideal for an everyday dessert, for breakfast or accompanying your Greek coffee.
---
6. 'The Lame Angel'
Miracles do happen even in the darkest moments and perhaps now more than ever is the best time to read books that remind us of this. Alexis Panselinos' The Lame Angel translated into eloquent English by Caroline Harbouri does just that through the adventures of a Greek-American detective who finds himself in WWII Athens, where life takes on a whole new meaning. A great read for your literature-loving friend, your nostalgic Greek parent or even a colleague who's looking for miracles and some time to get away from it all.
---
7. Greece-themed Stickers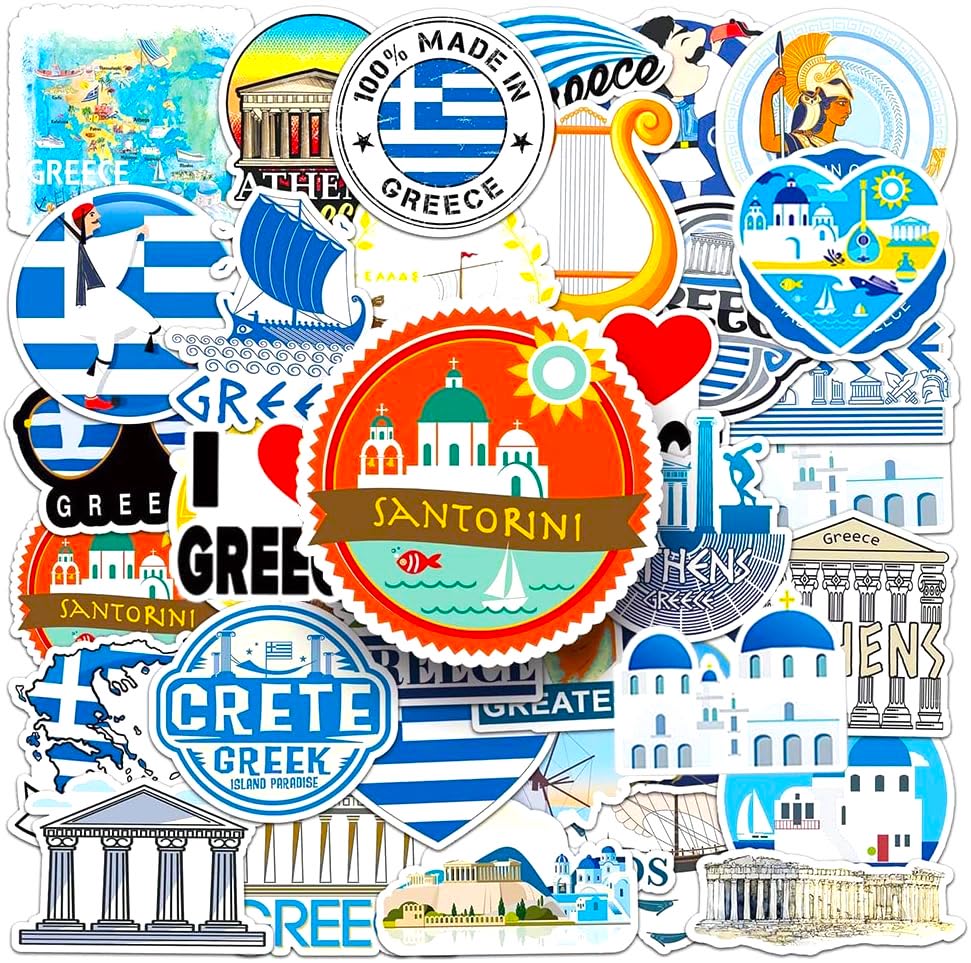 Ok, I know, who uses stickers, right? But I really am excited about these waterproof stickers which can decorate anything from luggage and skateboard to guitar case and helmets. I actually stuck a few on my motorbike and I love to use them on gifts. They make my day. (I used to collect stickers as a kid in Chicago, so you get my enthusiasm). And I'm sure Greece fans will love them.
---
8. Traditional Greek Coffee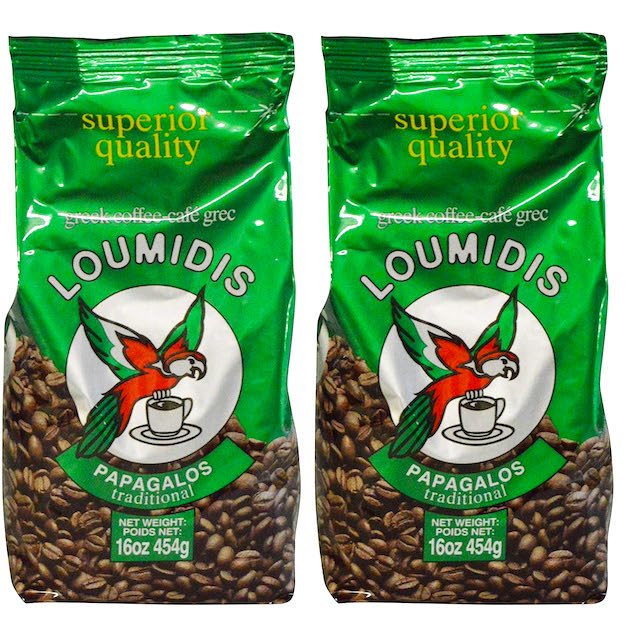 Whether it's for your loud Greek aunt or for your friends who discovered Greek coffee on an island this summer, Greek ground coffee Papagalos made by Loumidis is a great gift. Perfect if you could combine with a Greek briki coffee pot and serve with a traditional Greek spoon sweet. The Loumidis company has been producing this rich, aromatic, classic roast for over 100 years. Want to enjoy coffee like a Greek? Read on
---
---
9. Keep Bad Vibes Away with Greek Mati T-shirt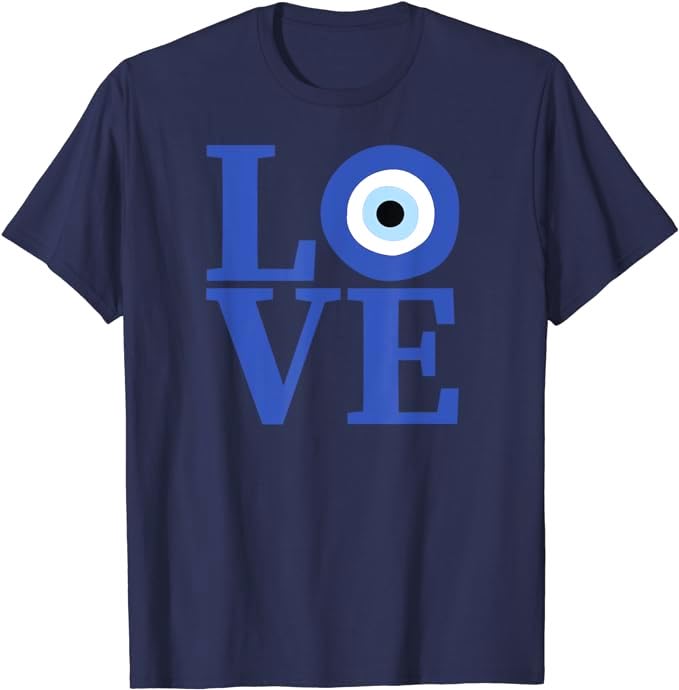 If you want to be sure you're keep the bad vibes away then why not wear a Greek "mati" (evil eye) T-shirt? This way you'll be safe for sure. A perfect and fun gift that serves a very important purpose. Sending love back at you! Available in five colors, all sizes, and very soft. For more about the Greeks and the evil eye, read here.
---
10. Papadopoulou Greek Sandwich Cookies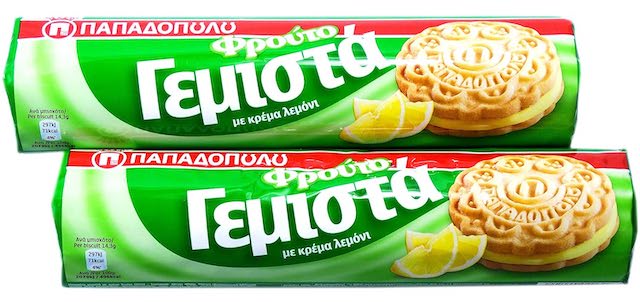 If there's one gift everyone who has been to Greece loves, then that definitely is Papadopoulou cookies. What Oreo cookies do for the Americans, Papadopoulou cookies do for the Greeks. These comes in different flavors including chocolate, orange, and lemon and are perfect with milk, coffee, or plain.
---
🎶 I end today's post with a song about – what else – a gift. "To Doro" by singer/songwriter Christos Thyvaios. Happy holidays to all!
Escape to Greece with The Greek Vibe monthly Newsletter!