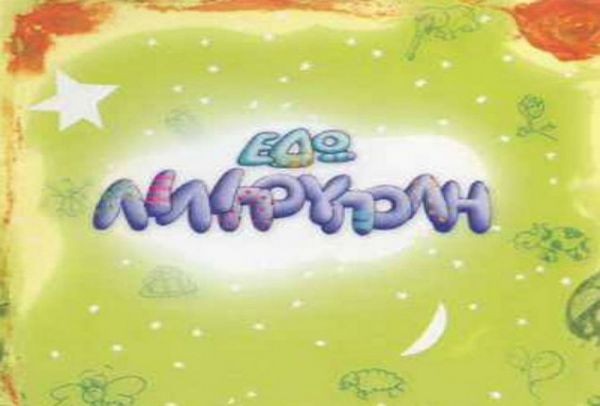 In 2012, The Greek Vibe published a post about Greece's legendary children's radio show Edo Lilipoupoli. On February 6, 2022, the lyricist Marianina Kriezi passed away leaving behind the wonderful tales that are alive in the hearts of generations of Greeks. In her honor.
Plump peas dance and prance with the good-humored greens on the grass as the silver lining of night appears…
Blissful golden roses stretch out in spring at the tender touch of the sun's rays.
The view from the almond- and hazelnut-rooftops of Lilipoupoli to the delightful beach of Lilli below is intoxicatingly sweet. Lo and behold: This is a land made of sugar and spice… and everything nice.
It's all about song and dance and fun in Lilipoupoli, where everyone excitedly awaits nightfall so they can run down to Porto Lilli, to sing and sail under the silvery gaze of the full moon. "We're not Zulu, were not Papua, we're the wild race of Lillipoua."
If there ever was a time (and need) to believe in fairytales in Greece, then this must be it. Some three decades after it first aired over the radio waves of the national broadcaster's (ERA) Trito (3rd) Programma, the tales of Lilipoupoli are back to remind us now more than ever that fairytales can – even in the darkest of days – soothe the soul. 
'Edo Lilipoupoli' – A Happy Space for Greek Kids
Rise and shine, youngsters across Greece would tune in to the Trito Programma to listen to the yarns of Edo Lillipoupoli. The brainchild of child psychologist Eleni Vlachou and Reggina Kapetanaki, the show came to life when Marianina Kriezi made words out of colours and Lena Platonos, Nikos Kypourgos, Nikos Christodoulou and Dimitris Maragopoulos gave those colors a sound. Every morning, Savina Yannatou, Nena Venetsanou, Spyros Sakkas and Antonis Kontogeorgiou would sing of the feats of the Lilipoua.
Lilipoupoli, which aired between 1976 and 1980, stood out as being a bright example of composer Manos Hadjidakis' (then head of the Trito Programma) foresight. He described the project as "the conception of a free and experimental radio… and a group of young people with lots of talent who got together on the 3rd [programme] and worked with high spirit, dignity and self-respect".
That's probably why Lilipoupoli made history.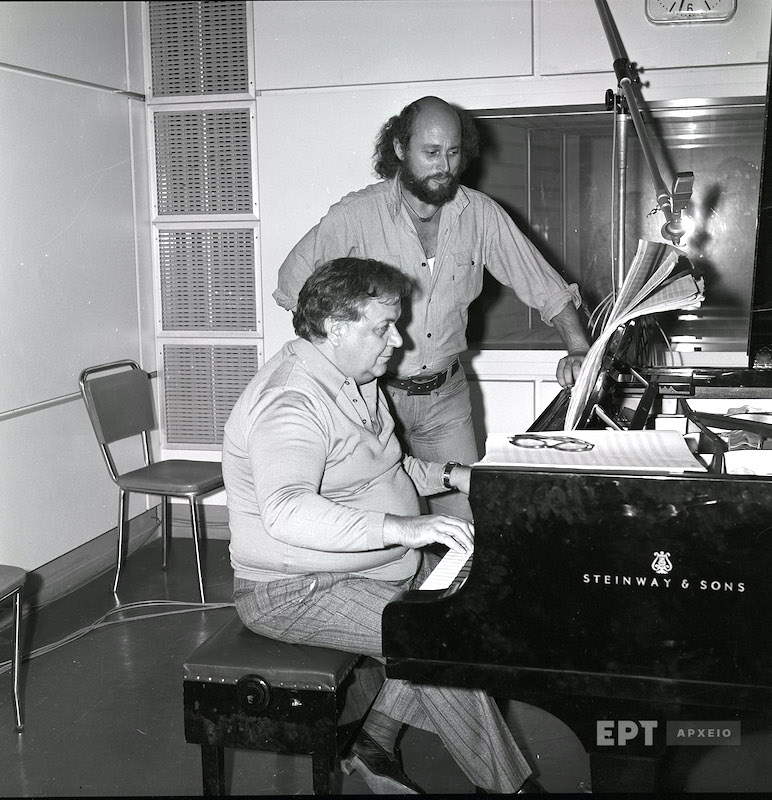 What started out as a children's show – introducing kiddies to the "basics" of this world and instilling in them a love of Greek tradition and a yearning for learning "Mes' To Mouseio" – ended up attracting the young at heart.
Back in the late '70s, Greek radio was at its heyday, keeping Greeks company throughout the day with theatre shows, music and trivia.
Radio was the sole source of entertainment at a time when YENED and ERT, the country's sole television channels, (both public) broadcast after 5pm until midnight.
The album featuring the songs of Lilipoupoli was released in 1980. And in 1997, it was adapted into a full stage spectacle and presented at the Athens Concert Hall.
---
♫ I end today's post with an exciting dive into mayonnaise by a Chinese swimmer in a yellow bikini and a propeller boat that goes by whipping the mayo to perfection. "I Mayoneza" by Lena Platonos and Antonis Kontogeorgiou.
Enjoy!