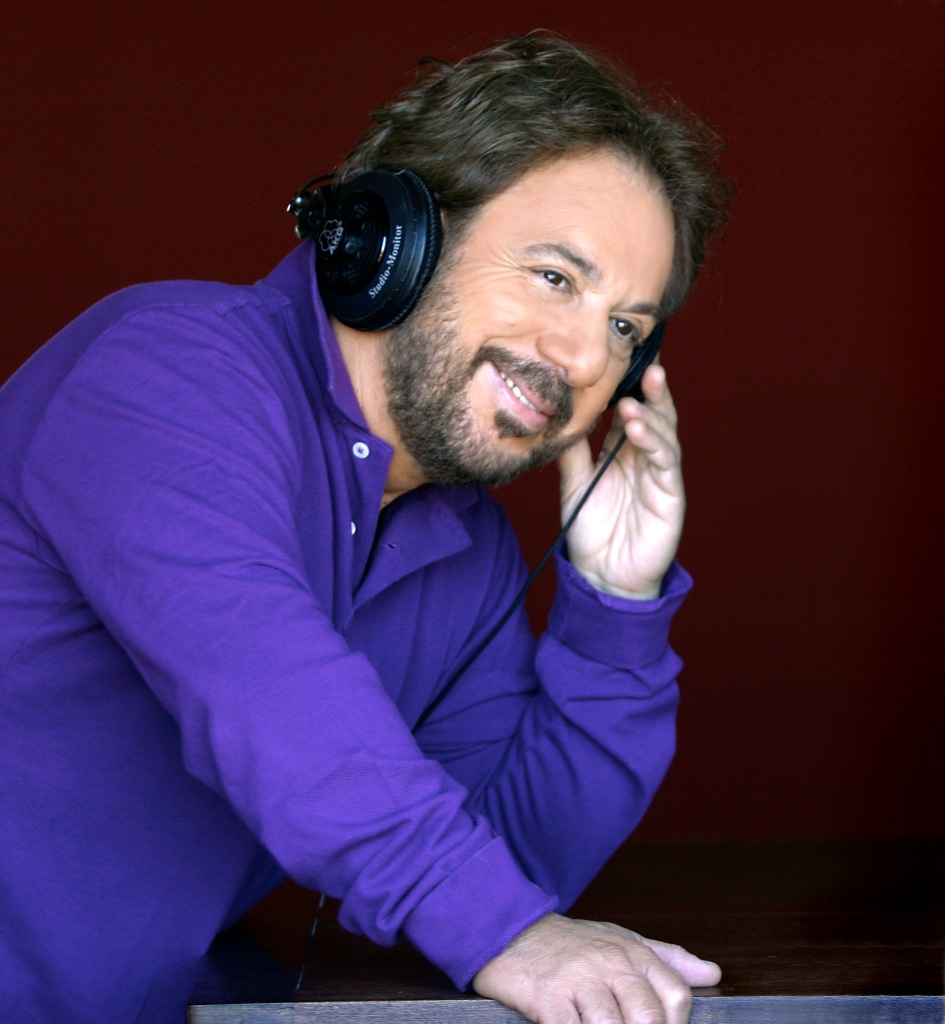 *This post was first published in The Greek Vibe on September 2, 2014, when Antonis Vardis passed away. It has been updated due to popular demand.
It was in the early '80s that the music of Antonis Vardis came into my world. As a teen growing up in Chicago, I was desperately seeking an identity, a sense of belonging. Greek music did just that. I would spend hours going through my mother's and my uncle's albums and tapes, finding that special song that would take me on an aural trip to Greece of my summer holidays, its beaches, the sights, the smells. Somehow Greek music touched me in ways English-language music never did.
In one such endeavor, there among popular singers George Dalaras, Yiannis Poulopoulos, Vassilis Papakonstantinou and Dimitra Galani, I remember coming across an album that would come to mark my adolescence. It was a cassette sent to us from Greece (this was a big thing back then) featuring Haroula Alexiou. Titled "Ximeronei" (Day breaks) it featured the songs of a handful of lyricists to Vardis' music.
From that day on "Fevgo" (I'm Leaving) became the anthem of my angst-filled teens. By the time I was, 15 I could play it on the guitar and it became a standard "feature" in our student musical gigs and gatherings.
Vardis passed away earlier today. He was 66 years old. As is usually said of artists who leave this realm, he will be remembered through his music. But in the case of Vardis, I truly feel that his legacy is much more than the popular songs he penned. In my eyes, he will go down in our hearts for his integrity, his professionalism and his undying passion for music.
Born on August 7,1948, Vardis was – like much of his generation – a restless soul looking for creative outlets. In 1965, he joined a band called the Vikings, giving us some garage-style songs like "I wanna Know" (above) and "Catherine" (below).
In the meantime, he worked as a guitarist to make a living. By the mid-70s, his songs had taken centre stage. Artists like Dalaras, Parios, Galani and Poulopoulos, to name but a few, saw their careers soar thanks to Vardis' knack for success.
His trademark sound? Ballads which were always a bit ahead of their times. You could always hear him strumming his acoustic guitar in the background. And the songs he penned became instant hits. If a track of his happened to catch your ear once, you would hum it all day. I remember hearing his songs on the "Greek radio" (a frequency all Greek-American families tuned into to keep in touch with the homeland) and then eagerly trying to find the album. No Internet back then to make this struggle easier.
Escape to Greece with The Greek Vibe monthly Newsletter!
Antonis Vardis: Ahead of the Times
Many of the songs I still love and go back to for some nostalgic comfort are by Vardis.
"M'agapouses" (You loved me once) featuring a very young Dimitra Galani.
"Ah Agapi" (Oh Love) with the velvety voice of Yiannis Parios.
"Thalasses" (Oceans) with the commanding interpretation of one of Greece's finest performers, Ilias Klonaridis, who stopped appearances early in his career (sadly for us).
The upbeat "Thelo Na M'agapas" (I Want you to Love Me) with 60s-70s troubadour Yiannis Poulopoulos.
Rock star Vassilis Papakonstantinou sings "Fevgoun Karavia ston Yialo" (Ships sailing away).
And the wonderfully fresh "Kato ap' tin Klimataria" (Under the Vine) featuring Dalaras in a song Diaspora Greeks loved as it reminded them of Greece.
Despite composing ballads for the most part, Vardis had a soft spot for the laiko genre. Somehow he would always manage behind the modern pop-rock façade to squeeze in that laiko feel. One such song is "Stin Ellas tou 2000" (Greece of the Year 2000). In one of his rarest appearances, the great Stelios Kazantzidis teams up with balladeers Haris and Panos Katsimicha and Vardis bringing together popular and laiko in verse, music and interpretation.
The song's final verse, by Sarantis Alivizatos, is foretelling of Greece's eternal woes.
"[Greece] Tell me what will become of you now.

Now that you've ended up serving them.

Dance in the nightclubs ("skyladika" are popular nightclubs usually featuring what is considered a 'low-standard' of music )

You travel the night

Desperately seeking an identity"
I believe that when an artist like Vardis passes on, we should not mourn. Instead we should be grateful because we were blessed to have been touched by his song.
Here, Vardis interpreting "Fevgo" – his trademark work.