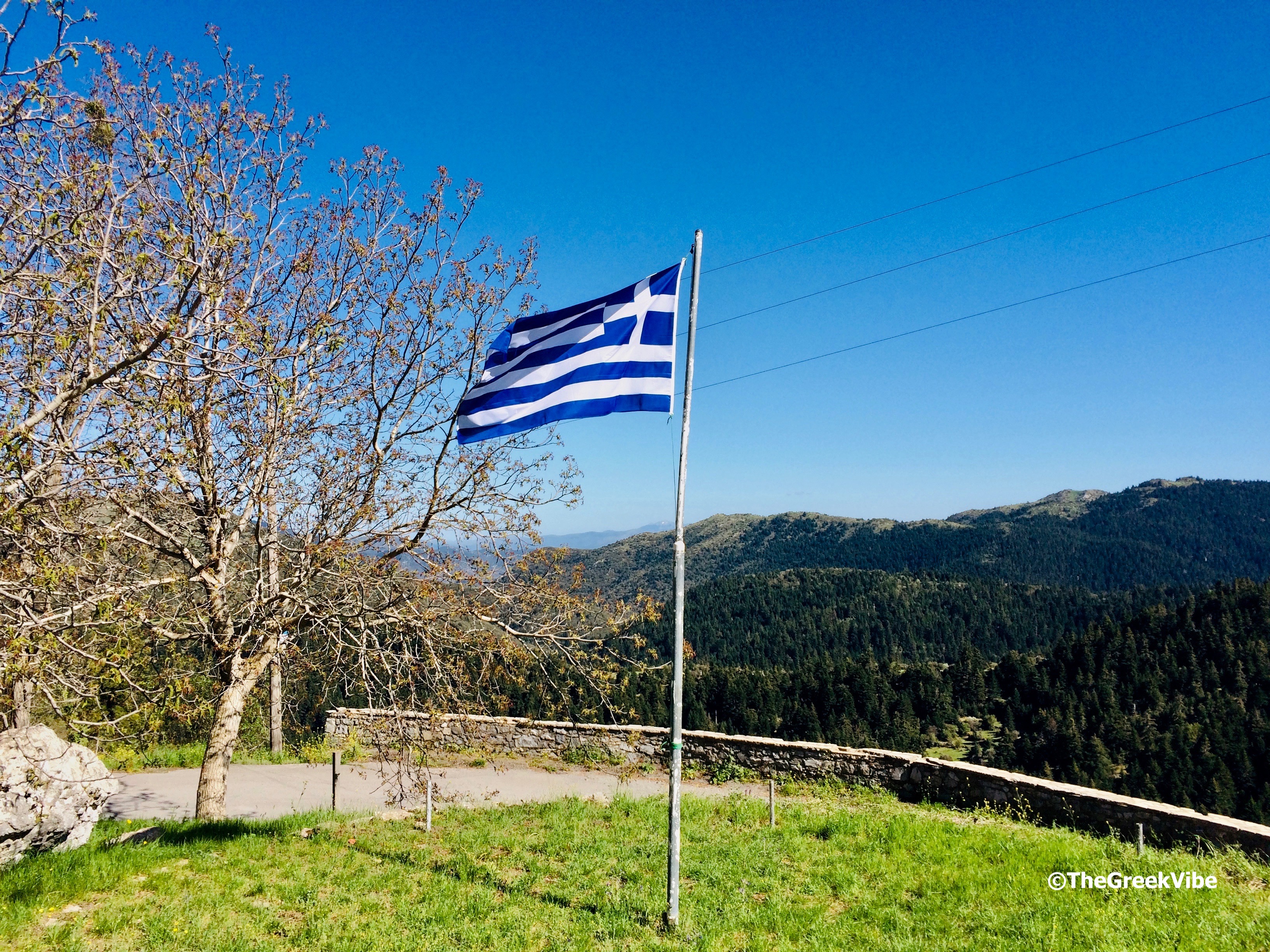 At 158 stanzas, the Greek national anthem, the Hymn to Liberty (Ymnos eis tin Eleftherian), written in 1823 by Zakynthos-born poet Dionysios Solomos and set to music in 1828 by Nikolaos Mantzaros, is the world's longest.
It became the official anthem of Greece in 1865 replacing the Bavarian National Anthem used by King Othon (Otto). In 1966, it also became the national anthem of tormented Cyprus.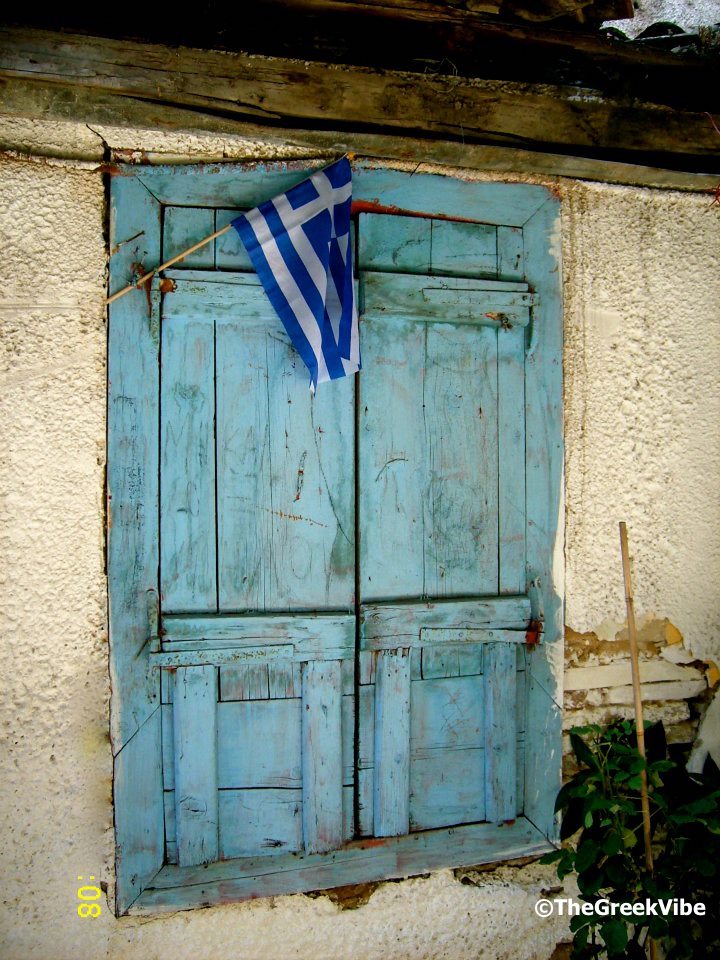 I remember when I was a child coming on holidays from the US to visit my mother's birthplace in Tripolis, Peloponnese. There, on our evening strolls my grandfather would take me to the central square, where at dusk a military unit to the accompaniment of a band would retreat the flag. During the National Anthem he stood still looking at the flag with tears in his eyes. I stood still too, not really knowing why but he would always remind me once the music stopped that it was in respect to those who had fought for our freedom.
Years went by, and every time I hear the Greek National Anthem I can't hold back my tears. I admit, I have often been embarrassed by my response as my fellow Greeks usually think I'm mad or just plain too sentimental. But for me, the national anthem has always touched a chord. The noble but anchored introduction, the major to minor melodic shifts and then the powerful, arousing build-up culminating in a promising and hopeful finale.
Perhaps because as a second generation Greek-American I can still vividly recall the agonising nostalgia and undying urge to step on Greek soil of all the Greeks who had left their homeland behind, particularly my mother's.
The Longest National Anthem
Or maybe because I always remember the (then) humble Greek athletes taking part in the Olympic Games, back then – in the 70s and 80s – just a handful representing a tiny nation with no infrastructure or support, winning the giants with their huge sponsors and complex training programs. And then they would stand oh so tall and proud, that handful, as the Greek National Anthem was performed at the closing ceremony in honor of Greece, the Games' birthplace.
Maybe because it reminded me of those summer days with my grandfather (who came back to Greece from Albania on foot after the war), at sunset when quiet would fall upon the town and we'd return home for a light evening meal of olives, grapes and cheese and the last news on the black and white TV before the broadcast would end… again with the national anthem.
Or perhaps now more than ever that Greece is yet again a David in a world of Goliaths trying desperately to win back its long lost dignity.
For Solomos, also a frontrunner of the Modern Greek language (demotiki), "Eleftheria" (Liberty) was much like a Greek goddess atop Mt Olympus, fearless, beautiful and determined. It is she who calls on the Greeks to come out of their stupor after 400 years of slavery to the Turks, regain their might, muster up their courage and fight or die.
And with the wisdom that the war has marked her with in the ninth and tenth stanza the anthem reads:
With blood-stained clothes
I know for a fact that you secretly sought help
in stronger hands of foreign lands.
 
On your journey you started alone
and alone you came back
doors do not easily open
when you need them so bad
 
and goes on in stanza 15:

Yet, behold now thy sons
with impetuous breath
Go forth to the fight
seeking freedom or death.

Inspiring a Nation
If a national anthem is meant to arouse the spirit of a nation, then I think the Hymn to Liberty continues to achieve this in both its poignant verse and its inspiring music.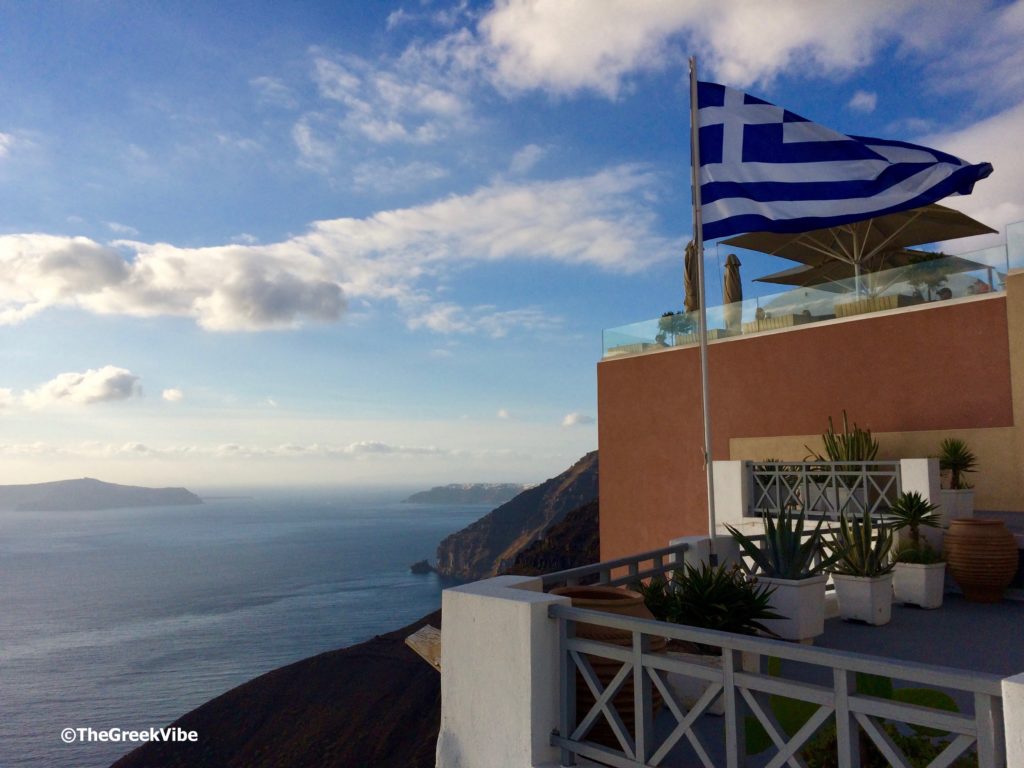 Whether it was sung against the centuries of Turkish domination, the current EU victimisation, or at such promising for humanity moments as the Olympic Games bringing people closer together, it is a moment that brings tears to my eyes every single time because at the end of the day it also represents the struggle that each and every one of us experiences, it's that inner voice that urges us to awaken from our deep sleep, from our self-constructed confines, and fight. And yes, we may be outnumbered, but as another great Greek writer – Rigas Feraios – put it:
"Better off with one hour of free life, then 40 years of slavery and prison".
Somewhere towards the end of the poem, in the 144-149th stanzas, a tormented and blood-soaked Liberty calls on the Greeks to leave discord behind and unite.
For this post I have borrowed British poet Rudyard Kipling's 1918 translation of the Hymn to Liberty.
We knew thee of old,
oh, divinely restored,
by the lights of thine eyes
And the light of thy Sword


From the graves of our slain
shall thy valour prevail
as we greet thee again-
Hail, Liberty! Hail!


Long time didst thou dwell
mid the peoples that mourn,
awaiting some voice
that should bid thee return.


Ah, slow broke that day
and no man dared call,
for the shadow of tyranny
lay over all:


And we saw thee sad-eyed,
the tears on thy cheeks
while thy raiment was dyed
in the blood of the Greeks.


Yet, behold now thy sons
with impetuous breath
go forth to the fight
seeking Freedom or Death.


From the graves of our slain
shall thy valour prevail
as we greet thee again-
Hail, Liberty! Hail!
* Credit: Michal Bzinkowski for his fine work.
Escape to Greece with The Greek Vibe monthly Newsletter!
---
►On occasion of Greek Independence Day, March 25: "Somewhere towards the end of the poem, in the 144-149th stanzas, a tormented and blood-soaked Liberty calls on the Greeks to leave discord behind and unite."