For the buff interested in getting a taste of Greek music and its versatility, Mode Plagal is the way to go.
Literally translating into "plagal mode" (a musical mode belonging to one of four Gregorian modes), Mode Plagal is a group of talented Greek instrumentalists who take Greek tradition and jazz it up into a polymorphous musical extravaganza.
Aural Palette of Colors & Sounds
Audacious improvisers, Mode Plagal experiment with what's been handed down to them from our forefathers: traditional Greek rhythms. "It's part of our musical existence, our actual existence," sax player Kleon Antoniou told me once in an interview. Integrating a Western feel – their smooth sax, driving drums and mellow bass – they create an aural palette of colors and sounds that transport listeners into a time warp of sorts between past and present.
These guys may not be as release-happy as their fellow artists may be, but once they get their stuff together, the outcome is bound to be your daily wake up call. Because for Mode Plagal, making music is all about having fun.
In between live appearances in clubs throughout Greece, the group has released five albums to date: Mode Plagal (1995, Ano Kato Records), Mode Plagal II (1998, Lyra), Mode Plagal III (2001, Lyra), Beyond the Bosphorus (2003, Hitch Hyke Records) and In The Belly Of The Beast (2010, Lyra).
Their "crossover" brand of music is well crafted and downright radical. And their jazz-fused demotika (Greek traditional songs) are full of inventive touches that don't mar our centuries-old tradition.
Greek Tradition Goes Jazz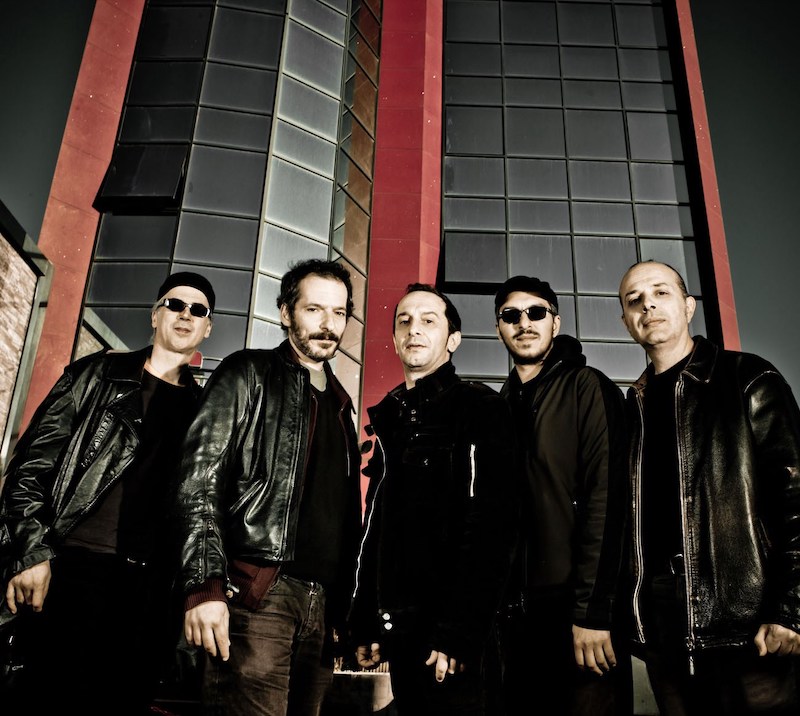 On Mode Plagal III, popular Greek singer Eleni Tsaligopoulou does her vocal acrobatics on "Mavra Helidonia" (Black Sparrows), a traditional song from Thrace, northeastern Greece.
Traditional singer Yiota Vei inspires in the six-minute-plus bass-driven "Deli papas", a song of the Epirot tradition, northwestern Greece.
The Athens-based fusion outfit, formed in 1990, features Thodoris Rellos (sax, vocals), Kleon Antoniou (guitar, vocals), Takis Kanellos (drums), Antonis Maratos (bass), Angelos Polychronou (percussion) and Florian Mikuta (keyboards).
And a last one for the road, "Kalanta" (Carols) to get you hooked.
Enjoy!
Escape to Greece with The Greek Vibe monthly Newsletter!