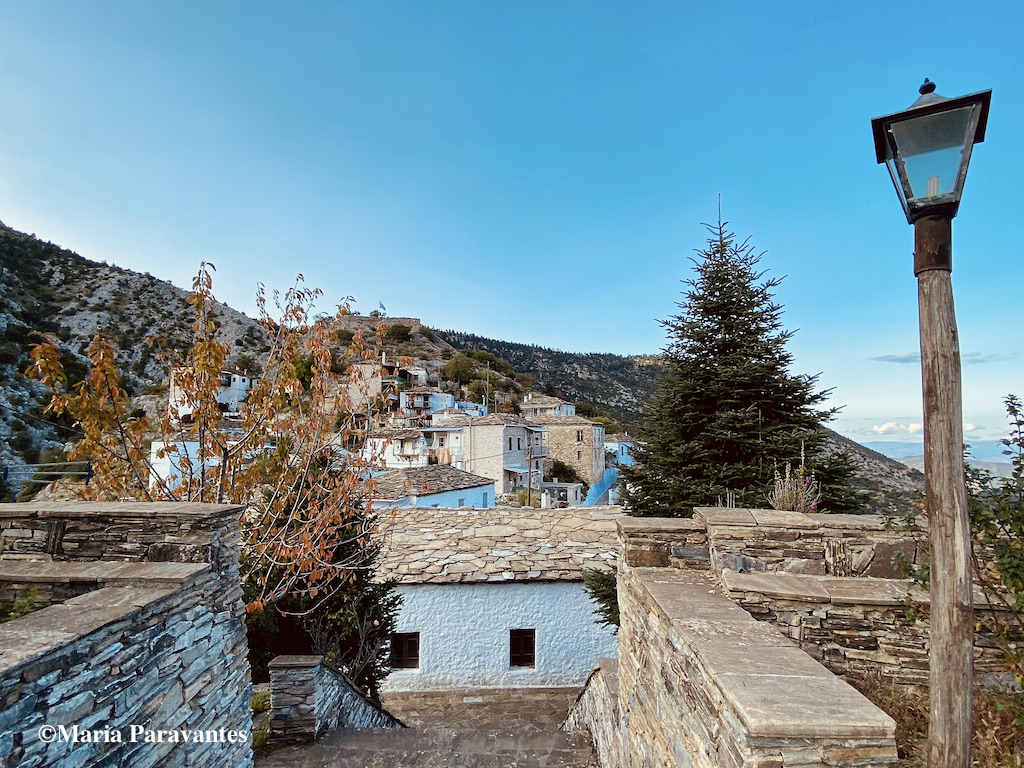 The traditional village of Kastanitsa in the embrace of a chestnut forest on Mount Parnonas.


Dear friends and readers,
The year kicked off with some pretty hard stuff for us here in Greece:
first the persistent pandemic and its toll on our wellbeing,
and on top of that a rare snow storm that hit Athens
and brought everything to a 'white' standstill for days.
Like I've said before, I think of February
as a stepping stone to warmer, brighter days.
This is the month of carnival fun and revelry.
It's the month of love and of hope.
So join me and let's find out what Greeks do for carnival, learn about some of the wild traditions dating back to ancient times and where to get the best Apokria experience.
Did you know Greeks have their own Romeo and Juliet-inspired tale from Crete?
They also have their own Orthodox saint of love: find out where he is celebrated.
This month's must? Discovering the breathtaking ancient site of Vergina,
which should definitely be on your wish lists.
And lastly, meet two restless romantics from the Netherlands who've made the far-off island of Kythira their home, welcoming visitors and working hard to protect the environment. Just bits and pieces of my Greece that I hope will inspire you to embark on #yournextgreeceadventure.


3 Places to Have 'Pure' Carnival Fun in Greece
Visiting Greece during the Apokria carnival season is a great way to have fun and join the locals in the most immersive travel experience you can get. Let the party begin!


Vergina: A Royal Tomb, A Golden Crown, A Travel Must
Vergina, the kingdom of Macedonia, the home of Alexander the Great, the burial ground of a great Greek king and his family. If you love Greece, then you must visit Vergina at least once in your lifetime.


Agios Yakinthos: Greece's Saint Valentine
Did you know that Greeks have their own saint of love? A Greek Saint Valentine? Well, yes! Where in Greece is he celebrated and how?


Erotokritos: The Lamenting Lyre of Love
A Greek Romeo and Juliet? The tale of love and devotion between two youths on the island of Crete is told in this 10,000-line poem in rhyming verse written in the 17th century by poet Vitsentzos Kornaros.


Light & Space on Kythira and the Fight to Stop Wind Farm Madness
This month we meet t

wo dreamers from the Netherlands who made Kythira their home, created a guesthouse and work hard to raise awareness and protect the environment.
If you enjoy reading The Greek Vibe newsletters then why not share with a friend?
Forward this mail over to them and they can sign up here.